Conferences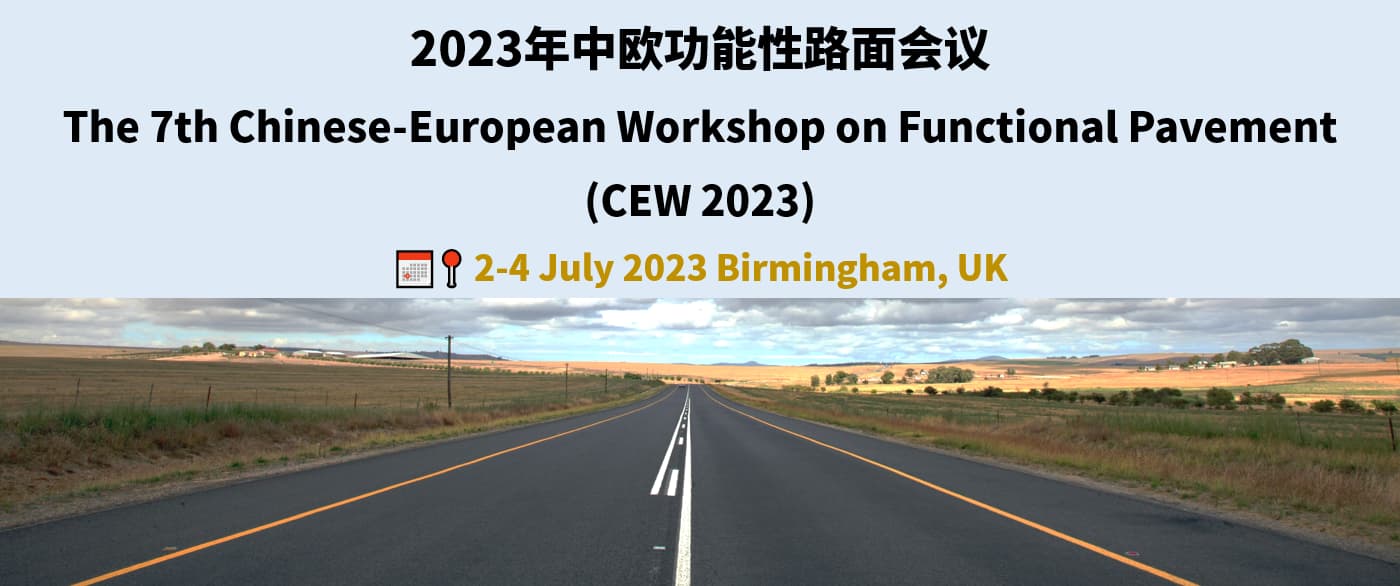 In light of the significant international interest in functional pavement design, the Chinese–European Workshop (CEW) was initiated in 2010 by Southeast University, China. Following the great success of the preceding six workshops, the 7th CEW conference (CEW2023) will be held in Birmingham, co-hosted by Aston University and the University of Nottingham, UK. CEW2023 will offer a unique international forum for the exchanging of ideas regarding various aspects of functional pavement. lt will also serve as a platform for scientific exchange, creating scientific communities of broader research fields of pavement engineering.
Conference topics include, but are not limited to, the following:
Green pavements for circular and low-carbon economies;
Intelligent pavements for future and smart cities;
Durable pavements for long-life infrastructure;
Safe pavements for user-friendly built environments.
Conference website: