Bioengineering Events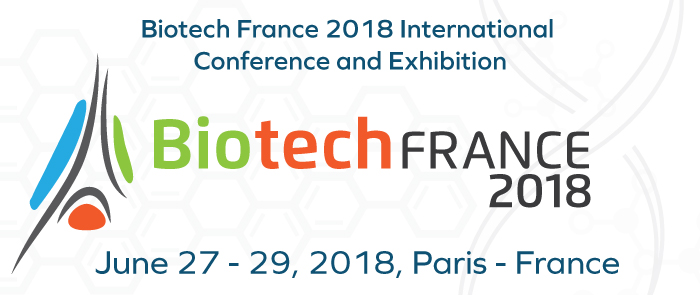 27–29 June 2018
The 2nd Edition of Biotech France 2018 International Conference and Exhibition
Paris, France
The Biotech France 2018 Conference & Exhibition will be held in Paris- France from 27 to 29 June 2018. The event will reflect the diversity of current biotechnology science advances in research and practice that open opportunities for exploitation of knowledge, commercially or otherwise, together with news, discussion and comment on broader issues of general interest and concern.
The aim of this conference is to foster the exchange of knowledge, experiences and ideas among scientists, academics, students, industry representatives and other professionals interested in biotechnology; and works to develop synergies and relationships that further advance the field.

The conference scope

The Biotech France 2018 program will present the most advanced issues in biotechnology and its related fields which will be discussed by a selected group of international scientists, Industrials and Investors. It will include the research, industrial and commercial aspects of biotechnology, in areas such as: Healthcare and Pharmaceuticals, Food and Agriculture, Biofuels, Environment and Biodiversity, Biocatalysis, Bioremediation, Process engineering, etc.