Need Help?
Support
Find support for a specific problem in the support section of our website.
Get Support
Feedback
Please let us know what you think of our products and services.
Give Feedback
Information
Visit our dedicated information section to learn more about MDPI.
Get Information
clear
29 March 2023

Meet Us at the 19th World Congress of Basic & Clinical Pharmacology 2023, 2–7 July 2023, Glasgow, Scotland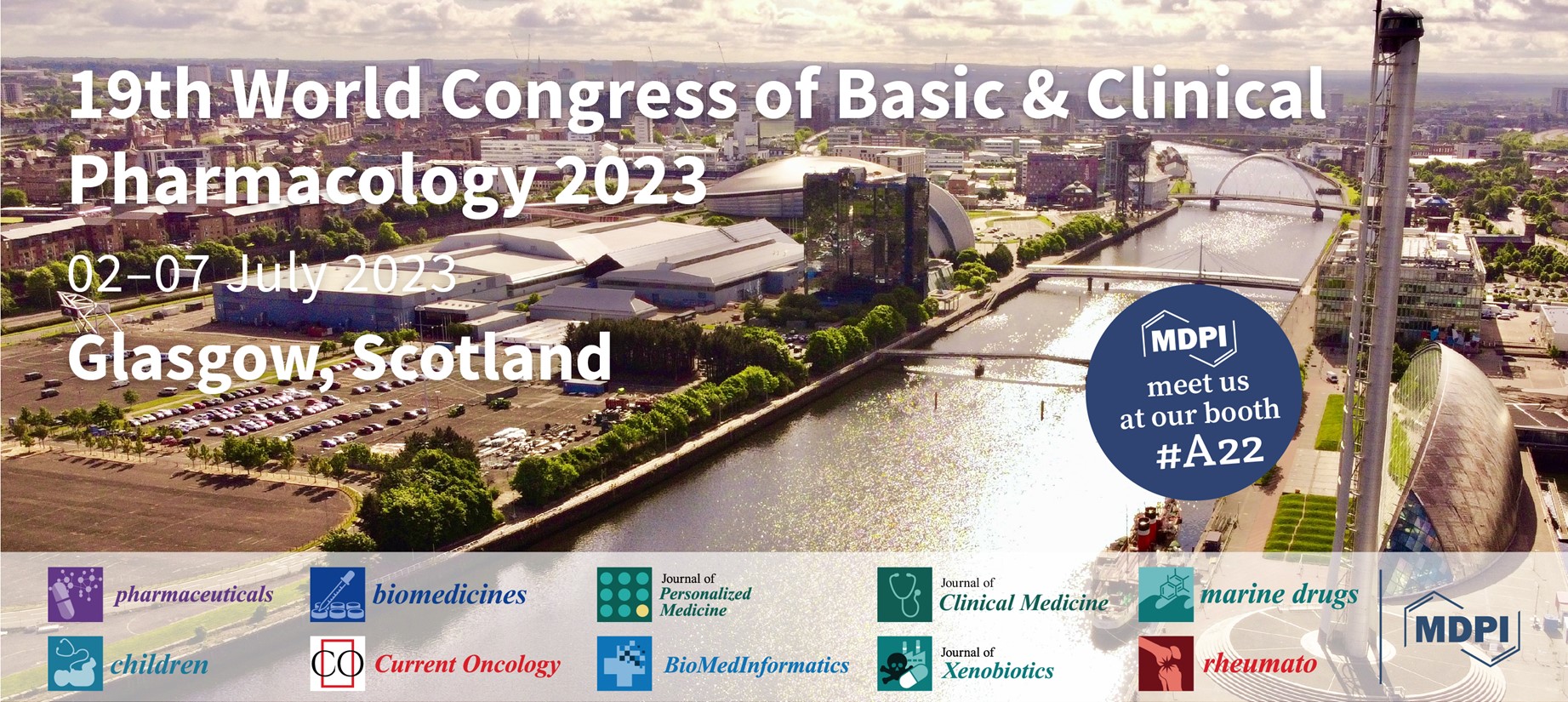 This conference organized by the British Pharmacological Society and International Union of Basic and Clinical Pharmacologists (IUPHAR) will be held in Glasgow, Scotland, from 2 July to 7 July 2023. The topic of the conference focuses on pharmacology and drug discovery, research, and development, and the conference will include six days of symposia, keynote lectures, workshops, and debates. Discover the latest in pharmacology research and developments across 10 content themes.
Pharmaceuticals (ISSN: 1424-8247) is a peer-reviewed, open access journal of medicinal chemistry and related drug sciences, published monthly online by MDPI. Pharmaceuticals will participate in this event as an exhibitor together with nine other MDPI journals, among which Pharmaceuticals, Journal of Personalized Medicine and Biomedicines will have journal representatives at our booth.
The following MDPI journals will be represented:
If you are attending this conference, please feel free to start a conversation with us at our booth #A22. Our delegates look forward to meeting you in person and answering any questions that you may have. For more information about the conference, please visit https://wcp2023.org/ or contact the Pharmaceuticals Editorial Office at [email protected].