α-Tocopheryl Succinate-Based Polymeric Nanoparticles for the Treatment of Head and Neck Squamous Cell Carcinoma
1
Faculty of Biomedical and Health Sciences, Universidad Europea de Madrid, Calle del Tajo S/N, Villaviciosa de Odón, 28670 Madrid, Spain
2
Group of Biomaterials, Department of Polymeric Nanomaterials and Biomaterials, Institute of Polymer Science and Technology, ICTP-CSIC, C/Juan de la Cierva, 3, 28006 Madrid, Spain
3
Networking Biomedical Research Centre in Bioengineering, Biomaterials, and Nanomedicine, CIBER-BBN, Av. Monforte de Lemos, 3-5, 28029 Madrid, Spain
4
Department of Otolaryngology, Hospital Universitario de Getafe, Carretera de Toledo, km 12,500, 28905 Getafe (Madrid), Spain
*
Author to whom correspondence should be addressed.
†
These two authors contributed equally to the work.
Received: 27 July 2018 / Revised: 30 August 2018 / Accepted: 14 September 2018 / Published: 19 September 2018
Abstract
The aim of this work is to study, in an in vitro head and neck squamous cell carcinomas model the anti-angiogenic and anti-migratory properties of self-assembled polymeric nanoparticles (NPs) with demonstrated selective anticancer activity. The NPs are based on α-tocopheryl succinate (α-TOS) encapsulated in the hydrophobic core of the NPs. We analyzed the effect of the newly synthetized α-TOS-loaded NPs in proliferating endothelial cells and hypopharynx carcinoma squamous cells and measured markers of angiogenesis, apoptosis and reactive oxygen species (ROS). α-TOS-loaded NPs suppressed angiogenesis by inducing accumulation of ROS and inducing apoptosis of proliferating endothelial cells. These NPs also decrease the number and quality of capillary-like tubes in an in vitro three-dimensional (3D) experiment, decrease the production of the pro-angiogenic vascular endothelial growth factor and down-regulate the expression of its receptor. The anti-migratory efficacy of α-TOS is corroborated in hypopharynx carcinoma cells by decreasing the secretion of matrix metalloproteases 2 and 9 (MMP-2 and MMP-9) and inhibiting cell migration. These results confirm that α-TOS-based NPs not only present anticancer properties, but also antiangiogenic properties, therefore making them promising candidates for multi-active combinatorial anticancer therapy.
View Full-Text
►

▼

Figures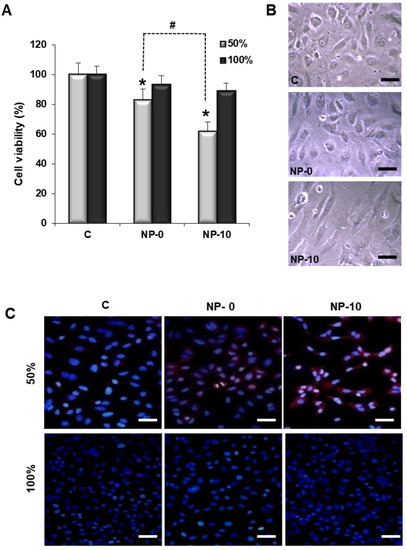 Figure 1
This is an open access article distributed under the
Creative Commons Attribution License
which permits unrestricted use, distribution, and reproduction in any medium, provided the original work is properly cited (CC BY 4.0).

Share & Cite This Article
MDPI and ACS Style
Sánchez-Rodríguez, C.; Palao-Suay, R.; Rodrigáñez, L.; Aguilar, M.R.; Martín-Saldaña, S.; San Román, J.; Sanz-Fernández, R. α-Tocopheryl Succinate-Based Polymeric Nanoparticles for the Treatment of Head and Neck Squamous Cell Carcinoma. Biomolecules 2018, 8, 97.
Note that from the first issue of 2016, MDPI journals use article numbers instead of page numbers. See further details here.
Related Articles
Comments
[Return to top]