Nanocarriers for Delivery of Antioxidants on the Skin
Departament de Fisiologia, Facultat de Farmacia, Universitat de Barcelona, Av. Joan XXIII s/n, 08028 Barcelona, Spain
*
Author to whom correspondence should be addressed.
Academic Editor: Martina Meinke
Received: 14 August 2015 / Revised: 30 September 2015 / Accepted: 8 October 2015 / Published: 10 October 2015
Abstract
Skin is protected from the harmful effects of free radicals by the presence of an endogenous antioxidant system. However, when exposed to ultraviolet (UV) radiation, there is an imbalance between pro-oxidants and antioxidants, leading to oxidative stress and photoaging of the skin. It has been described that free radicals and other reactive species can cause severe damage to cells and cell components of the skin, which results in skin aging and cancer. To prevent these actions on skin, the use of topical antioxidant supplementation is a strategy used in the cosmetics industry and these antioxidants act on quenching free radicals. There are many studies that demonstrated the antioxidant activity of many phytochemicals or bioactive compounds by free radical scavenging. However, many bioactive substances are unstable when exposed to light or lose activity during storage. The potential sensitivity of these substances to light exposure is of importance in cosmetic formulations applied to skin because photo-degradation might occur, reducing their activity. One strategy to reduce this effect on the skin is the preparation of different types of nanomaterials that allow the encapsulation of the antioxidant substances. Another problem related to some antioxidants is their inefficient percutaneous penetration, which limits the amount of the active ingredient able to reach the site of action in viable epidermis and dermis. In this sense, the encapsulation in polymeric nanoparticles could enhance the permeation of these substances. Nanocarriers offers several advantages over conventional passive delivery, such as increased surface area, higher solubility, improved stability, controlled release, reduced skin irritancy, and protection from degradation. The different nanocarrier systems used in cosmetics include nanolipid delivery systems such as solid lipid nanoparticles (SLN) and nanostructured lipid carriers (NLC), nanoemulsions (NEs), nanoparticles (NP) suspension, and polymer NPs, among others. In this review, we present the different types of nanomaterials used in cosmetic formulations to obtain the best effect of antioxidants applied onto the skin.
View Full-Text
►

▼

Figures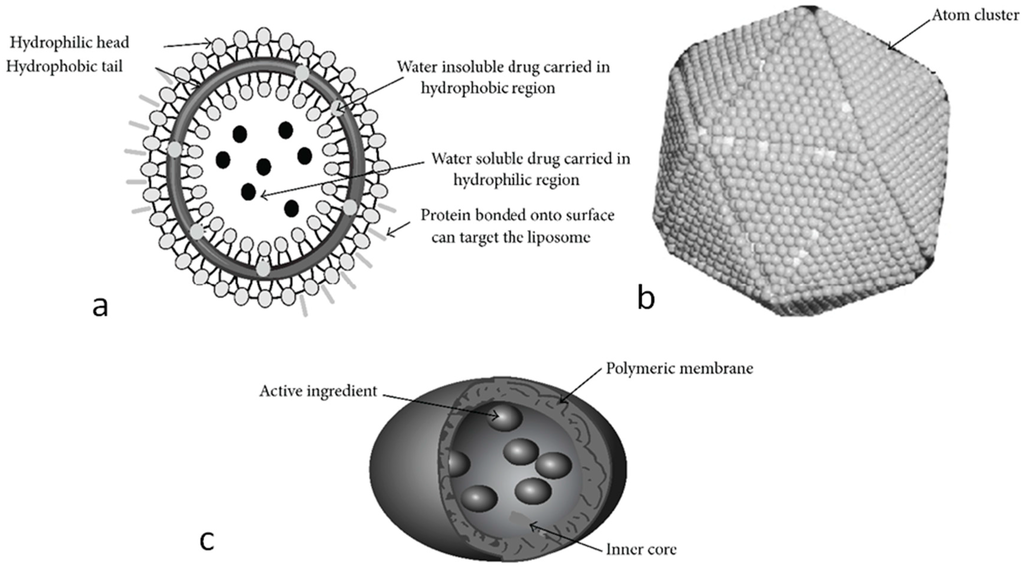 Figure 1
This is an open access article distributed under the
Creative Commons Attribution License
which permits unrestricted use, distribution, and reproduction in any medium, provided the original work is properly cited (CC BY 4.0).

Share & Cite This Article
MDPI and ACS Style
Vinardell, M.P.; Mitjans, M. Nanocarriers for Delivery of Antioxidants on the Skin. Cosmetics 2015, 2, 342-354.
Comments
[Return to top]