Effect of Soybean Meal Substitution by Raw Chickpea Seeds on Thermal Properties and Fatty Acid Composition of Subcutaneous Fat Tissue of Broiler Chickens
1
Department of Food Hygiene of Animal Origin, Faculty of Veterinary Medicine, University of Life Sciences in Lublin, Akademicka St. 12, 20-950 Lublin, Poland
2
Department of Biophysics, Faculty of Environmental Biology, University of Life Sciences in Lublin, Akademicka St. 13, 20-950 Lublin, Poland
3
Institute of Animal Nutrition and Bromatology, Faculty of Animal Sciences and Bioeconomy, University of Life Sciences in Lublin, Akademicka St. 13, 20-950 Lublin, Poland
4
Laboratory of Clinical Biological Research, State Scientific Research Control Institute of Veterinary Medicinal Products and Feed Additives, Donetska St. 11, 79000 Lviv, Ukraine
5
Department of Animal Nutrition and Feed Science, National Research Institute of Animal Production, Krakowska St. 1, 32-083 Balice, Poland
6
Department of Animal Physiology, Faculty of Veterinary Medicine, University of Life Sciences in Lublin, Akademicka St. 12, 20-950 Lublin, Poland
*
Author to whom correspondence should be addressed.
Received: 25 February 2020 / Revised: 12 March 2020 / Accepted: 17 March 2020 / Published: 22 March 2020
Simple Summary
A soybean meal, commonly used as a primary source of protein in animal diets, is often obtained from processing genetically modified soybean varieties. The tendency to reduce the use of feeds containing transgenic constituents increases the need for alternative sources of dietary protein. In this study, we fed broiler chickens diets containing either soybean meal or raw chickpea seeds. We examined the effect of such a substitution on broilers' subcutaneous fat tissue, which has numerous important physiological functions in chickens.
In this study, the effect of soybean meal substitution by raw chickpea seeds on the thermal properties and fatty acid profile of subcutaneous fat tissue of broiler chickens was examined. The experiment, performed on Ross 308 chickens, lasted for 42 days. Tight subcutaneous fat tissue was analyzed using differential scanning calorimetry (DSC) measurements while the fatty acid composition of subcutaneous adipose tissue was determined chromatographically. There was no effect of soybean meal substitution on fat crystallization temperature or crystallization enthalpy. However, the total calorimetric enthalpy of the melting of low-melting monounsaturated and saturated triacylglycerols differed between groups. Fatty acid proportions in the subcutaneous fat tissue of broiler chickens were also altered. Among others, chickpea seed inclusion decreased the content of main saturated acid (palmitic acid) and increased the content of main monounsaturated (oleic) and tri-unsaturated (linolenic) acids. The results show that the soybean meal substitution by raw chickpea seeds in the feed can affect the structural properties of adipose tissue in broiler chickens, including the thermal transformation of unsaturated fatty acids. Due to the numerous physiological functions of subcutaneous fat tissue, understanding these mechanisms can promote the use of alternative protein both in poultry and human nutrition.
View Full-Text
►

▼

Show Figures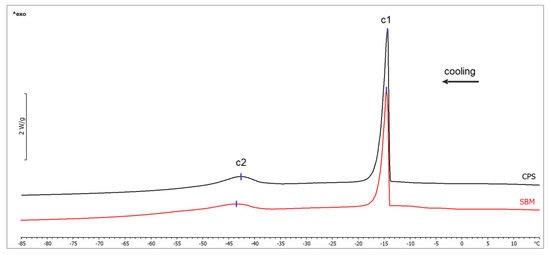 Figure 1
This is an open access article distributed under the
Creative Commons Attribution License
which permits unrestricted use, distribution, and reproduction in any medium, provided the original work is properly cited

MDPI and ACS Style
Paszkiewicz, W.; Muszyński, S.; Kwiecień, M.; Zhyla, M.; Świątkiewicz, S.; Arczewska-Włosek, A.; Tomaszewska, E. Effect of Soybean Meal Substitution by Raw Chickpea Seeds on Thermal Properties and Fatty Acid Composition of Subcutaneous Fat Tissue of Broiler Chickens. Animals 2020, 10, 533.
Show more citation formats
Show less citations formats
Note that from the first issue of 2016, MDPI journals use article numbers instead of page numbers. See further details
here
.