Structural Performance of uPVC Confined Concrete Equivalent Cylinders Under Axial Compression Loads
1
Civil Engineering Department, Pan African University Institute for Basic Sciences, Technology and Innovation (PAUSTI), 62000 JKUAT, Nairobi 00200, Kenya
2
Civil, Const. and Environmental Engineering Department, Jomo Kenyatta University of Agriculture and Technology (JKUAT), PAUSTI and CUE, 62000 JKUAT, Nairobi 00200, Kenya
3
Department of Civil and Structural Engineering, PAUIST and Kenya Urban Roads Authority, 62000 JKUAT, Nairobi 00200, Kenya
*
Author to whom correspondence should be addressed.
Received: 11 March 2019 / Revised: 3 April 2019 / Accepted: 3 April 2019 / Published: 14 April 2019
Abstract
There is always a need for more durable, ductile, and robust materials for buildings, bridges, and other infrastructure due to the drawbacks of existing construction materials. Some of the drawbacks are the corrosion of steel, the brittle failure of concrete, and the performance instabilities that are caused when exposed to different environments. Thus, an innovative system is required to improve the performance and retain the integrity of structures in a harsh environment. To alleviate the situation, Un-plasticized polyvinyl chloride (uPVC) tubes are used as a confining material and their performance was experimentally evaluated by testing uPVC confined equivalent cylinders. Accordingly, unconfined and uPVC confined equivalent concrete cylinders for five different concrete classes, four types of uPVC tube sizes, and the aspect ratios of two (h/D = 2) were prepared and tested under axial compression loads. The result shows that the uPVC confinement increased the strength, ductility factor, and energy absorption in between 1.28–2.35, 1.84–15.3, and 11–243 times the unconfined levels, respectively. The confinement performed well for lower concrete classes and higher thickness to diameter ratios (2t/D). The post-peak behavior of the stress-strain curve was affected by the 2t/D ratio and the absolute value of the slope decreased as the 2t/D ratio increased. Additionally, the uPVC tube has shown several advantages, such as acting as a permanent formwork, protecting the concrete from chemical attacks, preventing the segregation of concrete, preventing peeling, and taking off concrete cover, decreasing the cross-section, and resulting in lighter sections. The uPVC confinement provided a remarkable improvement on the strength, ductility, energy absorption, and post-peak behavior of concrete. Therefore, uPVC tubes can be used as confining material for bridge piers, piles, electric poles, and highway signboards, where the fire risk is very small, though additional research is required on fire resistance mechanisms, such as wire-mesh reinforced mortar cover.
View Full-Text
►

▼

Figures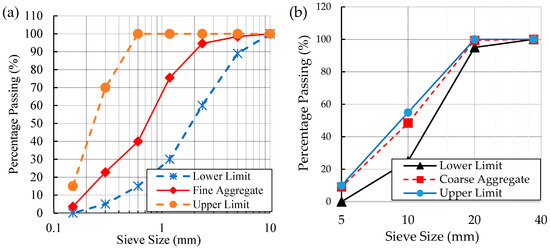 Figure 1
This is an open access article distributed under the
Creative Commons Attribution License
which permits unrestricted use, distribution, and reproduction in any medium, provided the original work is properly cited (CC BY 4.0).

Share & Cite This Article
MDPI and ACS Style
Woldemariam, A.M.; Oyawa, W.O.; Nyomboi, T. Structural Performance of uPVC Confined Concrete Equivalent Cylinders Under Axial Compression Loads. Buildings 2019, 9, 82.
Note that from the first issue of 2016, MDPI journals use article numbers instead of page numbers. See further details here.
Related Articles
Comments
[Return to top]