Fogs: Physical Basis, Characteristic Properties, and Impacts on the Environment and Human Health
1
Departamento de Teoría de la Señal y Comunicaciones, Universidad de Alcalá, EPS, Campus externo N-II km 33,600, 28805 Alcalá de Henares, Spain
2
Georgi Nadjakov Institute of Solid State Physics, Bulgarian Academy of Sciences, 72 Tzarigradsko Chaussee Blvd., 1784 Sofia, Bulgaria
3
Institute of Electronics, Bulgarian Academy of Sciences, 72 Tzarigradsko Chaussee Blvd., 1784 Sofia, Bulgaria
4
Mag Soar S.L., Avenida de Europa 82, 28341 Valdemoro, Madrid, Spain
5
Instituto Pedro Juan de Lastanosa, Universidad Carlos III de Madrid, Avda. Universidad 30, 28911 Leganés, Spain
6
National Institute of Meteorology and Hydrology, Bulgarian Academy of Sciences, 66 Tzarigradsko Chaussee Blvd., 1784 Sofia, Bulgaria
7
International Clean Water Institute, 13873 Park Center Road, Herndon, VA 20171, USA
*
Author to whom correspondence should be addressed.
Received: 15 July 2017 / Revised: 2 October 2017 / Accepted: 12 October 2017 / Published: 20 October 2017
Abstract
This work presents a selective overview of natural fogs in terms of fog types, forms and states of occurrence, physical, micro-physical, chemical and dynamic properties, basic characterizing parameters, etc. In focus are related achievements and contributions reported mainly during the last decade and a half, as a result of both laboratory studies and field observations. Processes of homogeneous and heterogeneous nucleation are analyzed in the aspects of condensation, nuclei diversity and specifics, as related to the activation, growth and deposition of fog droplets. The effect is highlighted of the water vapor's partial pressure on the surface tension of the liquid water–air interface and the freezing point of the water droplets. Some problems and aspects of fog modeling, parameterization, and forecasting are outlined and discussed on the examples of newly developed relevant 1D/3D theoretical models. Important issues of fog impacts on the air quality, ecosystems, water basins, societal life, and human health are also addressed and discussed, particularly in cases of anthropogenically modified (chemical, radioactive, etc.) fogs. In view of reducing the possible negative effects of fogs, conclusions are drawn concerning the new demands and challenges to fog characterization imposed by the changing natural and social environment and the needs for new data on and approaches to more adequate observations of fog-related events.
View Full-Text
►

▼

Figures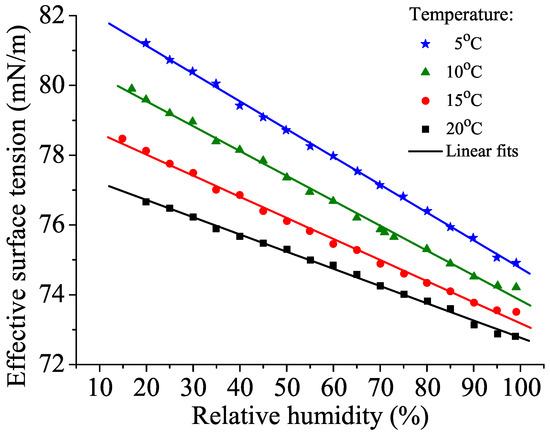 Figure 1
This is an open access article distributed under the
Creative Commons Attribution License
which permits unrestricted use, distribution, and reproduction in any medium, provided the original work is properly cited (CC BY 4.0).

Share & Cite This Article
MDPI and ACS Style
Pérez-Díaz, J.L.; Ivanov, O.; Peshev, Z.; Álvarez-Valenzuela, M.A.; Valiente-Blanco, I.; Evgenieva, T.; Dreischuh, T.; Gueorguiev, O.; Todorov, P.V.; Vaseashta, A. Fogs: Physical Basis, Characteristic Properties, and Impacts on the Environment and Human Health. Water 2017, 9, 807.
Note that from the first issue of 2016, MDPI journals use article numbers instead of page numbers. See further details here.
Related Articles
Comments
[Return to top]