Association Mapping of Fertility Restorer Gene for CMS PET1 in Sunflower
1
Skolkovo Institute of Science and Technology, Moscow 121205, Russia
2
Belozersky Institute of Physico-Chemical Biology, Lomonosov Moscow State University, Moscow 119992, Russia
3
N.I. Vavilov All-Russian Research Institute of Plant Genetic Resources, Saint Petersburg (ex Leningrad) 190000, Russia
4
Department of Computer Science and Control Systems, Bauman Moscow State Technical University, Moscow 105005, Russia
5
Institute of General Genetics, Russian Academy of Science, Moscow 119333, Russia
6
All-Russia Rice Research Institute, Krasnodar 350921, Russia
7
Breeding and Seed Production Company "Agroplazma", Krasnodar 350012, Russia
8
Pustovoit All-Russia Research Institute of Oil Crops, Krasnodar 350038, Russia
*
Authors to whom correspondence should be addressed.
Received: 20 December 2018 / Revised: 18 January 2019 / Accepted: 23 January 2019 / Published: 24 January 2019
Abstract
The phenomenon of cytoplasmic male sterility (CMS), consisting in the inability to produce functional pollen due to mutations in mitochondrial genome, has been described in more than 150 plant species. With the discovery of nuclear fertility restorer (
Rf
) genes capable of suppressing the CMS phenotype, it became possible to use the CMS-
Rf
genetic systems as the basis for practical utilization of heterosis effect in various crops. Seed production of sunflower hybrids all over the world is based on the extensive use of the PET1 CMS combined with the
Rf1
gene. At the same time, data on
Rf1
localization, sequence, and molecular basis for the CMS PET1 type restoration of fertility remain unknown. Searching for candidate genes of the
Rf1
gene has great fundamental and practical value. Therefore, in this study, association mapping of fertility restorer gene for CMS PET1 in sunflower was performed. The genome-wide association study (GWAS) results made it possible to isolate a segment 7.72 Mb in length on chromosome 13, in which 21 candidates for
Rf1
fertility restorer gene were identified, including 20 pentatricopeptide repeat (PPR)family genes and one Probable aldehyde dehydrogenase gene. The results will serve as a basis for further study of the genetic nature and molecular mechanisms of pollen fertility restoration in sunflower, as well as for further intensification of sunflower breeding.
View Full-Text
►

▼

Figures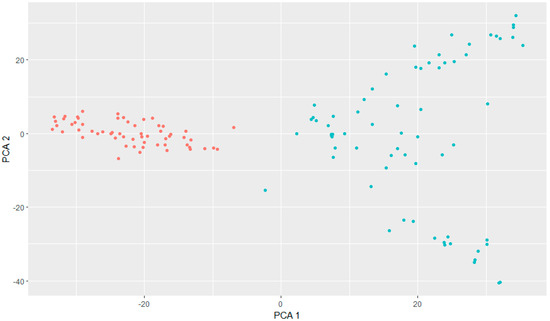 Figure 1
This is an open access article distributed under the
Creative Commons Attribution License
which permits unrestricted use, distribution, and reproduction in any medium, provided the original work is properly cited (CC BY 4.0).

Share & Cite This Article
MDPI and ACS Style
Goryunov, D.V.; Anisimova, I.N.; Gavrilova, V.A.; Chernova, A.I.; Sotnikova, E.A.; Martynova, E.U.; Boldyrev, S.V.; Ayupova, A.F.; Gubaev, R.F.; Mazin, P.V.; Gurchenko, E.A.; Shumskiy, A.A.; Petrova, D.A.; Garkusha, S.V.; Mukhina, Z.M.; Benko, N.I.; Demurin, Y.N.; Khaitovich, P.E.; Goryunova, S.V. Association Mapping of Fertility Restorer Gene for CMS PET1 in Sunflower. Agronomy 2019, 9, 49.
Note that from the first issue of 2016, MDPI journals use article numbers instead of page numbers. See further details here.
Related Articles
Comments
[Return to top]