Open Access This article is
freely available
re-usable
Article
(Smart) Citizens from Data Providers to Decision-Makers? The Case Study of Barcelona
1
Urban Transformations ESRC & Future of Cities Programmes, COMPAS, University of Oxford, 58 Banbury Road, Oxford OX2 6QS, UK
2
Global Sustainable Cities, Institute for Future Cities, Faculty of Humanities and Social Sciences (HASS), Technology & Innovation Centre, University of Strathclyde, 99 George Street, Glasgow G1 1RD, Scotland, UK
Received: 30 July 2018 / Accepted: 10 September 2018 / Published: 12 September 2018
Abstract
:
Against the backdrop of the General Data Protection Regulation (GDPR) taking effect in the European Union (EU), a debate emerged about the role of citizens and their relationship with data. European city authorities claim that (smart) citizens are as important to a successful smart city program as data and technology are, and that those citizens must be convinced of the benefits and security of such initiatives. This paper examines how the city of Barcelona is marking a transition from the conventional, hegemonic smart city approach to a new paradigm—the experimental city. Through (i) a literature review, (ii) carrying out twenty in-depth interviews with key stakeholders, and (iii) actively participating in three symposiums in Barcelona from September 2017 to March 2018, this paper elucidates how (smart) citizens are increasingly considered decision-makers rather than data providers. This paper considers (i) the implications of the technopolitics of data ownership and, as a result, (ii) the ongoing implementation of the Digital Plan 2017–2020, its three experimental strategies, and the related seven strategic initiatives. This paper concludes that, from the policy perspective, smartness may not be appealing in Barcelona, although the experimental approach has yet to be entirely established as a paradigm.
Keywords:
smart citizens; experimental cities; smart cities; technopolitics; big data; Barcelona; data commons; decision-makers; policy; GDPR
1. Introduction: Conceptual Transitions from Smart Cities to Experimental Cities
To respond to these three operational research questions, the paper is organized as follows: (i) the introduction addresses the conceptual transitions from smart cities to experimental cities; (ii) a literature review on the term "smart citizens"; (iii) the results of the paper elaborate on (smart) citizens as decision-makers; (iv) Barcelona's (smart) citizens' policy framework are deconstructed through its Digital Plan 2017–2020; and (v) conclusions are presented in response to each of the three operational research questions.
2. Literature Review
2.1. Conceptualizing (Smart) Citizens: A Systematic State of the Art
2.2. Deciphering the Case Study of Barcelona: (Smart) Citizenship at Stake in European Cities
3. Results: Technopolitics of Data for (Smart) Citizens as Decision-Makers Rather Than Data Providers
Concerning updated sources of data collection, storage, use, and ownership, the major obstacles to fostering a people-centered design of data are found in the acquisition, shareability, licensing, and knowledge boundaries of the obtained data. Thus, the requirement to consider individuals not only as citizens deliberating on their material conditions, but also as consumers agreeing and disagreeing to the specific terms of a provision should be taken further by advocating for a more human-centered perspective to the smart city—one that fosters interplay and interdependencies among multiple stakeholders.
4. Methodology and Discussion: Deconstructing Barcelona's (Smart) Citizens' Digital Policy Framework Case Study
4.1. Establishing the Data Commons Barcelona Program, Launching the City Data Analytics Office, and Experimenting with Decode—the EU's Scientific Flagship
4.2. Experimentation within Grassroots Innovation Initiatives: "Decidim Barcelona"; and "Metadecidim Barcelona"
According to Aragon et al. [
101
], Decidim Barcelona is an "online participatory-democracy platform launched by the City Council of Barcelona" (p. 277) on 1 February 2016 as the main grassroots innovation experimental strategic initiative [
155
]. In parallel fashion, Metadecidim Barcelona [
156
] was launched in November 2017 as a watchdog, technopolitical research community positioned to monitor Decidim Barcelona and reflect on its work. During its short tenure, Decidim Barcelona achieved the active participation of 40,000 citizens. Overall, 12 participatory processes were initiated and 11,873 proposals were analyzed, with 70% of proposals approved as public policy for a wide range of urban issues. Interviews revealed the difficulties of integrating representative participation from the private sector, particularly from large companies with a stake in city-making (#I1,#I2,#I3,#I13,#I19,#I20). Including the multi-stakeholders' framework suggests further challenges regarding representation and the constitution of socioeconomic co-operative firms and platforms beyond the civilian volunteer activist [
157
].
4.3. Fostering Urban Co-Operative Platform Initiatives: "Digital Social Innovation", "Barcelona Urban Commons", and "Social Economy" Policy Framework
Despite the strong efforts of the council, the EU funds received to foster urban co-operative platforms, and the rapid pollination of projects, my findings suggest that the metropolitan ecosystem still needs to mature, particularly because scaling up an alternative socioeconomic model seems to be a process that takes longer than one institutional period. Although the strategic formulation attempts to line up a large number of initiatives in a transversal fashion, in the short term, it is likely to require further corrective measures.
5. Conclusions
This paper's analysis of the current smart-city strategy and digital policy in Barcelona is exploratory and prospective because existing initiatives in Barcelona are new, with more awaiting implementation or existing only as concepts rather than material projects. Nonetheless, in light of the Barcelona study results, this paper argues that deconstructing the policy's framework provides further research directions to expand understanding of the ongoing urban challenges arising from the direct technopolitical implications of these initiatives for (smart) citizens. As a result, this paper concludes by highlighting these future research directions potentially shaped as follows: (i) post-GDPR privacy, technological sovereignty, and data commons alternative regimes in the establishment of more tailored, human-centered, and context-aware algorithmic governance platforms for new co-operative socio-economic models within and among European cities and regions; (ii) publicly scrutinized new bottom-up democratic mechanisms through blockchain infrastructure to conduct decentralized and networked decision-making and deliberation processes on integrated sectorial urban policies (energy, mobility, health, entrepreneurship, voting, taxation, residency, migration, etc.); (iii) practical urban experiments through living labs at the neighborhood and district level using blockchain technology to foster open social innovation ecosystems among a broad representation of agents through the Penta Helix multi-stakeholders' framework.
In response to the first question (validated via #E3), in the current experimental phase in Barcelona, the degree to which strategic initiatives modify technopolitical awareness of who owns data could offer interesting pathways for establishing an alternative data ownership regime. In addition, based on the fieldwork research findings, Barcelona City Council's new procurement process is designed to incentivize responsible innovation and respect for privacy, and is currently undergoing complete internal migration to open-source software by spring 2019. Furthermore, by the end of 2019, the city government plans to launch new online tools allowing people to selectively disclose the information they desire to share when using the council's official e-participation platform, Decidim Barcelona, while preserving citizens' anonymity. Nonetheless, the fieldwork revealed that, despite the positive transition reforming public procurement service provisions, technological sovereignty—citizens' ability to have a voice in surrounding technological infrastructure operation and end results—still has growth opportunities regarding integrating open-source software and emerging blockchain data architecture in the new EU context, characterized by the GDPR. As such, employing infrastructures such as blockchain is likely to require a new interpretation from the urban and data science perspective, which will be key to future experiments and predicting alternative data ownership regimes in cities. Likewise, technologies such as blockchain could improve access to data held by authorities while respecting privacy. Ultimately, this can also lead to proper evaluation of the ethical and political risks of smart cities with large databases by establishing a code of ethics for technological practices, including legal compliance with data protection regulations such as the GDPR and a defined data strategy benefitting citizens.
In summary, whether Barcelona's current strategy is little more than a declaration of intentions of a progressivist smart-city policy agenda remains to be seen. This paper concludes that, in the ongoing algorithmic disruptive context characterized by extractive data practices, smartness may not be appealing in cities such as Barcelona, although the experimental approach has yet to be firmly fixed as an alternative paradigm. Recognizing that smartness may not be appealing and having been viewed as technocratic, the experimental approach has yet to be entirely established. Thus, an open question remains: how will (smart) citizens decide, control, govern, manage, and ultimately, own their data by being both conscious of digital rights to the city and aware of duties in the technopolitical processes of city making?
Funding
The author's work was supported by the ESRC under the grant "Urban Transformations"; the RSA under grant "Smart City-Regional Governance for Sustainability" Research Network; the Brussels Centre for Urban Studies under the grant "Visiting Research Fellowship Scheme 2016"; and the European Commission under the Grant "H2020-SCC-01-2015-Smart Cities and Communities solutions integrating energy, transport, ICT sectors through lighthouse project-691735-REPLICATE".
Acknowledgments
The author is deeply indebted to the interlocutors/interviewees in Barcelona who kindly co-operated for interviews and data provision. I extend my gratitude also to Esteve Almirall and Ramón Sangüesa for help during the fieldwork research process in Catalonia.
Conflicts of Interest
The author declares no conflicts of interest.
Appendix A. Lists of Interviews and Symposiums. The List of Interviewed Twenty Interlocutors Structured through Penta Helix Multi-Stakeholders' Framework [34] and the List of Three Symposiums Related to This Study during the Fieldwork Research from September 2017 to March 2018

Table A1. Details of direct sources: fieldwork research through interviews and symposiums from September 2017 to March 2018.
Interviews
Interview/Interlocutor Coding System [168]
Description of the Stakeholder
Date
Penta Helix Multi-Stakeholders' Framework
#I1
City Protocol Society
4 September 2017
Private sector
#I2
CISCO
5 September 2017
#I3
Telefónica Alpha
6 September 2017
#I4
Technology & Digital Innovation Commissioner, Barcelona City Council
7 September 2017
Public sector
#I5
Social Economy, Local Development and Consumption Commissioner, Barcelona City Council
8 September 2017
#I6
Institut Municipal d'Informàtica (IMI), Barcelona City Council
17 January 2018
#I7
Data Commons Program, Barcelona City Council
19 March 2018
#I8
Municipal Data Office, Barcelona City Council
20 March 2018
#I9
General Secretary of Telecommunications, Cybersecurity, and Digital Society of the Regional Government of Catalonia
21 March 2018
#I10
Democratic Innovation department, Barcelona City Council
22 March 2018
#I11
Smart Catalonia, Regional Government of Catalonia
17 January 2018
#I12
Digital Social Innovation department, Barcelona City Council
17 January 2018
#I13
ESADE Business School
23 November 2017
Academia
#I14
Universitat Pompeu Fabra (UPF)
5 March 2018
#I15
Urban Commons facilitator
5 February 2018
Civic society
#I16
Urban Co-operative representative
6 February 2018
#I17
Social Economy representative
7 February 2018
#I18
Technological activist
8 February 2018
(Social) entrepreneurs/activists
#I19
Algorithmic activist/entrepreneur
9 February 2018
#I20
Data scientist/entrepreneur
12 February 2018
Symposiums
Event Coding System [168]
Details of Each Symposium: Direct Participation with the Detailed Scientific Contribution
Date
Organizer
#E1

Smart City Expo World Congress 2017 (#SCEWC2017)


Title: "

Unplugging,

Technopolitics

of Data and Smart City Devolution: Comparing Barcelona, Bilbao, Glasgow, and Bristol

"
(https://www.igorcalzada.com/barcelona/)
16 November 2017
SCEWC
#E2

ESADE Smart Cities and Data Speaker Series (#MIBASpeakerSeries)


Title: "

Data

Commons

and Devolution in Europe: GDPR

"
(https://www.igorcalzada.com/esade/ & https://www.youtube.com/watch?time_continue=6&v=iP8LVQWrdJ0)
23 November 2017
ESADE Business School
#E3

Barcelona Data

Commons program with the Board of Directors of the Barcelona City Council

(#Data

Commons)
Title: "

Cities & Data: How the Digital, Big Data & Data Science are Transforming the Government/Com el Digital, Big Data & Data Science està Transformant els Governs

"
(https://www.igorcalzada.com/speaker-on-the-board-of-directors-of-the-barcelona-city-council-on-data-driven-cities-17-01-2018-catalonia-spain/)
17 January 2018
Barcelona City Council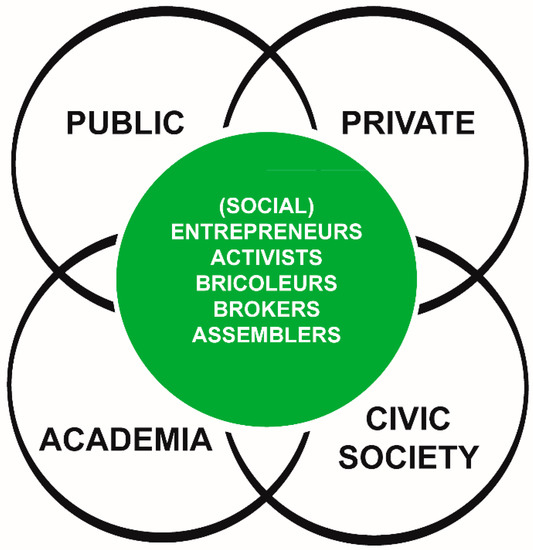 Figure 1.
Penta Helix multi-stakeholders' framework [
34
].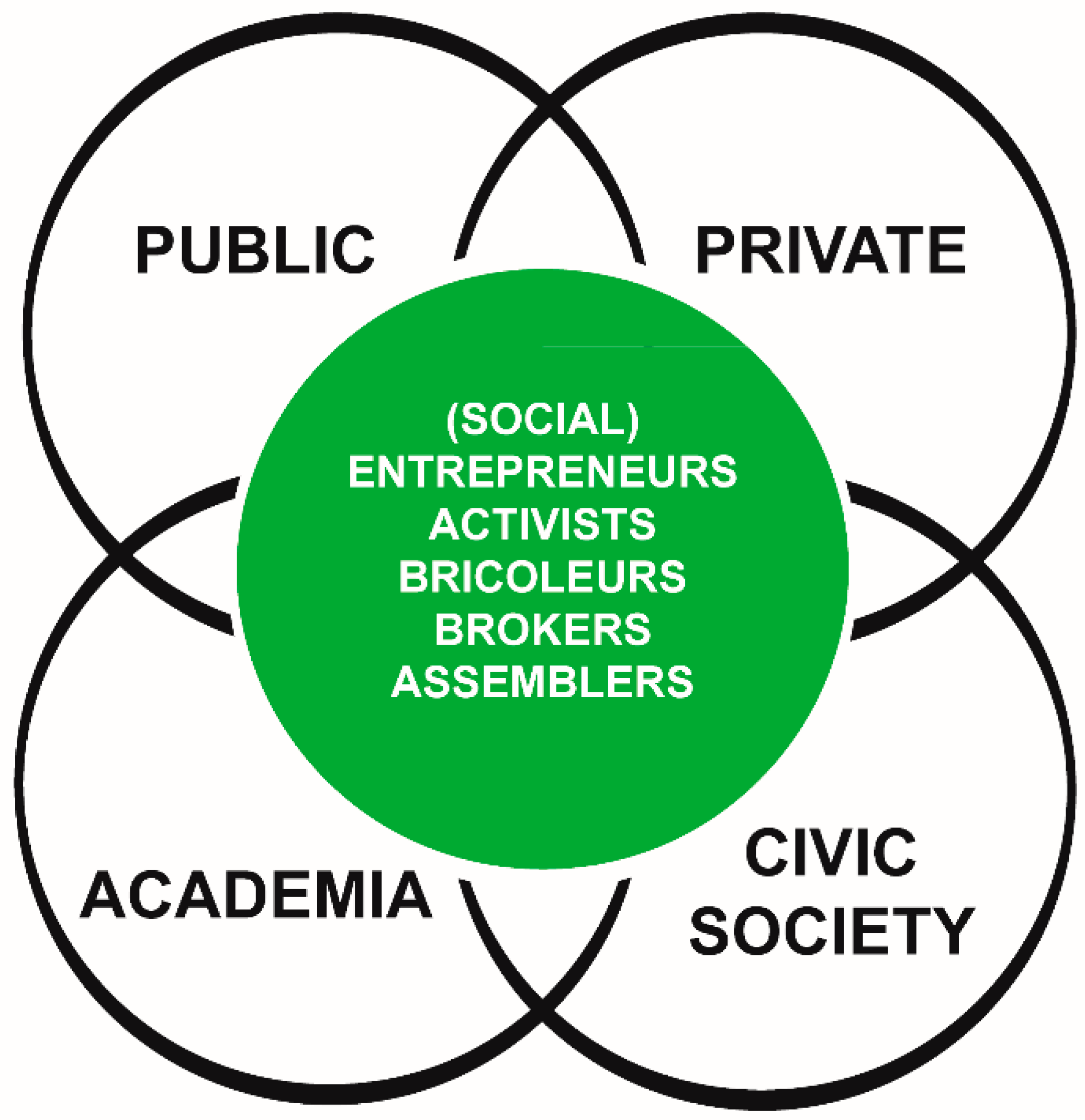 Table 1. Conceptual transitions from smart cities to experimental cities. PPP—public–private partnership; IoT—internet of things.
Conceptual Transitions
Smart Cities
Experimental Cities
1. (Smart) citizen [62,74,75,76,77,78,79,80]
User/data provider
Decision-maker
2. Technopolitics of data [12,24,58,81,82,83,84,85,86,87,88,89,90,91,92,93]
Big data
Data sovereignty
3. Notion of the city [94]
As a market
As a platform
4. Personal data ownership [41,42,49,95,96]
Owned by firms
Publicly scrutinized
5. Stakeholder helixes [34]
Triple or Quadruple Helix
Penta Helix
6. Business models [97,98,99,100,101,102,103]
PPP
Urban commons and urban co-operative platforms
7. Scalability and replicability [22,104]
Based on urban

solutionism

Unpacking urban problems
8. Algorithmic coding [105,106,107,108,109,110]
IoT sensor networks
Citizen-sensing
9. Governance [30,63,65,68,69]
E-government systems
Living labs
10. Causality [10,11,57]
Linear and normative
Complex adaptive systems and emergence

Table 2.
Citizen participation in the technopolitics of data collection, analysis, storage, reuse, and ownership. Based on Reference [
89
] (p. 26).
| Citizen Participation in the Technopolitics of Data | Collection | Analysis | Storage | Reuse | Ownership |
| --- | --- | --- | --- | --- | --- |
| High participation | Subjects own or control devices; data collection can be customized | Raw data accessible; subjects can conduct their own analyses | Data stored on local devices | Individuals control reuse | Individuals own their data and customize their data policy |
| Low participation | Subjects aware of devices; data collection can be avoided | Subjects can see visualizations or analysis of their data | Data in cloud storage with options for deletion | Reuse is restricted to aggregated forms | Data collectors use contracts to obtain citizens' consent over their own data |
| Little to no participation | Subjects unaware of devices; data collection cannot be avoided | Subjects are evaluated or categorized without their knowledge | Data in cloud storage with no option for deletion | Data collectors share or sell data | Data collectors own citizens' data |

Table 3. Deconstructing Barcelona's (smart) citizen digital policy framework. GDPR—General Data Protection Regulation.
Three Operational
Research Questions
Policy Analysis
Scientific Analysis
Qualitative Analysis
Based on twenty interviews of key stakeholders in Barcelona from September 2017 to March 2018
Experimental Strategies
Strategic Initiatives
Literature Review
Summary of key responses structured through the Penta Helix framework [34] (Appendix A): private sector (2); public sector (9); academia (2); civic society (3); (social) entrepreneurs/activists (3).
1. What prospects exist for an alternative data ownership regime in the ongoing smart city model of Barcelona?
(#E3)
(Section 4.1.)
Data Ownership and Technological Sovereignty

Barcelona Data Commons

City Data Analytics Office

Decode

[1,2,6,32,35,111,128,129,130,154]

The majority of interlocutors clearly addressed the positive and irreversible transition as Barcelona is already adapting to the GDPR (#I7,#I8,#I9,#I11,#I14).

The feedback was very positive in relation to the public procurement reform (#I20).

The transition to open-source software presents remarkable obstacles (#I5,#I6,#I18).

Despite the positive initiatives and irreversible transition toward GDPR, Decode may have created overly high expectations, as the initiative is perceived as "too experimental" (#I1,#I2,#I3,#I15).

2. What are the practical consequences of the grassroots innovation initiatives implemented in Barcelona for businesses, local governments, academia, civic society, and social entrepreneurs/activists?
(#E2)
(Section 4.2.)
Grassroots Innovations

Decidim Barcelona

Metadecidim Barcelona

[34,101,155,156]

Interlocutors argued that these initiatives lack an overall degree of representation because they omit "stakeholders' power relation interdependencies" (#I19,#I20).

Others asked "How is the private sector represented in these initiatives?" (#I1,#I2,#I3,#I13).

The established channel could be seen as a seed to scale up a broader deliberative governance model based on "multi-stakeholder" representation (#I12,#I15,#I16,#I17).

3. Is another experimental type of smart city driven by co-operative service provision models based on social innovation possible in Barcelona? That is, does a "third way" exist between the state and the market that overcomes the PPP?
(#E1)
(Section 4.3.)
Urban
Co-Operative Platforms

Digital Social Innovation

Barcelona Urban Commons

Social Economy

[2,97,116,132,159,161,162,163,164]

Interlocutors revealed the lack of a critical mass for co-operative platforms (#I4,#I7,#I8,#I10,#I20).

Although Barcelona is shifting its smart-city model, co-operative niche experiments are having difficulties scaling up (#I10,#I16).

Setting up a "third way" requires moving on from volunteer grassroots initiatives to professional entrepreneurial co-operatives (#I1,#I13).

© 2018 by the author. Licensee MDPI, Basel, Switzerland. This article is an open access article distributed under the terms and conditions of the Creative Commons Attribution (CC BY) license (http://creativecommons.org/licenses/by/4.0/).