Design and Evaluation of a Surfactant–Mixed Metal Hydroxide-Based Drilling Fluid for Maintaining Wellbore Stability in Coal Measure Strata
Faculty of Engineering, China University of Geosciences, Wuhan 430074, China
*
Author to whom correspondence should be addressed.
Received: 27 February 2019 / Revised: 10 May 2019 / Accepted: 13 May 2019 / Published: 16 May 2019
Abstract
Co-exploitation of coal measure gases (coalbed gas, shale gas, and tight sandstone gas) puts a higher requirement on drilling fluids. Conventional drilling fluids have disadvantages, such as causing problems of borehole collapse, formation damage, and water blockage. This paper proposes a set of high inhibitive and low-damage drilling fluids that function by electrical inhibition and neutral wetting. Zeta potential results showed that the negative electrical property of Longtan coal in Bijie, Guizhou, can be reversed by organic mixed metal hydroxide (MMH) and the cationic surfactant alkyl trimethylammonium bromide (CS-5) from −3.63 mV to 19.75 mV and 47.25 mV, respectively. Based on the contact angle and Fourier Transform Infrared Spectroscopy (FT-IR) results, it can be concluded that chemical adsorption dominates between the Longmaxi shale and surfactants, and physical adsorption between the Longtan coal and surfactants. A compound surfactant formula (0.001 wt% CS-4 + 0.001 wt% CS-1 + 0.001 wt% CS-3), which could balance the wettability of the Longmaxi shale and the Longtan coal, making them both appear weakly hydrophilic simultaneously, was optimized. After being treated by the compound surfactants, the contact angles of the Longmaxi shale and the Longtan coal were 89° and 86°, respectively. Pressure transmission tests showed that the optimized combination of compound surfactants and inorganic MMH (MMH-1) could effectively reduce permeability of the Longmaxi shale and the Longtan coal, thus retarding pore pressure transmission in coal measure strata. Then, the proposed water-based drilling fluid (WBDF) system (4 wt% sodium bentonite + 1.5 wt% sodium carboxymethyl cellulose + 2 wt% lignite resin + 5 wt% potassium chloride + 3 wt%MMH-1 + 0.001 wt% CS-4 + 0.001 wt% CS-1 + 0.001 wt% CS-3) was evaluated based on parameters including rheology, American Petroleum Institute (API) filtration, electrical property, wettability, inhibition capability, reservoir protection characteristics, and anti-pollution performance. It had an API filtration of 7 mL, reservoir damage rate of 10%, moderate and acceptable viscosity, strong inhibition capability to coal measure strata rocks, good tolerance to inorganic pollutants and drilling cuttings, and environmentally friendly properties. It could meet wellbore stability and reservoir protection requirements in the co-exploitation of coal measure gases.
View Full-Text
►

▼

Figures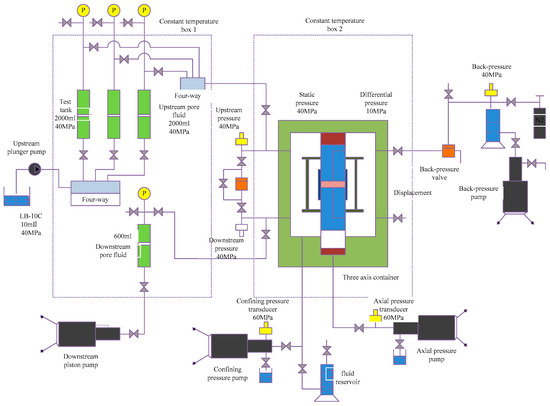 Figure 1
This is an open access article distributed under the
Creative Commons Attribution License
which permits unrestricted use, distribution, and reproduction in any medium, provided the original work is properly cited (CC BY 4.0).

Share & Cite This Article
MDPI and ACS Style
Chen, S.; Shi, Y.; Yang, X.; Xie, K.; Cai, J. Design and Evaluation of a Surfactant–Mixed Metal Hydroxide-Based Drilling Fluid for Maintaining Wellbore Stability in Coal Measure Strata. Energies 2019, 12, 1862.
Note that from the first issue of 2016, MDPI journals use article numbers instead of page numbers. See further details here.
Related Articles
Comments
[Return to top]