Spatial Distribution, Sources Apportionment and Health Risk of Metals in Topsoil in Beijing, China
1
Urban Environmental Process and Digital Modeling Laboratory, Capital Normal University, Beijing 100048, China
2
College of Environmental Sciences and Engineering, Peking University, Beijing 100871, China
3
Medical Engineering Department, The General Hospital of Chinese People's Armed Police Forces, Beijing 100039, China
*
Author to whom correspondence should be addressed.
Academic Editor: Jamal Jokar Arsanjani
Received: 4 June 2016 / Revised: 10 July 2016 / Accepted: 14 July 2016 / Published: 20 July 2016
Abstract
In order to acquire the pollution feature and regularities of distribution of metals in the topsoil within the sixth ring road in Beijing, a total of 46 soil samples were collected, and the concentrations of twelve elements (Nickel, Ni, Lithium, Li, Vanadium, V, Cobalt, Co, Barium, Ba, Strontium, Sr, Chrome, Cr, Molybdenum, Mo, Copper, Cu, Cadmium, Cd, Zinc, Zn, Lead, Pb) were analyzed. Geostatistics and multivariate statistics were conducted to identify spatial distribution characteristics and sources. In addition, the health risk of the analyzed heavy metals to humans (adult) was evaluated by an U.S. Environmental Protection Agency health risk assessment model. The results indicate that these metals have notable variation in spatial scale. The concentration of Cr was high in the west and low in the east, while that of Mo was high in the north and low in the south. High concentrations of Cu, Cd, Zn, and Pb were found in the central part of the city. The average enrichment degree of Cd is 5.94, reaching the standard of significant enrichment. The accumulation of Cr, Mo, Cu, Cd, Zn, and Pb is influenced by anthropogenic activity, including vehicle exhaustion, coal burning, and industrial processes. Health risk assessment shows that both non-carcinogenic and carcinogenic risks of selected heavy metals are within the safety standard and the rank of the carcinogenic risk of the four heavy metals is Cr > Co > Ni > Cd.
View Full-Text
►

▼

Figures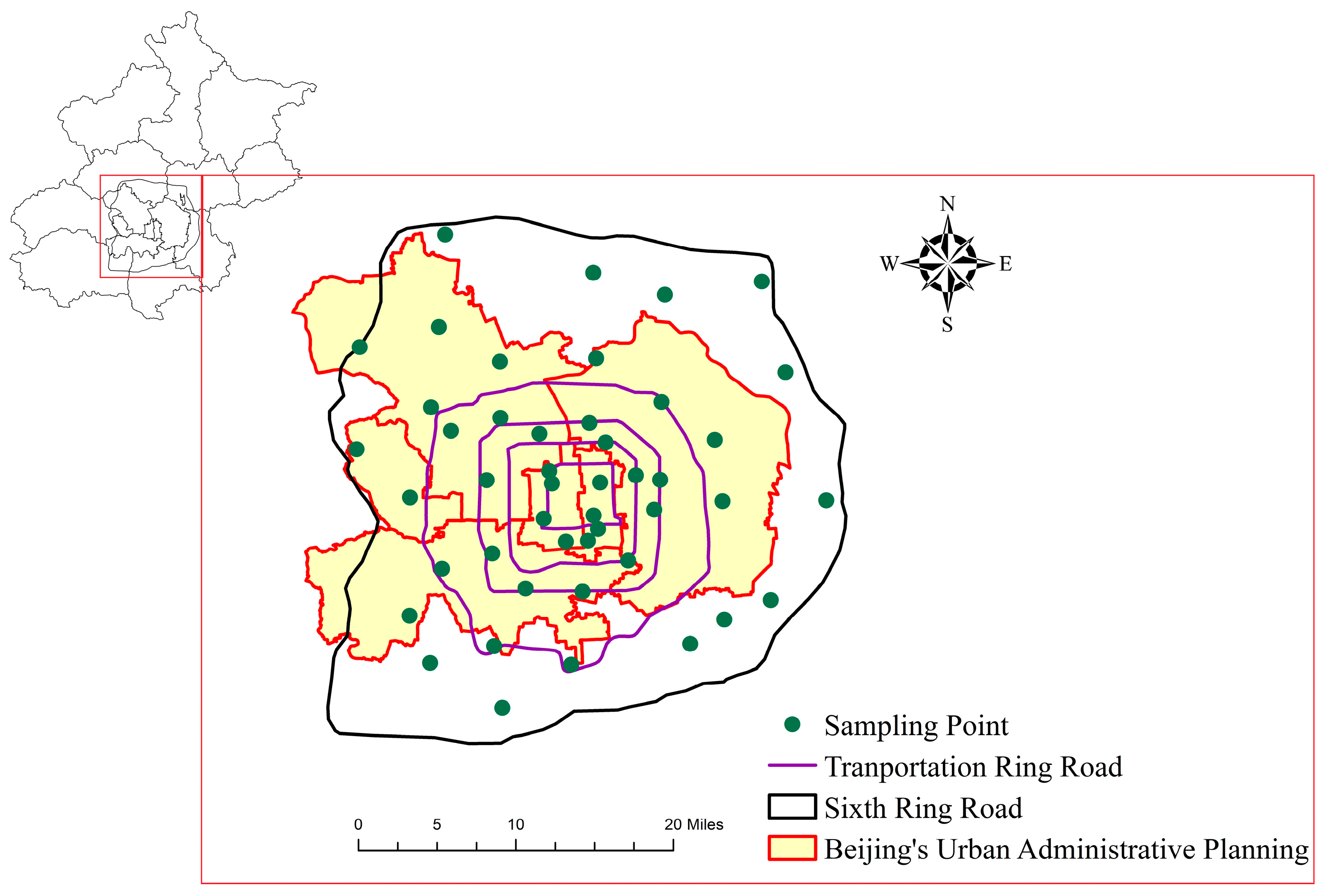 Figure 1
This is an open access article distributed under the
Creative Commons Attribution License
which permits unrestricted use, distribution, and reproduction in any medium, provided the original work is properly cited (CC BY 4.0).

Share & Cite This Article
MDPI and ACS Style
Sun, C.; Zhao, W.; Zhang, Q.; Yu, X.; Zheng, X.; Zhao, J.; Lv, M. Spatial Distribution, Sources Apportionment and Health Risk of Metals in Topsoil in Beijing, China. Int. J. Environ. Res. Public Health 2016, 13, 727.
Note that from the first issue of 2016, MDPI journals use article numbers instead of page numbers. See further details here.
Related Articles
Comments
[Return to top]