Design, Synthesis and Hydrolytic Behavior of Mutual Prodrugs of NSAIDs with Gabapentin Using Glycol Spacers
1
Department of Pharmaceutical Chemistry, College of Pharmacy, University of Mustansiriyah, Baghdad, 10052, Iraq
2
Department of Pharmaceutical Chemistry, College of Pharmacy, University of Basrah, Basrah, 61001, Iraq
*
Author to whom correspondence should be addressed.
Received: 3 September 2012 / Revised: 30 September 2012 / Accepted: 8 October 2012 / Published: 12 October 2012
Abstract
The free –COOH present in NSAIDs is thought to be responsible for the GI irritation associated with all traditional NSAIDs. Exploitation of mutual prodrugs is an approach wherein the NSAID is covalently bounded to a second pharmacologically active carrier/drug with the ultimate aim of reducing the gastric irritation. In this study some NSAIDs were conjugated with gabapentin via ester bonds using glycol spacers with the expectation of reducing gastric adverse effects and obtaining synergistic analgesic effects. The kinetics of ester hydrolysis were studied in two different non enzymatic buffer solutions at pH 1.2 and 7.4, as well as in 80% human plasma using HPLC with chloroform -methanol as mobile phase. Compounds
9a–c
with ethylene glycol spacers
showed significant stability at buffer solutions with half lives ranging from about 8–25 h, while the underwent a reasonable plasma hydrolysis (49%–88%) in 2 h. Compound
9d
with a propylene glycol spacer shows a higher rate of enzymatic hydrolysis than the corresponding ethylene glycol compound
9c
.
The result of compounds
9a-c
indicate that these compounds may be stable during their passage through the GIT until reaching the blood circulation.
View Full-Text
►

▼

Figures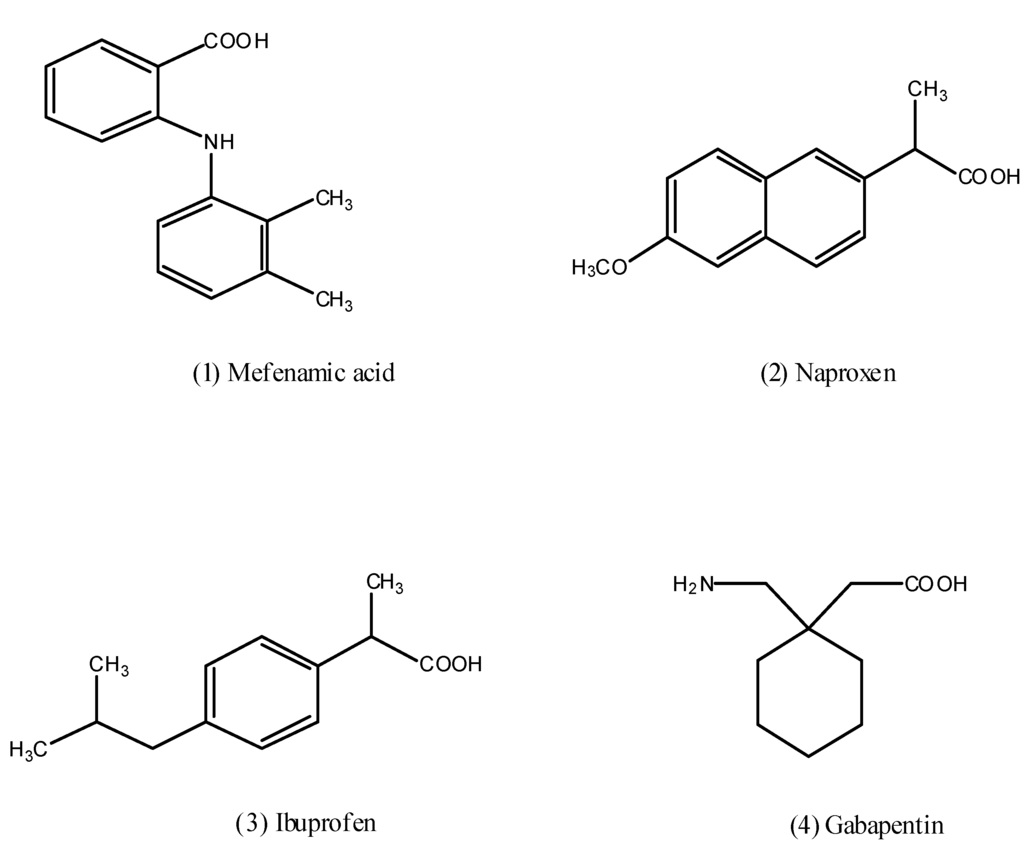 Figure 1

Share & Cite This Article
MDPI and ACS Style
Mahdi, M.F.; Alsaad, H.N. Design, Synthesis and Hydrolytic Behavior of Mutual Prodrugs of NSAIDs with Gabapentin Using Glycol Spacers. Pharmaceuticals 2012, 5, 1080-1091.
Related Articles
Comments
[Return to top]