Sexually Transmitted Infections: A Novel Screening Strategy for Improving Women's Health in Vulnerable Populations
1
Department of Biomedical Sciences for Health, University of Milan, Via C. Pascal 36, 20133 Milan, Italy
2
Lega Italiana per la Lotta contro i Tumori (LILT), Section of Milan, Viale Molise 5, 20137 Milan, Italy
3
Coordinated Research Center "EpiSoMI", University of Milan, Via C. Pascal 36, 20133 Milan, Italy
4
CIRI-IV, Department of Health Sciences, University of Genoa, Via A. Pastore 1, 16100 Genoa, Italy
5
NAGA Centre, Associazione Volontaria di Assistenza Socio-Sanitaria e per i Diritti di Cittadini Stranieri, Rom e Sinti, Via L. L. Zamenhof 7/A, 20136 Milan, Italy
*
Author to whom correspondence should be addressed.
Received: 3 April 2017 / Revised: 6 June 2017 / Accepted: 15 June 2017 / Published: 20 June 2017
Abstract
Background: Migrant women are one of the most vulnerable population to health problems and well-being. This study aimed at implementing a counseling and preventive strategy for sexually transmitted infections (STIs) in undocumented migrant women in Milan, Italy. Methods: Women (ages 18–65) were enrolled at the NAGA Centre (2012–2013) and asked for a urine sample in order to carry out molecular detection of Human papillomavirus (HPV),
Chlamydia trachomatis
(
Ct
),
Trichomonas vaginalis
(
Tv
),
Neisseria gonorrhoeae
(
Ng
)-DNA. Socio-demographic and sexual behavior information were collected. All HPV/
Ct
+ women were offered Pap tests and/or were prescribed antibiotic treatment. Results: 537/757 women participated in the study (acceptability rate: 70.9%). Most of the women were from Latin America (45.6%) and Eastern Europe (30.7%); >60% of them had stable partners, did not use contraception and had had at least one pregnancy. The prevalence rates of HPV,
Ct
,
Tv
and
Ng
infections were 24.2%, 7.8%, 4.8% and 0%, respectively. In all, 43.2% of the positive women agreed to undergo a gynecological examination and accepted suitable treatment. Conclusions: This study shows an overall high prevalence of STIs in undocumented migrant women in Milan. The screening strategy based on counseling and urine testing contributed to the successfully high acceptability rate. More appropriate health services that adequately address all aspects of women's health are required.
View Full-Text
►

▼

Figures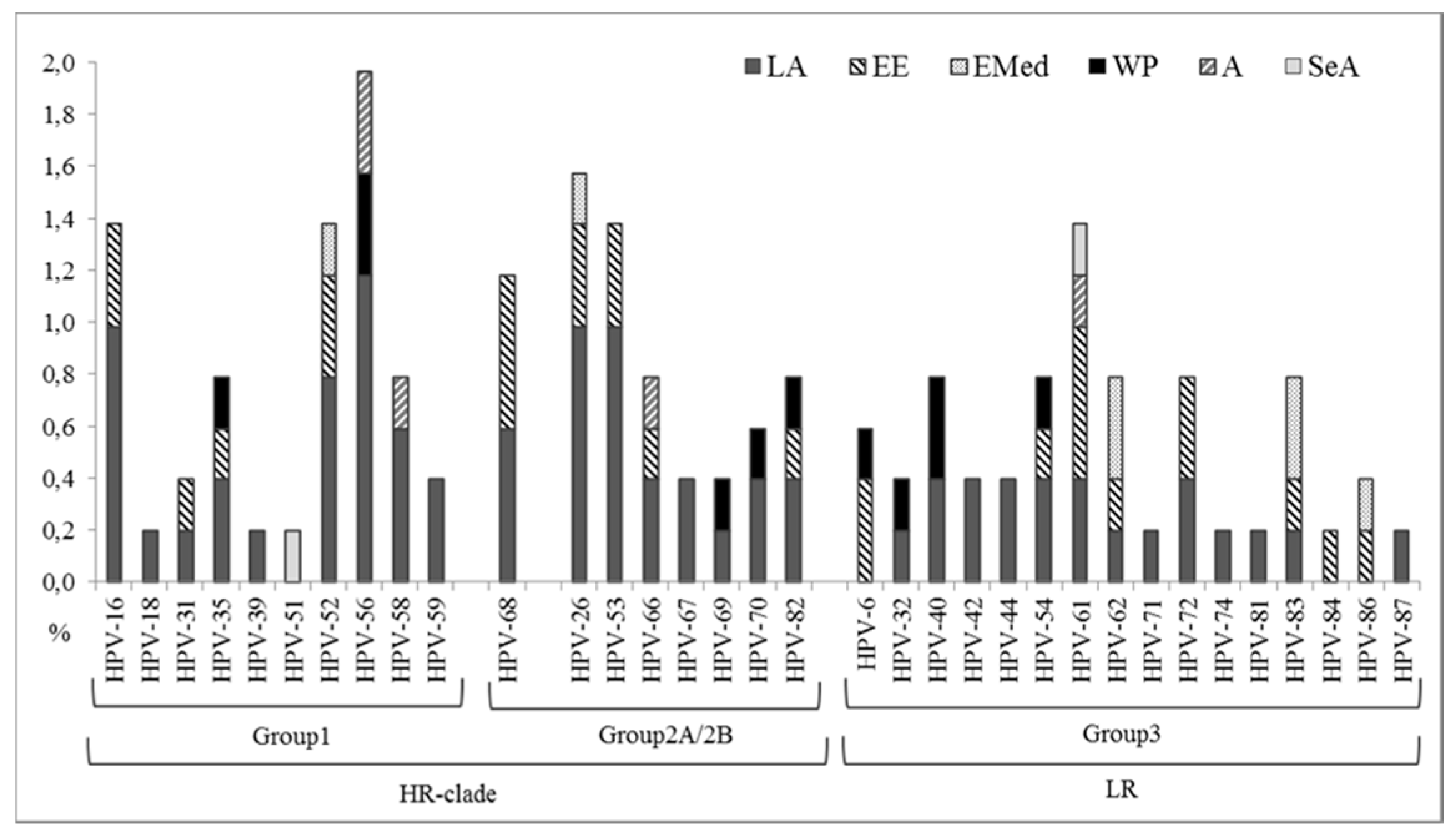 Figure 1
This is an open access article distributed under the
Creative Commons Attribution License
which permits unrestricted use, distribution, and reproduction in any medium, provided the original work is properly cited (CC BY 4.0).

Share & Cite This Article
MDPI and ACS Style
Frati, E.R.; Fasoli, E.; Martinelli, M.; Colzani, D.; Bianchi, S.; Carnelli, L.; Amendola, A.; Olivani, P.; Tanzi, E. Sexually Transmitted Infections: A Novel Screening Strategy for Improving Women's Health in Vulnerable Populations. Int. J. Mol. Sci. 2017, 18, 1311.
Note that from the first issue of 2016, MDPI journals use article numbers instead of page numbers. See further details here.
Related Articles
Comments
[Return to top]