Comparative Analysis of Chemical Composition, Antioxidant Activity and Quantitative Characterization of Some Phenolic Compounds in Selected Herbs and Spices in Different Solvent Extraction Systems
1
Department of Food Science, Faculty of Food Science and Technology, Universiti Putra Malaysia, 43400 Serdang, Selangor, Malaysia
2
Food Safety and Food Integrity (FOSFI), Institute of Tropical Agriculture and Food Security, Universiti Putra Malaysia, 43400 Serdang, Selangor, Malaysia
3
Department of Food Technology, Faculty of Food Science and Technology, Universiti Putra Malaysia, 43400 Serdang, Selangor, Malaysia
4
Halal Products Research Institute, Universiti Putra Malaysia, 43400 Serdang, Selangor, Malaysia
5
Department of Pharmaceutical Chemistry, Faculty of Pharmacy, International Islamic Universiti Malaysia, 25200 Kuantan, Pahang, Malaysia
6
Laboratory of Molecular Biomedicine, Institute of Bioscience, Universiti Putra Malaysia, 43400 Serdang, Selangor, Malaysia
*
Author to whom correspondence should be addressed.
Received: 23 November 2017 / Revised: 9 January 2018 / Accepted: 10 January 2018 / Published: 13 February 2018
Abstract
This study evaluated the efficacy of various organic solvents (80% acetone, 80% ethanol, 80% methanol) and distilled water for extracting antioxidant phenolic compounds from turmeric, curry leaf, torch ginger and lemon grass extracts. They were analyzed regarding the total phenol and flavonoid contents, antioxidant activity and concentration of some phenolic compounds. Antioxidant activity was determined by the 2,2-diphenyl-1-picrylhydrazyl (DPPH) free radical scavenging assay and the ferric reducing antioxidant power (FRAP) assay. Quantification of phenolic compounds was carried out using high-performance liquid chromatography (HPLC). All the extracts possessed antioxidant activity, however, the different solvents showed different efficiencies in the extraction of phenolic compounds. Turmeric showed the highest DPPH values (67.83–13.78%) and FRAP (84.9–2.3 mg quercetin/g freeze-dried crude extract), followed by curry leaf, torch ginger and lemon grass. While 80% acetone was shown to be the most efficient solvent for the extraction of total phenolic compounds from turmeric, torch ginger and lemon grass (221.68, 98.10 and 28.19 mg GA/g freeze dried crude extract, respectively), for the recovery of phenolic compounds from curry leaf (92.23 mg GA/g freeze-dried crude extract), 80% ethanol was the most appropriate solvent. Results of HPLC revealed that the amount of phenolic compounds varied depending on the types of solvents used.
View Full-Text
►

▼

Figures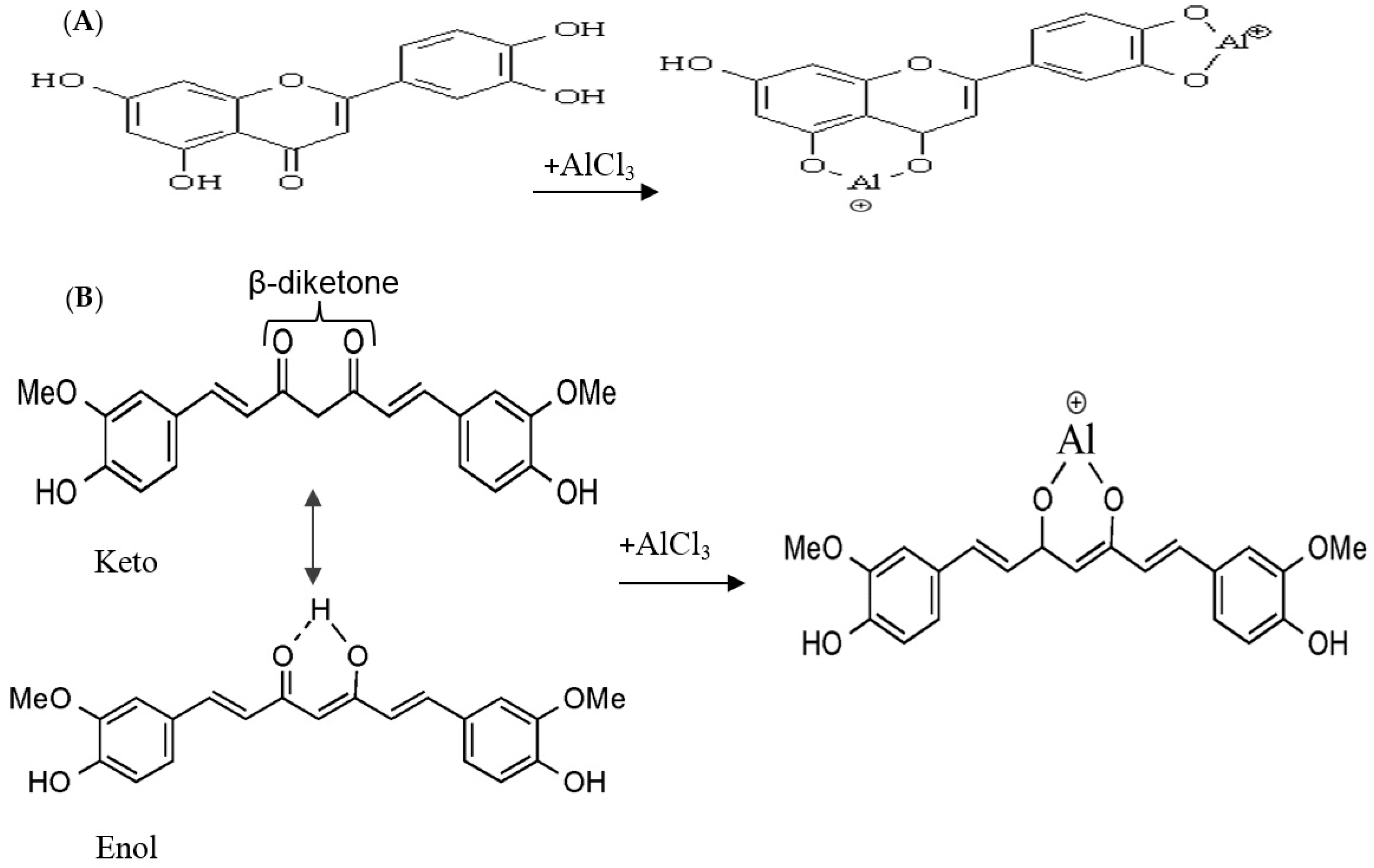 Figure 1
This is an open access article distributed under the
Creative Commons Attribution License
which permits unrestricted use, distribution, and reproduction in any medium, provided the original work is properly cited (CC BY 4.0).

Share & Cite This Article
MDPI and ACS Style
Sepahpour, S.; Selamat, J.; Abdul Manap, M.Y.; Khatib, A.; Abdull Razis, A.F. Comparative Analysis of Chemical Composition, Antioxidant Activity and Quantitative Characterization of Some Phenolic Compounds in Selected Herbs and Spices in Different Solvent Extraction Systems. Molecules 2018, 23, 402.
Note that from the first issue of 2016, MDPI journals use article numbers instead of page numbers. See further details here.
Related Articles
Comments
[Return to top]