2,5-Dihydroxyacetophenone Induces Apoptosis of Multiple Myeloma Cells by Regulating the MAPK Activation Pathway
1
College of Korean Medicine, Kyung Hee University, 24 Kyungheedae-ro, Dongdaemun-gu, Seoul 02447, Korea
2
Natural Products Research Institute, Korean Institute of Science and Technology, 679 Saimdang-ro, Gangneung, Gangwon-do 25451, Korea
3
Department of Botany and Microbiology, College of Science, King Saud University, Riyadh 11451, Saudi Arabia
4
School of Biomedical Sciences, Curtin Health Innovation Research Institute, Curtin University, Perth, WA 6009, Australia
5
Department of Pharmacology, Yong Loo Lin School of Medicine, National University of Singapore, Singapore 117600, Singapore
*
Authors to whom correspondence should be addressed.
Academic Editors: Nancy D. Turner and Isabel C.F.R. Ferreira
Received: 16 June 2017 / Revised: 3 July 2017 / Accepted: 7 July 2017 / Published: 11 July 2017
Abstract
2,5-Dihydroxyacetophenone (DHAP) is an active compound obtained from Radix rehmanniae preparata, which is widely used as a herbal medicine in many Asian countries. DHAP has been found to possess anti-inflammatory, anti-anxiety, and neuroprotective qualities. For the present study, we evaluated the anti-cancer effects of DHAP on multiple myeloma cells. It was discovered that DHAP downregulated the expression of oncogenic gene products like Bcl-xl, Bcl-2, Mcl-1, Survivin, Cyclin D1, IAP-1, Cyclin E, COX-2, and MMP-9, and upregulated the expression of Bax and p21 proteins, consistent with the induction of G2/M phase cell cycle arrest and apoptosis in U266 cells. DHAP inhibited cell proliferation and induced apoptosis, as characterized by the cleavage of PARP and the activation of caspase-3, caspase-8, and caspase-9. Mitogen-activated protein kinase (MAPK) pathways have been linked to the modulation of the angiogenesis, proliferation, metastasis, and invasion of tumors. We therefore attempted to determine the effect of DHAP on MAPK signaling pathways, and discovered that DHAP treatment induced a sustained activation of JNK, ERK1/2, and p38 MAPKs. DHAP also potentiated the pro-apoptotic and anti-proliferative effects of bortezomib in U266 cells. Our results suggest that DHAP can be an effective therapeutic agent to target multiple myeloma.
View Full-Text
►

▼

Figures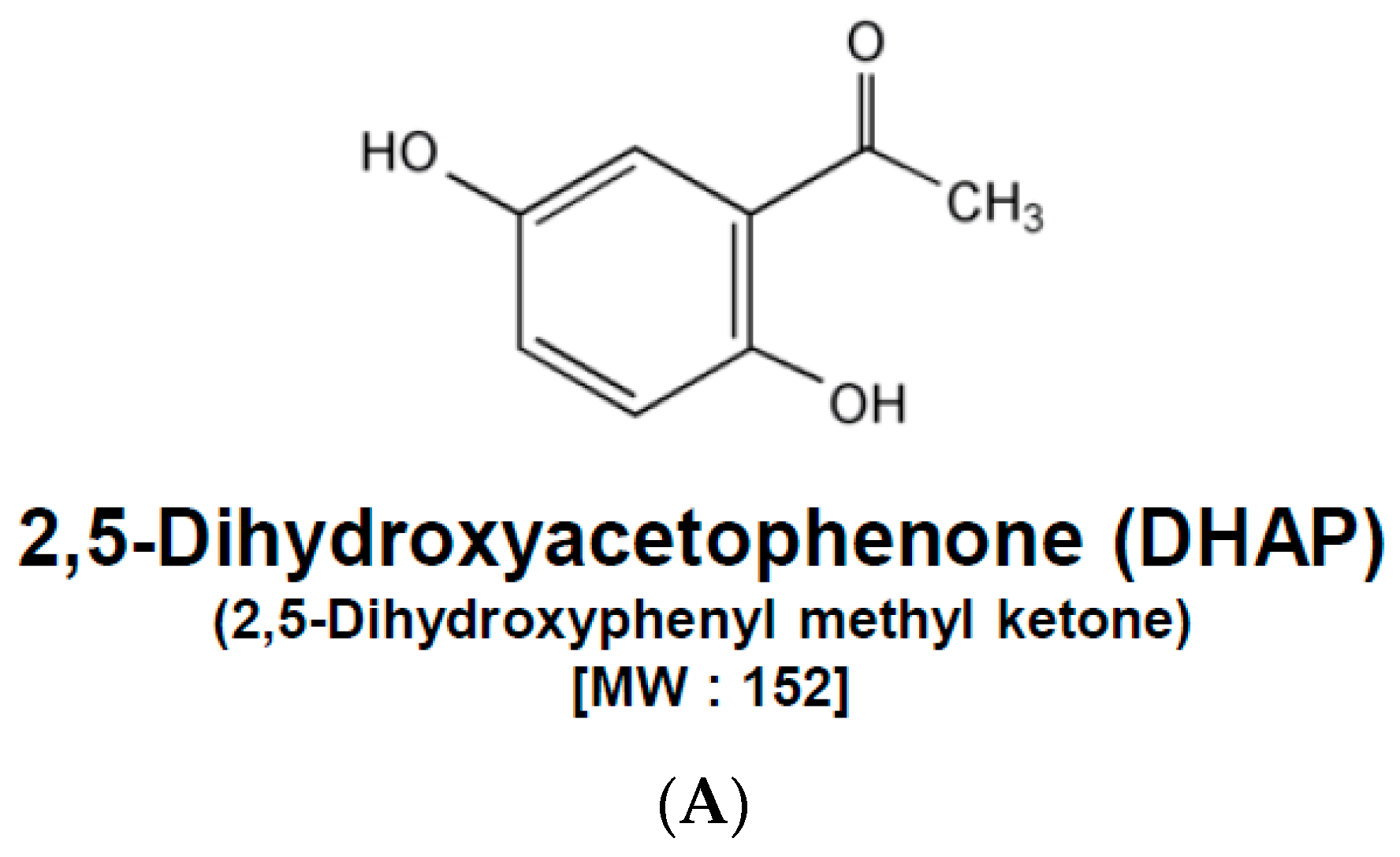 Figure 1
This is an open access article distributed under the
Creative Commons Attribution License
which permits unrestricted use, distribution, and reproduction in any medium, provided the original work is properly cited (CC BY 4.0).

Share & Cite This Article
MDPI and ACS Style
Ko, J.-H.; Lee, J.H.; Jung, S.H.; Lee, S.-G.; Chinnathambi, A.; Alharbi, S.A.; Yang, W.M.; Um, J.-Y.; Sethi, G.; Ahn, K.S. 2,5-Dihydroxyacetophenone Induces Apoptosis of Multiple Myeloma Cells by Regulating the MAPK Activation Pathway. Molecules 2017, 22, 1157.
Note that from the first issue of 2016, MDPI journals use article numbers instead of page numbers. See further details here.
Related Articles
Comments
[Return to top]