Salvianolic Acid A Protects the Peripheral Nerve Function in Diabetic Rats through Regulation of the AMPK-PGC1α-Sirt3 Axis
1
Beijing Key Laboratory of Drug Target Identification and Drug Screening, Institute of Materia Medica, Chinese Academy of Medical Science and Peking Union Medical College, 1 Xian Nong Tan Street, Beijing 100050, China
2
Department of Pharmacology, School of Basic Medical Science, Peking University HSC, 38 Xue Yuan Road, Beijing 100191, China
3
Tianjin Institute of Pharmaceutical Research, 308 Anshan Xidao, Nankai District, Tianjin 300193, China
4
Institute of Zoology, Chinese Academy of Sciences, 1 Beichen West Road, Chaoyang District, Beijing 100101, China
*
Author to whom correspondence should be addressed.
Received: 2 July 2012 / Revised: 6 September 2012 / Accepted: 6 September 2012 / Published: 20 September 2012
Abstract
Salvianolic acid A (SalA) is one of the main efficacious, water-soluble constituents of
Salvia miltiorrhiza
Bunge. This study investigated the protective effects of SalA on peripheral nerve in diabetic rats. Administration of SalA (0.3, 1 and 3 mg/kg, ig) was started from the 5th week after strepotozotocin (STZ60 mg/kg) intraperitoneal injection and continued for 8 weeks. Paw withdrawal mechanical threshold (PWMT) and motor nerve conduction velocity (MNCV) were used to assess peripheral nerve function. The western blot methods were employed to test the expression levels of serine-threonine liver kinase B1 (LKB1), AMP-activated protein kinase (AMPK), peroxisome proliferator-activated receptor-gamma coactivator-1alpha (PGC-1α), silent information regulator protein3 (sirtuin 3/Sirt3) and neuronal nitric oxide synthase (nNOS) in sciatic nerve. Results showed that SalA administration could increase PWMT and MNCV in diabetic rats; reduce the deterioration of sciatic nerve pathology; increase AMPK phosphorylation level, up-regulate PGC-1α, Sirt3 and nNOS expression, but had no influence on LKB1. These results suggest that SalA has protective effects against diabetic neuropathy. The beneficial effects of SalA on peripheral nerve function in diabetic rats might be attributed to improvements in glucose metabolism through regulation of the AMPK-PGC1α-Sirt3 axis.
View Full-Text
►

▼

Figures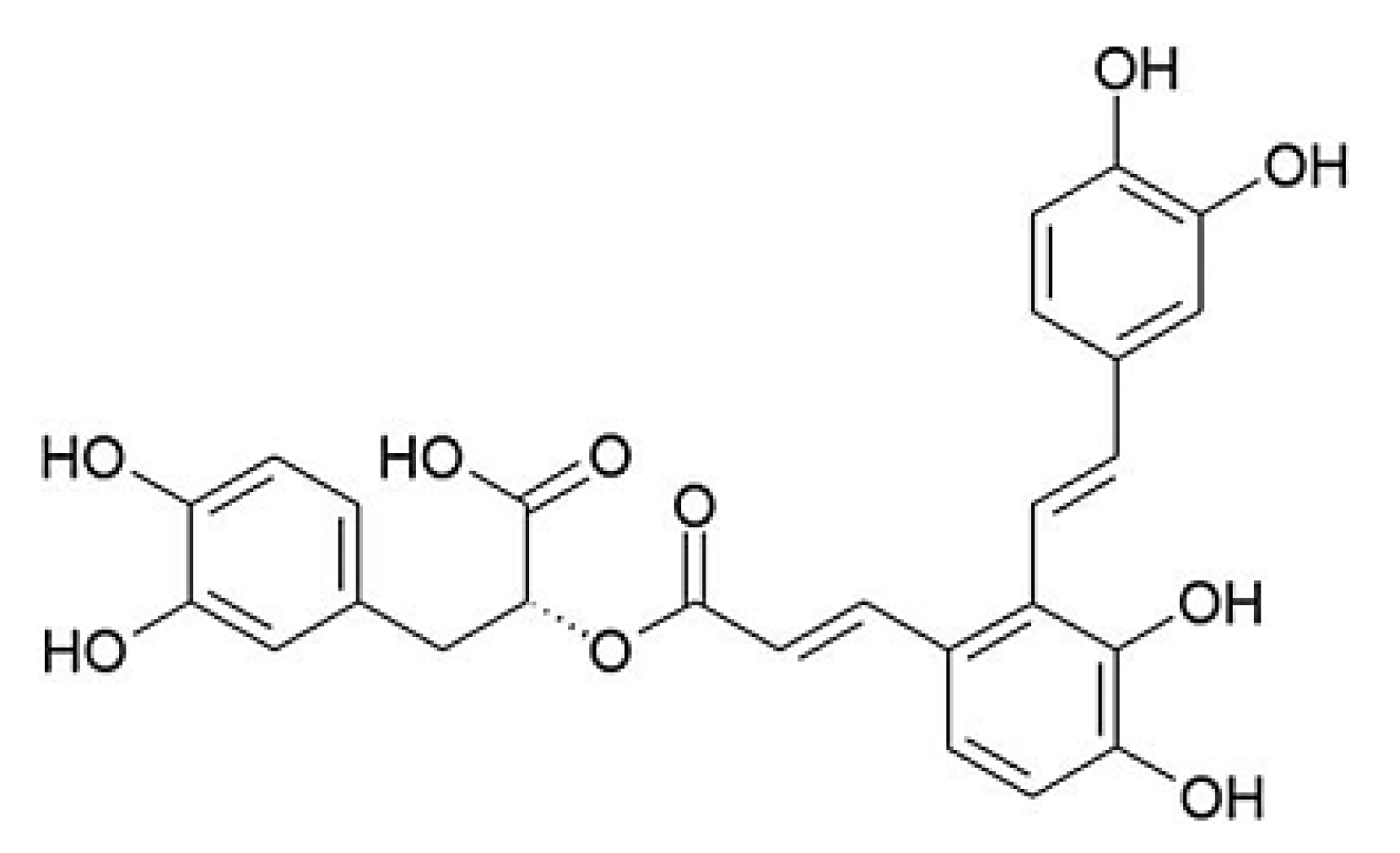 Figure 1

Share & Cite This Article
MDPI and ACS Style
Yu, X.; Zhang, L.; Yang, X.; Huang, H.; Huang, Z.; Shi, L.; Zhang, H.; Du, G. Salvianolic Acid A Protects the Peripheral Nerve Function in Diabetic Rats through Regulation of the AMPK-PGC1α-Sirt3 Axis. Molecules 2012, 17, 11216-11228.
Related Articles
Comments
[Return to top]