Topic Editors
Dr. Matej Baláž
Institute of Geotechnics, Slovak Academy of Sciences, 04001 Košice, Slovakia
Dr. Abhishek Lokhande
Department of Mechanical Engineering, Khalifa University of Science and Technology, P. O. Box 127788, Abu Dhabi, United Arab Emirates
Dr. Marcela Achimovičová
Institute of geotechnics, Slovak Academy of Sciences, Košice, Slovakia
Advances in Inorganic Mechanochemistry for Applications in Materials Science
Abstract submission deadline
31 October 2022
Manuscript submission deadline
31 December 2022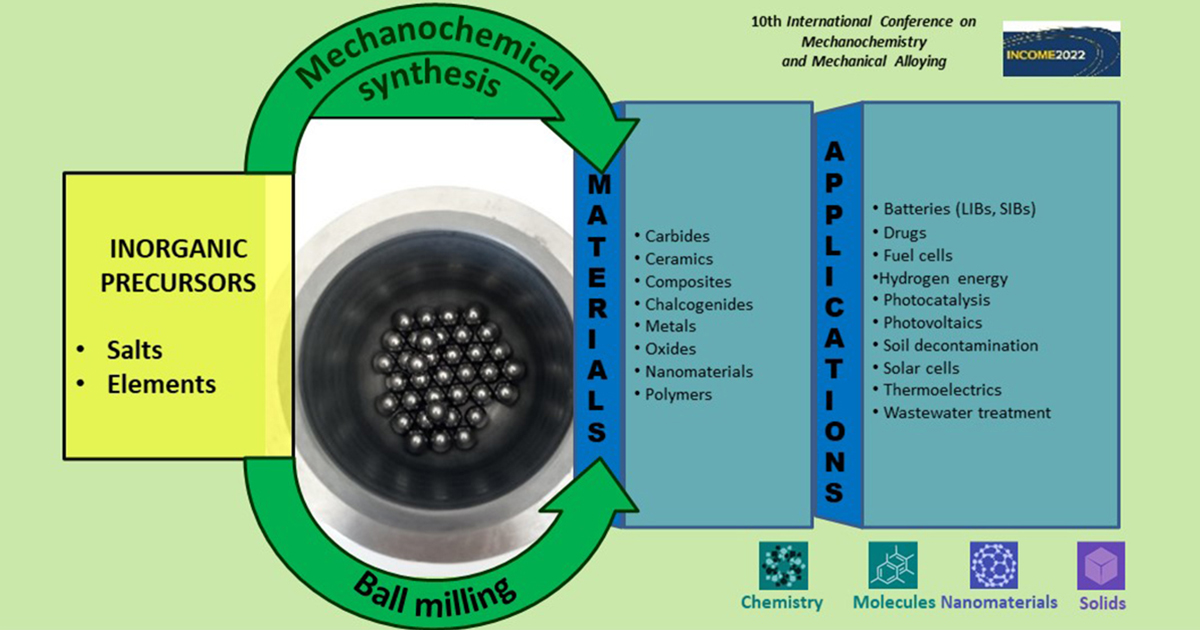 Topic Information
Dear Colleagues,
Mechanochemistry is currently experiencing a rapid development in the field of organic chemistry, as it was discovered that it is possible to prepare the desired products not accessible by traditional solution chemistry in the absence of solvents. However, mechanochemistry is also well applicable in the field of materials science, where the high-energy milling process is used either as a synthesis step to prepare inorganic nanomaterials applicable in advanced applications or to introduce defects or dopants into the crystalline structure, which can dramatically improve the application potential. The aim of the present Special Issue is to accommodate potential papers on the mechanochemical synthesis of inorganic materials (e.g., chalcogenides, oxides, carbides, hydrides, metallic nanoparticles) applicable in any field of materials science, where high-energy ball milling to prepare the desired materials and the application potential is clearly shown.
Related Conference: 10th International Conference on Mechanochemistry and Mechanical Alloying 2022 (INCOME2022)
Dr. Matej Baláž
Dr. Abhishek Lokhande
Dr. Marcela Achimovičová
Topic Editors
Keywords
mechanochemistry
high-energy ball milling
nanomaterials
inorganic materials
applications
Participating Journals
Published Papers
This Topic is now open for submission.