Affiliated Societies
A short text about AIH and the institute's logo will follow soon.
The International Conference on Flood Management (ICFM) offers an international conference platform, hosted every 3 years, to discuss a range of flood related issues and realize significant change in a multidisciplinary, multisectoral area. It provides a unique opportunity for various specialists including engineers, planners, natural and social scientists, health specialists, disaster managers, decision makers, and policy makers to come together to exchange ideas and experiences.

ICFM will consider the range of issues and challenges that affect flood management, particularly the need to build resilience into future planning. By providing a forum for researchers, industry, policymakers and other stakeholders, the conference will identify the key concerns and significant challenges of the future.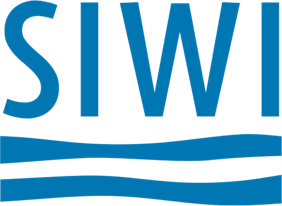 Stockholm International Water Institute (SIWI) leverages knowledge and our convening power to strengthen water governance for a just, prosperous, and sustainable future.
SIWI focuses on a range of research and development topics within and around water that support decision-makers worldwide. World Water Week, an expansion of Stockholm Water Symposium, is currently the world's leading annual water event, the Stockholm Water Prize the most prestigious water award, and the Stockholm Junior Water Prize fosters future generations of water excellence.
The world is at a point where water crises and competition for water are no longer risks but a reality for many. We believe that the best way to tackle water crises, and help bring about lasting change, is to strengthen water governance among public and private actors alike. Essentially, this comprises who gets what water, when and how, and who has the right to water and related services, and the associated benefits. Through the Swedish Water House, we connect Swedish water stakeholders with each other and to international processes.
SIWI's strong, international team of knowledge-generators, convenors, facilitators, and trainers works to strengthen the systems and processes that govern access to and protection of fresh water, with the overarching aim to contribute to poverty eradication.
Today, SIWI employs over 60 staff from some 20 countries in Stockholm, Sweden, and Pretoria, South Africa, enabling us to address complex, cross-cutting challenges faced by partners and clients from government and business around the world.