Conferences
Upcoming MDPI Conferences (2)

14 June 2021
Cells Webinar | Nervous System Development and Plasticity in Model Organisms IV
Online
Come join the 4th Webinar specialising in the Nervous System Development and Plasticity in Model Organisms!

The Nervous system is essential for receiving, transferring, and processing information, which allows us to make important decisions and carry out everyday tasks. It is composed of two main cell populations, which are the neurons and the glial cells.
As the central part of the nervous system, neurons process incoming information and transmit it to different parts of the body. Glial cells provide support and protection for neurons and are necessary for neural development, synapse and myelin formation and proper function of neurons. They also maintain the homeostasis of the nervous system as some population of glial cells can behave as neural stem cells during embryonic development and in adult stages.
During the development of an organism, the nervous system undergoes significant changes not only regarding its structure but also its function. Neurons, glial cells and the numerous molecular signals and components that are part of the nervous system, can play various roles during different stages of development and in different parts of the nervous system.
This webinar features several eminent experts in the field of nervous system development, maintenance and regeneration in different model organisms.
This webinar will include the following experts:
Dr. Sepand Rastegar, Karlsruhe Institute of Technology (KIT), Germany

Dr. Alessandra Pierani, National Center for Scientific Research (CNRS), France

Dr. Stéphane Nedelec, Institut du Fer à Moulin (IFM), France
When? 14 June 2021 at 3.00pm CEST | 9.00am EDT | 9.00pm CST Asia

Interested in contributing to the topic? You can find the Special Issue linked to this topic and open for submission by clicking here.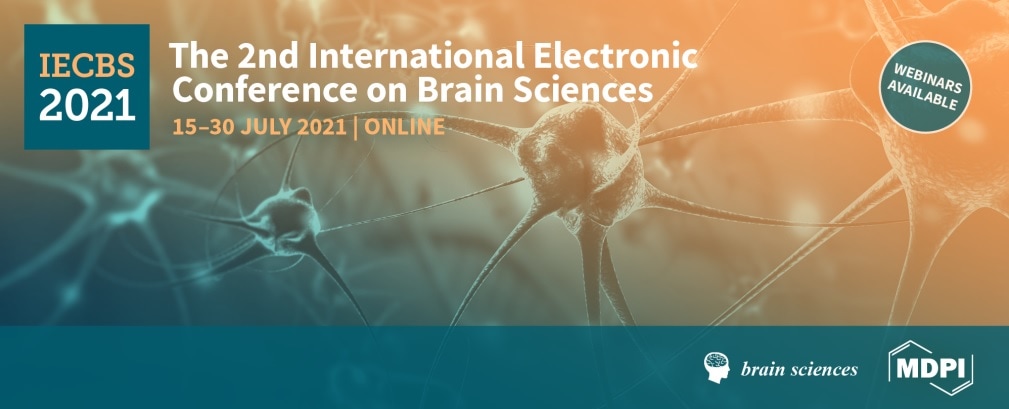 15–30 July 2021
The 2nd International Electronic Conference on Brain Sciences (IECBS 2021)
Online
You are cordially invited to participate in the 2nd International Electronic Conference on Brain Sciences. This event aims to bring together researchers working in the field of neuroscience, to present and discuss their recent contributions, without the need for travel. During this e-conference, a live session will also be held on 15th of July 2021.
The field of neuroscience is one of the last frontiers in biomedical studies, as many of the details that control brain function are still not well understood. This makes the study of the nervous system very exciting and fast moving. This conference will address a variety of research topics, which reflect some of the current areas of focus. These are organized into seven sessions, and include:
Clinical Neuroscience
Cognitive Neuroscience
Systems Neuroscience
Molecular and Cellular Neuroscience
Developmental Neuroscience
Behavioral Neuroscience
Environmental Neuroscience
Accepted abstract submissions will be published in the proceedings of the conference, and authors are invited to elaborate their abstracts into full manuscripts that will be considered for publication in Brain Sciences, with a 20% discount on the APC. Brain Sciences is an open access journal from MDPI, in the field of neuroscience. The journal is indexed in the Sciences Citation Indexing Expended (SCIE IF=3.332), Scopus, and other databases. Citations are available in PubMed; full-text archived in PubMed Central (PMC). Please visit the following website for more information.
https://www.mdpi.com/journal/brainsci
Important Dates
• Abstract Submission: 10 April 2021
• Notification of Acceptance: 20 April 2021
• Submission of Full Manuscript to Brain Sciences: 1 June 2021
• Conference Date: 15–30 July 2021
You are welcome both to upload and present your work and to attend the conference completely free of charge.

Please do not hesitate to contact us if you have questions.
We look forward to welcoming you at this exciting meeting online.
IJERPH announces selected third-party conferences. In case you would like to announce your own event on the IJERPH website, please fill out the following form to apply for the announcement of a conference or other academic event (seminar, workshop).
Upcoming Partner Conferences (2)

12–15 July 2021
Society of Open Innovation: Technology, Market, and Complexity (SOI) & Riga Technical University 2021 Conference
Riga Technical University, Riga, Latvia
* 16 July (Friday)–17 July (Saterday) 2021: Summer School
Venue: Riga Technical University, Riga, Latvia
Theme: Open Innovation and Business Model after Pandemic of COVID-19
Important Time Table:
Abstract Submission (1st and last extension): 31 March 2021
Acceptance Notification: 10 April 2021
Full paper submission: until 10 June 2021
Regular registration: 1 January–10 May
Late registration: until 10 June 2021
Homepage for paper submission: http://openinnovation-tmc.org/HOME/soitmc/sub/sub.htm?nav_code=soi1600934931
Please click res.mdpi.com/data/soi-21-call-for-paper-0308.pdf to find the SOI & RTU 2021 Call for Paper.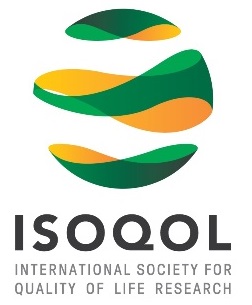 12 October–30 November 2021
The 28th ISOQOL Annual Conference
Online
The 28th ISOQOL Annual Conference is a virtual event! Live content is spread over three weeks to accommodate varying time zones and existing work schedules. On-demand sessions are available for viewing anytime from 12 October through 30 November.
The ISOQOL Annual Conference brings together researchers, industry representatives from pharmaceutical, biotechnology and mobile health device fields, clinicians, patient research partners and regulatory officials from around the world. Students, new investigators, established professionals and late-career professionals all have a place at ISOQOL. During this conference attendees have the opportunity to view and/or present in general scientific sessions. The numerous educational, collaborative and networking opportunities ensure value for attendees in any career stage.