Computers Events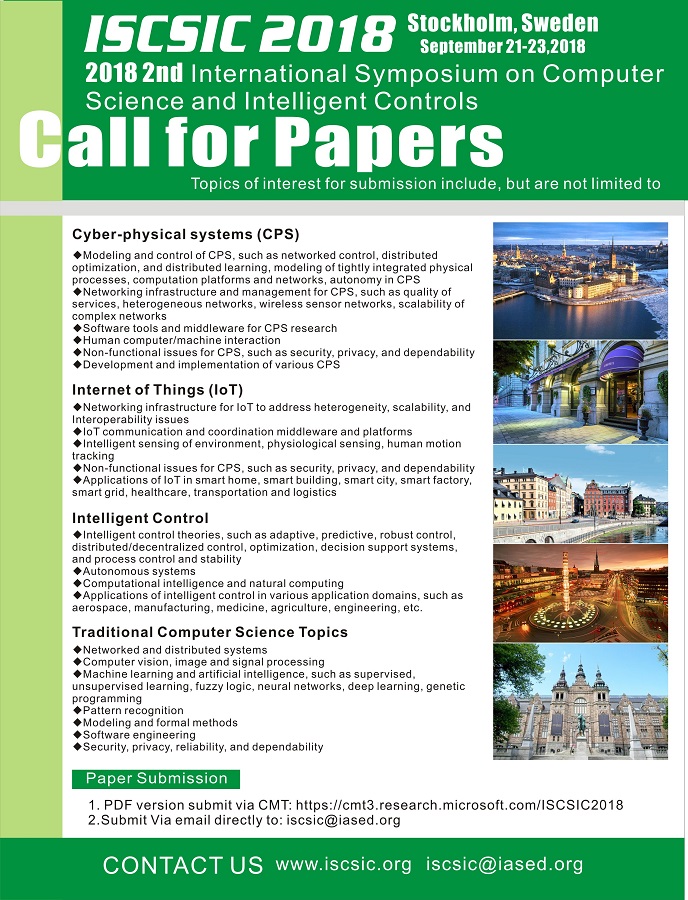 21–23 September 2018
The 2nd International Symposium on Computer Science and Intelligent Control (ISCSIC 2018)
Stockholm, Sweden
Welcome to ISCSIC 2018!
The 2nd International Symposium on Computer Science and Intelligent Control(ISCSIC 2018) will be held in Stockholm, Sweden on 21-23, September. If you are interested in ISCSIC 2018, please submit your paper via our Online Submission System.
A selection of papers will be recommended to be published in journals.
Authors of selected papers presented in ISCSIC 2017 will be invited to extended their papers for publication in a special issue of Computers (https://www.mdpi.com/journal/computers/special_issues/ISCSIC_2017). This is an open access journal published by MDPI. The journal has already been included in the Emerging Sources Citation Index by Web of Science.