Conferences
Upcoming MDPI Conferences (1)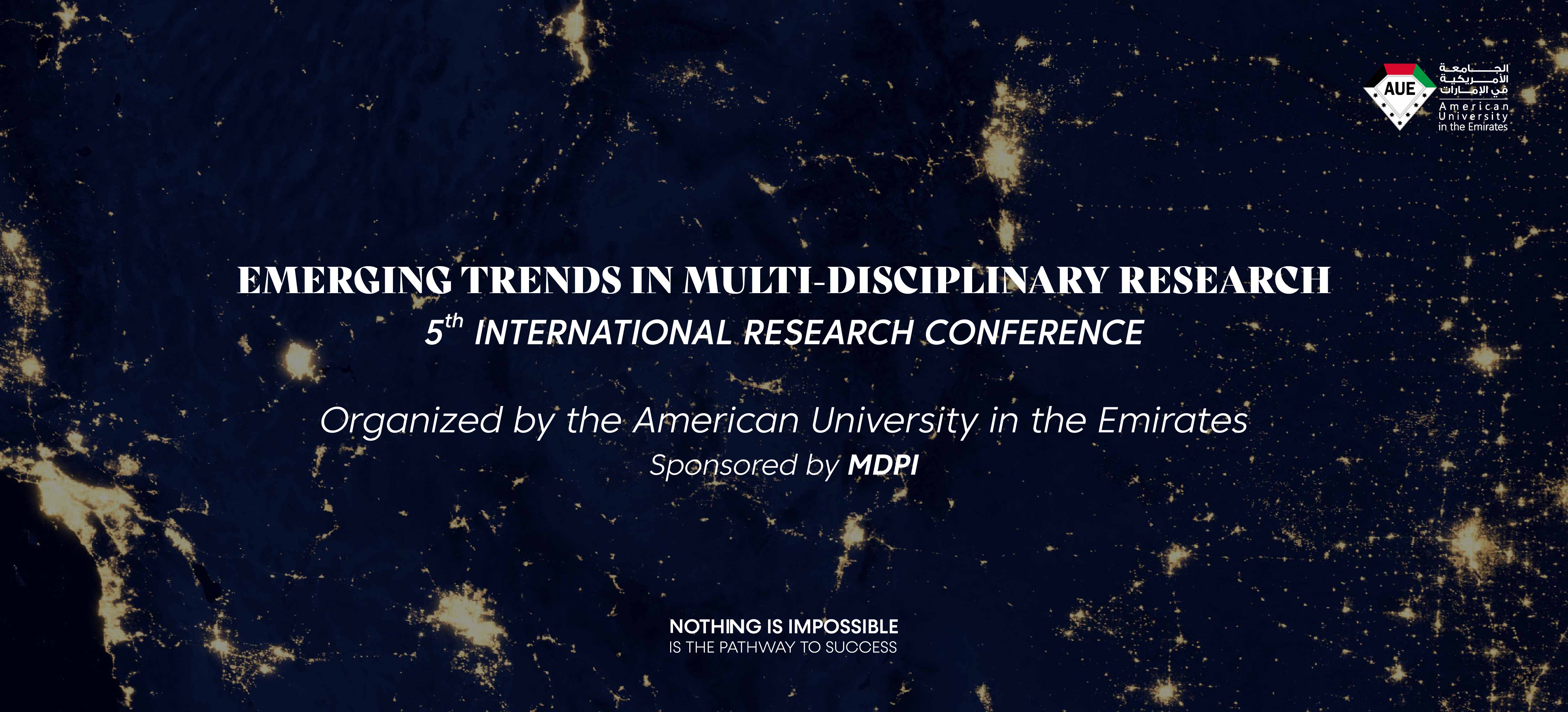 29–31 May 2023
The 5th American University in the Emirates International Research Conference (AUEIRC) | Emerging Trends in Multi-Disciplinary Research
Dubai, United Arab Emirates
It is our pleasure to invite you to join the 5th American University in the Emirates International Research Conference (AUEIRC). The conference will be a hybrid event taking place via Zoom and at the American University in the Emirates campus in Dubai, UAE.
The conference seeks to provide a platform for researchers to present and discuss recent developments, trends, and challenges accenting their respected disciplinary fields.
Research topics navigate disciplines including:
Humanities (Psychology, Philosophy, History, Arts and Design, Literature, Education),
Social Sciences (Political Science, Economics, Law, and Media),
Business Administration (Big Data, FinTech, Digitalization, Data Analysis, and Data Science)
Applied Information Technology (Machine Learning, Internet of Things, and Artificial Intelligence).
The main objectives of the AUEIRC are to:
Stimulate the exchange of ideas among researchers of different research orientations
Promote multi-disciplinary research and new approaches answering particular research questions;
Stimulate creative dialogue and cultural awareness among scholars, students, and researchers;
Facilitate the evaluation of different research methodologies pertaining to different research questions;
Navigating multi-disciplinary viewpoints that may contribute to breaking new grounds in academic research;
Provide greater understanding of the important role that higher education plays in the development of nations and in shaping active and responsible citizens
The American University in the Emirates is committed to research and the need to increase high-quality intellectual and scientific production. To encourage academic debate across fields, the conference will be structured along 12 sessions divided along thematic lines thereby building up an international corpus of theoretical and empirical knowledge – pluralistic disciplinary approaches and methodologies.
We look forward to your contributions!
29–31 May 2023 | Dubai, United Arab Emirates | HYBRID
Register now for free!

Interested in contributing to the topics? You can find the instructions for authors and submission information by clicking here.

Computers announces selected third-party conferences. In case you would like to announce your own event on the Computers website, please fill out the following form to apply for the announcement of a conference or other academic event (seminar, workshop).
Upcoming Partner Conferences (1)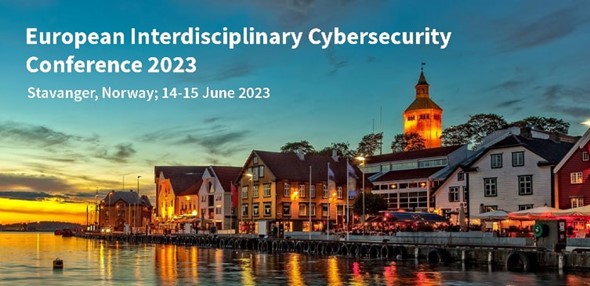 14–15 June 2023
EICC 2023: European Interdisciplinary Cybersecurity Conference
Stavanger, Norway
EICC 2023 offers a platform for academics and practitioners in Europe to exchange information on cybersecurity. EICC was, until 2019, known as the Central European Cybersecurity Conference (CECC), but it has been rebranded to underscore the interdisciplinarity of the conference and broaden its reach. EICC 2023 encourages dialogue between computer scientists and researchers in all other fields related to cybersecurity, such as behavioral sciences, sociology, criminology, investigations, and law. Interdisciplinary contributions are especially welcome.
Special session submission: 1 Mar 2023.
Poster submission: 5 Mar 2023.
Special session papers are limited to six pages. Posters are limited to two pages (including references).
EICC 2023 is planned as an in-person conference.
EICC 2023 proceedings will be published by ACM in ICPS (indexed by dblp, Scopus, Web of Science, and ACM DL).
Topics for this conference include, but are not limited to:
Adversarial machine learning.
Big data and cybersecurity.
Business continuity and disaster recovery.
Child safety in the cyberspace.
Cloud security.
Critical infrastructure security.
Cyber forensics.
Cyber insurance.
Cyber warfare.
Cyber-physical systems security.
Cybersecurity and cyber resilience.
Digital currency, blockchains, and cybercrime.
Digital privacy.
Embedded systems security.
Healthcare information security.
Information security governance.
Internet of things security.
Law, investigation, internet jurisdiction, and ethics.
Network security.
Security management.
Software development security.
Surveillance, interception, blocking, and sovereignty.
Trust management.
Special sessions: