Effect of the Time of Salivary Contamination during Light Curing on Degree of Conversion and Microhardness of a Restorative Composite Resin
1
Oral & Maxillofacial Diseases Research Center, Mashhad University of Medical Sciences, P.O. Box 9177948959, Mashhad, Iran
2
Dental Research Center, Mashhad University of Medical Sciences, P.O. Box 9177948959, Mashhad, Iran
3
School of Dentistry, Mashhad University of Medical Sciences, P.O. Box 9177948959, Mashhad, Iran
*
Author to whom correspondence should be addressed.
Received: 14 July 2018 / Revised: 16 August 2018 / Accepted: 18 August 2018 / Published: 22 August 2018
Abstract
Saliva contamination is a major clinical problem in restorative procedures. The purpose of this study was to evaluate the effect of the time of salivary contamination during light curing on the degree of conversion and the microhardness of a restorative composite resin. Eight groups of 10 samples for measuring the microhardness and eight groups of 5 samples for evaluating the degree of conversion were prepared. The samples of each group were contaminated with human saliva at a certain time. The first group (T0) was contaminated before light curing. The specimens in groups T2–T30 were contaminated at 2, 5, 10, 15, 20 and 30 s after the start of light curing, respectively. The samples of group T40 were contaminated after light curing. The degree of conversion and the microhardness of the specimens were measured by Fourier transform infrared (FTIR) spectroscopy and Vickers hardness testing techniques, respectively. The results of this study revealed that there were no significant differences between the groups in terms of the degree of conversion of the composite resin. Consistent with the findings for the degree of conversion, significant differences in the microhardness between the groups were not found. In conclusion, from a clinical point of view, the results of our study showed that the time of salivary contamination (before, during or after light curing of composite resin) has no significant effect on the polymerization (degree of conversion) and one of the important mechanical properties of dental composite resins (microhardness).
View Full-Text
►

▼

Figures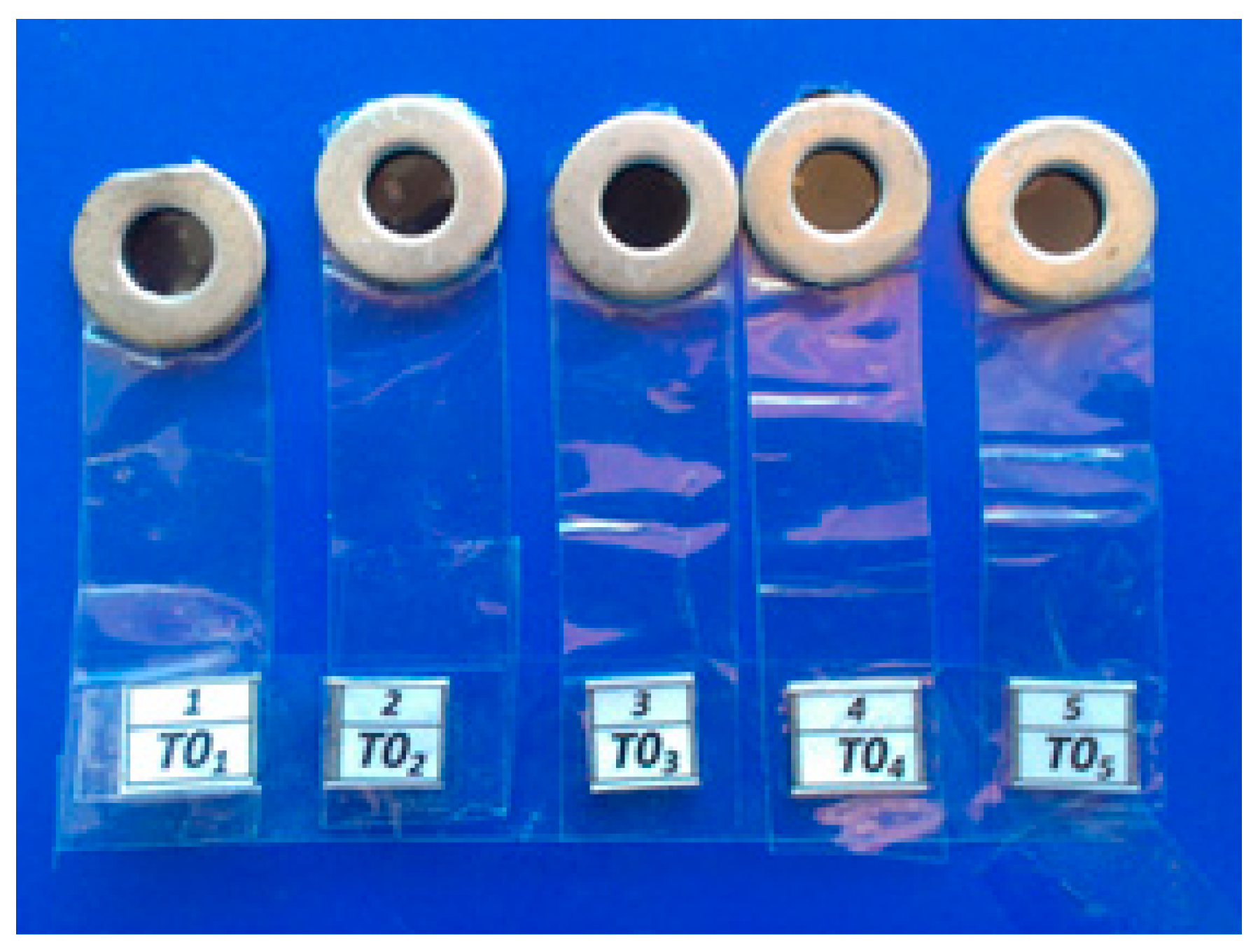 Figure 1
This is an open access article distributed under the
Creative Commons Attribution License
which permits unrestricted use, distribution, and reproduction in any medium, provided the original work is properly cited (CC BY 4.0).

Share & Cite This Article
MDPI and ACS Style
Sahebalam, R.; Boruziniat, A.; Mohammadzadeh, F.; Rangrazi, A. Effect of the Time of Salivary Contamination during Light Curing on Degree of Conversion and Microhardness of a Restorative Composite Resin. Biomimetics 2018, 3, 23.
Note that from the first issue of 2016, MDPI journals use article numbers instead of page numbers. See further details here.
Comments
[Return to top]