Open Access This article is
freely available
re-usable
Article
Novel Method for the Identification of the Variety of Grape Using Their Capability to Form Gold Nanoparticles
1
GroupUVaSens Department Inorganic Chemistry, Engineers School, Universidad de Valladolid, 47011 Valladolid, Spain
2
Materials Science Group, Engineers School, Universidad de Valladolid, 47011 Valladolid, Spain
*
Author to whom correspondence should be addressed.
Received: 30 December 2017 / Accepted: 19 March 2018 / Published: 23 March 2018
Abstract
:
Gold nanoparticles (AuNPs) have been obtained using musts (freshly prepared grape juices where solid peels and seeds have been removed) as the reducing and capping agent. Transmission Electron Microscope images show that the formed AuNPs are spherical and their size increases with the amount of must used. The size of the AuNPs increases with the Total Polyphenol Index (TPI) of the variety of grape. The kinetics of the reaction monitored using UV-Vis shows that the reaction rates are related to the chemical composition of the musts and specifically to the phenols that can act as reducing and capping agents during the synthesis process. Since the particular composition of each must produces AuNPs of different sizes and at different rates, color changes can be used to discriminate the variety of grape. This new technology can be used to avoid fraud.
Keywords:
gold nanoparticles; must; grapes
1. Introduction
The synthesis of gold nanoparticles is an active area of research, and a variety of techniques are currently available [
1
]. One of the most popular methods is the reduction of gold salts with an appropriate reducing agent, usually citrate. In recent years, green synthesis of gold nanoparticles (AuNPs) is gaining interest. In green synthesis, biomolecules (chitosan, polysaccharides, proteins, phenols, etc.) [
2
,
3
,
4
,
5
,
6
,
7
] and plant extracts (such as alfalfa, oats, coffee, onion, pear, banana, lemon grass extract, etc.) [
8
,
9
,
10
,
11
] are used as both the reducing agent and the stabilizer. AuNPs exhibit excellent physical, chemical and biological properties which are directly related to their size, shape and surface structure. For instance, AuNPs show a strong surface plasmon resonance (SPR) band in the visible region at ~520 nm [
12
,
13
] that is absent in bulk gold. The formation of gold nanoparticles can be detected by observing the color change of the solution. Moreover, the position, intensity and band-width of the SPR peaks rely on the nanoparticle size and shape [
14
,
15
]. Anions absorbed on the surface of nanoparticles stabilize the AuNPs avoiding aggregation. Different anions can be used to modulate the size and the color of the AuNPs. Size and shape dependent electrochemical and optical properties can be used for a wide range of applications, including chemical sensors for the assessment of the antioxidant capacity of foods [
16
,
17
,
18
,
19
,
20
,
21
,
22
]. According to these previous experiments, the optical properties of gold nanoparticles could be used to develop novel tools for the characterization of foods based on their antioxidant characteristics. Musts are extremely complex mixtures formed by more than 300 components including among many others ions, sugars, organic acids and a variety of antioxidants. Phenols are one of the most important classes of antioxidants. The synthesis of gold nanoparticles with phytochemicals (mainly phenols) present in grape seeds and peels has been described [
23
]. Since different varieties of grapes contain different concentrations of polyphenols and capping agents, one could expect that the type of grape strongly affects the shape and size of the NPs. On this basis, the shape or size on AuNPs could be used by official agencies to detect frauds relative to the use of grapes of a different variety than the stated in the label.
The objective of this work was to evaluate the possibility of discriminating musts produced from grapes of different varieties by means of their capability to obtain AuNPs and to analyze the effect of the grape variety in the size and shape of the nanoparticles. For this purpose, musts obtained from eight different varieties of grapes—Cabernet Sauvignon (C), Garnacha (G), Juan García (JG), Mencía Regadio (MR), Mencía Secano (MS), Prieto Picudo (PP), Rufete (R), Tempranillo (T)—were used as reducing and capping agents. The effect of the total polyphenolic content was discussed.
2. Materials and Methods
Chloroauric acid (HAuCl
4
∙3H
2
O) was purchased from Sigma-Aldrich (St. Louis, MO, USA) and was used as received without any further purification. The deionized water used in preparation was obtained from Millipore Direct Q TM (resistivity of 18.2 MΩ). Red grapes of eight different Spanish varieties were used to obtain musts. The varieties included in the study were: Cabernet Sauvignon (C), Garnacha (G), Juan García (JG), Mencía Regadío (MR), Mencía Secano (MS), Prieto Picudo (PP), Rufete (R) and Tempranillo (T). They were provided by the oenological station Castilla Leon and several wineries. Musts were prepared following a method developed by the Instituto Tecnologico y Agrario de Castilla y León (ITACyl) (Valladolid, Spain). 100 berries of the given variety of grape were introduced in a plastic bag and crushed for 1 min. Then, peels and seeds were separated by centrifugation (10 min at 5000 rpm). Total Polyphenol Index (TPI) was measured using international standard methods by measuring the Absorbance at 280 nm [
24
]. These results are collected in
Table 1
along with other parameters of interest.
AuNPs were obtained using musts as the reducing and the capping agent by mixing a certain volume of the corresponding must with a certain volume of the chloroauric 0.01 M. The proportions used are shown in
Table 2
. In this manner, 9 samples of each grape variety were prepared by varying the gold/must between 9:1 and 1:9, while keeping all other concentrations constant. All experiments were carried out at ambient temperature and atmospheric pressure.
UV-Vis Spectra of AuNPs by bio-reduction of chloroauric acid in aqueous solution was recorded in a Shimadzu spectrophotometer (mod UV 2603) (Kyoto, Japan) operated at a resolution of 1 nm in absorption mode. UV-Vis spectra were acquired between 400 and 700 nm. Water was used as the reference and the blank for baseline subtraction. The bioreduction (formation of nanoparticles) of HAuCl4 in the aqueous solution was monitored following the plasmon resonance absorption band of the reaction mixture for 5 h.
In order to investigate the effect of the gold to must ratio on the particle size, Transmission Electron Microscope (TEM) images were recorded on a high-resolution electron microscope (HRTEM: JEOL JEM 2200) (Tokyo, Japan) operating at an accelerating voltage of 200 kV. Sample images were processed using Image J image processing software (public software). The samples were prepared by drop casting the AuNPs solution on a carbon-coated copper TEM grid. Principal Component Analysis (PCA) was carried out using the software Matlab v5.3. (The Mathworks Inc., Natick, MA, USA).
3. Results
In addition, the size and shape of the obtained nanoparticles changed with the type of must.
In all grapes studied, the absorbance increased progressively with time, confirming the formation of AuNPs. Then, a plateau was attained. The time elapsed before the constant value was reached was ca. 300 min when using varieties with low TPI such as Cabernet-Sauvignon. The time necessary to attain the plateau was ca. 180 min for varieties, such as Mancía Secano, with intermetadiate TPI values, and 50 min when varieties, such as Tempranillo, with high TPI were used. This result confirmed the influence of the antioxidant capacity in the AuNP formation.
4. Discussion and Conclusions
Must-stabilized AuNPs of different diameters were prepared using grape juice. The influence of the proportion of grape juice and the variety of grape was analyzed. UV-Vis and TEM images show that when increasing the concentration of reactants, the particle size and the reaction rate increased simultaneously. Because musts prepared from different varieties of grape possess distinct chemical compositions, AuNPs of different sizes are obtained from different grapes. The particular reactivity shown by different variety of grapes produce AuNPs with different colors and with distinct kinetics. These observations can be used to discriminate grapes of different varieties and to analyze their phenolic content.
Acknowledgments
Financial support by MINECO and FEDER (AGL2015-67482-R) and the Junta de Castilla y León (VA011U16) is gratefully acknowledged. C.G.-H thanks for the grant of JCYL (BOCYL-D-24112015-9). S.R. would like to acknowledge EMA2 EURICA program for the scholarship granted.
Author Contributions
S.R., B.d.L. and C.G.-H. carried out the experiments. C.G.-C. interpreted the results. M.L.R.-M. interpreted the results, obtained the funds and wrote the paper.
Conflicts of Interest
Authors declare no conflicts of interest or state. The founding sponsors had no role in the design of the study; in the collection, analyses, or interpretation of data; in the writing of the manuscript, and in the decision to publish the results.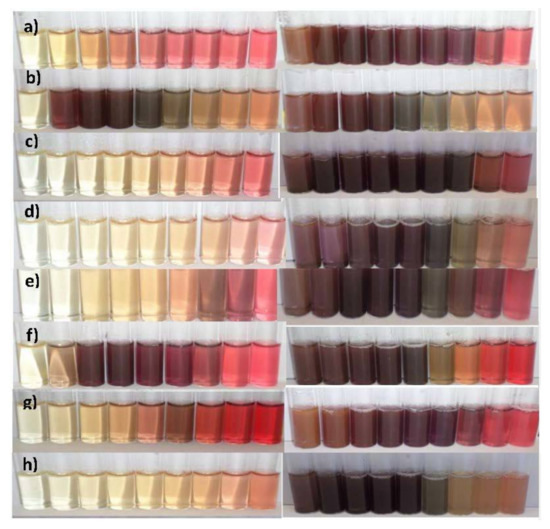 Figure 1.
Response of mixtures of Au
3+
salt and musts obtained from (
a
) Cabernet; (
b
) Garnacha; (
c
) Juan García; (
d
) Mencía Secano; (
e
) Mencía Regadío; (
f
) Prieto Picudo; (
g
) Rufete and (
h
) Tempranillo grapes.
Left column
corresponds to photographs taken 5 min after the mixture.
Right column
corresponds to photographs taken 3 h after the mixture. Ten tubes inside each picture correspond to increasing Au
3+
:must ratios as indicated in
Table 1
.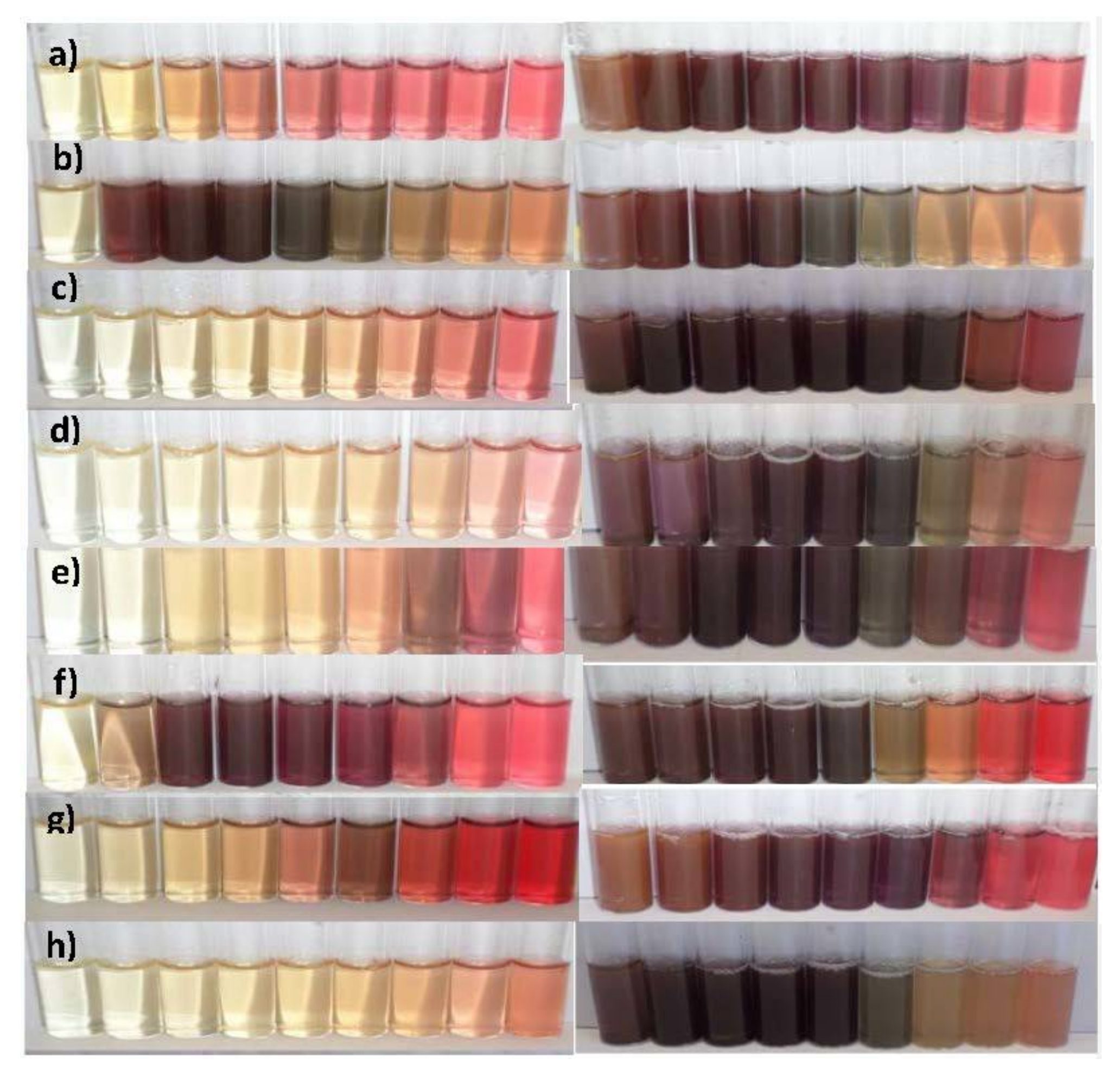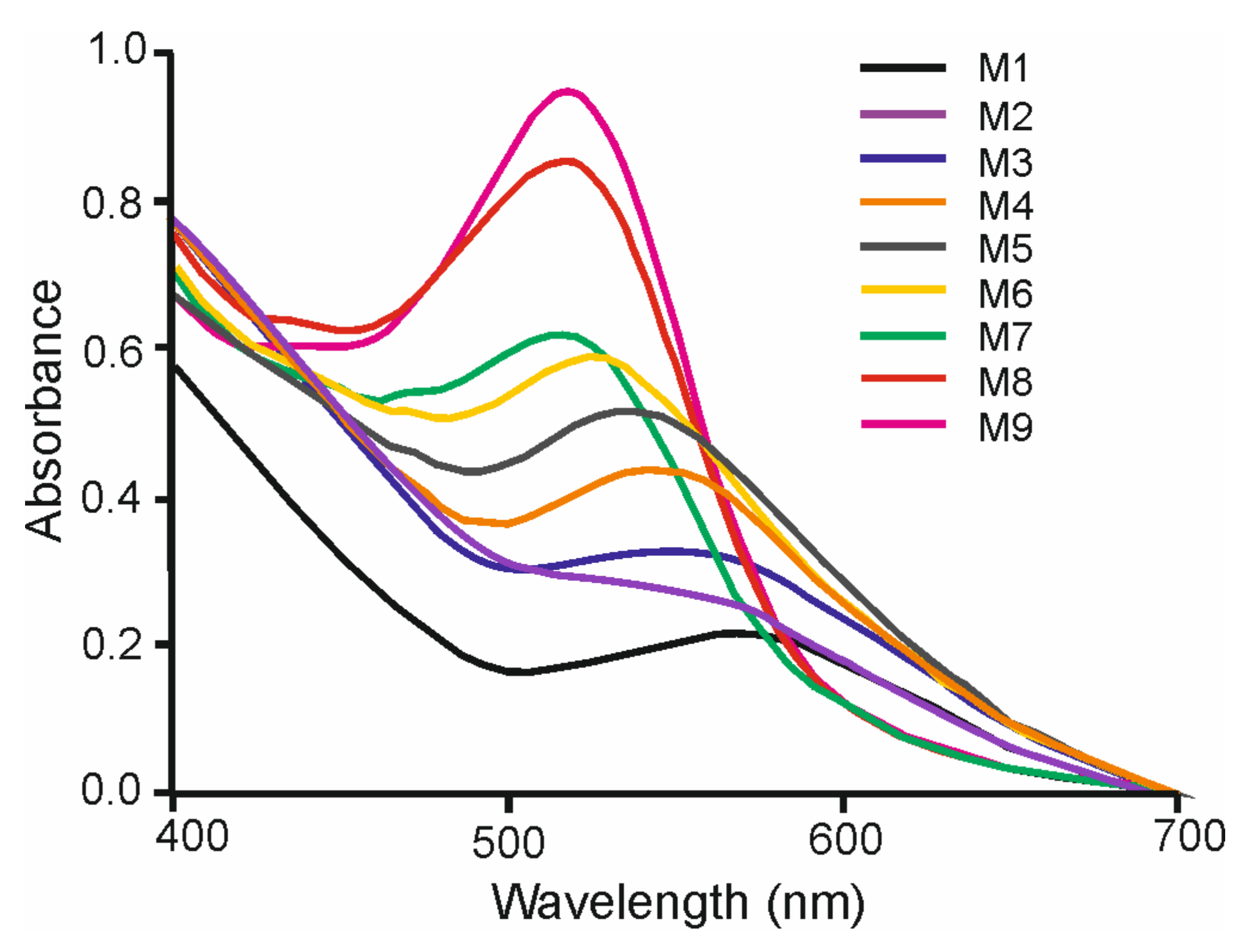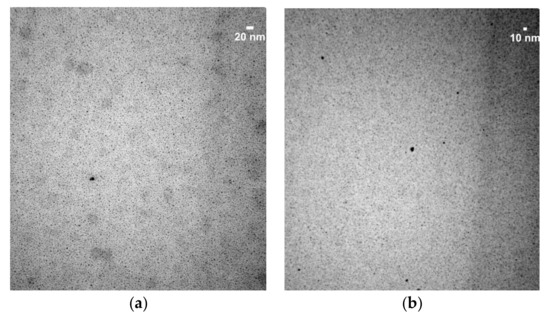 Figure 3. TEM images of the AuNPs obtained using Tempranillo must using (a) ratio M5; (b) ratio M9. Pictures taken at 2,000,000ࢤ; 80 K.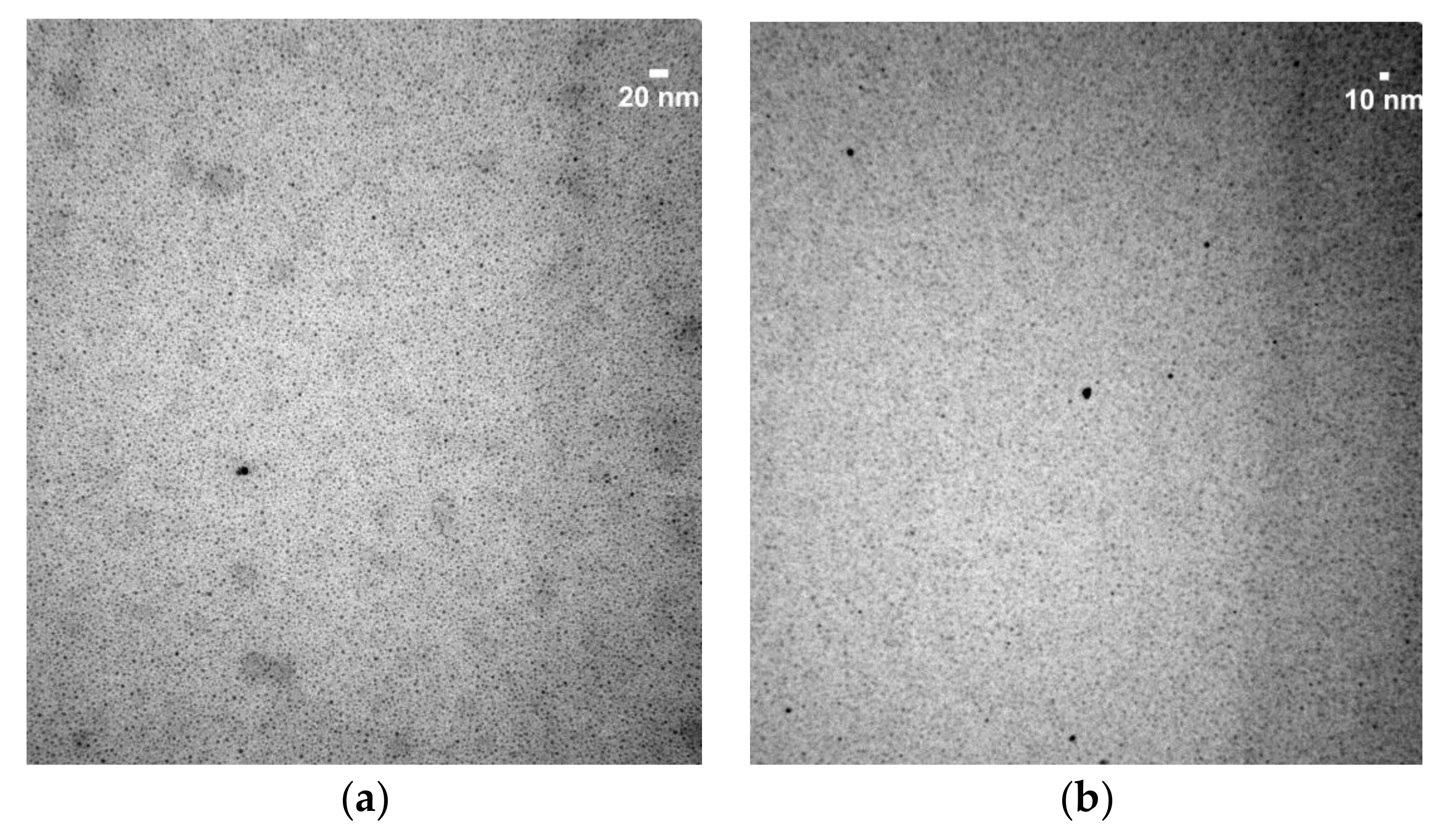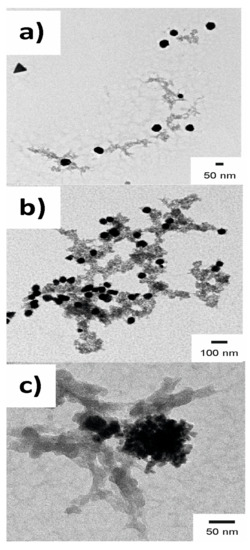 Figure 4. TEM images of the AuNps obtained using Tempranillo must using (a) M1; (b) M5 and (c) M9 ratios.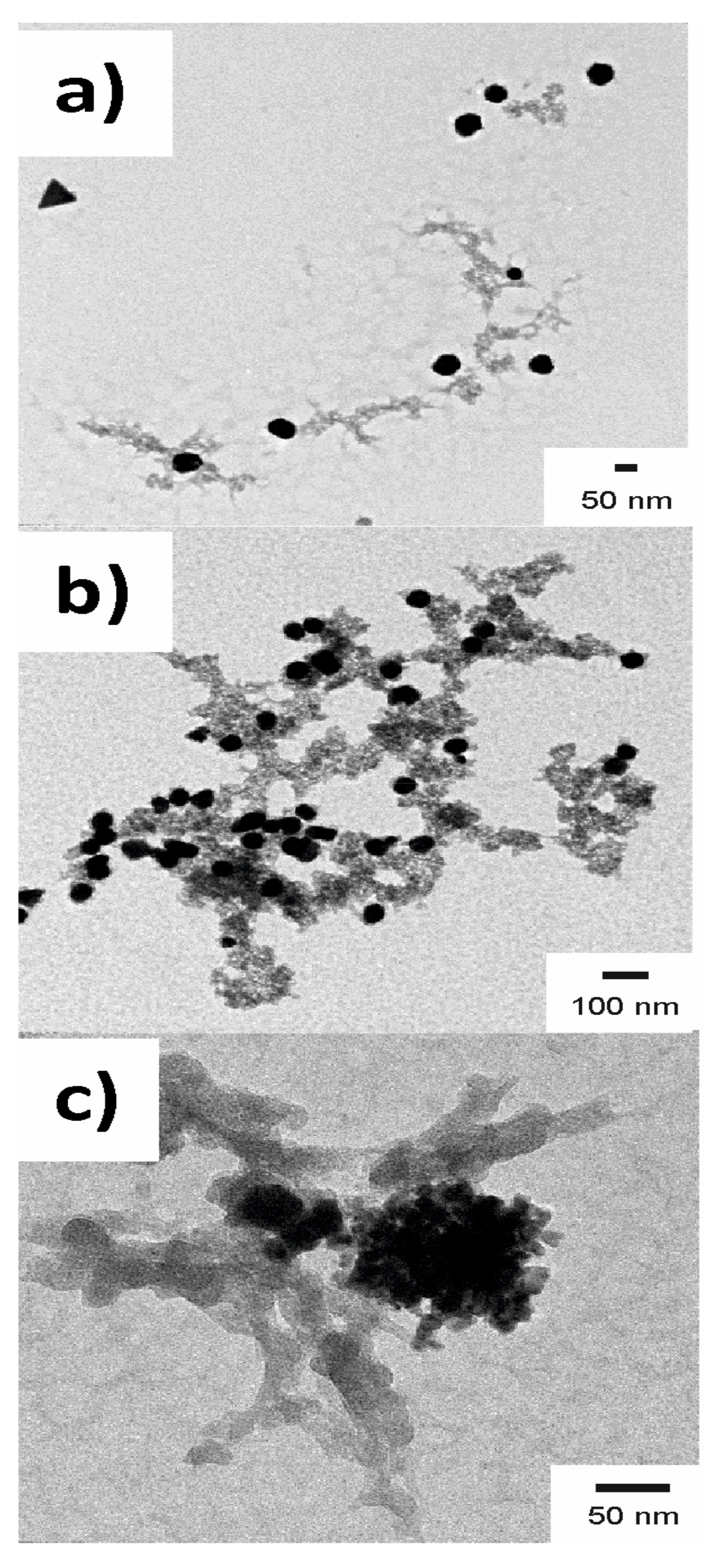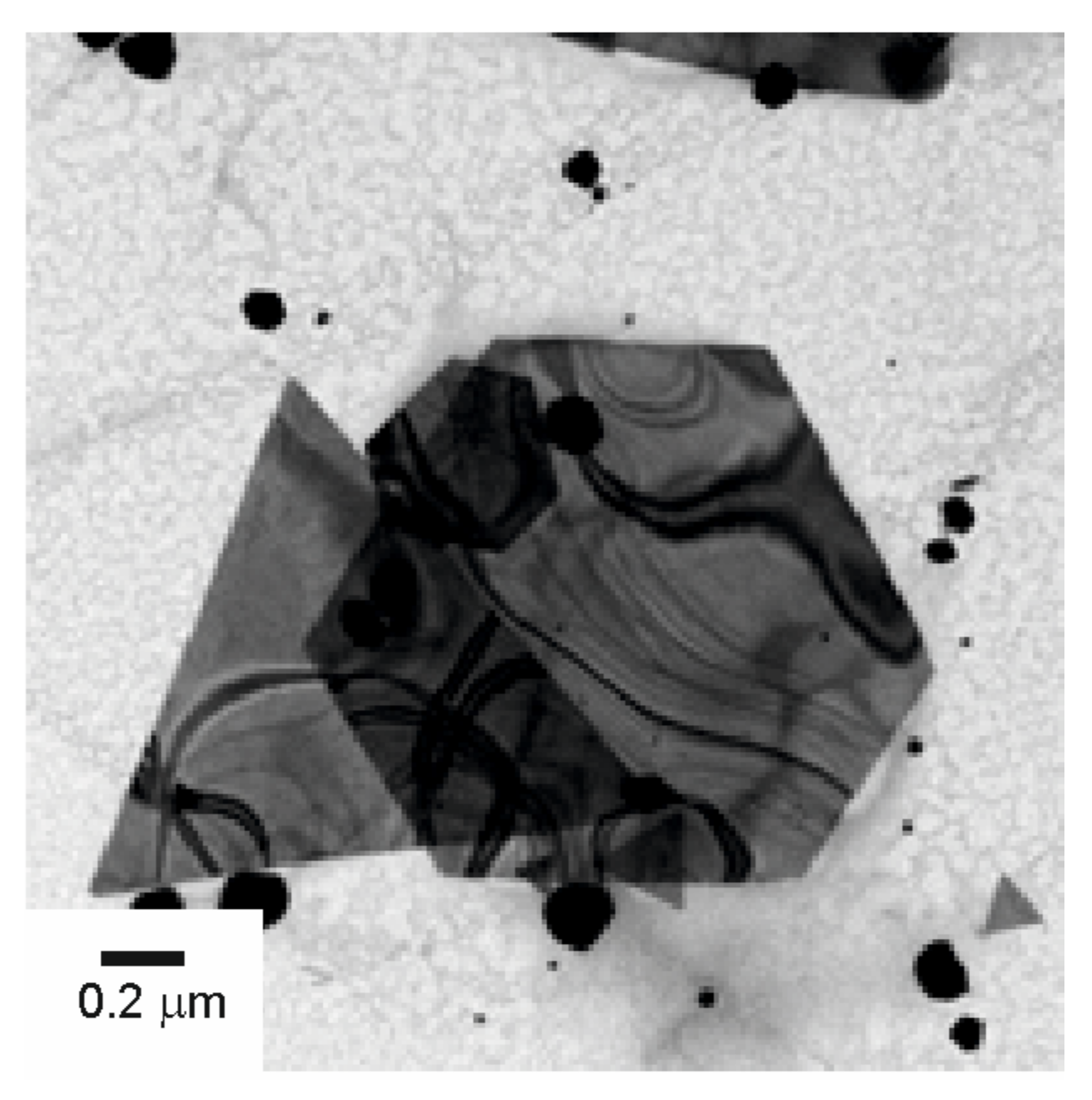 Figure 6. UV-Vis spectra of Au3+:must mixtures in M1 (left) and M9 (right) using a must with low TPI (upper specta: Cabernet-Sauvignon), a must with medium TPI (middle spectra: Mecía Secano) and a must with high TPI (lower spectra: Tempranillo).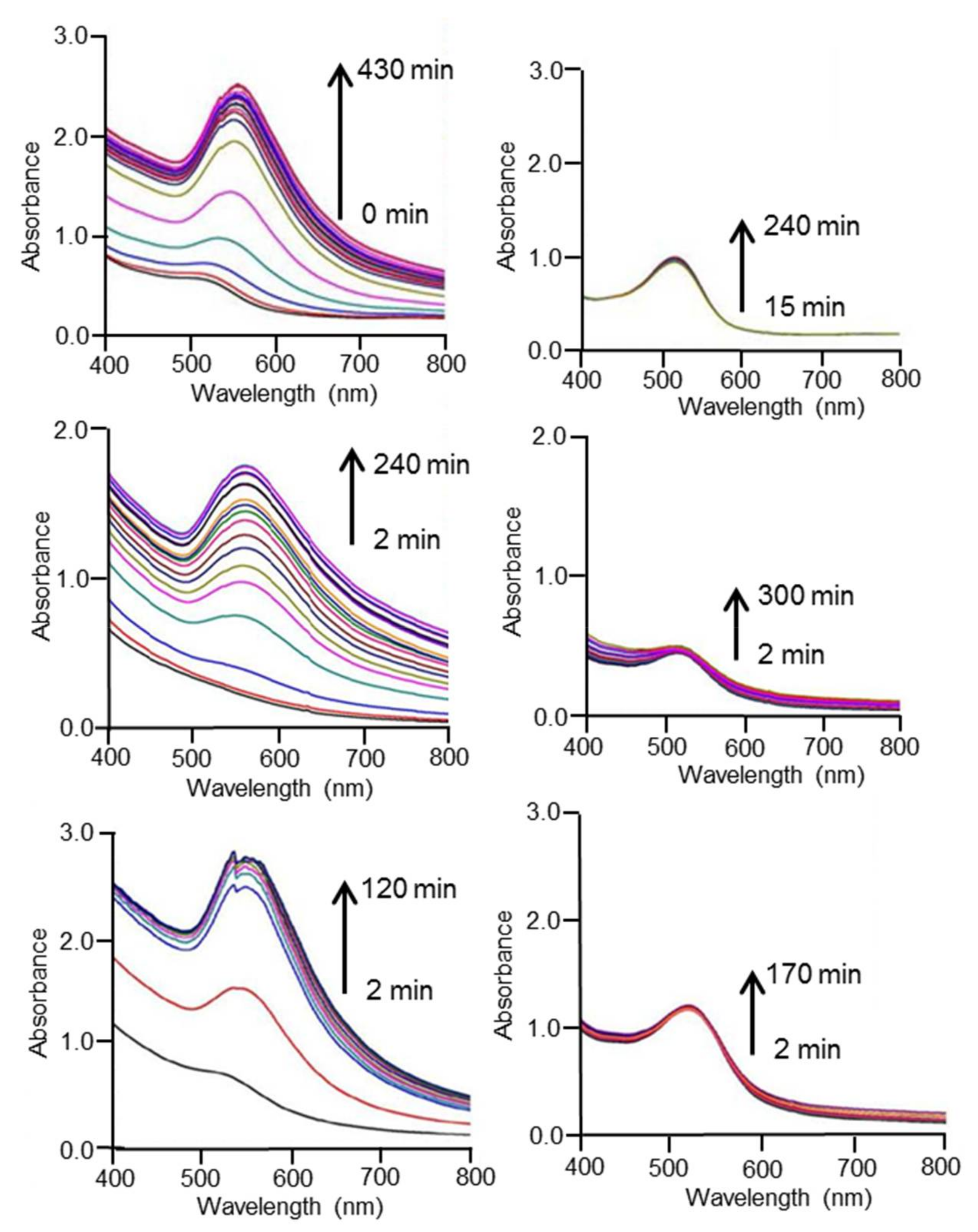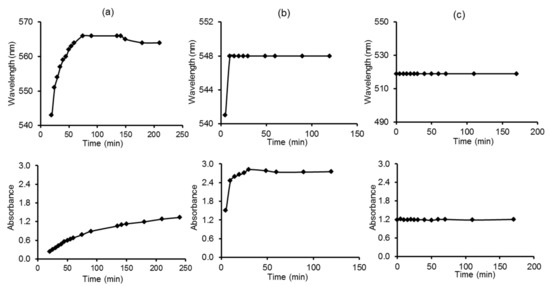 Figure 7. Variation of the wavelength and the absorbance with time during AuNPs formation using Tempranillo must (a) M1; (b) M5 (c) M9.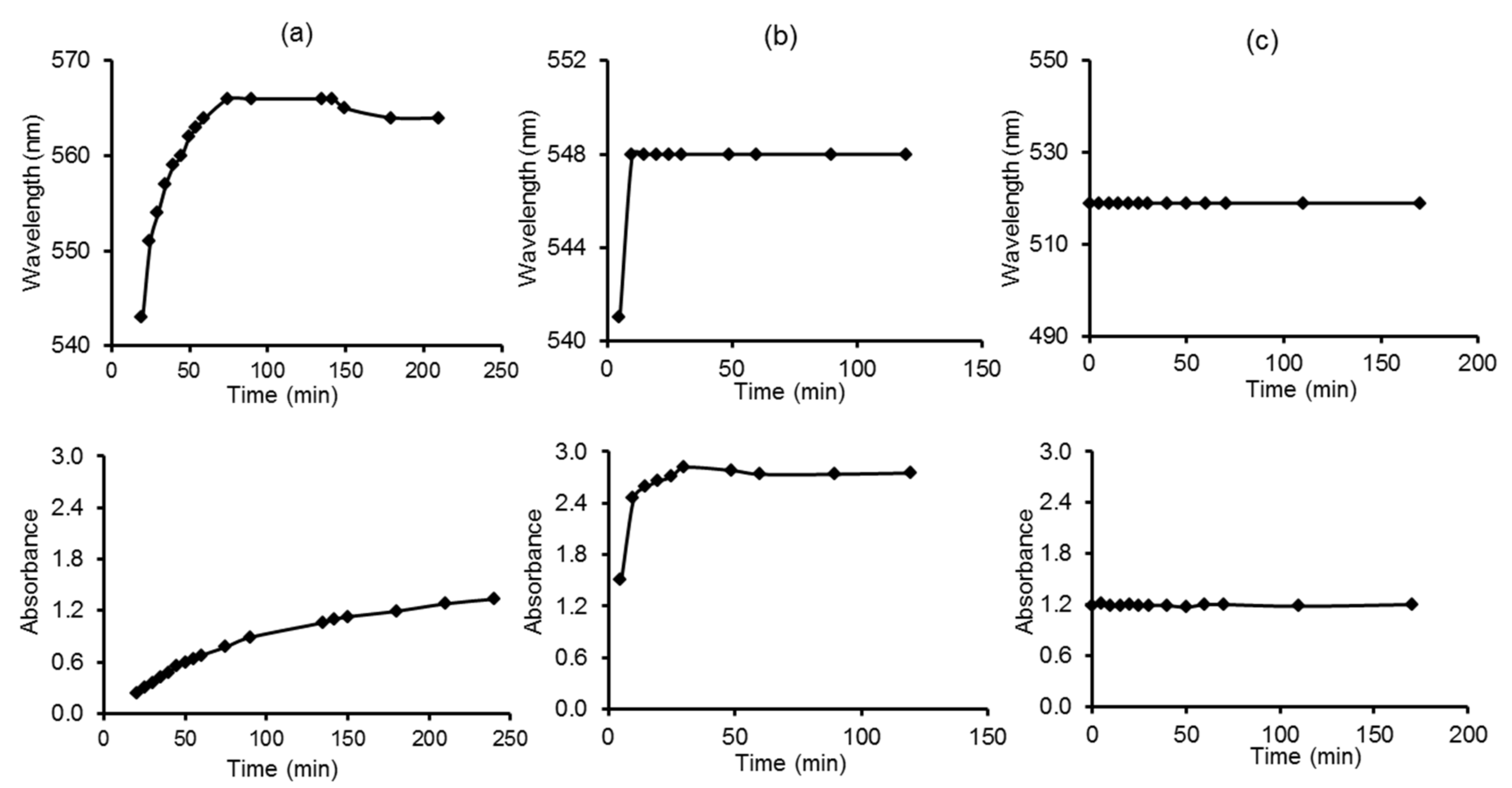 Table 1. TPIs measured by chemical methods.

| Variety of Grape | TPI | pH |
| --- | --- | --- |
| Cabernet Sauvignon | 14 | 3.17 |
| Garnacha | 17 | 3.17 |
| Juan García | 24 | 3.39 |
| Mencía Regadío | 19 | 3.96 |
| Mencía Secano | 19 | 3.93 |
| Prieto Picudo | 26 | 3.35 |
| Rufete | 27 | 3.37 |
| Tempranillo | 24 | 3.30 |

Table 2. Volumes of Au3+ and musts employed for the synthesis of AuNPs (mL). Dilutions are denoted as M1 to M9.
Table 2. Volumes of Au3+ and musts employed for the synthesis of AuNPs (mL). Dilutions are denoted as M1 to M9.

| ID | M1 | M2 | M3 | M4 | M5 | M6 | M7 | M8 | M9 |
| --- | --- | --- | --- | --- | --- | --- | --- | --- | --- |
| Au3+ | 9 | 8 | 7 | 6 | 5 | 4 | 3 | 2 | 1 |
| Must | 1 | 2 | 3 | 4 | 5 | 6 | 7 | 8 | 9 |

© 2018 by the authors. Licensee MDPI, Basel, Switzerland. This article is an open access article distributed under the terms and conditions of the Creative Commons Attribution (CC BY) license (http://creativecommons.org/licenses/by/4.0/).