Open Access This article is
freely available
re-usable
Review
Mushroom Polysaccharides: Chemistry and Antiobesity, Antidiabetes, Anticancer, and Antibiotic Properties in Cells, Rodents, and Humans
Western Regional Research Center, Agricultural Research Service, U.S. Department of Agriculture, 800 Buchanan Street, Albany, CA 94710, USA
Academic Editor: Charles Brennan
Received: 7 October 2016 / Accepted: 22 November 2016 / Published: 29 November 2016
Abstract
:
More than 2000 species of edible and/or medicinal mushrooms have been identified to date, many of which are widely consumed, stimulating much research on their health-promoting properties. These properties are associated with bioactive compounds produced by the mushrooms, including polysaccharides. Although β-glucans (homopolysaccharides) are believed to be the major bioactive polysaccharides of mushrooms, other types of mushroom polysaccharides (heteropolysaccharides) also possess biological properties. Here we survey the chemistry of such health-promoting polysaccharides and their reported antiobesity and antidiabetic properties as well as selected anticarcinogenic, antimicrobial, and antiviral effects that demonstrate their multiple health-promoting potential. The associated antioxidative, anti-inflammatory, and immunomodulating activities in fat cells, rodents, and humans are also discussed. The mechanisms of action involve the gut microbiota, meaning the polysaccharides act as prebiotics in the digestive system. Also covered here are the nutritional, functional food, clinical, and epidemiological studies designed to assess the health-promoting properties of polysaccharides, individually and as blended mixtures, against obesity, diabetes, cancer, and infectious diseases, and suggestions for further research. The collated information and suggested research needs might guide further studies needed for a better understanding of the health-promoting properties of mushroom polysaccharides and enhance their use to help prevent and treat human chronic diseases.
Keywords:
bioactivity; biomarkers; polysaccharides; mushrooms; chemistry; antibiotics; obesity; diabetes; cancer; health-promoting food additives; functional food; research needs
Acknowledgments
I am most grateful to S.-H. Nam and colleagues for excellent scientific collaboration and to Carol E. Levin for her assistance in researching the topic, for creating the figures and preparing the manuscript, and for her helpful comments.
Conflicts of Interest
The author declares no conflict of interest.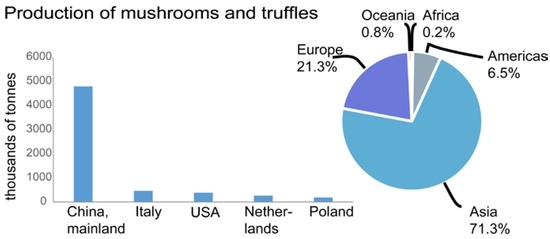 Figure 1.
Worldwide production of mushrooms and truffles, average from 2004 to 2014 [
5
].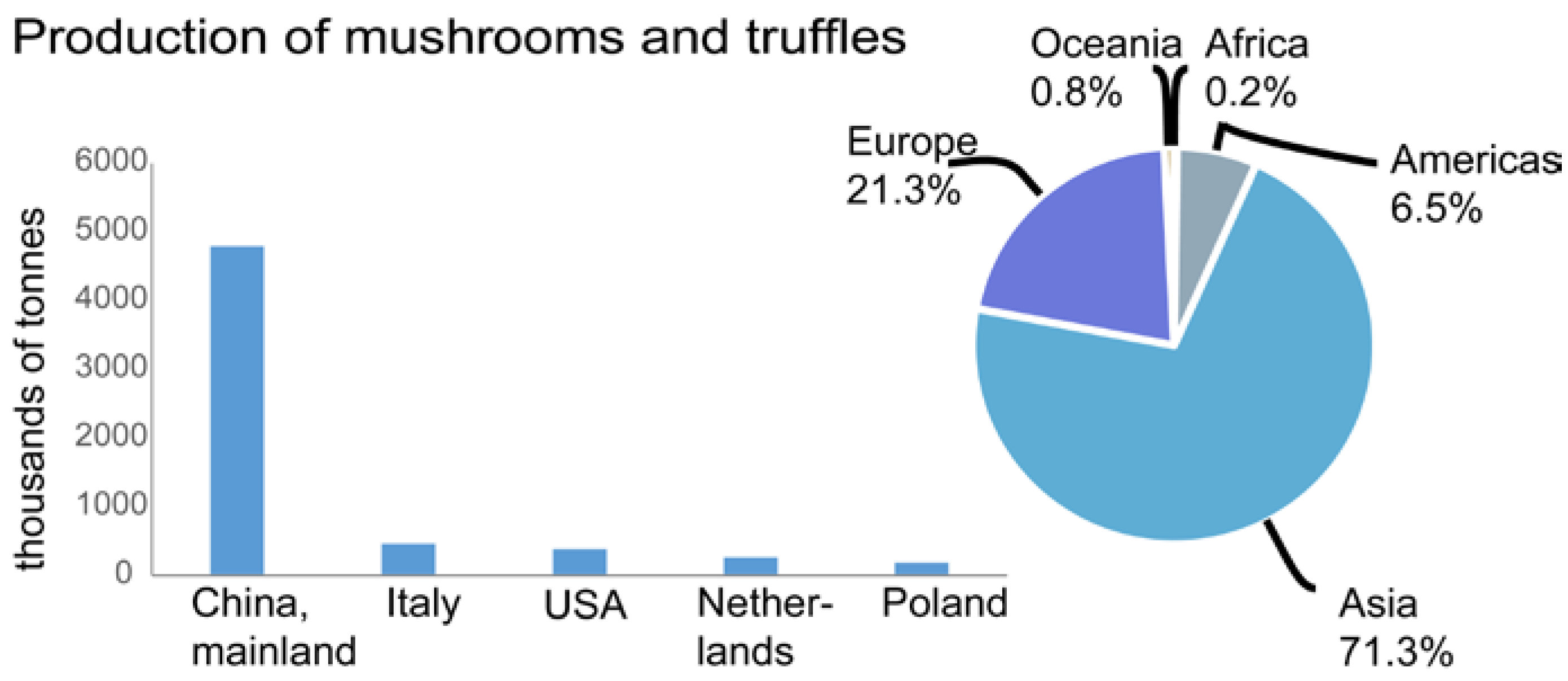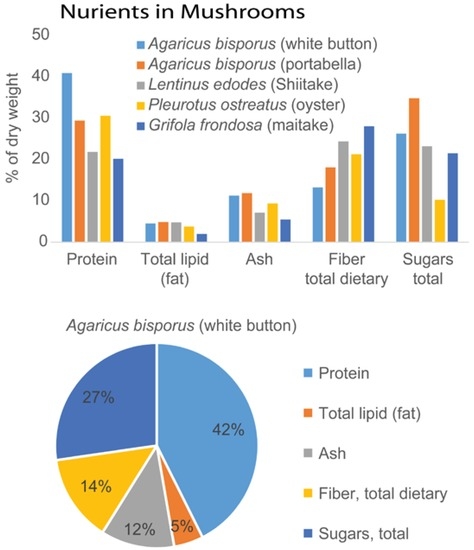 Figure 2.
Nutrient content of five select mushrooms as reported by the National Nutrient Database for Standard Reference, Release 28 [
6
].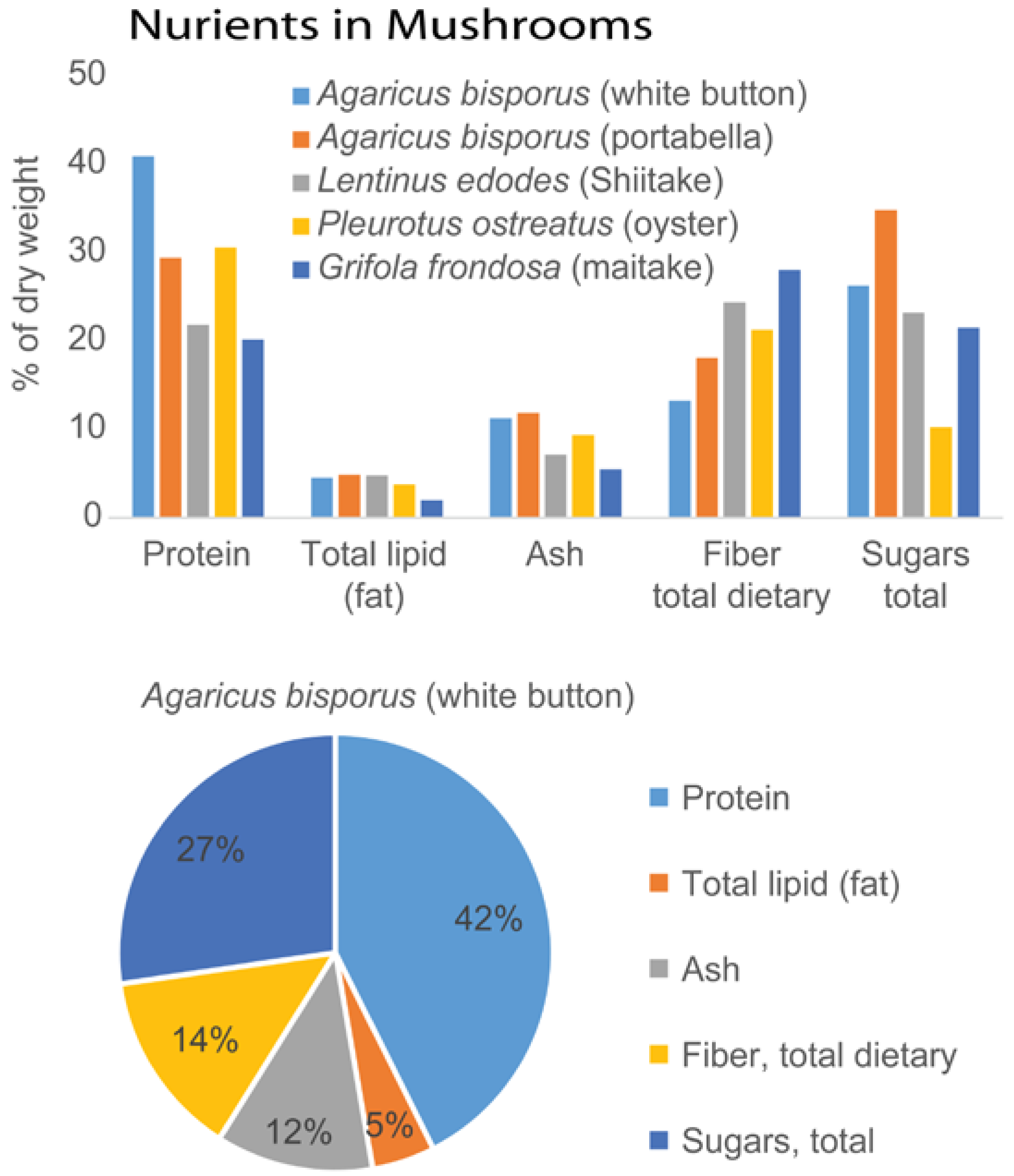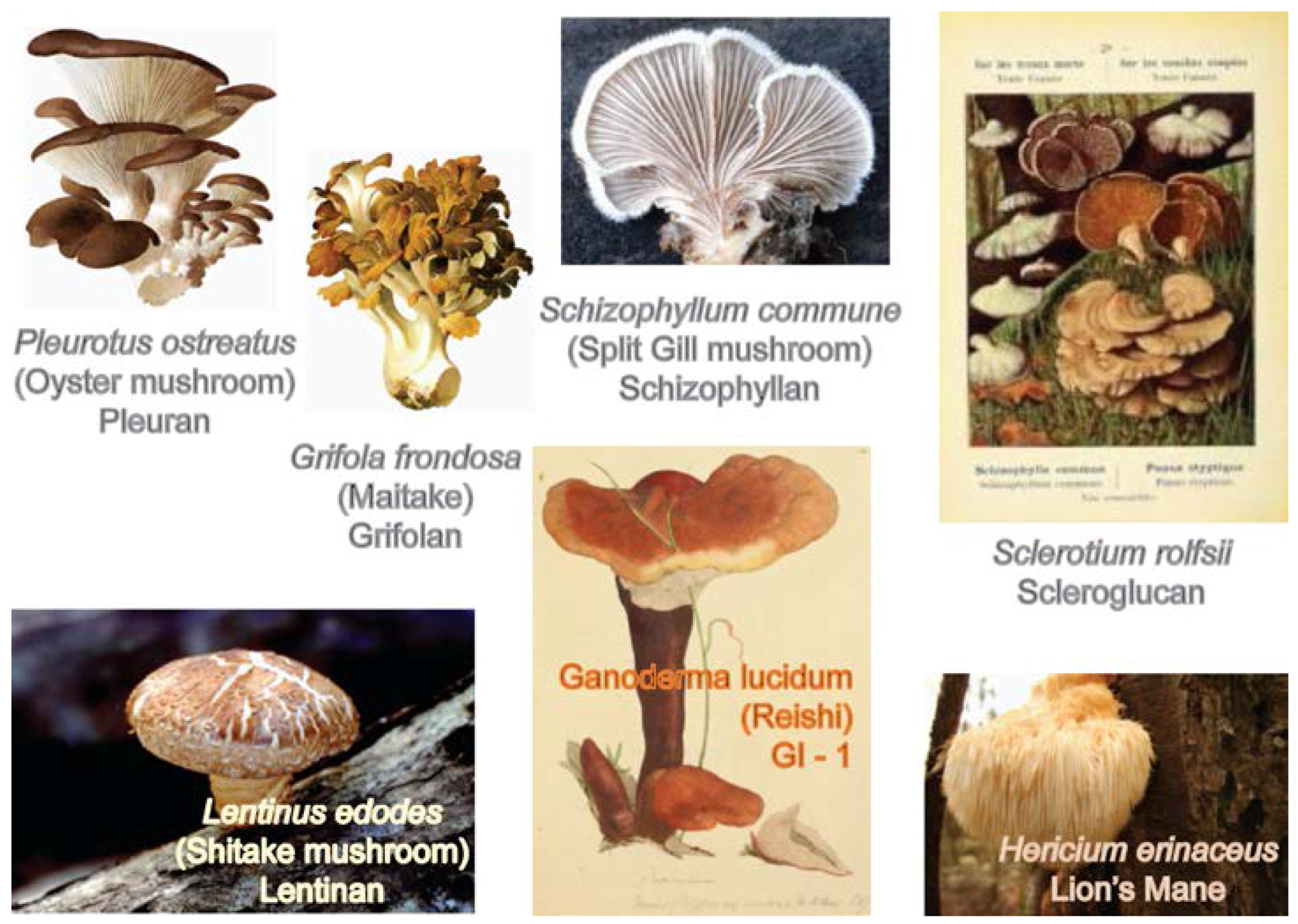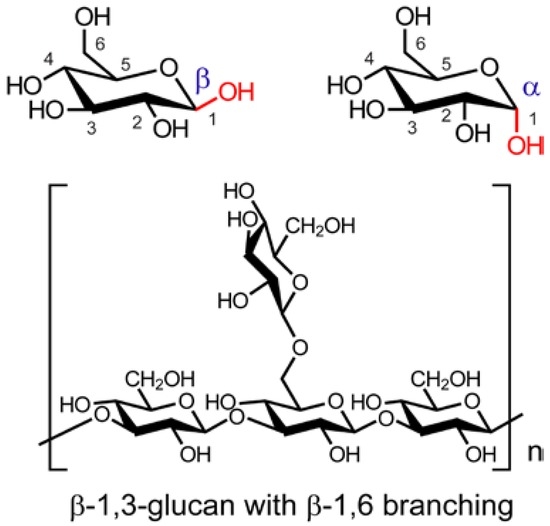 Figure 4. Basic structure of a typical mushroom polysaccharide. Variations include 1→4 linkages, α-glucan moieties, and alternate sugars.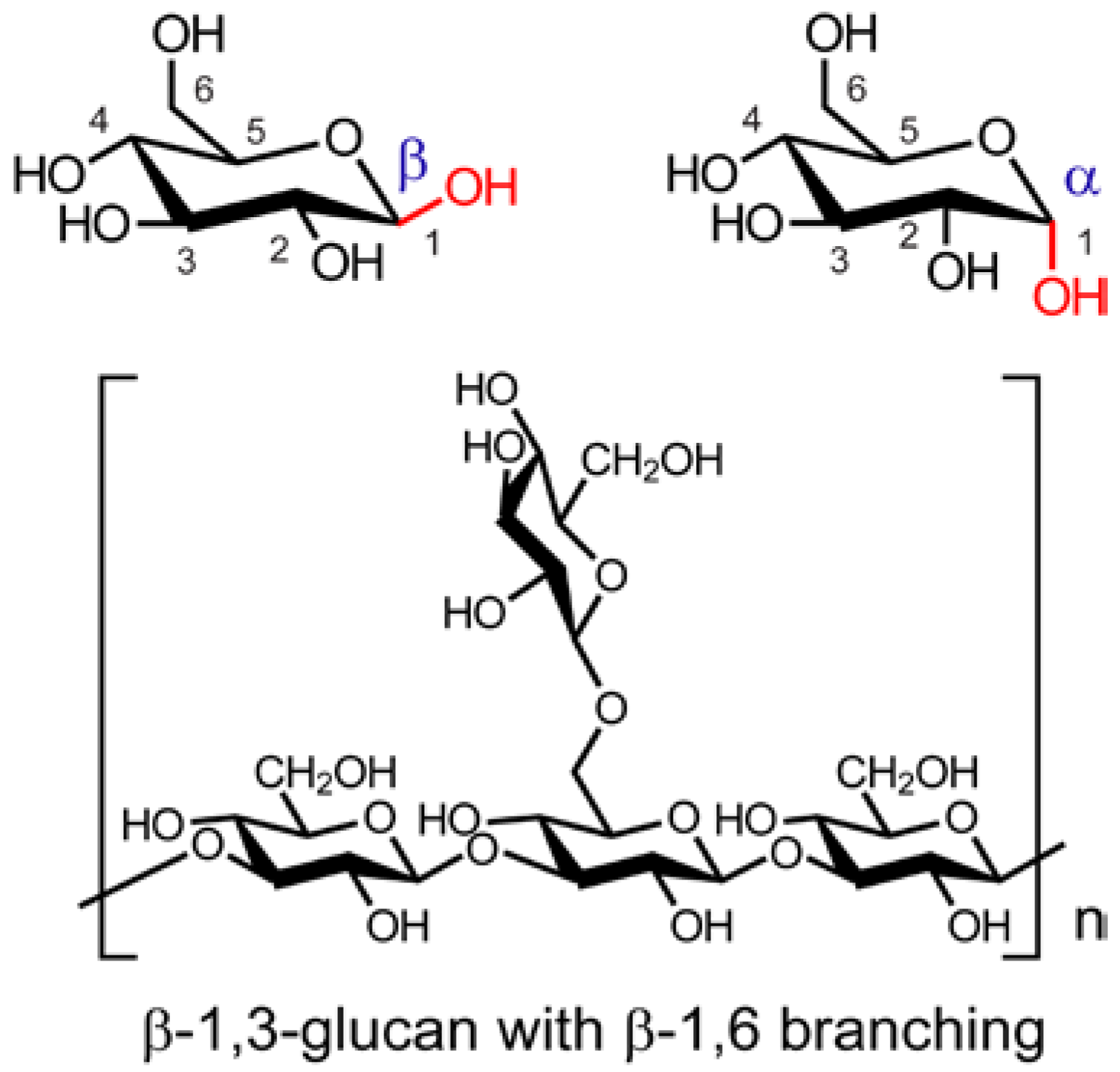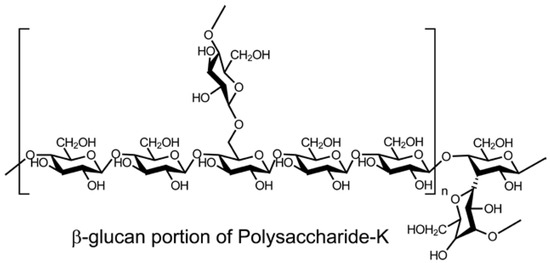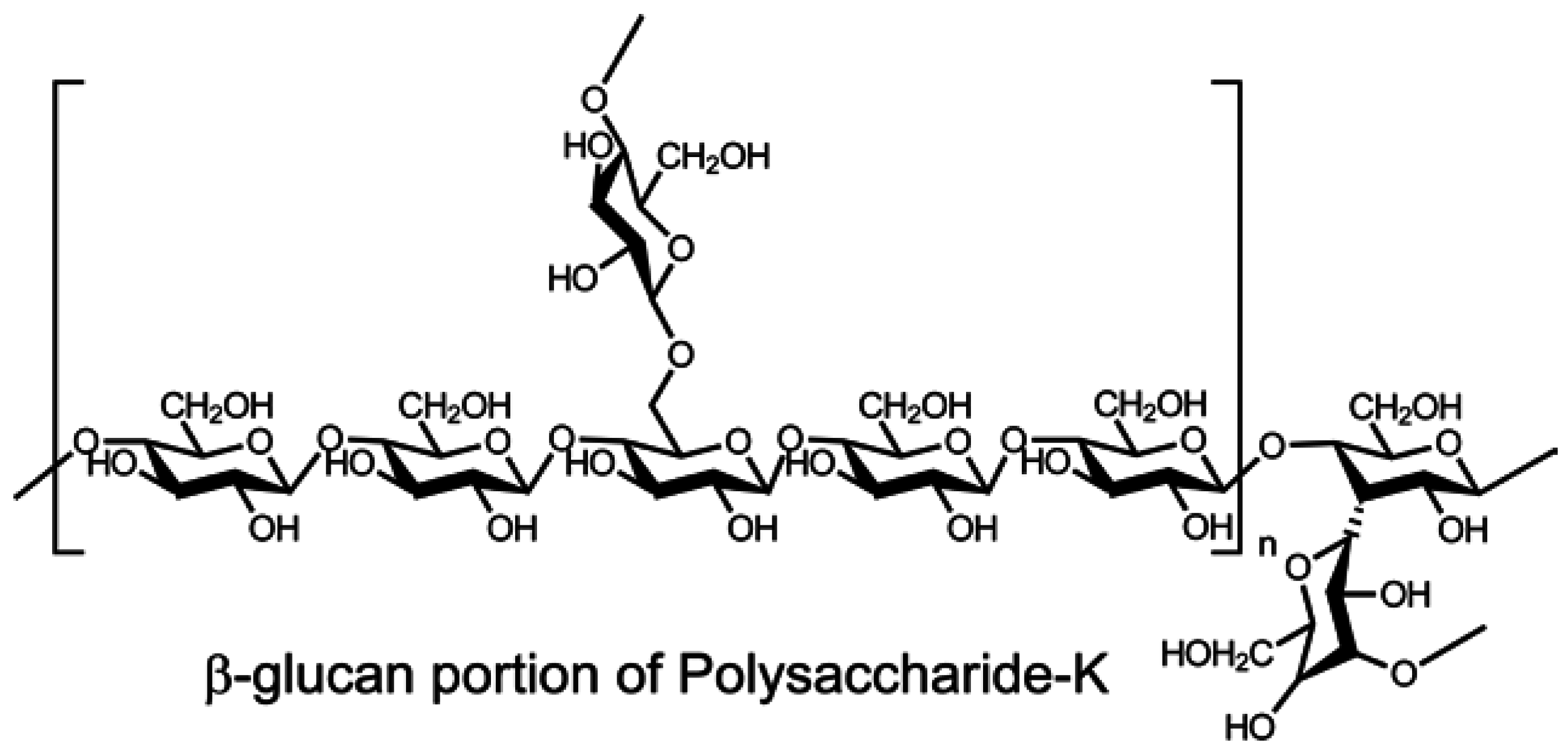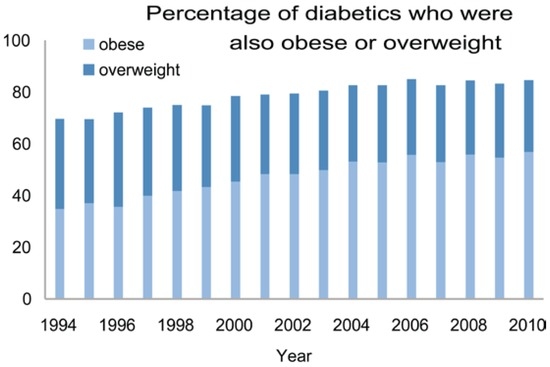 Figure 6.
Age-adjusted percentage of US adults aged 18 years or older with diagnosed diabetes who were obese or overweight. Adapted from United States Centers for Disease Control, Diabetes Public Health Resource Statistics [
16
].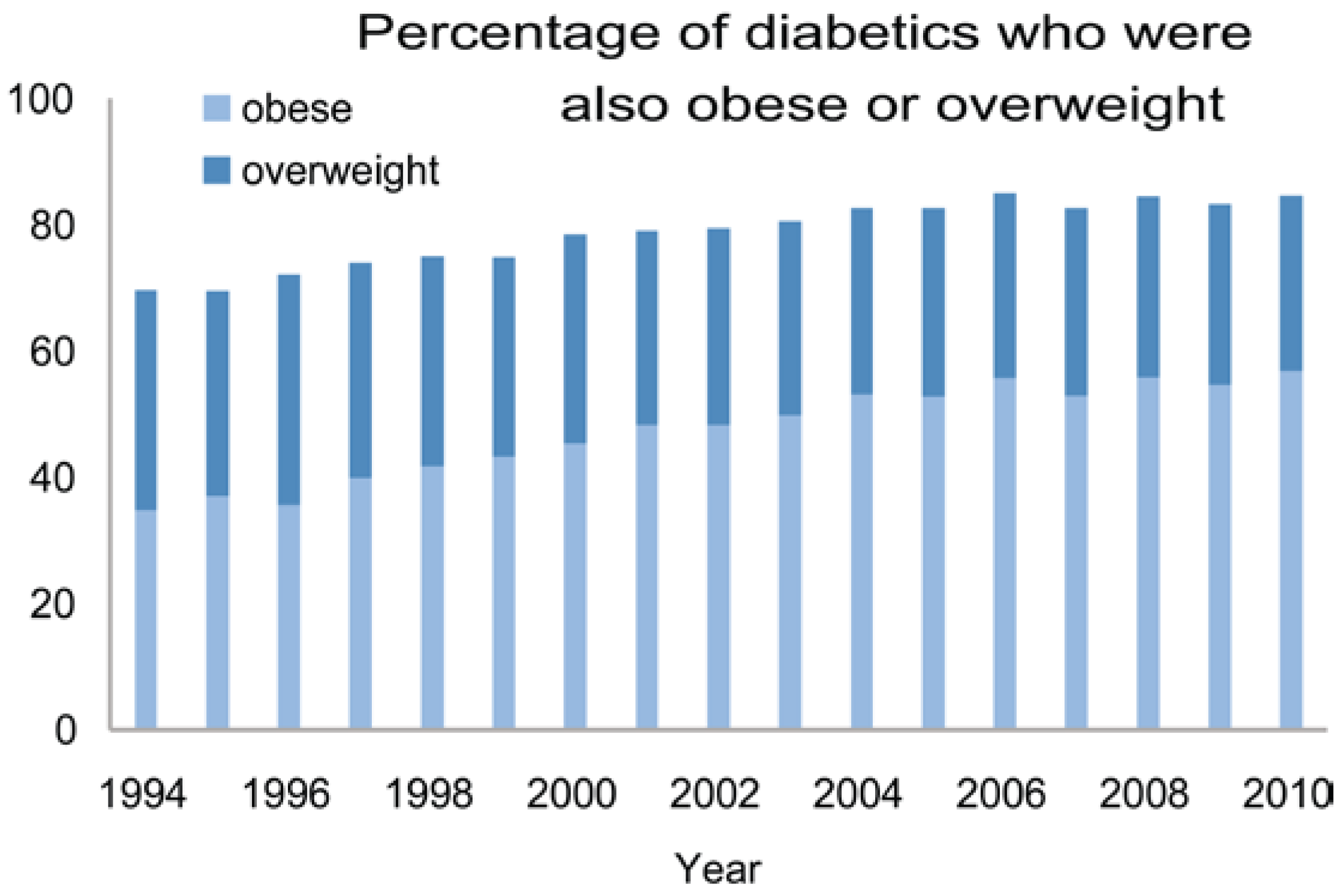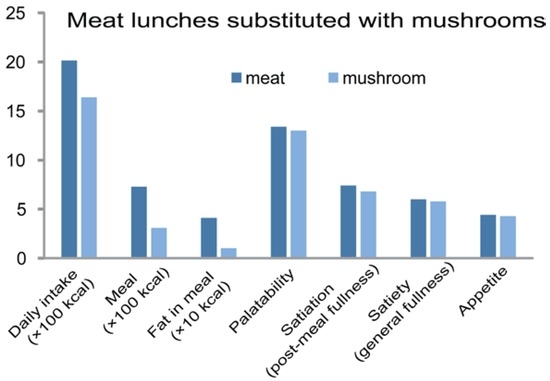 Figure 7.
A mushroom-containing reduced calorie meal served over 4 days did not negatively affect satiety. Adapted from Cheskin, et al. [
144
].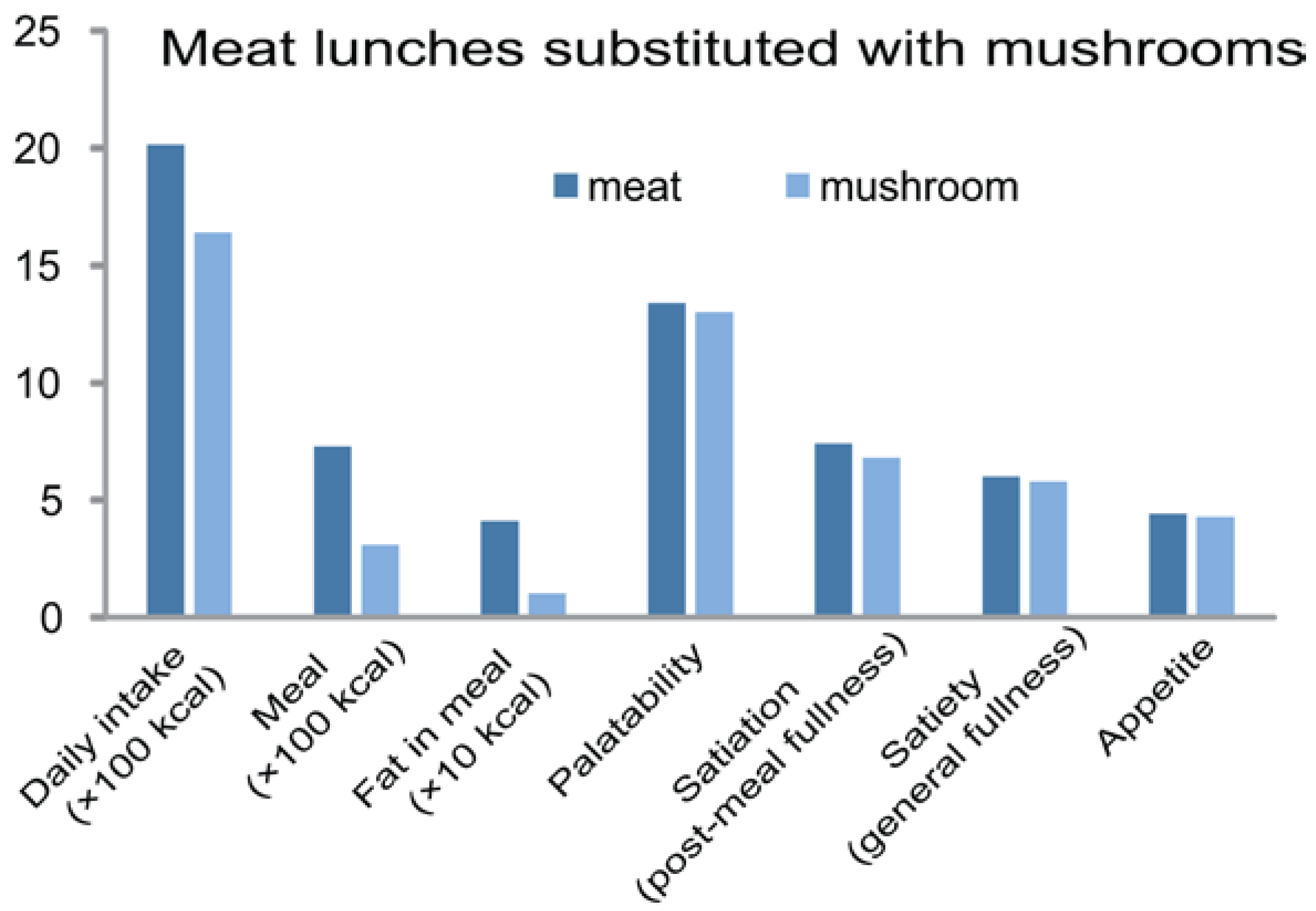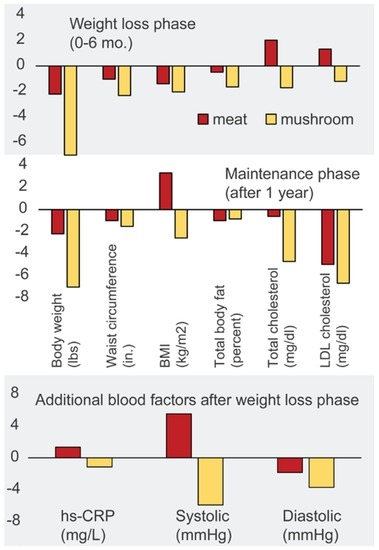 Figure 8.
Weight loss diet substituting white button mushrooms for beef with no change in caloric content. Based on data from Poddar, et al. [
11
].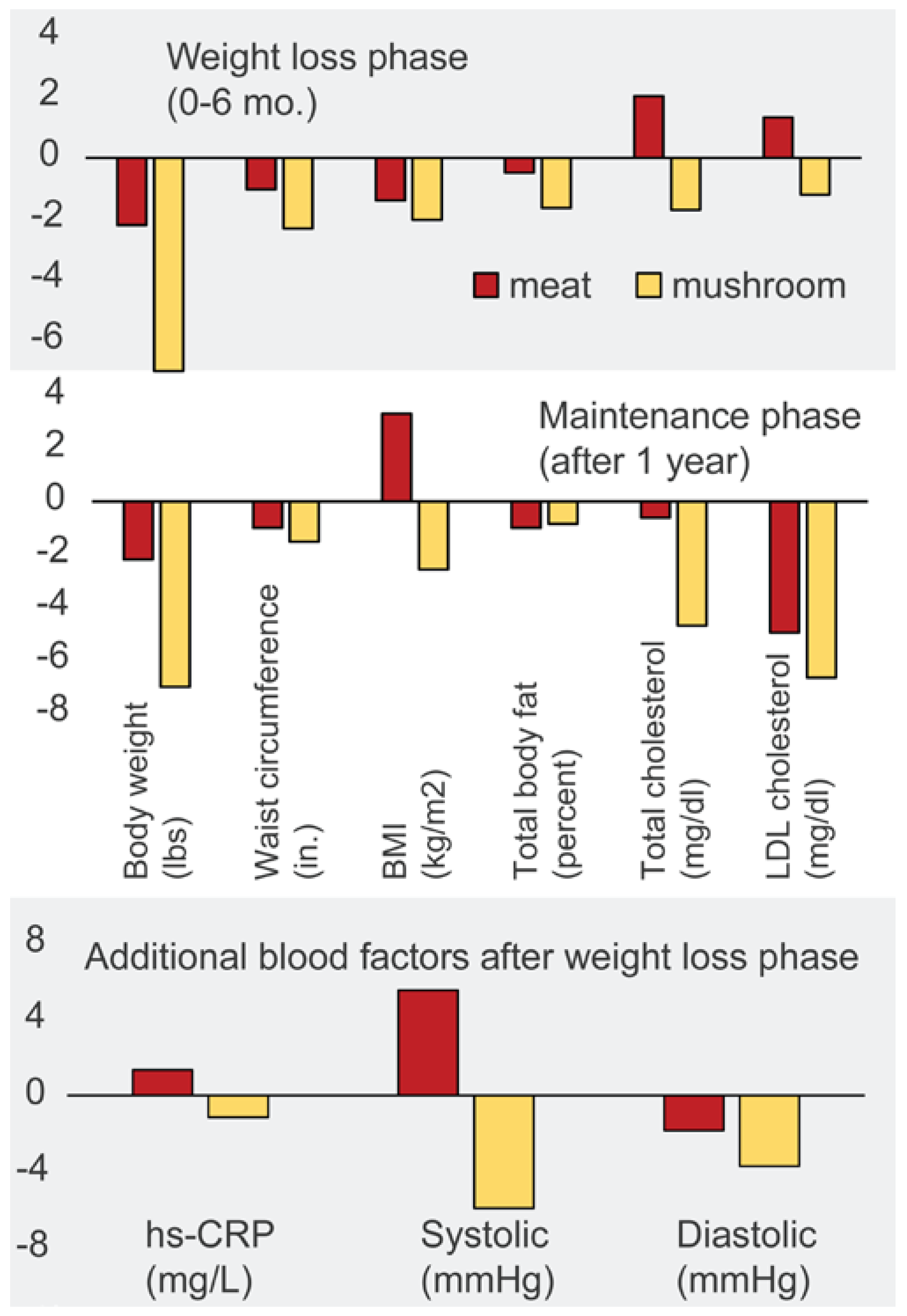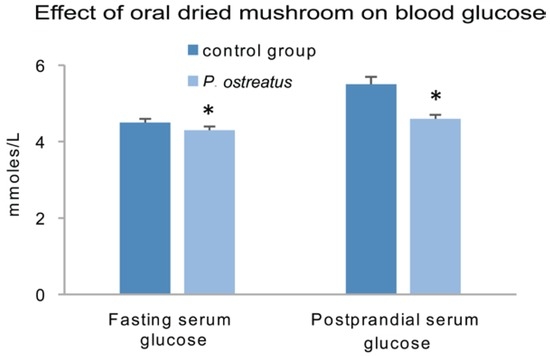 Figure 9.
Orally administered dried and powdered Oyster mushrooms (50 mg/kg BW/day) for 2 weeks improved glucose control in type-2 diabetic humans. Adapted from Jayasuriya, et al. [
167
].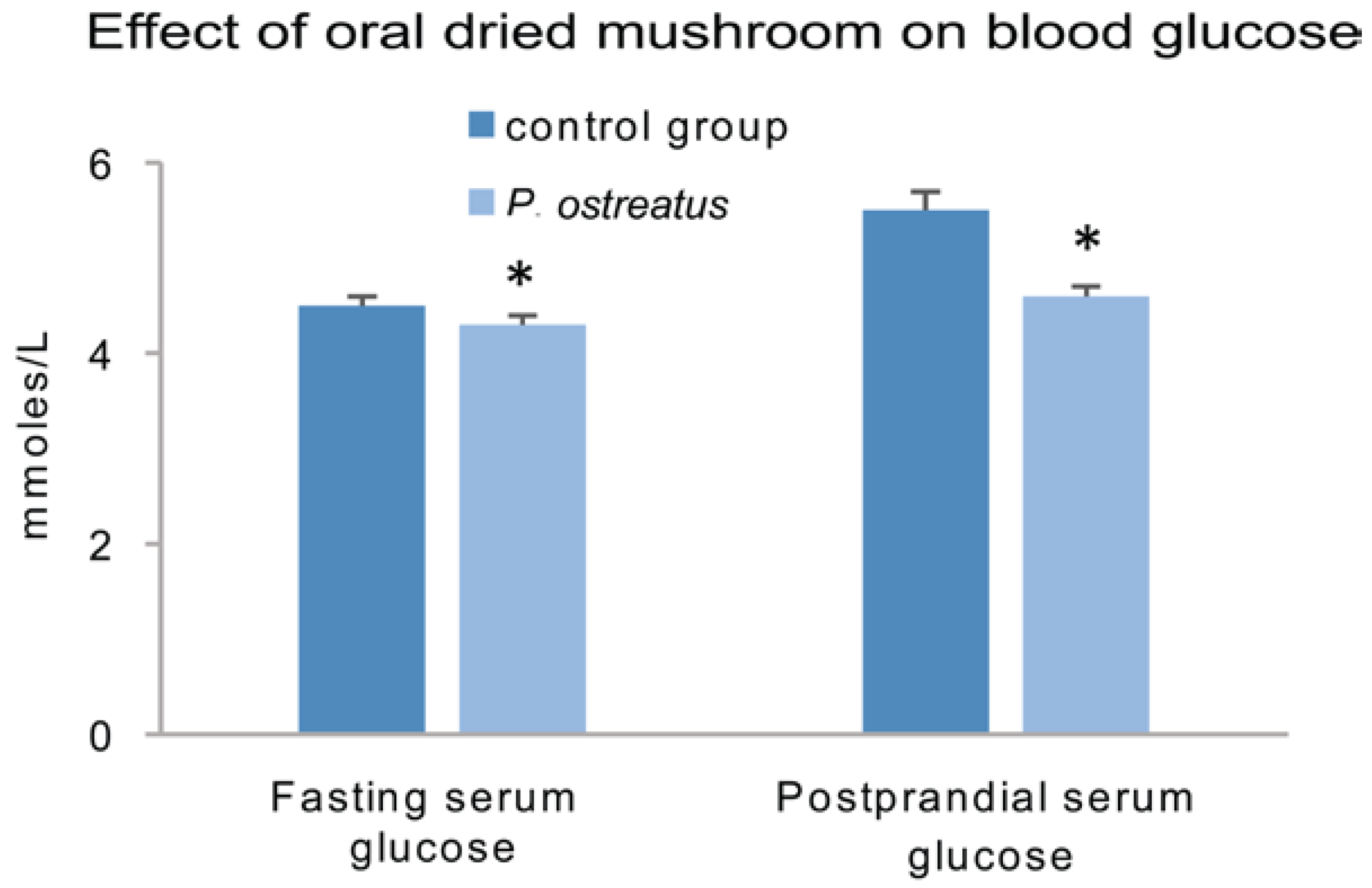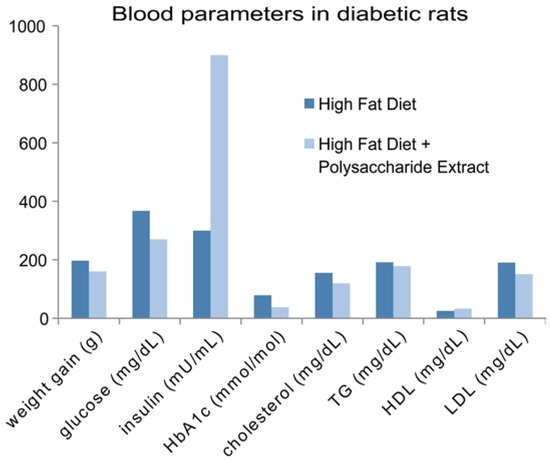 Figure 10.
Addition of
Pleurotus tuber-regium
polysaccharide extract to a high fat diet in streptozotocin-induced diabetic rats improved blood parameters and was accompanied by reduced hepatic lipid peroxidation and increased hepatic superoxide dismutase and glutathione peroxidase activity and peroxisome proliferator activated receptor (PPAR)-α expression. Adapted from Huang, et al. [
122
].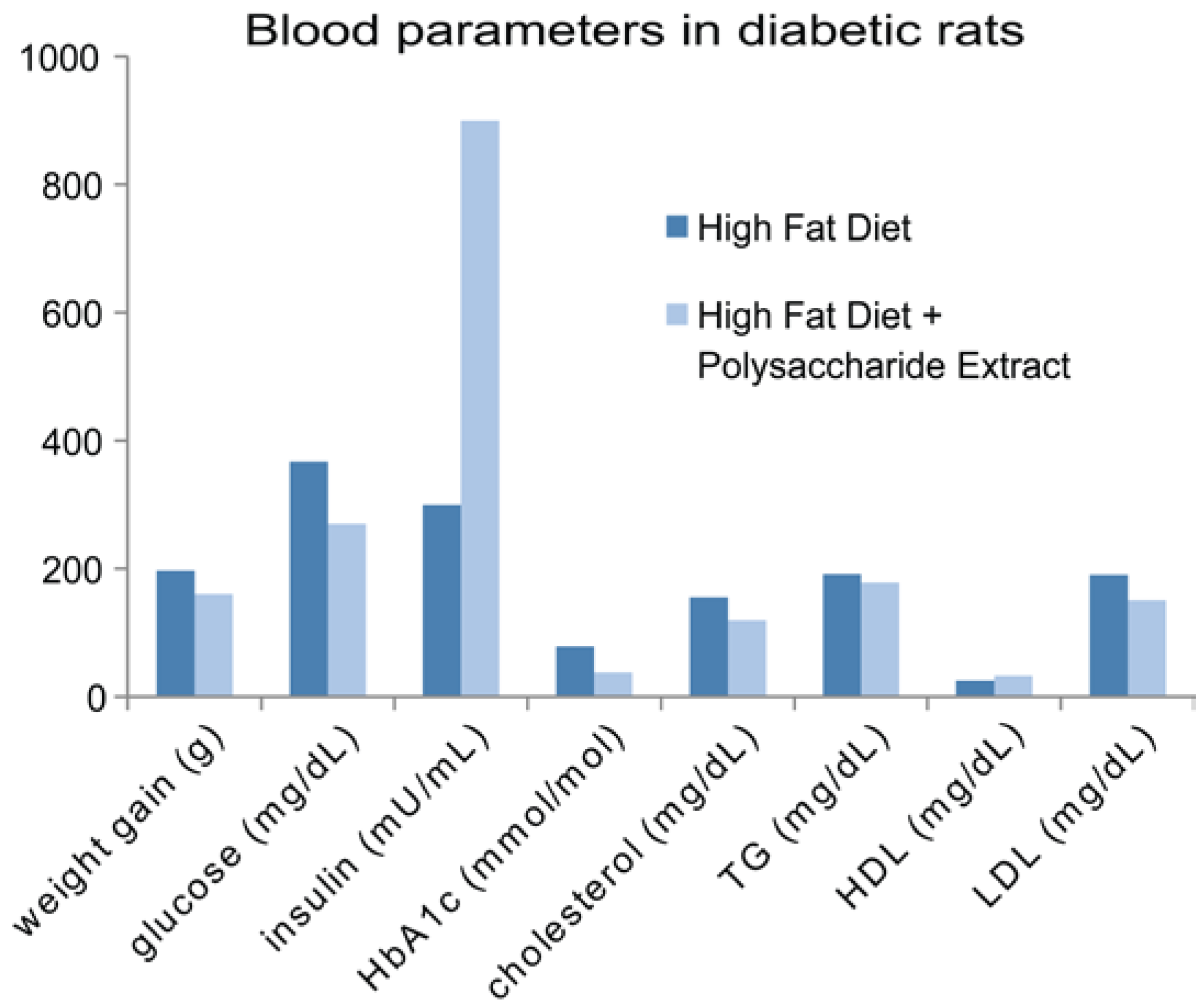 © 2016 by the author; licensee MDPI, Basel, Switzerland. This article is an open access article distributed under the terms and conditions of the Creative Commons Attribution (CC-BY) license (http://creativecommons.org/licenses/by/4.0/).