Open Access This article is
freely available
re-usable
Brief Report
Comparative Molecular Immunological Activity of Physiological Metal Oxide Nanoparticle and its Anticancer Peptide and RNA Complexes
1
Nanotechnology Innovation Center, College of Veterinary Medicine, Kansas State University, Manhattan, KS 66502, USA
2
Institute for Computational Comparative Medicine and Department of Mathematics, Kansas State University, Manhattan, KS 66502, USA
*
Author to whom correspondence should be addressed.
Received: 17 October 2019 / Accepted: 7 November 2019 / Published: 22 November 2019
Abstract
:
Currently, there is a great interest in nanoparticle-based vaccine delivery. Recent studies suggest that nanoparticles when introduced into the biological milieu are not simply passive carriers but may also contribute immunological activity themselves or of their own accord. For example there is considerable interest in the biomedical applications of one of the physiologically-based inorganic metal oxide nanoparticle, zinc oxide (ZnO). Indeed zinc oxide (ZnO) NP are now recognized as a nanoscale chemotherapeutic or anticancer nanoparticle (ANP) and several recent reports suggest ZnO NP and/or its complexes with drug and RNA induce a potent antitumor response in immuno-competent mouse models. A variety of cell culture studies have shown that ZnO NP can induce cytokines such as IFN-γ, TNF-α, IL-2, and IL-12 which are known to regulate the tumor microenvironment. Much less work has been done on magnesium oxide (MgO), cobalt oxide (Co
3
O
4
), or nickel oxide (NiO); however, despite the fact that these physiologically-based metal oxide NP are reported to functionally load and assemble RNA and protein onto their surface and may thus also be of potential interest as nanovaccine platform. Here we initially compared in vitro immunogenicity of ZnO and Co
3
O
4
NP and their effects on cancer-associated or tolerogenic cytokines. Based on these data we moved ZnO NP forward to testing in the ex vivo splenocyte assay relative to MgO and NiO NP and these data showed significant difference for flow cytometry sorted population for ZnO-NP, relative to NiO and MgO. These data suggesting both molecular and cellular immunogenic activity, a double-stranded anticancer RNA (ACR), polyinosinic:poly cytidylic acid (poly I:C) known to bind ZnO NP; when ZnO-poly I:C was injected into B16F10-BALB/C tumor significantly induced, IL-2 and IL-12 as shown by Cohen's d test. LL37 is an anticancer peptide (ACP) currently in clinical trials as an intratumoral immuno-therapeutic agent against metastatic melanoma. LL37 is known to bind poly I:C where it is thought to compete for receptor binding on the surface of some immune cells, metastatic melanoma and lung cells. Molecular dynamic simulations revealed association of LL37 onto ZnO NP confirmed by gel shift assay. Thus using the well-characterized model human lung cancer model cell line (BEAS-2B), poly I:C RNA, LL37 peptide, or LL37-poly I:C complexes were loaded onto ZnO NP and delivered to BEAS-2B lung cells, and the effect on the main cancer regulating cytokine, IL-6 determined by ELISA. Surprisingly ZnO-LL37, but not ZnO-poly I:C or the more novel tricomplex (ZnO-LL37-poly I:C) significantly suppressed IL-6 by >98–99%. These data support the further evaluation of physiological metal oxide compositions, so-called
physiometacomposite
(PMC) materials and their formulation with anticancer peptide (ACP) and/or anticancer RNA (ACR) as a potential new class of immuno-therapeutic against melanoma and potentially lung carcinoma or other cancers.
Keywords:
nanomaterials; molecular immunology; molecular dynamic simulations; tumor immunology biostatistical analysis
Author Contributions
R.K.D. mentored the work, collated the data and wrote the paper, E.N.M. performed the MTT experiment and analyzed the data, M.J.-D. performed the tumor proteomics data and statistical analysis and Cohen's d significance effect test; J.C. did the molecular dynamics simulation shown in
Figure 4
A.
Funding
This work was funded in part from an Innovative Research Award from the Kansas State University Johnson Cancer Research Center. Simulations were performed on the Beocat Research Cluster at Kansas State University, which is supported in part by NSF grant CHE-1726332.
Acknowledgments
We would like to thank Cheng Kao (Indiana University), Nancy Monteiro-Riviere (Kansas State University Nanotechnology Innovation Center), and Sheri Fleming (Kansas State University Department of Biology) for their assistance with the IL-6 ELISA and cytokine panel assays and provision of mouse spleens. Former students Stanislaw Warcholek, Mary Post, Grant Huslig and Nina Marchell were involved in data collection, operated the flow cytometer, and/or assisted with the ex vivo splenocyte and tumor cytokine data organization or ran the gel electrophoresis, stained and imaged the gels.
Conflicts of Interest
The authors declare no conflicts of interest.
References
Kauffman, K.J.; Dorkin, J.R.; Yang, J.H.; Heartlein, M.W.; DeRosa, F.; Mir, F.F.; Fenton, O.S.; Anderson, D.G. Optimization of Lipid Nanoparticle Formulations for mRNA Delivery in Vivo with Fractional Factorial and Definitive Screening Designs.

Nano Lett.

2015,

15

, 7300–7306. [Google Scholar] [CrossRef]
Oberli, M.A.; Reichmuth, A.M.; Dorkin, J.R.; Mitchell, M.J.; Fenton, O.S.; Jaklenec, A.; Anderson, D.G.; Langer, R.; Blankschtein, D. Lipid Nanoparticle Assisted mRNA Delivery for Potent Cancer Immunotherapy.

Nano Lett.

2017,

17

, 1326–1335. [Google Scholar] [CrossRef]
DeLong, R.K.; Curtis, C.B. Toward RNA nanoparticle vaccines: Synergizing RNA and inorganic nanoparticles to achieve immunopotentiation.

Wiley Interdiscip. Rev. Nanomed. Nanobiotechnol.

2017,

9

, e1415. [Google Scholar] [CrossRef]
Gondan, A.I.B.; Ruiz-de-Angulo, A.; Zabaleta, A.; Blanco, N.G.; Cobaleda-Siles, B.M.; García-Granda, M.J.; Padro, D.; Llop, J.; Arnaiz, B.; Gato, M.; et al. Effective cancer immunotherapy in mice by polyIC-imiquimod complexes and engineered magnetic nanoparticles.

Biomaterials

2018,

170

, 95–115. [Google Scholar] [CrossRef]
Cobaleda-Siles, M.; Henriksen-Lacey, M.; Ruiz de Angulo, A.; Bernecker, A.; Gómez Vallejo, V.; Szczupak, B.; Llop, J.; Pastor, G.; Plaza-Garcia, S.; Jauregui-Osoro, M.; et al. An iron oxide nanocarrier for dsRNA to target lymph nodes and strongly activate cells of the immune system.

Small

2014,

10

, 5054–5067. [Google Scholar] [CrossRef]
Kumari, N.; Dwarakanath, B.S.; Das, A.; Bhatt, A.N. Role of interleukin-6 in cancer progression and therapeutic resistance.

Tumor Biol.

2016,

7

, 11553–11572. [Google Scholar] [CrossRef]
Shao, K.; Singha, S.; Clemente-Casares, X.; Tsai, S.; Yang, Y.; Santamaria, P. Nanoparticle-based immunotherapy for cancer.

ACS Nano.

2015,

9

, 16–30. [Google Scholar] [CrossRef] [PubMed]
Roy, R.; Das, M.; Dwivedi, P.D. Toxicological mode of action of ZnO nanoparticles: Impact on immune cells.

Mol. Immunol.

2015,

63

, 184–192. [Google Scholar] [CrossRef] [PubMed]
Delong, R.K.; Risor, A.; Kanomata, M.; Laymon, A.; Jones, B.; Zimmerman, S.D.; Williams, J.; Witkowski, C.; Warner, M.; Ruff, M.; et al. Characterization of biomolecular nanoconjugates by high-throughput delivery and spectroscopic difference.

Nanomedicine

2012,

7

, 1851–1862. [Google Scholar] [CrossRef] [PubMed]
Medberry, P.; Dennis, S.; Van Hecke, T.; DeLong, R.K. pDNA bioparticles: Comparative heterogeneity, surface, binding, and activity analyses.

Biochem. Biophys. Res. Commun.

2004,

319

, 426–432. [Google Scholar] [CrossRef] [PubMed]
DeLong, R.K.; Akhtar, U.; Sallee, M.; Parker, B.; Barber, S.; Zhang, J.; Craig, M.; Garrad, R.; Hickey, A.J.; Engstrom, E. Characterization and performance of nucleic acid nanoparticles combined with protamine and gold.

Biomaterials

2009,

30

, 6451–6459. [Google Scholar] [CrossRef] [PubMed]
Knowle, R.; Werner, A.; DeLong, R.K. R4 peptide-pDNA nanoparticle coated HepB vaccine microparticles: Sedimentation, partitioning, and spray freeze dry bioprocesses.

J. Nanosci. Nanotechnol.

2006,

6

, 2783–2789. [Google Scholar] [CrossRef] [PubMed]
Ramani, M.; Mudge, M.C.; Morris, R.T.; Zhang, Y.; Warcholek, S.A.; Hurst, M.N.; Riviere, J.E.; DeLong, R.K. Zinc Oxide Nanoparticle-Poly I:C RNA Complexes: Implication as Therapeutics against Experimental Melanoma.

Mol. Pharm.

2017,

14

, 614–625. [Google Scholar] [CrossRef] [PubMed]
Murray, A.R.; Kisin, E.; Inman, A.; Young, S.H.; Muhammed, M.; Burks, T.; Uheida, A.; Tkach, A.; Waltz, M.; Castranova, V.; et al. Oxidative stress and dermal toxicity of iron oxide nanoparticles in vitro.

Cell Biochem. Biophys.

2013,

67

, 461–476. [Google Scholar] [CrossRef] [PubMed]
Cohen, J. A power primer.

Psychol. Bull.

1992,

112

, 155. [Google Scholar] [CrossRef]
Cohen, J.

Statistical Power Analysis for the Behavioral Sciences

, 2nd ed.; Lawrence Erlbaum Associates Publishers: New York, NY, USA, 1988. [Google Scholar]
Raymand, D.; van Duin, A.C.; Baudin, M.; Hermansson, K. A reactive force field (ReaxFF) for zinc oxide.

Surf. Sci.

2008,

602

, 1020–1031. [Google Scholar] [CrossRef]
Plimpton, S. Fast parallel algorithms for short-range molecular dynamics.

J. Comput. Phys.

1995,

117

, 1–19. [Google Scholar] [CrossRef]
Huang, J.; Rauscher, S.; Nawrocki, G.; Ran, T.; Feig, M.; de Groot, B.; Grubmüller, H.; MacKerell, A., Jr. CHARMM36m: An improved force field for folded and intrinsically disordered proteins.

Nat. Meth.

2017,

14

, 71–73. [Google Scholar] [CrossRef]
Zhang, Y.; Chen, R.; Riviere, J.E.; Comer, J. Extraction of aromatic organochlorines from water by ZnO nanoparticles. submitted.
Wang, G. Structures of human host defense cathelicidin LL-37 and its smallest antimicrobial peptide KR-12 in lipid micelles.

J. Biol. Chem.

2008,

283

, 32637–32643. [Google Scholar] [CrossRef]
Phillips, J.C.; Braun, R.; Wang, W.; Gumbart, J.; Tajkhorshid, E.; Villa, E.; Chipot, C.; Skeel, R.D.; Kale, L.; Schulten, K. Scalable molecular dynamics with NAMD.

J. Comput. Chem.

2005,

26

, 1781–1802. [Google Scholar] [CrossRef] [PubMed]
Hopkins, C.W.; Le Grand, S.; Walker, R.C.; Roitberg, A.E. Long-time-step molecular dynamics through hydrogen mass repartitioning.

J. Chem. Theory Comput.

2015,

11

, 1864–1874. [Google Scholar] [CrossRef] [PubMed]
Miyamoto, S.; Kollman, P.A. SETTLE: An analytical version of the SHAKE and RATTLE algorithm for rigid water models.

J. Comput. Chem.

1992,

13

, 952–962. [Google Scholar] [CrossRef]
Feller, S.E.; Zhang, Y.H.; Pastor, R.W.; Brooks, B.R. Constant pressure molecular dynamics simulations—The Langevin piston method.

J. Chem. Phys.

1995,

103

, 4613–4621. [Google Scholar] [CrossRef]
Singh, D.; Qi, R.; Jordan, J.L.; San Mateo, L.; Kao, C.C. The human antimicrobial peptide LL-37, but not the mouse ortholog, mCRAMP, can stimulate signaling by poly(I:C) through a FPRL1-dependent pathway.

J. Biol. Chem.

2013,

288

, 8258–8268. [Google Scholar] [CrossRef]
Thomas, S.E.; Comer, J.; Kim, M.J.; Marroquin, S.; Murthy, V.; Ramani, M.; Hopke, T.G.; McCall, J.; Choi, S.O.; DeLong, R.K. Comparative functional dynamics studies on the enzyme nano-bio interface.

Int. J. Nanomed.

2018,

13

, 4523–4536. [Google Scholar] [CrossRef]
Zhang, H.; Ji, Z.; Xia, T.; Meng, H.; Low-Kam, C.; Liu, R.; Pokhrel, S.; Lin, S.; Wang, X.; Liao, Y.P.; et al. Use of metal oxide nanoparticle band gap to develop a predictive paradigm for oxidative stress and acute pulmonary inflammation.

ACS Nano.

2012,

6

, 4349–4368. [Google Scholar] [CrossRef]
Filon, F.L.; Crosera, M.; Timeus, E.; Adami, G.; Bovenzi, M.; Ponti, J.; Maina, G. Human skin penetration of cobalt nanoparticles through intact and damaged skin.

Toxicol. In Vitro

2013,

27

, 121–127. [Google Scholar] [CrossRef]
Chattopadhyay, S.; Dash, S.K.; Ghosh, T.; Das, S.; Tripathy, S.; Mandal, D.; Das, D.; Pramanik, P.; Roy, S. Anticancer and immunostimulatory role of encapsulated tumor antigen containing cobalt oxide nanoparticles.

J. Biol. Inorg. Chem.

2013,

18

, 957–973. [Google Scholar] [CrossRef]
Park, E.J.; Oh, S.Y.; Kim, Y.; Yoon, C.; Lee, B.S.; Kim, S.D.; Kim, J.S. Distribution and immunotoxicity by intravenous injection of iron nanoparticles in a murine model.

J. Appl. Toxicol.

2016,

36

, 414–423. [Google Scholar] [CrossRef]
Yu, Y.; Wang, J.; Liu, J.; Ling, D.; Xia, J. Functional assembly of protein fragments induced by spatial confinement.

PLoS ONE

2015,

10

, e0122101. [Google Scholar] [CrossRef] [PubMed]
Hoffman, A.; Wu, X.; Wang, J.; Brodeur, A.; Thomas, R.; Thakkar, R.; Hadi, H.; Glaspell, G.P.; Duszynski, M.; Wanekaya, A.; et al. Two-Dimensional Fluorescence Difference Spectroscopy of ZnO and Mg Composites in the Detection of Physiological Protein and RNA Interactions.

Materials

2017,

10

, 1430. [Google Scholar] [CrossRef] [PubMed]
Ramani, M.; Nguyen, T.D.T.; Aryal, S.; Ghosh, K.C.; DeLong, R.K. Elucidating the RNA Nano-bio Interface: Mechanisms of Anti-Cancer Poly I: C RNA and Zinc Oxide Nanoparticle Interaction.

J. Phys. Chem. C

2017,

121

, 15702–15710. [Google Scholar] [CrossRef]
Intratumoral Injections of LL37 for Melanoma. Available online: https://clinicaltrials.gov/ct2/show/NCT02225366 (accessed on 22 August 2019).
Hasan, M.; Ruksznis, C.; Wang, Y.; Leifer, C. Antimicrobial peptides inhibit polyinosinic-polycytidylic acid-induced immune responses.

J. Immunol.

2011,

187

, 5653–5659. [Google Scholar] [CrossRef] [PubMed]
Quagliariello, V.; Masarone, M.; Armenia, E.; Giudice, A.; Barbarisi, M.; Caraglia, M.; Barbarisi, A.; Persico, M. Chitosan-coated liposomes loaded with butyric acid demonstrate anticancer and anti-inflammatory activity in human hepatoma HepG2 cells.

Oncol. Rep.

2019,

41

, 1476–1486. [Google Scholar] [CrossRef] [PubMed]
Serri, C.; Quagliariello, V.; Iaffaioli, R.V.; Fusco, S.; Botti, G.; Mayol, L.; Biondi, M. Combination therapy for the treatment of pancreatic cancer through hyaluronic acid-decorated nanoparticles loaded with quercetin and gemcitabine: A preliminary in vitro study.

J. Cell Physiol.

2019,

234

, 4959–4969. [Google Scholar] [CrossRef]
Figure 1. (A) Comparing in vitro immunological activity for two physiological metal oxide nanoparticles (NP). (B) Dose-response of NP on IL-8 (inset plots HSI results for Co3O4 NP).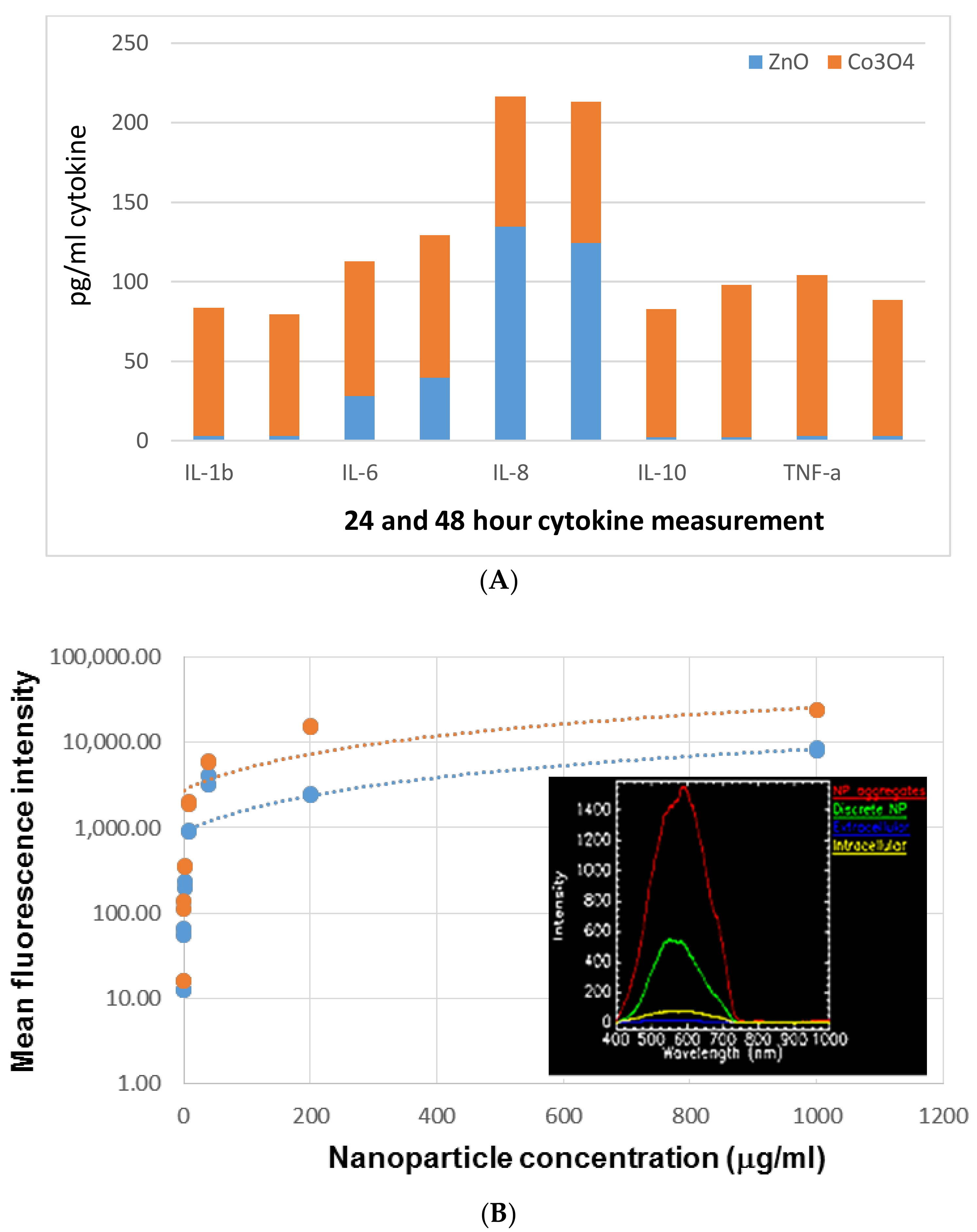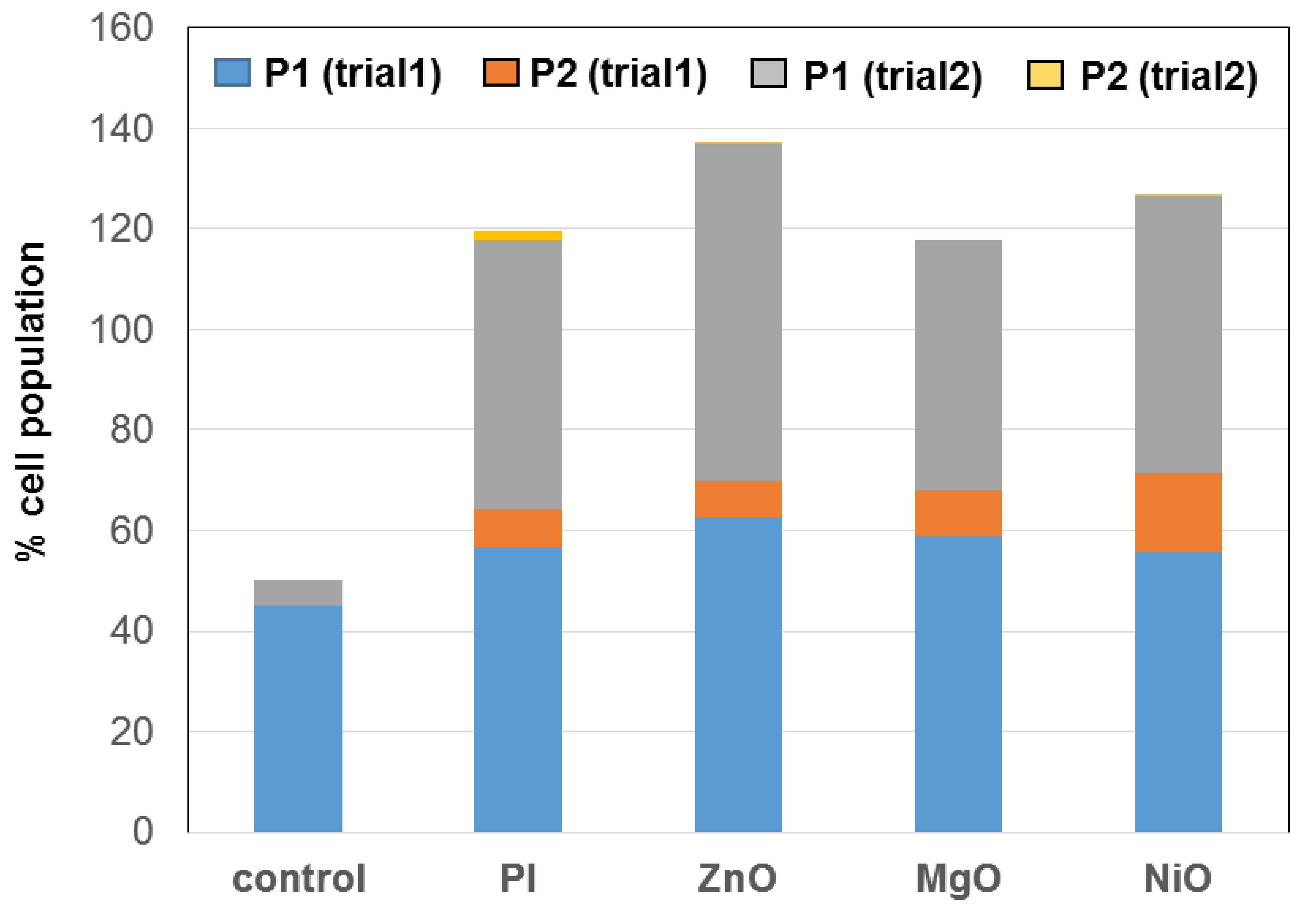 Figure 3. Loss of poly I:C from water supernatant as it associates to ZnO NP after brief spin down in micro-centrifuge.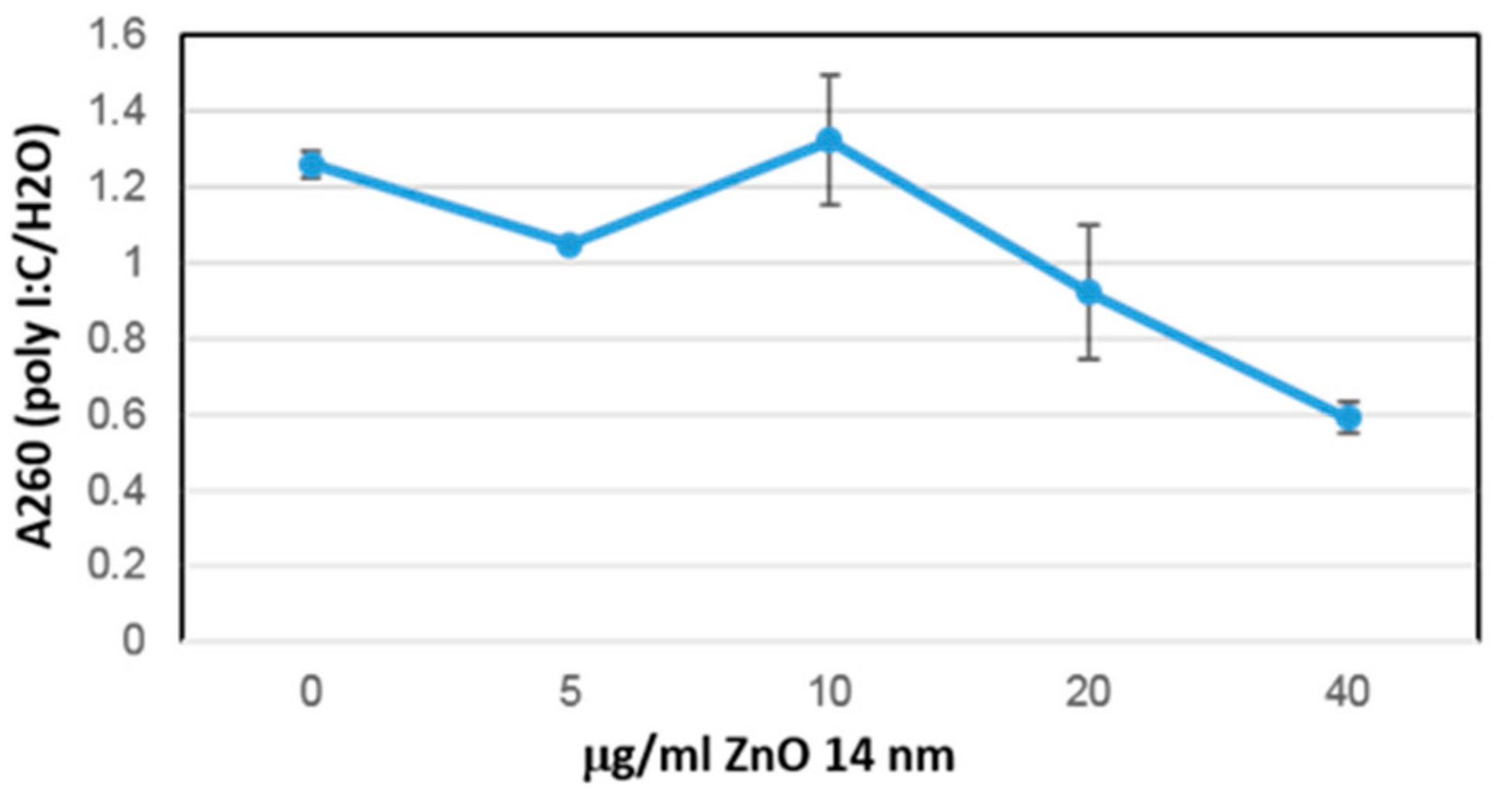 Figure 4. Interaction of LL37 to ZnO NP as shown by molecular dynamic simulation (A), electrophoretic gel mobility shift (B) suppresses IL-6 cytokine secretion by BEAS-2B transformed lung cells (C).

Table 1. Intratumoral administration of ZnO-poly I:C nanocomplex induces tumor-regulating cytokine response relative to PBS sham injected controls.
Cytokine
Putative Role in Metastatic Tumor Niche
Effect of ZnO-Poly I:C
(Fold Over Control)
Effect Size Analysis (Cohen's d Measure)
TNF-α
Chemotaxis, leukocyte recruitment, extracellular killing
148.3+/−33.7
−0.59
IFN-γ
Secreted by cancer, T, natural killer (NK) cells and macrophages (Macs), MHCI/II, involved in Th1 and Th2
6.0+/−0.92
−2.81
IL-2
CD8 and NK activation, activates antigen presentation and B cell response (BCR)
5.8+/−3.2
1.24
IL-12
Growth factor, increases NK action, stimulates antibody production
9.9+/−4.3
18.58

© 2019 by the authors. Licensee MDPI, Basel, Switzerland. This article is an open access article distributed under the terms and conditions of the Creative Commons Attribution (CC BY) license (http://creativecommons.org/licenses/by/4.0/).