Coating Dependent In Vitro Biocompatibility of New Fe-Si Nanoparticles
1
Department of Biochemistry and Molecular Biology, University of Bucharest, 91–95 Splaiul Independenţei, 050095 Bucharest, sector 5, Romania
2
National Institute for Lasers, Plasma and Radiation Physics (NILPRP), Atomistilor 409, 077125 Magurele, Romania
3
Department of Oxide Materials and Nanomaterials, Faculty of Applied Chemistry and Materials Science, University Politehnica of Bucharest, Gh. Polizu 1-7, 11061 Bucharest, sector 1, Romania
*
Author to whom correspondence should be addressed.
Received: 24 May 2018 / Revised: 28 June 2018 / Accepted: 2 July 2018 / Published: 5 July 2018
Abstract
Magnetic nanoparticles offer multiple utilization possibilities in biomedicine. In this context, the interaction with cellular structures and their biological effects need to be understood and controlled for clinical safety. New magnetic nanoparticles containing metallic/carbidic iron and elemental silicon phases were synthesized by laser pyrolysis using Fe(CO)
5
vapors and SiH
4
gas as Fe and Si precursors, then passivated and coated with biocompatible agents, such as
l
-3,4-dihydroxyphenylalanine (
l-DOPA
) and sodium carboxymethyl cellulose (CMC-Na). The resulting magnetic nanoparticles were characterized by XRD, EDS, and TEM techniques. To evaluate their biocompatibility, doses ranging from 0–200 µg/mL hybrid Fe-Si nanoparticles were exposed to Caco2 cells for 24 and 72 h. Doses below 50 μg/mL of both
l
-DOPA and CMC-Na-coated Fe-Si nanoparticles induced no significant changes of cellular viability or membrane integrity. The cellular internalization of nanoparticles was dependent on their dispersion in culture medium and caused some changes of F-actin filaments organization after 72 h. However, reactive oxygen species were generated after exposure to 25 and 50 μg/mL of both Fe-Si nanoparticles types, inducing the increase of intracellular glutathione level and activation of transcription factor Nrf2. At nanoparticles doses below 50 μg/mL, Caco2 cells were able to counteract the oxidative stress by activating the cellular protection mechanisms. We concluded that in vitro biological responses to coated hybrid Fe-Si nanoparticles depended on particle synthesis conditions, surface coating, doses and incubation time.
View Full-Text
►

▼

Figures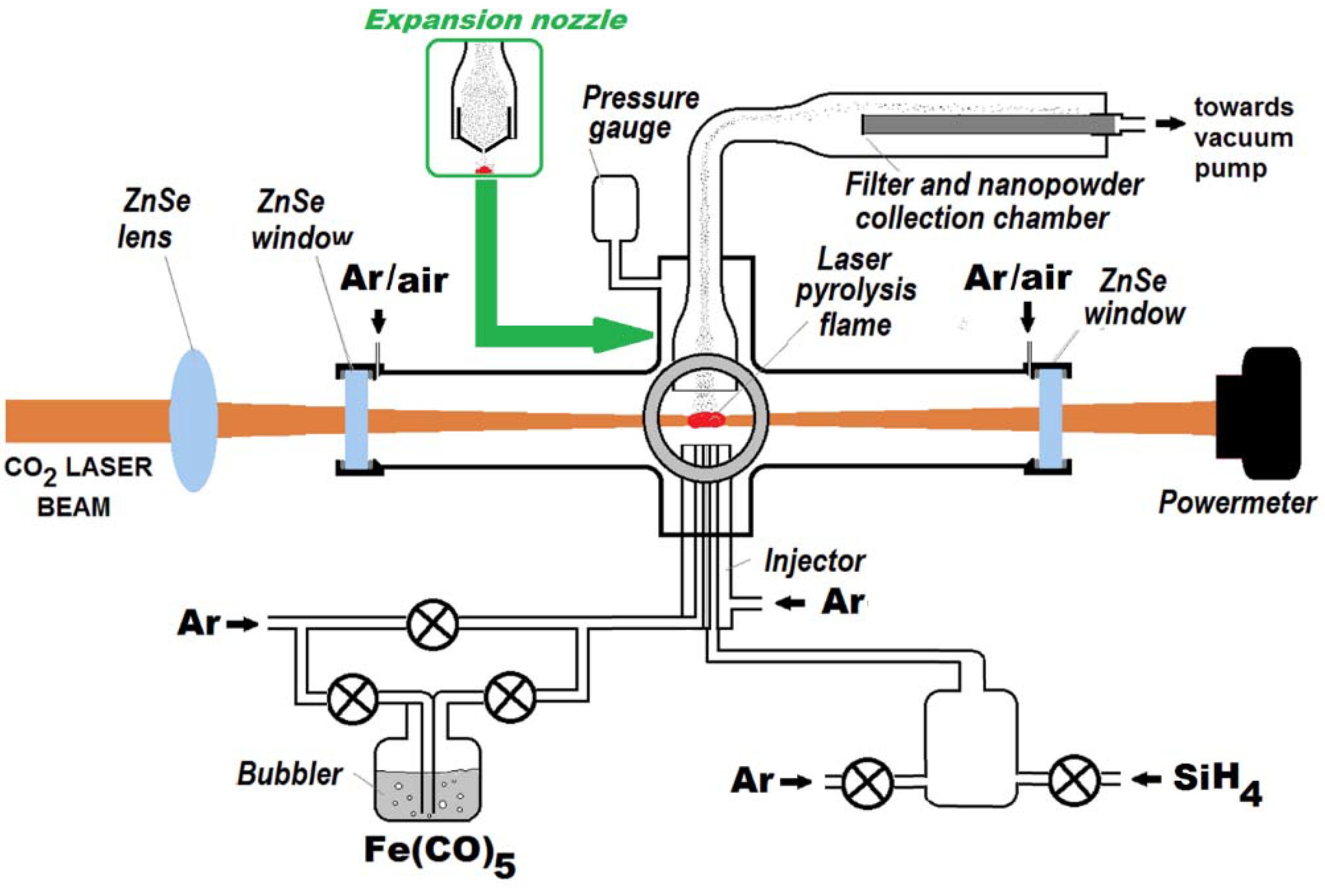 Figure 1
This is an open access article distributed under the
Creative Commons Attribution License
which permits unrestricted use, distribution, and reproduction in any medium, provided the original work is properly cited (CC BY 4.0).

Share & Cite This Article
MDPI and ACS Style
Balas, M.; Dumitrache, F.; Badea, M.A.; Fleaca, C.; Badoi, A.; Tanasa, E.; Dinischiotu, A. Coating Dependent In Vitro Biocompatibility of New Fe-Si Nanoparticles. Nanomaterials 2018, 8, 495.
Note that from the first issue of 2016, MDPI journals use article numbers instead of page numbers. See further details here.
Related Articles
Comments
[Return to top]