Multi-Trait Diverse Germplasm Sources from Mini Core Collection for Sorghum Improvement
1
International Crops Research Institute for the Semi-Arid Tropics (ICRISAT), Patancheru, Telangana 502 324, India
2
Center of Excellence for Advanced Materials Research, King Abdulaziz University Jeddah 21589, Saudi Arabia
3
The UWA Institute of Agriculture, the University of Western Australia, Crawley, WA 6009, Australia
4
Chemistry Department, Faculty of Science, King Abdulaziz University Jeddah 21589, Saudi Arabia
5
Dr Y S Parmar University of Horticulture and Forestry, Nauni, Solan (HP) 173230, India
6
Department of Biology, University of Louisiana at Lafayette, Lafayette, LA 70504, USA
*
Authors to whom correspondence should be addressed.
Received: 2 April 2019 / Revised: 3 May 2019 / Accepted: 6 May 2019 / Published: 10 June 2019
Abstract
Sorghum is a multipurpose crop cultivated in over 100 countries, but its productivity is constrained by several biotic and abiotic stresses. Therefore, sorghum improvement programs largely focus on developing high-yielding cultivars with multiple traits including stress resistance, bioenergy and nutritional quality. This study was undertaken to meet breeders' needs to develop such cultivars and identify diverse germplasm sources with multiple traits. The 242 sorghum mini core accessions were evaluated for agronomic traits (yield, maturity, 100-seed weight) in two post-rainy seasons under optimally irrigated and drought conditions and identified 21 accessions as a sources for agronomic traits. The evaluation of mini core revealed 70 accessions resistant to biotic stress, 12 to abiotic stress, 13 for bioenergy traits and 27 for nutritional traits. The 13,390 single nucleotide polymorphism markers on mini core were used to identify genetically diverse accessions with desirable agronomic traits: IS 23684 (nutrition traits, diseases, insect pests), IS 1212 (earliness, nutrition traits, drought, seedling vigor, diseases), IS 5094 (yield, drought, diseases, insect pests), IS 473 (earliness, diseases), IS 4698 (yield, Brix %, insect pests) and IS 23891 (greater seed weight, yield, Brix %, drought, diseases). These are useful genetic resources that meet breeders needs to develop agronomically superior sorghum cultivars with desirable combinations of multiple traits and a broad genetic base.
View Full-Text
►

▼

Figures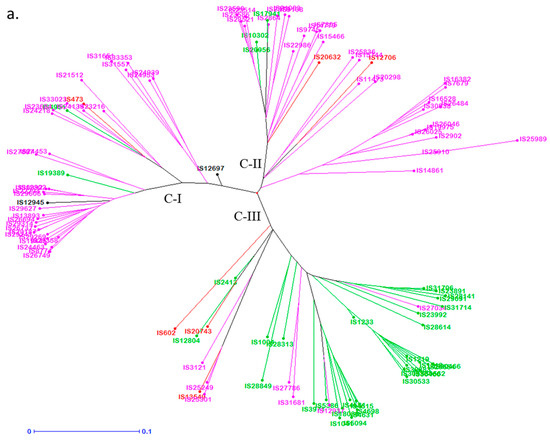 Figure 1
This is an open access article distributed under the
Creative Commons Attribution License
which permits unrestricted use, distribution, and reproduction in any medium, provided the original work is properly cited (CC BY 4.0).

Share & Cite This Article
MDPI and ACS Style
Upadhyaya, H.D.; Vetriventhan, M.; Asiri, A.M.; C.R. Azevedo, V.; Sharma, H.C.; Sharma, R.; Sharma, S.P.; Wang, Y.-H. Multi-Trait Diverse Germplasm Sources from Mini Core Collection for Sorghum Improvement. Agriculture 2019, 9, 121.
Note that from the first issue of 2016, MDPI journals use article numbers instead of page numbers. See further details here.
Related Articles
Comments
[Return to top]