Tuberculosis Epidemiology and Badger (
Meles meles

) Spatial Ecology in a Hot-Spot Area in Atlantic Spain

1

Instituto de Investigación en Recursos Cinegéticos (IREC) UCLM-CSIC-JCCM, 13071 Ciudad Real, Spain

2

Servicio Regional de Investigación y Desarrollo Agroalimentario (SERIDA), Centro de Biotecnología Animal, 33394 Deva-Gijón, Asturias, Spain

3

Consejería de Infraestructuras, Ordenación del Territorio y Medio Ambiente, 33005 Oviedo, Asturias, Spain

4

Laboratorio Regional de Sanidad Animal del Principado de Asturias, 33201 Gijón, Asturias, Spain

5

Centro de Vigilancia Sanitaria Veterinaria (VISAVET) y Departamento de Sanidad Animal. Universidad Complutense de Madrid, 28040 Madrid, Spain

6

Unidad de Inmunología Microbiana, Centro Nacional de Microbiología, Instituto de Salud Carlos III, 28029 Madrid, Spain

7

Departamento de Sanidad Animal, Universidad de León, 24071 León, Spain

*

Author to whom correspondence should be addressed.

Received: 10 October 2019 / Revised: 5 December 2019 / Accepted: 9 December 2019 / Published: 10 December 2019
We provide a temporal overview (from 2012 to 2018) of the outcomes of tuberculosis (TB) in the cattle and badger populations in a hot-spot in Asturias (Atlantic Spain). We also study the badger's spatial ecology from an epidemiological perspective in order to describe hazardous behavior in relation to TB transmission between cattle and badgers. Culture and single intradermal tuberculin test (SITT) were available for cattle as part of the National Program for the Eradication of TB. A field survey was also carried out in order to determine the paddocks and buildings used by each farm, and the information obtained was stored by using geographic information systems. Moreover, eighty-three badgers were submitted for necropsy and subsequent bacteriological studies. Ten badgers were also tracked, using global positioning system (GPS) collars. The prevalence of TB in cattle herds in the hot-spot increased from 2.2% in 2012 to 20% in 2016; it then declined to 0.0% in 2018. In contrast, the TB prevalence in badgers increased notably (from 5.55% in 2012–2015 to 10.64% in 2016–2018). Both cattle and badgers shared the same strain of
Mycobacterium bovis
. The collared badgers preferred paddocks used by TB-positive herds in spring and summer (when they were more active). The males occupied larger home ranges than the females (Khr95: males 149.78 ± 25.84 ha and females 73.37 ± 22.91 ha; Kcr50: males 29.83 ± 5.69 ha and females 13.59 ± 5.00 ha), and the home ranges were smaller in autumn and winter than in summer. The averages of the index of daily and maximum distances traveled by badgers were 1.88 ± (SD) 1.20 km and 1.99 ± 0.71 km, respectively. One of them presented a dispersive behavior with a maximum range of 18.3 km. The most preferred habitat was apple orchards in all seasons, with the exception of winter, in which they preferred pastures. Land uses and landscape structure, which have been linked with certain livestock-management practices, provide a scenario of great potential for badger–cattle interactions, thus enhancing the importance of the badgers' ecology, which could potentially transmit TB back to cattle in the future.
2. Results
2.1. Medium-Term Description (2012–2018) of TB in Both Cattle and Badgers in the Hot-Spot Area
2.1.1. Cattle
The first focus of TB in cattle in Parres (the hot-spot area, see
Figure 1
) was detected on a beef farm in 2012 and had extended to nine herds by 2016. Of the forty-five cattle farms in the area, 28 (3 dairy and 25 beef) tested positive for TB when employing the official single intradermal tuberculin test (SITT) and culture technique between 2012 and 2018, and eight of them were subjected to "stamping out" (complete depopulation) and then restocked. The prevalence of TB in herds of cattle in this area was, by years, 2.22% (1/45) in 2012, 4.44% (2/45) in 2013, 15.55% (7/45) in 2014 and 2015, 20% (9/45) in 2016, and 4.44% (2/45) in 2017, while all tested negative to SITT in 2018 [
3
] (
Figure 2
). Significant differences were observed between 2014/2015 and 2018 (
p
= 0.0069), 2016 and 2017 (
p
= 0.0238), and 2016 and 2018 (
p
= 0.0016). The individual prevalence of TB in cattle in the area during the study period was less than 0.3% [
3
].
Mycobacterium bovis
isolates were characterized by spoligotyping as SB0828 and the Mycobacterial Interspersed Repetitive Units—Variable Number Tandem Repeats (MIRU-VNTR) profile as 5-5-3-4-5-9-3-3-6 on all farms.
In the period in which collars were used on badgers (2013–2015), 14 farms tested TB positive, of which six were subjected to stamping out. On the remaining farms, only positive animals were slaughtered, while those that were negative were officially subjected to movement control (immobilization) for six months.
2.1.2. Badgers
MTC species were isolated and identified by means of quantitative Polymerase Chain Reaction (qPCR) from 7/83 (8.43%) badgers. The isolates were identified as
M. bovis
and were characterized by employing spoligotyping as SB0828 and VNTR profile 5-5-3-4-5-9-3-3-6 (the same strain as in cattle). The proportion of TB in badgers was, by culture, 5.55% (2/36) from 2012 to 2015 (one badger was from 2012, and the other was from 2013) and 10.64% (5/47) from 2016 to 2018 (one badger was from 2016, and four were from 2018) (
Figure 2
). Positive badgers were spread over the whole area. No significant differences between years were observed in this period. Gross lesions were observed in six out of the seven badgers tested positive by culture (one positive badger from the first period did not have any gross lesions). Gross lesions in one of the TB-positive badgers in the first period (2012–2015) consisted of miliary areas of caseous necrosis and mineralization located in the bronchial and mediastinal lymph nodes (LNs) and lungs. Two of the TB-positive badgers in 2016–2018 had similar miliary lesions in submandibular or retropharyngeal LNs. In contrast, the three remaining TB-positive badgers from the second period had granulomatous lesions (from 2 mm to 1 cm) in the lungs and submandibular, retropharyngeal, mediastinal, bronchial, and hepatic LNs (
Figure 3
). One of these badgers also had lesions in the mesenteric LN (
Figure 3
).
Thirteen out of the 19 animals sampled in 2018 (68.42%) tested positive when using ELISA.
2.2. Spatial Ecology of Badgers
2.2.1. Activity, Movement, and Home Range
One of the eleven animals tracked (ID 8) was not considered for spatial analyses owing to collar failures (see Material and Methods Section). All the monitored badgers tested serologically negative for TB. During the daily activity period, the badgers moved at an average speed of 0.28 km/h (maximum 5.12 km/h). The average travel speed varied among seasons (F
3,8941
= 23.36,
p
< 0.001); there was also a significant effect of the interaction between hour and sex on the travel speed (F
13,8941
= 5.44,
p
< 0.001; see
Figure 4
). The average day range (DR) and maximum range (Dmax) were 1.88 ± (SD) 1.20 km and 1.99 ± 0.71 km, respectively. One outlier (ID7) was excluded from the Dmax estimations and models; the badger in question behaved in a dispersive manner in winter (Dmax 18.28 km; see below). The models showed seasonal differences mediated by sex in both movement parameters (Season*Sex: F
3,1029
= 8.73,
p
< 0.01, and F
3,11
= 61.60,
p
= 0.01, for DR and Dmax, respectively), with lower rates during autumn and winter than during spring and summer, but only for the females (see
Figure 5
).
After excluding the outlier ID 7 in winter, the home range size varied significantly between sexes (Khr95: F
1,14
= 4.84,
p
= 0.02; Kcr50: F
1,14
= 4.52,
p
= 0.02) and among seasons (Khr95: F
3,14
= 3.87,
p
= 0.01; Kcr50: F
3,14
= 3.55,
p
= 0.008). Independently of the season, the males occupied larger areas than the females (Khr95: males 149.78 ± 25.84 ha and females 73.37 ± 22.91 ha; Kcr50: males 29.83 ± 5.69 ha and females 13.59 ± 5.00 ha). According to the Tuckey test, and similarly for Khr95 and Kcr50, the home ranges were smaller in autumn and—mainly—in winter than in summer, while the differences in home ranges were not significant between spring and summer (see
Figure 6
). The interaction between sex and season was not significant in neither the Khr95 nor the Kcr50 models and was, therefore, excluded from the final models.
2.2.2. Badger Habitat Selection
The resource selection function showed the relevance of each type of land use in regard to explaining the badgers' habitat selection. Badger habitat selection was not random, with a significant variation in land uses that varied with season (seasonal*land use: F
21,107363
= 16.66,
p
< 0.01; see
Figure 7
). Apple orchards were preferred in all seasons other than winter, when badgers preferred pastures. Some land uses were consistently avoided in all seasons: shrubland, eucalyptus plantations, and urban areas.
With regard to patches on herds of cattle pasture, the model showed seasonal differences in the badgers' preferences (TB status*season: F
3,26905
= 70.71,
p
< 0.001), with badger use being higher on the paddocks used by TB-positive herds than on those used by negative herds in spring and summer, although this pattern was the opposite in autumn and winter.
Finally, badgers were frequently located near to farm buildings in the study area. Eighteen farms were visited by collared badgers. The mean number of locations on farms visited by badgers was 19.32 ± 30.87 (1–104). No significant relationship was found between the number of badger locations close to farm buildings and the cattle's TB status (Z = –0.155,
p
= 0.877).
3. Discussion
We described the medium-term outcomes of TB infection in cattle and badgers in a hot-spot area of Atlantic Spain and studied, for the first time in continental Europe, the badger's spatial ecology from an epidemiological perspective in order to describe risky behavior in regard to the transmission of TB to cattle. We found evidence of TB transmission between cattle and badgers and hazardous behavior by badgers.
Author Contributions
A.B. and M.P. conceived of and designed the experiments in the research study. A.B., M.P., P.A., P.Q., I.M., L.d.J., J.A.I.-L., and R.T.-O. performed and validated the results and analyzed the data. A.B., M.P., and P.A. wrote the initial version of the manuscript. Further reviews of the manuscript were conducted by all the authors.
Funding
This work was funded by the Instituto Nacional de Investigación y Tecnología Agraria y Alimentaria (INIA) projects (FEDER co-funded): RTA2011-00010-00-00, RTA2014-00002-C02-01; by the Agencia Estatal de Investigación (AEI) reference project RTI2018-096010-B-C21 (FEDER co-funded); and by PCTI 2018–2020 (GRUPIN: IDI2018-000237) and FEDER. We received funds from RTI2018-096010-B-C21 (FEDER co-funded) to cover publication costs.
Acknowledgments
This work was supported by the Spanish Ministry of Agriculture, Fisheries, and Food. The authors would like to thank the Vice-Ministries of the Environment and Agriculture of the Principado of Asturias for the permits to capture the badgers and data provided. Special thanks to the gamekeepers of the Hunting and Fishing Service assigned to the Reserve of Sueve and Parres for their invaluable help in locating the trapping areas and monitoring the cage traps. We would also like to thank Sally Newton for critically reviewing the manuscript.
Conflicts of Interest
The authors declare no conflicts of interest.
Figure 1.
Study area (the hot-spot, namely Parres) in Asturias (Atlantic Spain), showing (
A
) landscape structure, including the land uses considered in badger (
Meles meles
) habitat selection analyses; and (
B
) an example of badgers' seasonal Kernel 95% home ranges by social group (a–h; red polygons), location of badger setts (red diamonds), and paddocks used by the 14 tuberculosis positive (black paddocks) and 31 negative (grey paddocks) herds of cattle in the 2013–2015 period.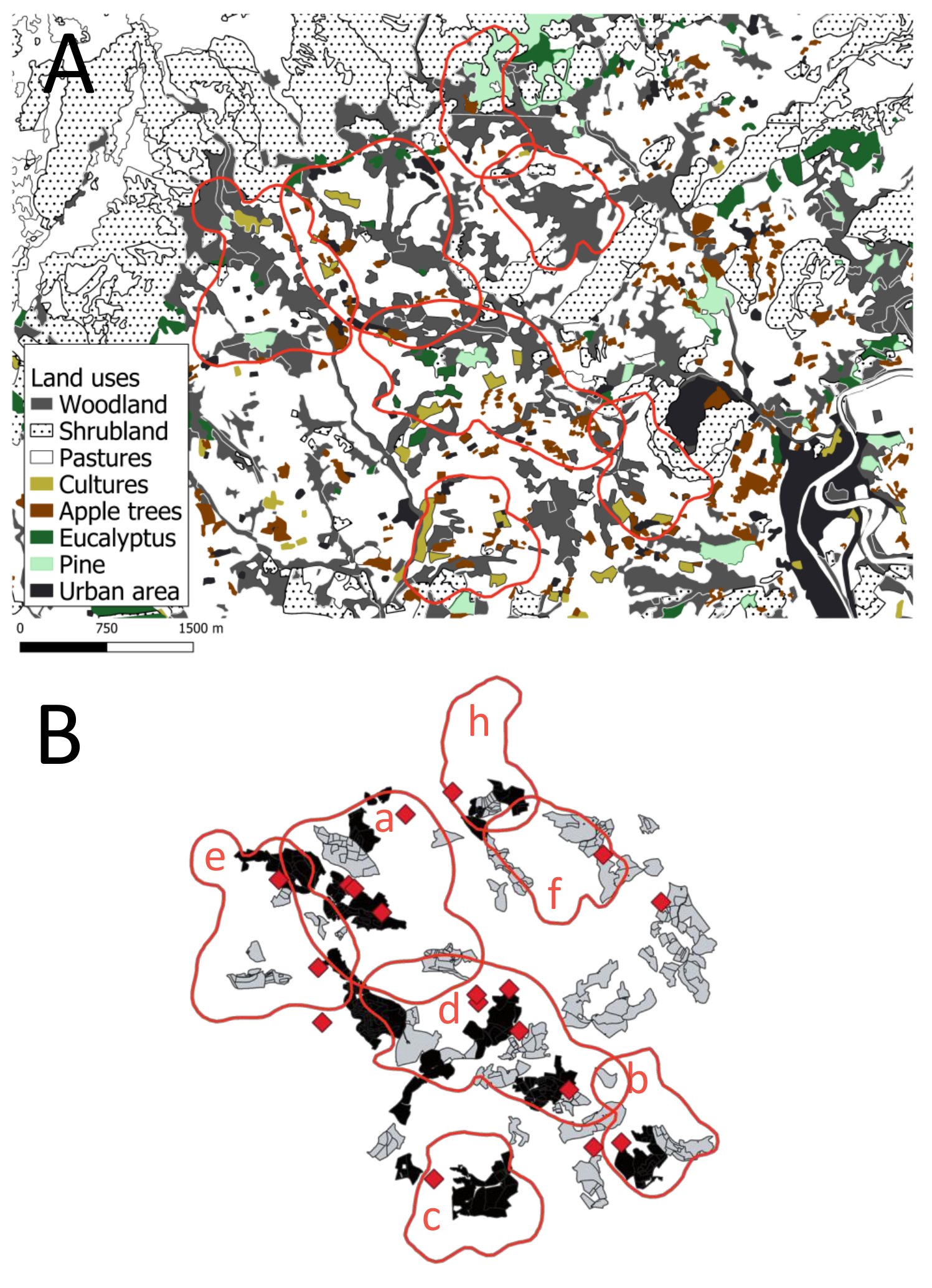 Figure 2. Trends in the herd prevalence of tuberculosis (TB) in cattle and the proportion of TB-positive badgers by culture in Parres, a hot-spot area of Atlantic Spain.
Figure 3. Gross lesions observed in a tuberculosis-positive badger obtained by means of culture from the hot-spot area in 2018. Submandibular (a), hepatic (b), and mesenteric (c) lymph nodes show tuberculous lesions consisted of areas of caseous necrosis and mineralization (arrows).
Figure 4.
Differences in the activity of badgers (
Meles meles
) in Atlantic Spain: season (1—spring, 2—summer, 3—autumn, and 4—winter) and interaction between sexes (f—female and m—male) and hours during the daily activity period (from 19:00 to 08:00 h).
Figure 5.
Sex-biased (f—female and m—male) seasonal (1—spring, 2—summer, 3—autumn, and 4—winter) differences in the movement rates (DR—daily distance traveled by an individual and Dmax—maximum distance between locations in a seasonal home range) of badgers (
Meles meles
) in Atlantic Spain.
Figure 6.
Differences in regard to seasons (1—spring, 2—summer, 3—autumn, and 4—winter) and sex (f—females and m—males) in home range size of badgers (
Meles meles
) in Atlantic Spain, both kernel 95% (Khr95) home range and kernel 50% (Kcr50) core area (see text for details).
Figure 7.
Seasonal (1—spring, 2—summer, 3—autumn, and 4—winter) differences in badgers' (
Meles meles
) habitat selection in Atlantic Spain (see text for details). Dashed line shows the probability of occurrence expected by chance (sample prevalence). Over and under the dashed line are those land uses positively selected (blue) and avoided (red solid), respectively. Open symbols represent those land uses that are used according to their availability in the study area.
Figure 8. Hypothetical scenario in a hot-spot area. (A) In our hypothesis, a TB-free badger feeds in pastures used by a TB-infected herd and the badger subsequently becomes infected, likely by indirect contact owing to environmental contamination. (B) This badger may later use TB-free pastures and excrete mycobacteria into the environment. When a TB-free herd goes to the former pasture, it is indirectly infected. This model could allow the transmission of the mycobacteria between TB-infected and TB-free herds, linked by badgers. Gray shading: not-infected. Brown shading: infected.

Table 1.
Basic parameters of badger (
Meles meles
) monitoring and spatial ecology in the study area and their seasonal variation. Sex (M: male or F: female), social group (a to h), number of relocations, number of nights with data, and the home range (using kernel methods) are provided for each individual and season. "Total" summarizes all the information obtained in this study.
Individual ID
Total
1
2
3.1
3.2
4.1
4.2
5
6
7
9
Sex
M
F
M
F
M
F
M
F
M
M
6 M & 4 F
Social Group
a
b
c
d
e
f
g
h
8
N Relocations
Spring
144
359
409
1074
1986
Summer
312
58
209
727
164
616
254
2340
Autumn
377
1209
1082
2668
Winter
444
956
742
725
1911
Total
833
58
568
2380
409
164
956
1690
742
2061
8905
N Nights
Spring
19
26
42
82
169
Summer
63
9
17
55
16
44
20
224
Autumn
59
90
84
233
Winter
45
83
72
48
248
Total
141
9
43
190
42
16
83
126
72
152
874
Home Range (ha)
Kernel 95%
Spring
212
93
203
91
NA
Summer
193
80
154
109
102
91
72
NA
Autumn
170
59
38
NA
Winter
22
168
3358
26
NA
Total
175
80
120
74
203
102
168
83
3558
42
NA
Home Range (ha)
Kernel 50%
Spring
59
25
31
17
NA
Summer
51
18
45
20
16
26
17
NA
Autumn
37
9
6
NA
Winter
5
16
225
7
NA
Total
44
18
31
10
30
16
16
20
225
7
NA
Daily Distance (m)
Spring
1193
2305
2861
2328
2329
Summer
1198
803
2531
2277
1664
2359
1232
1831
Autumn
1256
1630
1382
1449
Winter
814
2618
2212
1271
1907
Dispersal Distance (m)
Spring
1969
1637
3781
1924
NA
Summer
1961
1322
1799
3339
1986
1620
1329
NA
Autumn
2216
2040
1528
NA
Winter
1324
2793
18286
1300
NA

© 2019 by the authors. Licensee MDPI, Basel, Switzerland. This article is an open access article distributed under the terms and conditions of the Creative Commons Attribution (CC BY) license (http://creativecommons.org/licenses/by/4.0/).