Open Access This article is
freely available
re-usable
Review
The Burden of Hepatocellular Carcinoma in Non-Alcoholic Fatty Liver Disease: Screening Issue and Future Perspectives
1
Sezione di Gastroenterologia e Epatologia, PROMISE, University of Palermo, 90127 Palermo, Italy
2
Sezione di Astanteria e MCAU, PROMISE, University of Palermo, 90127 Palermo, Italy
†
These authors contributed equally to this work.

Received: 30 September 2019 / Accepted: 6 November 2019 / Published: 9 November 2019
Abstract
:
In recent decades, non-alcoholic fatty liver disease (NAFLD) has become the most common liver disease in the Western world, and the occurrence of its complications, such as hepatocellular carcinoma (HCC), has rapidly increased. Obesity and diabetes are considered not only the main triggers for the development of the disease, but also two independent risk factors for HCC. Single nucleotide polymorphisms (such as PNPLA3, TM6SF2 and MBOAT7) are related to the susceptibility to the development of HCC and its progression. Therefore, an appropriate follow-up of these patients is needed for the early diagnosis and treatment of HCC. To date, international guidelines recommend the use of ultrasonography with or without alpha-fetoprotein (AFP) in patients with advanced fibrosis. Furthermore, the use of non-invasive tools could represent a strategy to implement surveillance performance. In this review, we analyzed the main risk factors of NAFLD-related HCC, the validated screening methods and the future perspectives.
Keywords:
non-alcoholic fatty liver disease; NAFLD; hepatocellular carcinoma; HCC; PNPLA3; TM6SF2; miRNA; micro RNA; lncRNA; long non-conding RNA
1. Introduction
Non-alcoholic fatty liver disease (NAFLD) is a metabolic disorder including a spectrum of pathological conditions ranging from simple steatosis (NAFL) to steatohepatitis (NASH) and cirrhosis.
NAFLD represents the most common liver disease worldwide, with a global prevalence of 25% [
1
]. Environmental (especially diabetes and obesity) and genetic factors seem to influence geographical distribution of NAFLD, which is higher in Asia and South America and lower in Africa.
The pandemic of NAFLD represents the heaviest burden among modern liver diseases, not only due to its epidemiology, but also because of the risk of progression to cirrhosis and its complications, such as hepatic decompensation, hepatocellular carcinoma (HCC) and death. Ekstedt et al. [
2
] showed an increased overall mortality (HR 1.29), with increased risk of cardiovascular disease (HR 1.55) and HCC (HR 6.55) in biopsy-proven NAFLD patients compared to a general population.
2. The Burden of NAFLD-Related HCC
In more than 80% of cases, HCC develops in cirrhosis with different underlying etiologies, mainly viral hepatitis (HCV–HBV) and fatty liver (alcoholic and non-alcoholic related). While the epidemiological data concerning HCC in viral and alcoholic hepatitis are consolidated, there is a lack of strong epidemiological data concerning the incidence and prevalence of HCC in NAFLD.
Overall, these data suggest that NAFLD is going to be the most relevant etiology of HCC in the coming years. The explanation of the epidemiological changes discussed above may be related to the development of antiviral therapies (i.e., DAAs for HCV infection) that were shown to be effective in decreasing the risk of HCC occurrence and hepatic decompensation and to the rapid worldwide increase of the prevalence and the incidence of metabolic disorders, such as diabetes and obesity. In the future, epidemiological data able to reliably quantify the alarming growth of NAFLD-related HCC will be needed, especially in patients without cirrhosis, as well as properly designed studies for assessing the impact of therapy, both lifestyle and pharmacological approaches, on the risk for the development of HCC.
3. The Impact of Metabolic and Genetic Risk Factors
The strong association between NAFLD and metabolic and genetic risk factors is widely known, and these present themselves risk factors for cancer (not only HCC) (
Figure 1
).
3.2. Diabetes
Diabetes represents another emerging risk factor for both NAFLD/NASH and for HCC.
A large prospective cohort study conducted in 173,643 patients with diabetes and 650,620 without diabetes revealed an incidence rate for HCC that was significantly higher among patients with diabetes (2.39 versus 0.87 per 10,000 person-years.
p
< 0.0001) [
18
].
Multivariate analysis showed that diabetes was associated with a greater than 2-fold increase in risk of HCC, after adjustment for anthropometric and demographic factors, and comorbidities. A sensitivity analysis after exclusion of patients with HCV, HBV, alcohol consumption and fatty liver confirmed the independent association between diabetes and HCC. Although it should be considered that these data have been obtained in patients identified at hospitals of Veterans Affairs, similar results were observed in a US population-based study using Surveillance, Epidemiology and End-Results (SEER) registries [
19
]. Specifically, after adjustment for well-known HCC risk factors, diabetes was associated with a threefold increase in the risk of HCC.
The magnitude of this association decreased, but still remained significant, in the subgroup of patients without major risk factors. Similar results were observed in a Japanese retrospective population cohort study on 6,508 patients with ultrasound (US)-diagnosed NAFLD followed-up for a median period of 5.6 years [
20
]. Although the incidence of HCC was quite low, the cumulative rate of HCC was significantly higher in the group of patients with diabetes in comparison with those without diabetes, and it was respectively 3.42% versus 0.10% at 12 years. These initial findings have been subsequently confirmed by a systematic review with meta-analysis including 25 cohort studies that showed an increased incidence of HCC in diabetic patients in comparison with those without diabetes, with a pooled RR of 2.01 (95% CI 1.61–2.51) [
21
].
Although heterogeneity among studies was high and significant, after stratification for geographic area, HBV or HCV infection, alcohol use, cirrhosis and duration of follow-up, the association between diabetes and increased incidence of HCC remained significant. Notably, authors also assessed the HCC mortality, that resulted increased in diabetic patients, compared with those without diabetes, with a pooled RR of 1.56 (95% CI 1.30–1.87). An Italian multicenter prospective study compared the clinical features between HCC patients with NAFLD (
n
= 145) and HCV-related liver disease (
n
= 611) [
22
].
Not surprisingly, the features of metabolic syndrome (including diabetes) were significantly more prevalent among HCC patients with NAFLD, as well as other risk factors for HCC such as age, male sex, and alcohol consumption. Interestingly, only about 50% of HCC patients with NAFLD had cirrhosis, and the absence of HCC surveillance in these patients could explain the larger HCC sizes and the more frequent infiltrative pattern observed in NAFLD patients, compared to HCV patients. Although unadjusted analysis showed a significantly shorter survival in HCC patients with NAFLD than in those with HCV, after propensity score matching no significant differences were observed in survival between the two groups. More recently, the association between diabetes and HCC was assessed in 354 Mayo Clinic patients with NASH cirrhosis [
23
].
Multivariate analysis showed that diabetes (HR 4.2 95% CI 1.2–14.2,
p
= 0.02), age and low albumin significantly predicted the development of HCC, differently from other metabolic risk factors, such as BMI. Overall, the data presented provide a strong evidence that obesity and diabetes increase the risk for HCC regardless of the presence of liver disease and they could influence the mortality of these patients limiting the access to curative treatments for HCC, but the impact of these risk factors among NAFLD patients should be further assessed in well-designed prospective studies and pathogenic mechanisms should be understood more clearly, aiming to improve the cost-effectiveness of surveillance programs and to develop novel targeted therapies.
3.3. Genetics Findings
Epidemiological and genetic studies indicate a strong pattern of heritability that may explain some of the variability in NAFLD phenotype and risk of progression. Among the other risk factors, inherited factors contribute to HCC susceptibility, and strong familial aggregation is observed [
24
]. To date, at least three common genetic variants in the patatin-like phospholipase domain-containing protein 3 (PNPLA3), transmembrane 6 superfamily member 2 (TM6SF2), and membrane-bound Oacyltransferase domain-containing 7 (MBOAT7) genes have been robustly linked to NAFLD in the population. The function of these genes revealed novel pathways implicated in both the development and progression of NAFLD.
Table 1
summarizes some of the most relevant findings about the role of genetic in NAFLD-related HCC.
4. The Issue of Screening
The identification of NAFLD patients needing a systematic screening for HCC still represents a critical issue. This is related to the poor knowledge of the molecular pathways involved in hepatocarcinogenesis, the wide heterogeneity existing among NAFLD patients, and the coexistence of other risk factors for HCC, in addition to chronic liver disease. For this reasons, predictive biomarker models able to identify specific high-risk subgroups remain an unmet clinical need, considering the increasing incidence of NAFLD in general population and the possibility of the development of HCC also in the absence of advanced fibrosis or cirrhosis. Therefore, the identification of personalized risk profiles of HCC in NAFLD patients represents a clinical and methodological challenge.
4.1. Who Screen
The correct identification of NAFLD patients to be screened requires the accurate estimation of the incidence of HCC in patients with or without cirrhosis.
Incidence of HCC in NAFLD was 0.21/1000 person years and HCC was significantly more frequent among NAFLD patients in comparison with controls, also after adjustment for race and metabolic syndrome (HR 7.62. 95% CI 5.76–10.09). Notably, the incidence of HCC in NAFLD patients without cirrhosis (0.08/1000 person years) was higher than that observed in the control group without NAFLD (0.02/1000 person years), and the patients with higher risk were male, older, Hispanics and cirrhotics.
The absence of HCC among patients with fibrosis F0–F2 in our cohort could be explained by the young mean age of the included patients and by the moderately long follow-up.
Points are assigned according to age, etiology, gender and platelet count, allowing stratification into low-, medium- and high-risk subgroups. Particularly, authors observed in the derivation cohort a 10-year cumulative HCC incidence of 3%, 10% and 32%, respectively, and they validated these data in an external cohort.
Finally, an approach to HCC risk profiling based on the combination of clinical (i.e., diabetes, obesity, severity of portal hypertension), biochemical (APRI), histological (severity of fibrosis) and genetic (i.e., PNPLA3 and MBOAT7) features could identify personalized risk profiles associated with the development of HCC in patients with NAFLD and further data will be needed to identify NAFLD patients without cirrhosis at higher risk of HCC for whom a surveillance program could result cost-effective.
4.2. How to Screen
According to the data mentioned above, it is still not clear which NAFLD patients without cirrhosis should undergo HCC surveillance and among those with cirrhosis which subgroups are at higher risk for HCC, needing a more stringent surveillance program (
Figure 2
).
At the same time, it is not even clear what technique should be used to screen NAFLD patients for HCC. If several national and international guidelines agree on the use of 6-months abdominal US, different are the recommendations about the use of serum biomarkers (i.e., alpha-fetoprotein [AFP]).
While European guidelines [
56
] state that cost-effectiveness of available biomarkers is too low to recommend a routine use in surveillance, American guidelines recommend the use of US with or without AFP and Korean guidelines support the use of 6-month assessment of AFP levels, in combination with US [
59
,
60
].
The performance of US, with or without AFP, in detecting HCC, was assessed in a meta-analysis of 32 studies, including 13,367 patients, that reported sensitivity and specificity of different surveillance strategies [
61
]. Pooled sensitivity of US for any HCC stage resulted quite good (84%, 95% CI 76%–92%), but it decreased to a modest value with a wider confidence interval (47%, 95% CI 33%–61%), restricting the analysis to the detection of only early stage HCC. Eighteen out of 32 studies compared the sensitivity of US with or without AFP for the detection of HCC at any stage: the addition of AFP to US resulted in an improvement of the sensitivity (97%, 95% CI 91%–99%) in comparison with US alone (78%, 95% CI 67%–86%).
However, the increased sensitivity associated with the combination of US and AFP affected the specificity, increasing the rate of false positive results. Restricting the analysis to only studies (
n
= 8) that assessed the detection of early HCC, a significant superiority of the combination of US and AFP over US alone was observed in terms of sensitivity (63% vs. 45%, respectively,
p
= 0.002), but, not surprisingly, at the cost of a decrease in terms of specificity.
The adherence to the HCC surveillance program represents another critical issue, as it has been shown that it could have an impact on survival and other relevant outcomes.
A systematic review with a meta-analysis of 22 studies (19,511 patients) showed a poor overall adherence rate (52%, 95% CI 38%–66%) with a significant heterogeneity within the included studies and compared the adherence rate among different etiologies of liver disease, showing no significant differences [
62
]. Study design resulted the only study-level covariate significantly associated with screening adherence by multivariate meta-regression, and prospective studies were associated with a significantly higher adherence rate compared to retrospective studies. Conversely, retrospective data from ITALICA cohort revealed not only an increase during the two last decades of "non-viral" HCC cases, but also a lower proportion of NASH-related HCC diagnosed during regular 6-month surveillance in comparison with HCV-related HCC (respectively, 39% vs. 68%) [
63
]
In consideration of the underuse of the regular surveillance program and its potential impact on survival, research focused on how to improve the adherence, for example through the use of a mailed outreach strategy or navigation strategies (such as active encouragement of participation to surveillance and the identification of the barriers to surveillance). A randomized controlled trial compared these two approaches with the usual care in 1800 patients with chronic liver disease and different ethnicity (16.6% had NASH as etiology and 79.6% of the overall cohort had cirrhosis) [
64
]. In the intention-to-treat analysis, the primary outcome (defined as the completion of abdominal imaging every 6 months for 18 months) was reached in 7.3% of usual care patients, in 17.8% of outreach-alone patients and in 23.3% of outreach/navigation patients. Particularly, a significant increase of 16% in the surveillance completion rate was observed in patients underwent the combined approach of outreach and navigation, compared to the usual approach. The ethnicity did not have a significant impact on the primary outcome, and secondary outcome (the proportion of patients with a diagnosis of early stage HCC) was not significantly different among the three intervention groups, although the study was not powered to find differences in the tumor stage at diagnosis. However, patients underwent surveillance had a significantly higher proportion of early stage HCC in comparison with those diagnosed incidentally or after the appearance of symptoms. These data suggested that the combination of mailed outreach invitations with patient navigation is an effective strategy to improve the adherence to HCC surveillance screening over a period of 18 months. Further studies will be needed to prove the effectiveness of this approach in other health systems and in cohorts of patients with a higher proportion of NASH as etiology of liver disease.
Effectiveness of US in detecting early HCC stages is another critical issue, as it was reported that US sensitivity could be very low (32%) in a clinical practice setting [
65
]. The inadequacy of US sensitivity lead to an increase of the proportion of patients diagnosed with late stages HCC, resulting in a dismal prognosis. The identification of the factors associated with US failure in the detection of HCC could be useful to select subgroups of patients which should be surveilled with alternative imaging techniques or to improve the ultrasound imaging acquisition. A retrospective cohort study was conducted on 941 patients with cirrhosis (11.7% with NASH as etiology) to assess the adequacy of US and to identify clinical factors associated with inadequate quality of US in surveillance [
66
]. The quality of US was defined according to a subjective evaluation by expert radiologists in terms of visualization of the entire liver and exclusion of focal lesions, including HCC. Interestingly, US was considered inadequate in about 20% of cases, and multivariate analysis showed that increasing BMI class and NASH were independently associated with an inadequate US quality. These findings could be explained considering that obesity and the accumulation of subcutaneous fat affect the obtainment of high-quality US images of the whole liver and that liver steatosis associated with NASH impairs the attenuation of US pulse and the visualization of possible focal lesions. These results were largely confirmed by a single-center study conducted on 352 patients referred to liver transplant with known HCC [
67
].
Comparing the US sensitivity to that of computed tomography (CT) or magnetic resonance imaging (MRI), authors showed that obesity and NASH were significantly associated with a lower US sensitivity. Particularly, US sensitivity was 76% in obese patients (vs. 87% in non-obese patients,
p
= 0.01) and 59% in NASH patients (vs. 84% in other etiologies,
p
= 0.02).
These data appear to be relevant as the burden of the obesity and of NASH-related HCC is rapidly increasing. Alternative imaging techniques such as CT or MRI may resolve these issues in the subgroups of patients prone to failing US surveillance, but both costs and radiation exposure should be assessed before these techniques can be extended on large scale surveillance programs. For these reasons, non-invasive accurate biomarkers urgently need to be combined with available imaging techniques and to improve the quality of HCC surveillance in NAFLD high-risk patients.
5. Prevention Strategies
The development of HCC in patients with NAFLD without cirrhosis suggests a NAFLD-specific mechanism of carcinogenesis that is probably independent of hepatic fibrosis [
68
].
5.1. Lifestyle Interventions
Because obesity and type 2 diabetes are independent risk factors of HCC (see above), the correction of either could be a key strategy for preventing development of HCC in patients with NAFLD. To support this hypothesis, in a meta-analysis of 13 case-control and 13 cohort studies, diabetes was associated with increased HCC risk (OR, 2.5 and HR, 2.5, respectively) [
69
]. Furthermore, high body mass index (BMI) was significantly associated with liver cancer risk (HR, 1.19 per BMI 5 kg/m
2
) in 5 million subjects registered in the Clinical Practice Research Datalink [
70
]. Therefore, lifestyle interventions could be useful in improving obesity and type 2 diabetes, and lifestyle interventions may prevent HCC. This finding is suggested by observational studies. A meta-analysis of 19 studies, involving 1,290,045 individuals, reported that healthy eating, especially a diet rich in vegetables, may reduce HCC risk (RR, 0.72) [
71
]. In a prospective cohort of 428,584 subjects, higher physical activity was associated with lower HCC risk (HR, 0.69) [
72
]. Specifically, Turati et al. showed, that adequate adherence to a Mediterranean diet was protective against HCC in two cohorts of subjects—513 patients with HCC and 722 controls (
p
< 0.001) [
73
]
5.2. Statins and Metformin
The high HCC risk in association with type 2 diabetes has been widely discussed above, so anti-diabetic therapies may be rational HCC chemopreventive strategies. Metformin, a biguanide derivate, is an insulin sensitizer drug that inhibits gluconeogenesis and elicits various anti-neoplastic effects.
5.3. Anti-fibrotic Therapies
The rational of use of anti-fibrotic therapies as HCC chemoprevention is supported by halting progression of fibrosis, one of the most independent risk factor of carcinogenesis.
Any chronic liver injury leads to release of inflammation molecules (including TNF, IL6, IL1β, ROS and hedgehog ligands) as a triggers of fibrogenesis by hepatic stellate cell activation [
93
].
A phase 2 trial (NCT02466516) of ASK1 inhibitor, selonsertib (GS-4997), reduced liver fibrosis (>1 stage) in 43% of NASH patients. Cenicriviroc, a dual inhibitor of fibrosis-promoting CCR2/CCR5 reduced liver fibrosis in a phase 2 trial (CENTAUR) [
94
], and is now being tested in a follow-up phase 3 trial (AURORA, NCT03028740). A PPARα/δ agonist, elafibranor, stopped fibrosis progression in non-cirrhotic NASH in a phase 2 trial [
95
], and a follow-up phase 3 trial is ongoing (RESOLVE-IT, NCT02704403). Despite the promising results, the framework for assessing anti-fibrotic therapies for clinically meaningful HCC chemopreventive effects has not yet been established.
6. Future perspectives
In this scenario, according to the growing interest of HCC and NAFLD, it is worthy identifying and implementing screening strategies to increase surveillance adherence and new screening tools or devices.
6.1. miRNA
Although several miRNA candidates have been identified as differently involved in the progression of liver disease, some observations are inconsistent in certain cases due to patients' inter-individual variability, environmental factors, and HCC genetic and etiological background. Another contradiction is the evidence of circulating miRNAs with different expression in plasma/serum and in tumor.
6.2. lncRNA
HCC, as well as other malignancies, is characterized by a progressive collection of genetic and epigenetic alterations.
Recently, long non-coding RNAs (lncRNAs) have emerged as regulators of the onset and progression of HCC. lncRNAs are ubiquitous transcripts (with a length of 200 bp), characterized by cell-type specificity and tumor-type specificity. A great body of evidence highlights the relationship between lncRNAs and HCC and their role as biomarkers in HCC diagnosis and outcome prediction.
6.3. Exosomes
Recently, a role has been proposed for exosomes in liver diseases, and several studies are ongoing to better understand their potential in new diagnostic and therapeutic approaches.
Exosomes are small vesicles (30–100 nm in size) derived from endosomal membranes, and it was originally thought that they acted as removers of cell debris. Further studies have shown their role in intercellular communication and the modulation of cellular functions. Exosomes are involved in HCC progression by regulating proliferation, angiogenesis and invasion of the tumoral cells. Exosomes may also regulate HCC hypoxia stress and drug resistance. Based on these observations, exosomes are emerging as novel biomarkers of liver diseases [
114
].
Conigliaro et al. showed that the exposure of endothelial cells to CD90+ exosomes may increase the number and length of vascular structures [
115
]. On the other hand, due to their biological safety and stability potential, exosomes might be implemented for drug delivery, as well as in vaccination. Nevertheless, further studies on exosomes are needed to figure out their physiological and pathological role in liver diseases and their potential application as novel non-invasive biomarkers in NAFLD and HCC.
6.4. Epigenetic
Epigenetic modifications consist in chromosomes alterations without changes in DNA sequence and they have been proposed as a possible molecular explanation for the heterogeneity in individual susceptibility to developing cirrhosis, HCC, and end-stage liver disease [
116
]. Chromatin remodeling may be a critical step in the progression of simple steatosis to NASH and HCC, through impaired regulation of pro-inflammatory cytokines; overexpression of ATP-dependent chromatin remodeling proteins Brg1 and Brm was observed in hepatocytes cultured with free fatty acids [
117
]. These proteins are involved in chromatin remodeling through the activation of pro-inflammatory genes and the stabilization of the nuclear factor kappa B (NF-κB) binding. Mice models showed that experimentally depleting Brg1 was associated with the suppression of steatosis, inflammation and fibrosis. DNA methylation represents one of the primary relevant regulatory mechanisms in epigenetic modifications, and it is involved in the pathogenesis of several human neoplasms. Interestingly, using whole-genome DNA hydroxymethylation, a recent study compared AFP-negative HCC to adjacent non-neoplastic tissue, identifying 615 differentially hydroxymethylated regions [
118
]. The genes associated with these regions exhibited significantly enrichment with respect to functions such as actin binding and vascular morphogenesis, as well as in the MAPK pathway. Particularly, the authors identified key hydroxymethylated genes involved in the regulation of chromatin that could be associated with the occurrence of HCC in the absence of a significant elevation in AFP levels, suggesting their use as potential biomarkers. Although the majority of evidence on epigenetic modifications has been obtained in HBV- and HCV-related liver disease, their evaluation in patients with NAFLD appears to be an attractive tool for improving the personalization and the effectiveness of the surveillance programs and of the future treatments.
Conflicts of Interest
The authors declare no conflict of interest.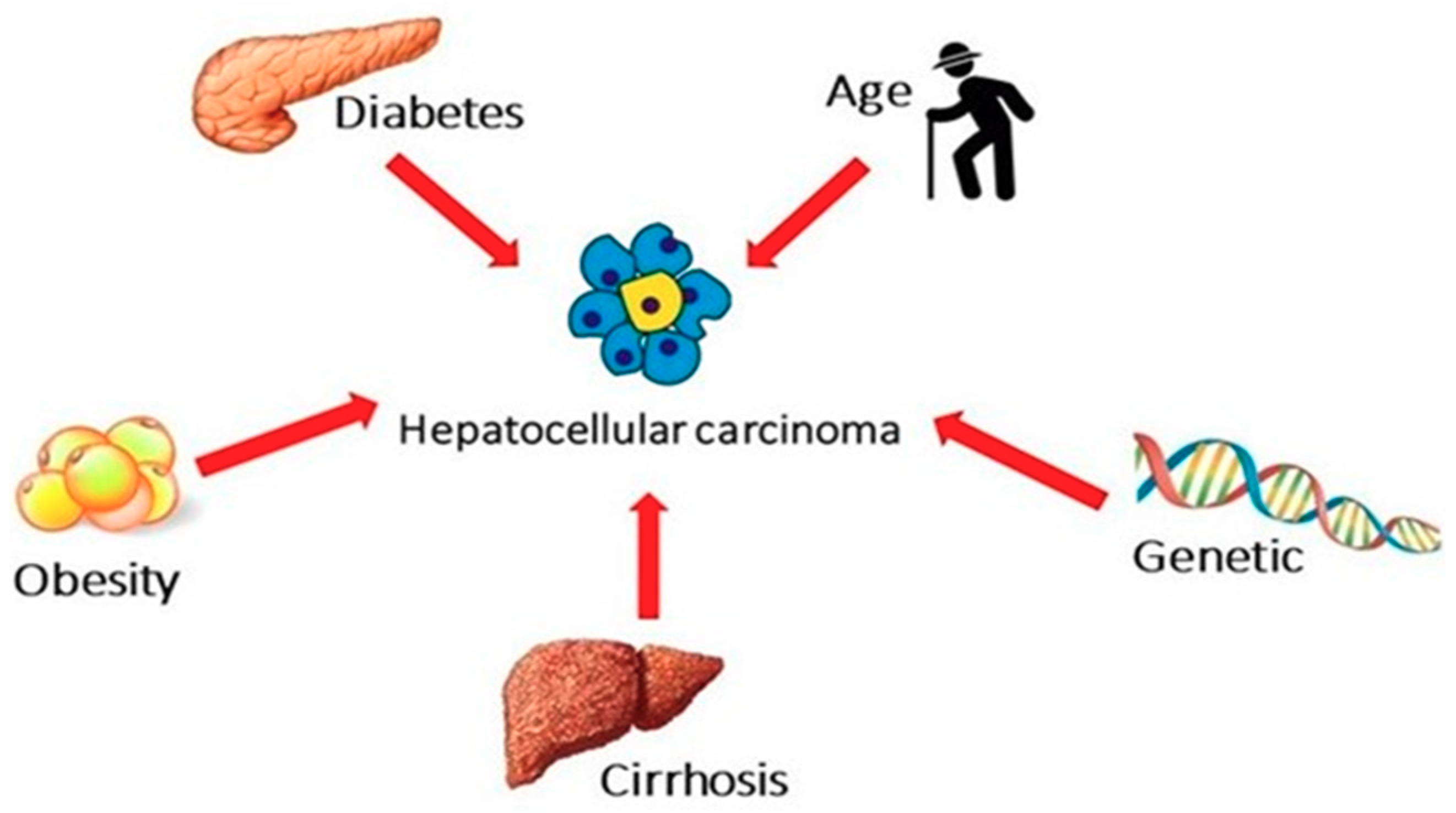 Figure 2. HCC surveillance in patients with NAFLD and advanced fibrosis: Present and future perspectives.

SNP
Number of Patients
Study Design
Cirrhosis
Country
Covariate Adjustment
Reference
PNPLA3 I148M
(rs738409, C > G)
100 with HCC-related NAFLD
275 NAFLD controls without HCC
Case-control, retrospective
24.8%
UK and Switzerland
Age, sex, BMI, diabetes, cirrhosis
[29]
PNPLA3 I148M
(rs738409, C > G)
471 with NAFLD
Cohort study, propspective
34.4 % (F3–F4)
Italy
Age, BMI, platelet count, albumin, IFG/diabetes, fibrosis F3–F4
[30]
TM6SF2 E167K
(rs58542926, C >T)
511 with liver disease (44% alcohol)
228 controls
Case-control, retrospective
100%
Italy
NA
[36]
MBOAT7
(rs641738, C > T)
132 with NAFLD
633 controls
Case-control, retrospective
27.5% (F3–F4)
Italy
Age, sex, obesity, diabetes, fibrosis F3–F4, PNPLA3, TM6SF2
[39]
Abbrevations: SNP, single nucleotide polymorphisms; NAFLD, nonalcoholic fatty liver disease; HCC, hepatocellular carcinoma; IFG, impaired fasting glucose; BMI, body mass index; NA, not assessed.

© 2019 by the authors. Licensee MDPI, Basel, Switzerland. This article is an open access article distributed under the terms and conditions of the Creative Commons Attribution (CC BY) license (http://creativecommons.org/licenses/by/4.0/).