Conferences
Upcoming MDPI Conferences (3)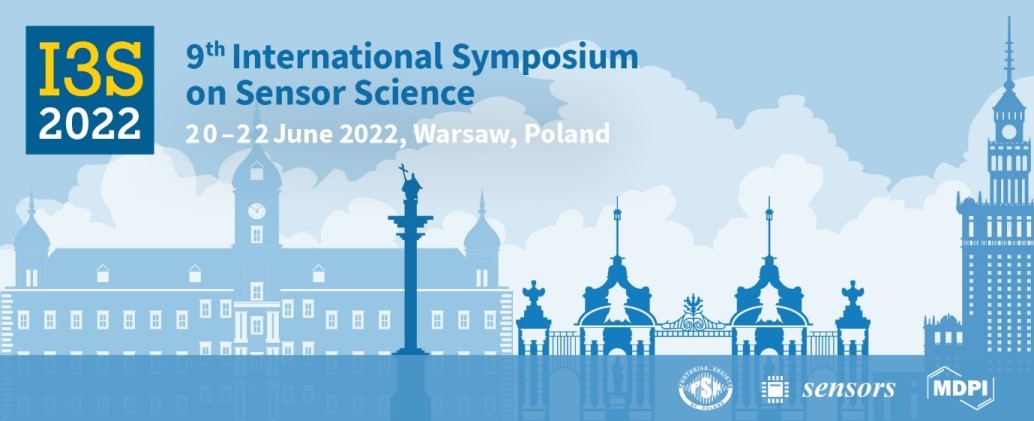 20–22 June 2022
9th International Symposium on Sensor Science - I3S 2022
Warsaw, Poland
Dear Colleagues,
It is with great pleasure that we announce the 9th International Symposium on Sensor Science, to be held in Warsaw, Poland, from 20 to 22 June 2022.
Sensor technology has been shown to be suitable for applications in many important fields, including industrial applications, security medical diagnostics, and environmental monitoring. This international conference, supported by the Photonics Society of Poland, Warsaw University of Technology as well MDPI Sensors, will bring together scientists from different areas to discuss important recent developments in sensor technology. It will represent a great opportunity for an in-person meeting of an interdisciplinary community aiming to discuss important breakthroughs in sensor technology and its related fields.
The main topics of the conference include:
Chemical sensors;
Biosensors;
Physical sensors;
Optical/photonic sensors;
Sensor applications;
Specialty optical fibers for sensing;
Materials, microfluidics, configurations and strategies for sensing;
Distributed sensing in optical fibers;
Amorphous materials for sensor applications.
We look forward to your participation in this exciting event.
Dr. Piotr Lesiak, Prof. Tomasz Woliński, Prof. Leszek Jaroszewicz
I3S2022 Conference Chairs

Follow the conversation on Twitter with #I3S2022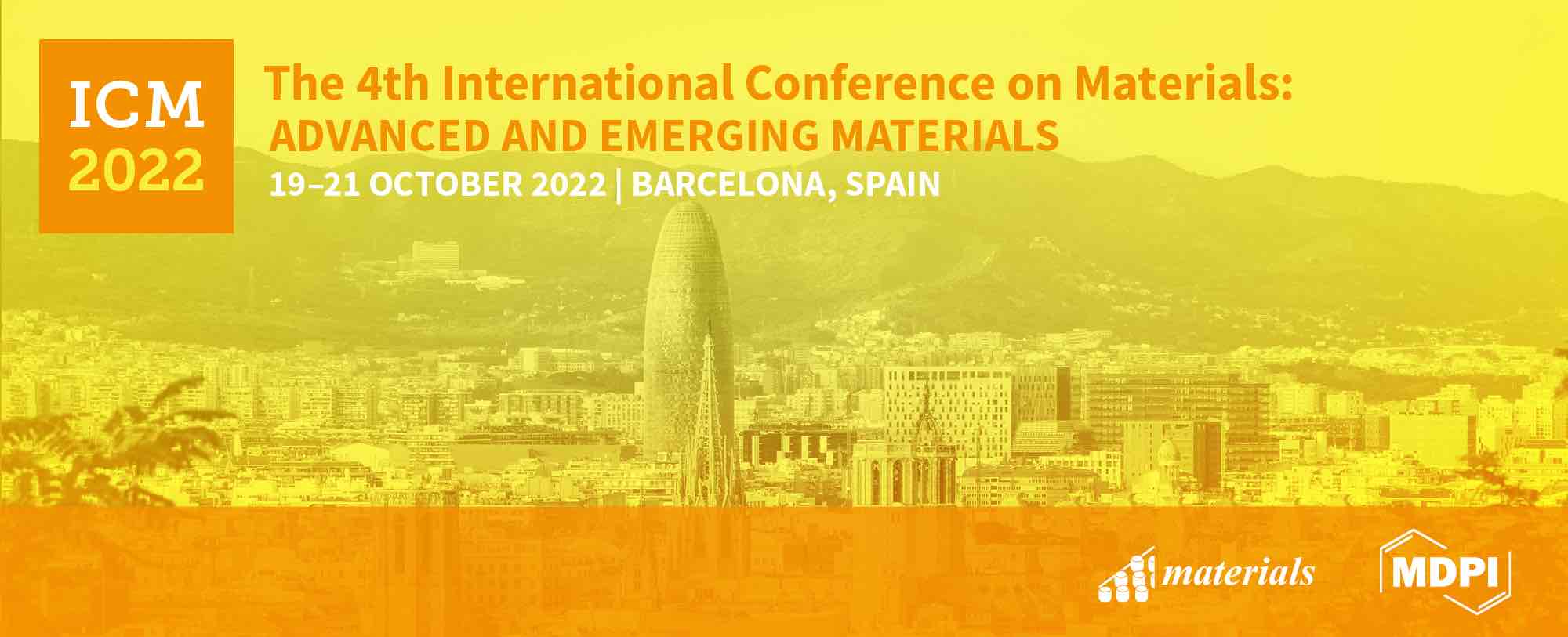 19–21 October 2022
ICM 2022 | 4th International Conference on Materials: Advanced and Emerging Materials
Barcelona, Spain
Dear colleagues, friends, and the wider material science community:
On behalf of the organizing committee, it is our great pleasure to invite you to the 4th International Conference of Materials, organized by MDPI's Open Access journal Materials. This conference will be held in the beautiful city of Barcelona from October 19 to October 21, 2022. The first three editions of the conference were in electronic format, and each was a great success. This has encouraged the organizing committee to take this tradition to the next level by organizing the 4th edition of this conference in Barcelona, where all stakeholders working on various aspects of materials science and material engineering can come together. The aim is to make this event a forum for discussion, knowledge exchange and fruitful interactions among participants in this exponentially growing field.
Stakeholders from academia and industry as well as from governments and research institutes are welcome to join this event and share their findings on various topics related to materials, such as:
Materials Characterization
Nanotechnology in Material Sciences and Engineering
Materials Processing and Manufacturing
Soft and Bio-materials
Fibers and Membranes
Optical, Electrical and Magnetic Materials
We are very enthusiastic about this 4th Materials Conference and are relying on you to make it a successful event.
We look forward to meeting you in Barcelona!
Prof. Dr. Maryam Tabrizian and Prof. Dr. Filippo Berto

ICM 2022 Chairs

1–15 November 2022
9th International Electronic Conference on Sensors and Applications (ECSA-9)
Online
It is a pleasure to announce that the 9th International Electronic Conference on Sensors and Applications (ECSA-9), chaired by Dr. Stefano Mariani, Dr. Francisco Falcone, Dr. Stefan Bosse, and Dr. Jean-marc Laheurte, will be held on https://ecsa-9.sciforum.net/ from 1 to 15 November 2022.
This conference aims to provide leading scientists working in the field of sensing technologies and their applications with a robust, common platform on which to share and discuss the latest research as well as promote the advancement of this exciting and rapidly changing field. We hope to encourage discovery across the discipline as we cover the following four broad themes in Sessions A–F, and then two special targeted themes in Sessions G–H, as listed below:
Chemo- and Biosensors (Session A).
Physical Sensors (Session B).
Sensor Network and IoT (Session C).
Remote Sensing (Session D).
Sensor Data Analytics (Session E).
Applications (Session F).
Student Session (Session G).
Posters (Session H).
ECSA-9 offers you the opportunity to participate in an international scholarly conference without the concerns and expenses of travelling—all you need is access to the Internet. During the conference period, you will be able to upload papers, posters, and presentations (including videos), comment on other presentations, and otherwise engage with fellow scholars in real time. In this way, the conference offers a novel opportunity to exchange opinions and views within the scholarly community and to discuss the papers and latest research in a discussion forum. The participation, as well as the "attendance" of this online conference, is free of charge.
Paper Submission Guidelines:
For information about the procedure for submission, peer review, revision, and acceptance of conference proceedings papers, please refer to the section "Instructions for Authors" at https://ecsa-9.sciforum.net/.
Timeline:
Abstract Submission: 26th July 2022.
Notification of Acceptance: 16th August 2022.
Proceedings Paper Submission Deadline: 13th September 2022.
Conference: 1–15 November 2022.
We look forward to receiving your research papers and to welcoming you to this ninth edition of the e-conference.
ECSA Secretary
Email: [email protected]
Sensors announces selected third-party conferences. In case you would like to announce your own event on the Sensors website, please fill out the following form to apply for the announcement of a conference or other academic event (seminar, workshop).
Upcoming Partner Conferences (21)