Journal Browser
►

▼

Journal Browser
Volumes not published by MDPI
Affiliated Societies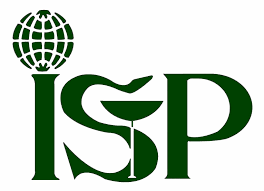 The International Society for Pathophysiology (ISP) is a non-governmental, non-profit organization uniting specialists of experimental physiology, clinical medicine and modern biology who work on the problems of human and animal pathophysiology. The ISP cooperates with related international scientific societies and associations. Their mission is to create a platform for global networking in the pathophysiology and versatile development of this field of physiology. Their vision is to bring together all the societies and individuals that are interested in working to strengthen the pathophysiological discipline.
The first Congress of the International Society for Pathophysiology was organized in Moscow, USSR after the discussion of Prof. Osmo Hänninen, who served as the organizing secretary general of the Centennial Congress of the IUPS, and academician Georgy N. Kryzhanovsky. The Organizing and Scientific Program Committee of the First ISP Congress consisted of 28 acknowledged experts in physiological sciences from all over the world. Prof. Kryzhanovsky served as the president and more than 1000 participants attended the Congress.
It has been always a significant part in the policy of the ISP Council to keep contact and to cooperate with national and international societies being interested in the field of physiological sciences. As a result, successful national and international scientific conferences were organized under the patronage of the ISP. An important cooperation exists also with the IUPS Council and European Coouncil for Cardiovascular Research (ECCR).