Journal Browser
►

▼

Journal Browser
Conferences
Upcoming MDPI Conferences (0)
No conferences found for the selection.
JMMP announces selected third-party conferences. In case you would like to announce your own event on the JMMP website, please fill out the following form to apply for the announcement of a conference or other academic event (seminar, workshop).
Upcoming Partner Conferences (2)

2–5 April 2023
The 20th International Conference on Sheet Metal (SHEMET 2023)
Nuremberg, Germany
The biannual international conference on sheet metal, celebrating its 20th realization 2nd–5th April 2023 in Nuremberg, is bringing together experts from industry and research from all over the world. Sheet metal, its properties and methods of efficient and targeted processing are an important issue today, maybe even more important than they have been in the past. A total of six keynote presentations equally distributed between industry and research as well as six organized topical sessions will ensure a vivid and fruitful discussion among all participants. For more information and details, visit www.shemet.org/2023.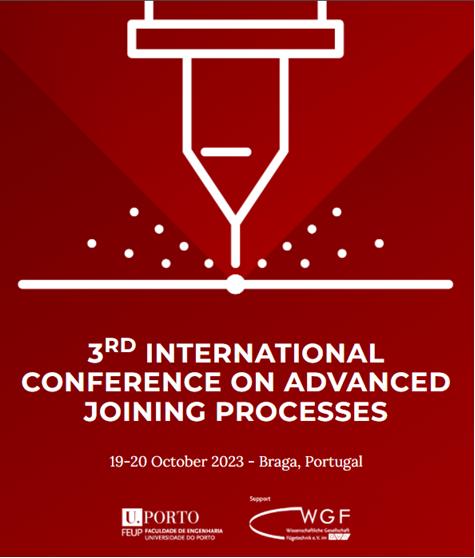 19–20 October 2023
The 3rd International Conference on Advanced Joining Processes 2023
Braga, Portugal
The 3rd International Conference on Advanced Joining Processes 2023 will take place in Braga (Portugal) on 19–20 October 2023. This conference is held every two years. The conference is chaired by Lucas F. M. da Silva and co-chaired by Paulo Martins (University of Lisbon, Portugal), Mohamad El-Zein (John Deere, USA) and Uwe Reisgen (RWTH Aachen University). The German Scientific Society of Joining (WGF, Wissenschaftliche Gesellschaft Fügetechnik) supports this conference. The focus is on all advanced methods of joining such as friction stir welding, joining by plastic deformation, laser welding, advanced mechanical joining, adhesive bonding, hybrid joining, etc.