Open Access This article is
freely available
re-usable
Review
Eye Movements in Medical Image Perception: A Selective Review of Past, Present and Future
1
Visual Attention Lab, Department of Surgery, Brigham & Women's Hospital, 65 Landsdowne St, Cambridge, MA 02139, USA
2
Department of Radiology, Harvard Medical School, Boston, MA 02115, USA
3
Department of Ophthalmology, Harvard Medical School, Boston, MA 02115, USA
*
Author to whom correspondence should be addressed.
Received: 1 April 2019 / Accepted: 18 June 2019 / Published: 20 June 2019
Abstract
:
The eye movements of experts, reading medical images, have been studied for many years. Unlike topics such as face perception, medical image perception research needs to cope with substantial, qualitative changes in the stimuli under study due to dramatic advances in medical imaging technology. For example, little is known about how radiologists search through 3D volumes of image data because they simply did not exist when earlier eye tracking studies were performed. Moreover, improvements in the affordability and portability of modern eye trackers make other, new studies practical. Here, we review some uses of eye movements in the study of medical image perception with an emphasis on newer work. We ask how basic research on scene perception relates to studies of medical 'scenes' and we discuss how tracking experts' eyes may provide useful insights for medical education and screening efficiency.
Keywords:
visual search; eye movements; medical image perception
1. Introduction
Detection and diagnosis in medicine are frequently based on analysis of medical images. Clinicians of various specializations consume a vast volume of medical images each day. They perform remarkable tasks with these images but they are not perfect. For instance, though more than two million new cases of breast cancer and lung cancer were diagnosed worldwide in 2018 according to the report from World Cancer Research Fund (worldwide cancer data,
https://www.wcrf.org/dietandcancer/cancer-trends/worldwide-cancer-data
), we know that many cancers are not discovered, even though they may be visible in the image (e.g., [
1
,
2
,
3
,
4
]). Though the acceptance of routine cancer screening has risen and the imaging technology has continued to advance, false negative and false positive rates continue to be higher than we would expect or desire [
5
,
6
]. Measuring the eye movements of experts as they perform medical image perception tasks is one way to identify possible weak spots in the processes of medical image perception, raising the possibility of interventions that could improve performance. Eye tracking can also be used to assess the effectiveness of those interventions. Finally, from the vantage point of the basic science of perception, expert performance with medical images can give us insight into the processes of more ordinary acts of scene perception.
One of the interesting aspects of medical image perception research is that the stimuli keep changing. Fifty years ago, questions about medical image perception would have been questions about static 2D, achromatic x-ray images, presented on film. Today, technologies, like CT, create a set of virtual slices through some volume of the body (e.g., the chest) and produce a 3D volume of image data to be examined [
7
]. They could look at nuclear medicine images (e.g., positron emission tomography—PET) or ultrasound [
8
], where a 3D dataset might be rendered as a rotating figure. Furthermore, many images are in color today [
9
]. The dataset might be 4-dimensional, with a time-varying fourth dimension as in CT angiography where a contrast agent is injected into the bloodstream and tracked in 3D as it sweeps the heart, brain, etc. [
10
]. Thus, there are three spatial dimensions and the images evolve over time [
11
], creating 4D datasets.
Each advance in technology requires (or should require) a new set of psychophysical studies because each new modality presents new opportunities and challenges for the perceptual and cognitive capabilities of the observers. What we learned about search strategies or patterns of errors in 2D films may be only loosely applicable to newer forms of imaging. It is nearly impossible to develop better viewing strategies without understanding how human perception works in these new modalities.
Though the technology changes, many of the basic perceptual issues do not. Kundel, Nodine and their colleagues and students have worked for many years on a set of issues that remain relevant today. We will organize this brief review starting with the scanpaths that can be measured during visual search, since the sequences of eye movements are the basic data that is collected in eye movement studies in medical image research. Once scanpaths are collected, they can be aggregated in various ways to address other questions such as the extent of the "useful field of view" (e.g., How much of the image can be processed around the current point of fixation?) and the nature of search errors (e.g., Was the missed cancer fixated during search?). The topic of "satisfaction of search" is an extension of the topic of search errors. Finally, we will discuss what people can perceive in a single glimpse—the 'gist' that can be extracted when there is no scanpath at all.
2. Scanpaths: Searching in Scenes and Medical Images
Thus, the eyes move in the XY plane while movement in Z, depth in the stack, is typically controlled by the observer through the workstation.
In thinking about possible differences between scanning in lung CT and breast tomosynthesis, it is worth noting that the different screening modalities are often used for different diagnostic purposes. For example, DBT is often used as a secondary diagnostic aid in addition to traditional mammography. But other 3D volumes of images, such as lung CT, serve as the primary screening tool. These different diagnostic tasks probably lead to very different scanpaths. Thus, it is important to search for general rules and also to check for those rules in multiple specific cases.
3. The Useful Field of View (UFOV)
If you fixate on the 'x' at the center of this clock face, you should note that you can read each number in turn. If, however, you need to determine which number is out of sequence, you may find that a single fixation of a quarter to a third of a second is not adequate to do the task. If you were lucky, the '2′ in the 7 o'clock position was inside your UFOV for this task at this moment. If not, if you only had one fixation, you would have missed it.
Returning to the idea of using eye movement feedback, discussed above, if the scanpath is to be used to warn the expert that some areas of the image are unexamined, those warnings should acknowledge that some areas simply do not need to be examined. Thus, it would be foolish to build a system that would insist that a reader fixate every part of an image before allowing the reader to move on to the next case and it might be clever if an artificial intelligence (AI) system could learn where in the image/scene a target might be and where it could never be.
4. Scanpath Signatures of Errors in Medical Image Perception
The motivation for eye movement feedback of the sort described above would be to prevent false negative (miss) errors in search. That implies that readers miss findings when they do not look at them. Not looking at a target is certainly one reason that the target might be missed, but it is not the only reason. In medical image perception, Kundel and colleagues developed a useful taxonomy of false negative errors, based on eye movement recording. For example, Kundel, Nodine & Carmody [
52
] recorded and analyzed eye movements from clinicians who were searching chest x-rays for lung nodules. They argued that clinicians' eye movements could be used to distinguish three types of errors: Search, recognition, and decision errors. In various works, the terminology has varied somewhat but the core idea has remained about the same. In
Figure 5
, we will use those terms to describe the taxonomy. The scanpaths in
Figure 5
are invented for purposes of illustration. Suppose that the yellow arrow is pointing to a finding in the breast that should be reported as suspicious. Kundel and colleagues argued that there were three different ways that this target might be missed. In a search error, the target is never fixated. A recognition error is said to occur when the eyes fixate on the target briefly and then move on, with no indication that the reader noted anything of interest. Finally, multiple and/or long fixations on a target indicate a decision error, if the reader still fails to report the finding. This pattern indicates that, implicitly or explicitly, the reader knew that this spot deserved attention but then the reader made the wrong decision and did not mark the spot as abnormal. In their lung nodule study, Kundel, Nodine & Carmody found that clinicians made about 30% search errors, 25% recognition and 45% decision errors. Similar proportions are found in a variety of studies (e.g., [
47
,
53
,
54
]).
How does this taxonomy of errors apply to 3D volumes of image data? The short answer is that the correct studies have not been done, but there are some hints. A major reason for moving to a 3D modality (e.g., lung CT) over a 2D one (chest x-ray) is that findings that are ambiguous in 2D are clarified by 3D. A downside of the move is that the increase in images leads to an increase in the time per case and to pressure to move quickly through the images. One might suspect that these factors would decrease the proportion of decision errors while increasing the proportion of search errors in which the target was never fixated. Drew et al. [
34
] found the signs of such a shift and a report by [
49
] that readers only search 26% of the lung in lung CT also points in that direction. The topic deserves further study. A more complete review of the work on specific types of search errors can be found in [
12
].
5. Incidental Findings and Satisfaction of Search Errors
Two, possibly related varieties of errors deserve some further mention. "Incidental findings" are findings that may be clinically significant but are not the primary target of the clinician's search. A lung nodule would be a primary target in a search for signs of lung cancer. The same lung nodule would be an incidental finding if it was noticed in the course of an exam to determine if the patient had pneumonia [
55
]. Radiologists are typically expected to report incidental findings [
56
]. There is considerable debate about reporting and management of incidental findings because many of them turns out not to require any action. Raising them to attention can cause unnecessary worry and unnecessary medical care [
57
,
58
,
59
,
60
]. On the other hand, not reporting a finding that turns out to be clinically significant is a potent source of malpractice suits [
61
]. It is important to note that radiologists are trained to detect incidental findings. They would not typically stumble on a finding by chance. They know what they are looking for and, indeed, may have specific search strategies designed to detect problems that are not the specific focus of the case.
Medical image perception researchers do not need to solve the issue around the management of incidental findings. We can focus on reducing the number of targets that are not found at all. Clinicians cannot successfully manage what they don't see. What kind of errors are missed incidental findings? In the eye tracking study that produced the driller/scanner data as shown in
Figure 2
, an image of a gorilla was inserted into the final case. It spanned five slices in the stack of CT images and was easily detectable in a variety of control conditions. Nevertheless, 20 of 24 radiologists failed to notice it [
62
]. The gorilla was chosen as a stimulus because it is the iconic stimulus [
63
] for studying the phenomenon of "inattentional blindness" [
64
]. The experiment showed that expertise does not immunize the expert against inattentional blindness, even when the stimuli are the subject of the expertise. When radiologists are looking for a small, round, white nodule, they are likely to miss a big visible gorilla right in front of their eyes because attention will be guided to the wrong set of basic color and shape features for gorilla detection [
65
].
Since the observers were being eye tracked, it was possible to apply the Kundel taxonomy to these miss errors (understanding that there are only 20 data points in total here, from the 20 miss trials). Observers spent nearly 6 s on average looking at the five slices that contained the gorilla. On average, they fixated on the gorilla itself for an average of 329 msec. Thus, most of these do not appear to be search errors. These appear to be recognition errors where the eyes landed on the gorilla but the strange identity of the item did not register with the observer. It seems quite unlikely that these could be decision errors. Of course, this does not mean that
all
misses or even most incidental finding errors are recognition errors. However, the result does make the point that an expert can look at something very odd in an image and, if looking for something else, fail to note the oddity.
As multiple radiologists have pointed out, gorillas are not an ideal model for incidental findings. When a radiologist misses a nodule while looking for pneumonia, she knows that lung cancer is something that can plausibly happen in a lung. Gorillas do not happen in lungs. In more recent work, we have developed a lab analog of incidental findings in which non-expert observers reliably miss over 30% of targets that they know that they are looking for [
66
]. Observers are looking for three specific images and, at the same time, for any members of any of three broad categories, like animals, hats, or fruit. They find the specific targets with ease but make large numbers of errors on the categorical targets. We don't yet know if observers fixate the targets that they fail to detect because the eye tracking experiments have not been done. The results of the gorilla study would imply that we will find that observers can fixate on an elephant and still fail to report having found an animal.
Satisfaction of Search (SoS) errors are a class of false negative errors that are somewhat similar to incidental finding errors in the sense that, in both cases, one target, either the one you are searching for or the one has been found, interferes with the detection of another. In the SoS case, finding one target in an image makes it less likely that observers will report a second target compared to cases where only the second target is present [
67
]. The name comes from the original account of the source of these errors. It was initially proposed that, having found one target, observers were "satisfied" and, thus, abandoned the search too soon, before finding the second target. Subsequent research suggests that this theory is not correct [
68
,
69
,
70
] but the name has persisted, though Cain et al. [
71
] have tried to get the field to shift to "subsequent search misses (SSM)".
There are two groups who have conducted the most extensive work on SoS: Berbaum and his colleagues (reviewed in [
72
,
73
]) and Cain, Adamo, Mitroff and colleagues [
71
]. Here, we want to focus on what eye movements can tell us about SoS errors. Kundel, Nodine, and their co-workers concluded that most SoS errors were recognition errors. The observers fixated on the missed items but only relatively briefly. If they spent a longer time, they tended to find the target [
70
]. Berbaum et al. [
74
] found that the type of task made a difference in x-ray studies of the abdomen. For some classes of radiologic exam, they found that the SoS errors tended to be search errors where the reader did not look in the right place. For other tasks, like Samuel et al. [
70
], they found a large proportion of recognition errors. On the other hand, in an eye tracking study of chest x-rays Berbaum et al. [
75
] found very few search errors, 35% recognition errors, and 58% decision errors. In that study, the readers apparently looked at the targets for some time and decided not to call them targets. Using a very different task, search for low contrast T's among L's, with a non-expert population of observers, Cain et al. [
71
] found search errors to be the largest category (37.8%), with the second largest category, at 24.3%, being a new type of error that they called "resource depletion errors". They define resource depletion errors as errors that arise when the first target depletes working memory resources that could be used to find the second target. Recognition and Decision errors together account for only 20% of errors in their study. Clearly, SoS (or SSM) errors are not the product of a unitary mechanism in search. As shown in [
71
], there is a taxonomy of these errors, as there is a taxonomy of errors in search more generally.
6. Scene Gist and Medical Scene Gist
7. Conclusions
In this brief review, we have tried to show the usefulness of eye tracking for understanding how experts perform tasks like those involved in clinical radiology. A similar story could be told about many other expert domains. Scanpaths tell a story. The story may not be as clear as optimistic interpretations of Yarbus' work might suggest, but the sequence of eye movements and the placement of fixations relative to targets tell us a lot about the processes of expert visual search. Eye movement recordings are of particular interest in analyzing errors and, we may hope, in testing efforts to reduce those errors. It is notable how many of the basic issues in this field were outlined and studied by Kundel, Nodine, and their group (as well as by other labs and earlier researchers). However, their path breaking work is not the end of the story. As long as the advances in medical imaging create new stimuli to improve medical interpretation, there are always new scientific questions that need to be investigated.
Funding
This research was funded by NIH grant number: NCI: CA207490; NEI: EY017001.
Conflicts of Interest
The authors declare no conflict of interest.
Figure 1. Eye tracking in 3D stacks of images means keeping track of the eye's position in the XY plane and the depth (Z) of the currently displayed image.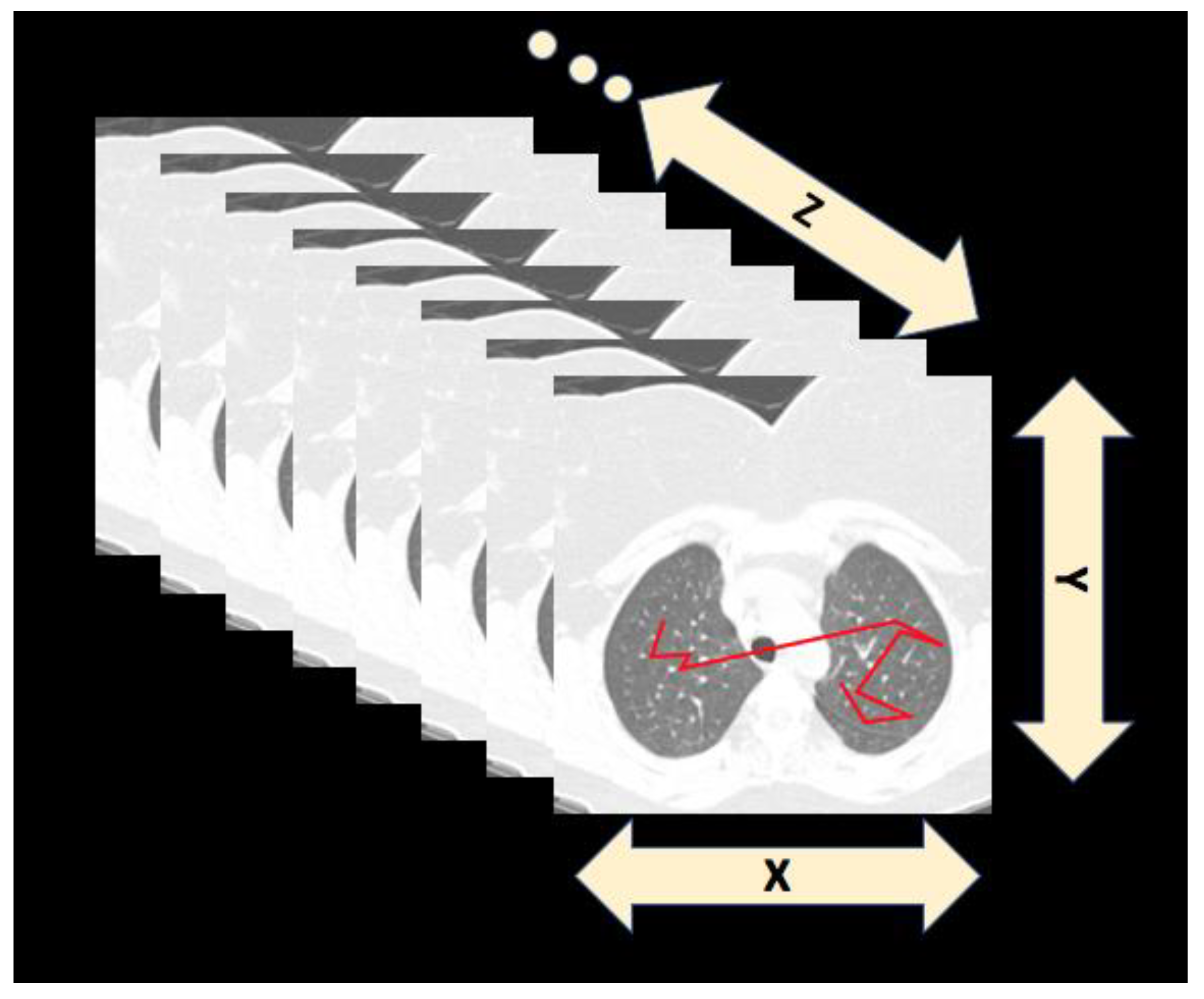 Figure 2. To visualize an approximation of the 3D scanpath through the lungs, position in the XY plane is coarsely color-coded into four quadrants (left-hand image). Depth (the slice in the stack) is plotted as a function of time-on-task on the right, with colors indicating the XY position. The terms "driller" and "scanner" are explained in the main text.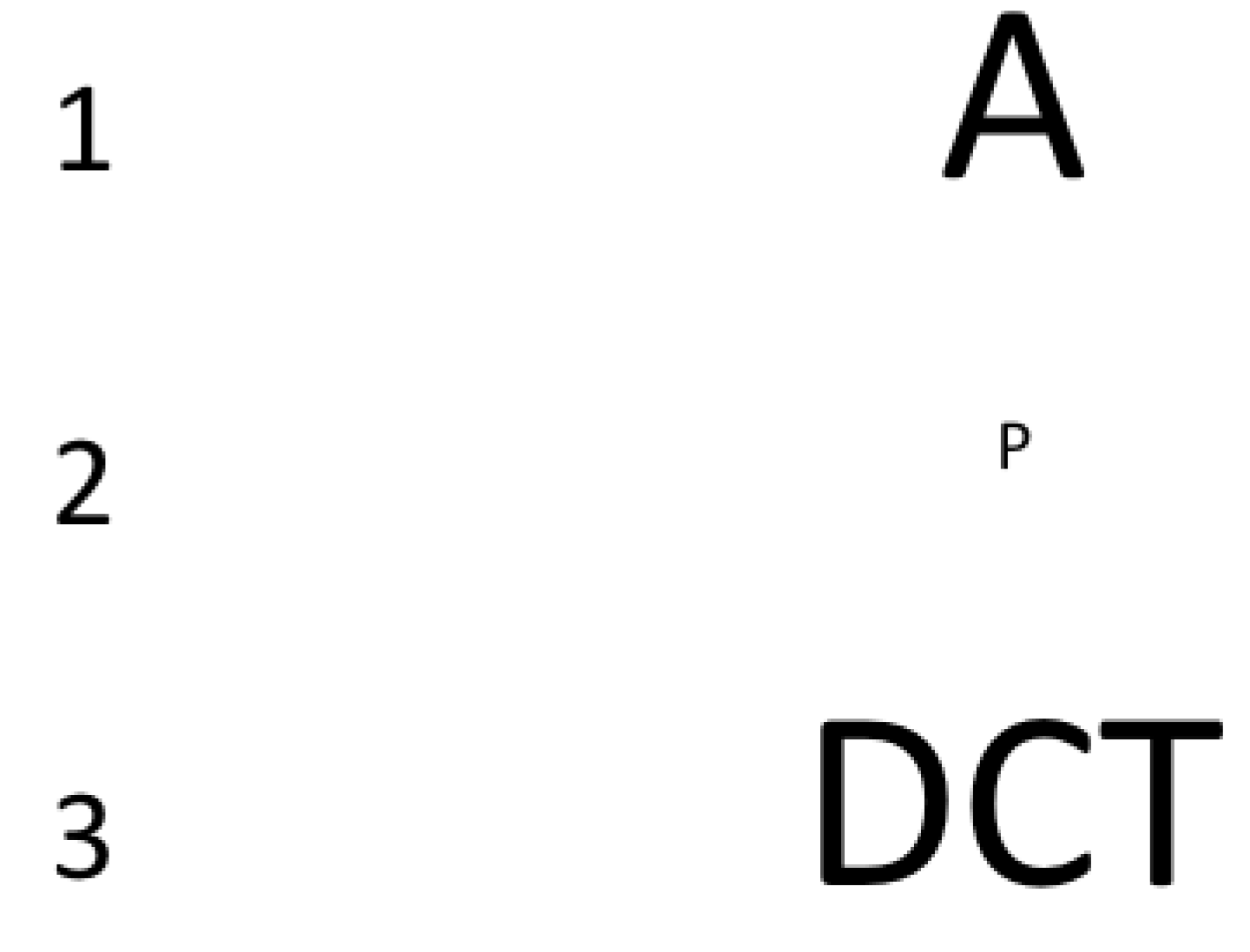 © 2019 by the authors. Licensee MDPI, Basel, Switzerland. This article is an open access article distributed under the terms and conditions of the Creative Commons Attribution (CC BY) license (http://creativecommons.org/licenses/by/4.0/).