Open Access This article is
freely available
re-usable
Review
Promising Recent Strategies with Potential Clinical Translational Value to Combat Antibacterial Resistant Surge
1
Department of Radiology, Washington University School of Medicine, St. Louis, MO 63110, USA
2
Cambrex High Point, Inc., High Point, NC 27265, USA
*
Authors to whom correspondence should be addressed.
Received: 6 December 2018 / Accepted: 26 January 2019 / Published: 31 January 2019
Abstract
:
Multiple drug resistance (MDR) for the treatment of bacterial infection has been a significant challenge since the beginning of the 21st century. Many of the small molecule-based antibiotic treatments have failed on numerous occasions due to a surge in MDR, which has claimed millions of lives worldwide. Small particles (SPs) consisting of metal, polymer or carbon nanoparticles (NPs) of different sizes, shapes and forms have shown considerable antibacterial effect over the past two decades. Unlike the classical small-molecule antibiotics, the small particles are less exposed so far to the bacteria to trigger a resistance mechanism, and hence have higher chances of fighting the challenge of the MDR process. Until recently, there has been limited progress of clinical treatments using NPs, despite ample reports of in vitro antibacterial efficacy. In this review, we discuss some recent and unconventional strategies that have explored the antibacterial efficacy of these small particles, alone and in combination with classical small molecules in vivo, and demonstrate possibilities that are favorable for clinical translations in near future.
Keywords:
MDR surge for bacteria; antibiotic nanoparticles; targeted drug delivery; in vivo efficacy; clinical translation
1. Introduction
In the prevailing situation, bacteria have developed resistance to practically all classes of antibiotics. The antibiotic resistance emergency has consequences in the form of factors such as:
The above factors incorporate the lack of innovation, and have strengthened the upwards trend in resistance; under these circumstances, it would be appropriate to anticipate that antibiotic resistance is inevitable for the foreseeable future.
2. Mechanism of Action of the SPs
The mechanism of action of different SPs against bacteria have still not been well understood, and more research is needed in this field [
47
,
48
,
49
]. Some of the widely accepted theories of mechanism involve generation of toxic Reactive Oxygen Species (ROS) initiated by the discharged metal ions from the metal NPs or the SPs [
50
]. The ROS can inhibit the bacterial growth by bacterial DNA damage via DNA bond dissociation and protein damage via disulfide bond dissociation at the active cite [
51
,
52
,
53
,
54
,
55
] (
Figure 2
). Perturbation of bacterial metabolic pathway, membrane surface charge disorder, mitochondrial disruption and internal pH modifications have also been reported as effective mechanisms of action of different SPs [
40
,
50
]. NADH: quinone oxidoreductase (NQR) electron transport (ET) channel is an important respiratory chain that maintains redox-driven trans-membrane Na
+
potential in bacterial cell environments [
56
,
57
]. Positively charged silver (Ag) NPs that are able to release Ag
+
ion can inhibit bacterial function by disrupting the NADH: NQR ET channel [
58
,
59
]. The polar attraction between the negatively charged bacterial cell walls and the positively charged SP surface, receptor-ligand binding, van der Waals interactions and several hydrophobic interactions between the bacterial cell wall and various different kinds of SPs leading to bacterial surface disruption are also attributed as the cause of antibacterial effects of these SPs [
60
,
61
].
In this context, it is worth mentioning that the association mechanisms of different SPs to gram-negative and gram-positive bacteria are different in many cases. As a result, SPs can be more effective toward a particular class of bacteria [
62
].
There are two main areas of antibacterial research using SPs. One is as a tool for efficient drug-delivery platform for the "small molecules" antibiotics. The other is the use of the SPs themselves as potential antibacterial agents.
3. Small Particles as Delivery Vehicles for Small Molecule Antibiotics
At the initial level of antibiotic resistance, the conventional means to overcome the ineffectiveness was either to administer high dosages of the antibiotics [
63
,
64
], or to use combination antibiotic administration [
65
,
66
]. Unfortunately, these strategies resulted in high off-target toxicity and more drug resistance in the long run [
67
]. Nanoparticles have been in use for efficient drug delivery for a while, and some nanoparticle formulations are in clinical use or in various stages of clinical trials [
24
,
68
,
69
,
70
,
71
,
72
,
73
]. The high success rate of NPs as drug carriers is due to three main reasons: controllable size; selectivity, with less off-target toxicity; and drug-release controllability. These advantages have long been recognized for antibacterial drug delivery as well [
74
]. Until recently, there have been very few examples, but the present decade shows a robust strategy that can utilize all the benefits of the NP-delivery system for effective antibiotic delivery in vivo with potential for clinical translation. For example, gold nanoparticles have been successfully coated with ampicillin, kanamycin and streptomycin, and showed improved cytotoxicity [
50
,
75
,
76
]. Unfortunately, these studies are limited to in vitro efficacy comparison of the nano-composites SPs, and does not provide any further insight into future translations. Recent NP-based drug delivery strategies have shown promise for future clinical translation and are discussed in the sections below.
4. Small Particles as Antibiotics
The antimicrobial activities of various different types of NPs, especially metal NPs, have been extensively reported over the last two decades. Unfortunately, most of the reports are limited to the chemical characterizations of the core NPs or their final SP form, and corresponding in vitro efficacy studies. Though many of those findings were highly promising for clinical translation, only a few of them have been further investigated in order to move forward with in vivo applications [
47
]. One possible reason could be that these particles do not follow the guidelines of classical medicinal chemistry that have governed the antibiotic research methodology until now. Considering the timelines of the reports of applications of the SPs in in vivo models, it can be said that the urgency of developing unconventional strategies was felt only at the end of the 1st decade of the twenty-first century, when MDR against the classical small molecules reached an alarming stage [
172
,
173
]. Advancements of the antibacterial SPs the clinical translations have been reported in the field of biomedical engineering, and these include, but are not limited to, wound dressings, bone cements, dental materials, and coatings on artificial organs and implant devices [
40
].
4.1. Small Particle Applications in Wound Healing
Bacterial biofilm formation is a very common phenomenon in any epithelial wound and impedes the normal wound healing process [
174
]. Any wound healing material, such as a bandage or an ointment, is expected to have an antibacterial effect in order to prevent biofilm formation and anti-inflammatory properties, along with fibroblast and epithelial tissue proliferation supports, to allow smooth healing without chronic infection [
175
]. The use of conventional antibiotics in wound dressings is facing serious challenges due to MDR, especially because MRSA is closely associated with most wound-related biofilm formation, causing an increase in mortality and morbidity rate [
176
,
177
]. Use of unconventional antibiotics, including SPs, has resulted in considerable progress in overcoming the challenge [
178
,
179
].
Due to the long history of antibacterial efficacy of AgNPs [
47
], many Ag-based small particles have recently been translated into clinical applications, and multiple other candidates are currently in the pipeline [
178
]. Fucidin, Tegaderm, Acticoat, Bactigrass, and PolyMem Silver are some of the FDA-approved Ag small particle-containing wound dressing materials that are commercially available [
180
]. A Ag/AgCl/Graphene oxide SP composite wound dressing system has recently been developed by Zhou et al. that has successfully healed 2nd-degree burns within 10 days. Zhou's composite material demonstrated high antibacterial efficacy in mice model [
181
]. The stable and uniform character of this SP film, along with significant antibacterial effect against
S. aureus
with no eukaryotic cell toxicity, makes this method a potential candidate for clinical translation.
An in situ gelatin-reduced porous AgNP/Chitosan SP film-containing wound dressing has recently been reported to be highly effective in successfully healing an implanted and
S. aureus
-infected wound within 15 days in a rabbit model [
182
]. Chitosan and gelatin are widely used in the food and clinical industries as antibacterial agents, food preservatives and thickening agents [
183
,
184
]. Moreover, chitosan has also been used in synthesis of different SPs that showed considerable in vitro antibacterial efficacy [
185
,
186
,
187
]. Hence, this strategy provides an advantage for this SP system in terms of rapid clinical translation. Mesoporous silica-based SPs have opened multiple avenues of medical application, especially as DNA and RNA carriers. This particular application is due to its high drug-carrying capacity and low in vivo toxicity [
188
]. Wang et al. recently developed a mesoporous silica-based SP that demonstrated rapid hemostasis and antibacterial activity in mice model [
189
].
4.2. Small Particles in Artificial Implants
Small particles have recently shown promise in multiple artificial implantation applications as an antibacterial modality. Titanium dioxide (TiO
2
), silver, silicon, calcium and phosphorous SPs have been explored as potent antibacterial coatings on medical implant devices like cardiovascular apparatuses and catheters [
190
,
191
,
192
,
193
]. Copper oxide (CuO) and zinc oxide (ZnO) SPs have been studied for orthodontic treatments [
194
]. In cases of maxillofacial prostheses, infrared- photoactivatable TiO
2
SPs have been suggested for potential clinical applications due to their efficacy against MRSA [
195
]. A ZnO-cyclodextrin-cefepime SP prepared by Matrix Assisted Pulse Laser Evaporation (MAPLE) demonstrated good inhibition against bacterial biofilm formation at up to 24 h, with decent biocompatibility tested in mice model, and it has potential for further study to develop new coatings for artificial implants [
196
]. Polymethyl methacrylate (PMMA), commonly known as "bone cement", is used as implant fixation in clinics for various orthopedic surgeries, and antibiotics are customarily mixed with it in order to obtain a slow release of the drugs in order to treat any post-surgery bacterial infection [
197
,
198
,
199
,
200
]. PMMA containing 1% 5–50 nm Ag SPs was reported to be more effective against MRSA EDCC 5246 clinical samples compared to Gentamicin-loaded bone cement [
201
]. Mesoporous silica particles and caprolactum-silica particles have been demonstrated to be effective for controlled antibiotic release in bone cements [
202
,
203
].
4.3. Small Particle–Small Molecule Dual Functional Antibiotics; the Ultimate Weapon
After considering all the examples discussed above, it can be envisioned that SP-SM dual antibiotics may appear significantly more effective against the MDR compared to a single component as effective antibiotic. Lee et al. designed an amoxicillin incorporating nano-diamond as a SP antibacterial combo that can be incorporated in Gutta Percha for root canal treatment [
204
]. Song Wang and co-workers recently devised an interesting strategy for diabetic wound healing using an antibacterial host-defense immunogenic peptide LL37 [
205
] engrafted in AuNPs of antibiotic efficacy [
206
]. Thus, the formed SPs showed highly synergistic antibacterial activity. The SPs were also demonstrated to be able to carry DNA, and both the diabetic wound healing efficacy and DNA transfection ability were successfully validated in mice model, demonstrating a high potential for translation.
Although progress is being made in combining established small molecule antibiotics with antibacterial small particles to achieve a synergistic effect, new small molecule drugs could enhance the possibility of success of this combination strategy by multiple folds. Though much slower than required, some small molecule antibiotics have shown promise against highly resistant bacteria [
207
]. N,N-dimethylebiguanide-metal complexes have been demonstrated to be an effective new series of metal-based small molecule antibiotics that is worth exploring for in vivo efficacy and toxicological studies [
208
,
209
,
210
].
The discussion about the MDR surge and the strategies to tackle the challenges cannot be completed without mentioning the present state of tuberculosis (TB). Tuberculosis has been a scourge among bacterial infections, listed as one of the world's top ten causes of death, and the leading cause from a single infectious agent. The World Health Organization (WHO) reported an estimated 1.3 million deaths in 2017 as a result of TB [
211
]. Tuberculosis remains an unmet challenge in the medical and scientific community. One promising strategy is to target
Mycobacterium tuberculosis
GlgE (Mtb GlgE), a genetically validated tuberculosis target. GlgE (EC, 2.4.99.16) an α-1,4-glucan: phosphate maltosyltransferase is a member of the glycoside hydrolase family GH13_3 subfamily in the CAZy database [
212
,
213
,
214
,
215
], and it has been identified that GlgE (GlgE, Rv1327c) is vital for in vitro growth in Mtb [
216
]. The importance of GlgE arises from its involvement in the biosynthesis of the α-1,4-glucan 47 synthesis via transferring the donor maltose-1-phosphate (M1P) to the reducing end of the elongating α-1,4-glucan chain with an α-retaining mechanism (
Figure 3
). In recent years there have been sustained efforts to make a breakthrough in anti-tuberculosis drug development utilizing this key strategic information. Sucheck and co-workers developed a series of considerably effective trehalose and other glyco-conjugate-based Mtb GlgE inhibitors [
217
,
218
,
219
,
220
]. Another important chemical moiety from the classical medicinal chemistry viewpoint are the pyrazolo[1,5-a]pyrimidine and its derivatives. This core heterocyclic structure has been a consequential scaffold utilized in the design and development of some of the most promising antimicrobial compounds [
221
,
222
,
223
]. Along with the progress with small molecules, rapid progress is also underway in small particle developments against Mtb, where antibacterial efficacy is observed with immunotherapy [
224
].
5. Challenges and Prospects
As discussed, it appears that broader therapeutic strategies are being explored in order to leverage the maximum utility of SPs; however, there remain potential challenges that need to be overcome quickly. One major difference between classical small molecule antibiotic drug discovery and small particle drug discovery is that, unlike the small molecules, the mechanisms of action of small particles are not completely understood. Moreover, the field of SP antibiotic research is young and not well established. To obtain a fast outcome, there is an urgent need to develop a well-structured small particle-based drug discovery unit at an industrial scale that includes established steps of drug discovery research, including computational modeling, mechanistic study, small particle library synthesis, high-throughput screening, etc., along with unconventional combinatorial strategy development for multiple in vivo applications.
6. Conclusions
In the surge of MDR, bacteria develop rapid resistance against almost all kinds of available small molecule antibiotics. New antibiotic and, just as importantly, new therapeutic strategies are required to meet the urgent demand of MDR. Combination therapeutic strategies involving small particles consisting of different forms of nanoparticles with antibacterial efficacy along with existing and new small molecule antibiotics have high potential to overcome this alarming era of MDR. In the present review, we have visited some of the recent innovations that have successfully demonstrated the effectiveness of these small particles, both as efficient cargo for small molecule antibiotic delivery and as effective antibiotics themselves. Contemporary research has shown promise for clinical translation. A well-organized effort and maturation of the field will prompt the industrial resources required to combat the current state of MDR.
Funding
This research received no external funding.
Acknowledgments
We acknowledge David R Adams, Principal Scientist, Cambrex High Point, Inc. High Point, NC, USA, for his generous help organizing the manuscript.
Conflicts of Interest
The authors declare no conflict of interest.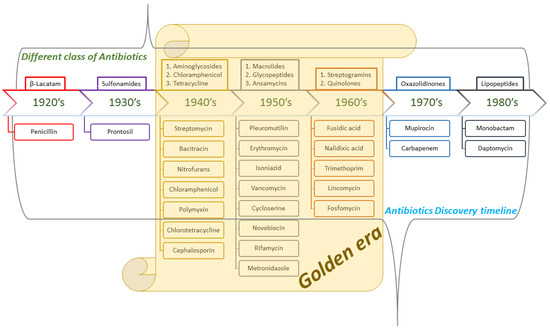 Figure 1. Schematic representation of the brief history of antibiotic treatments leading up to the surge in antibiotic resistance.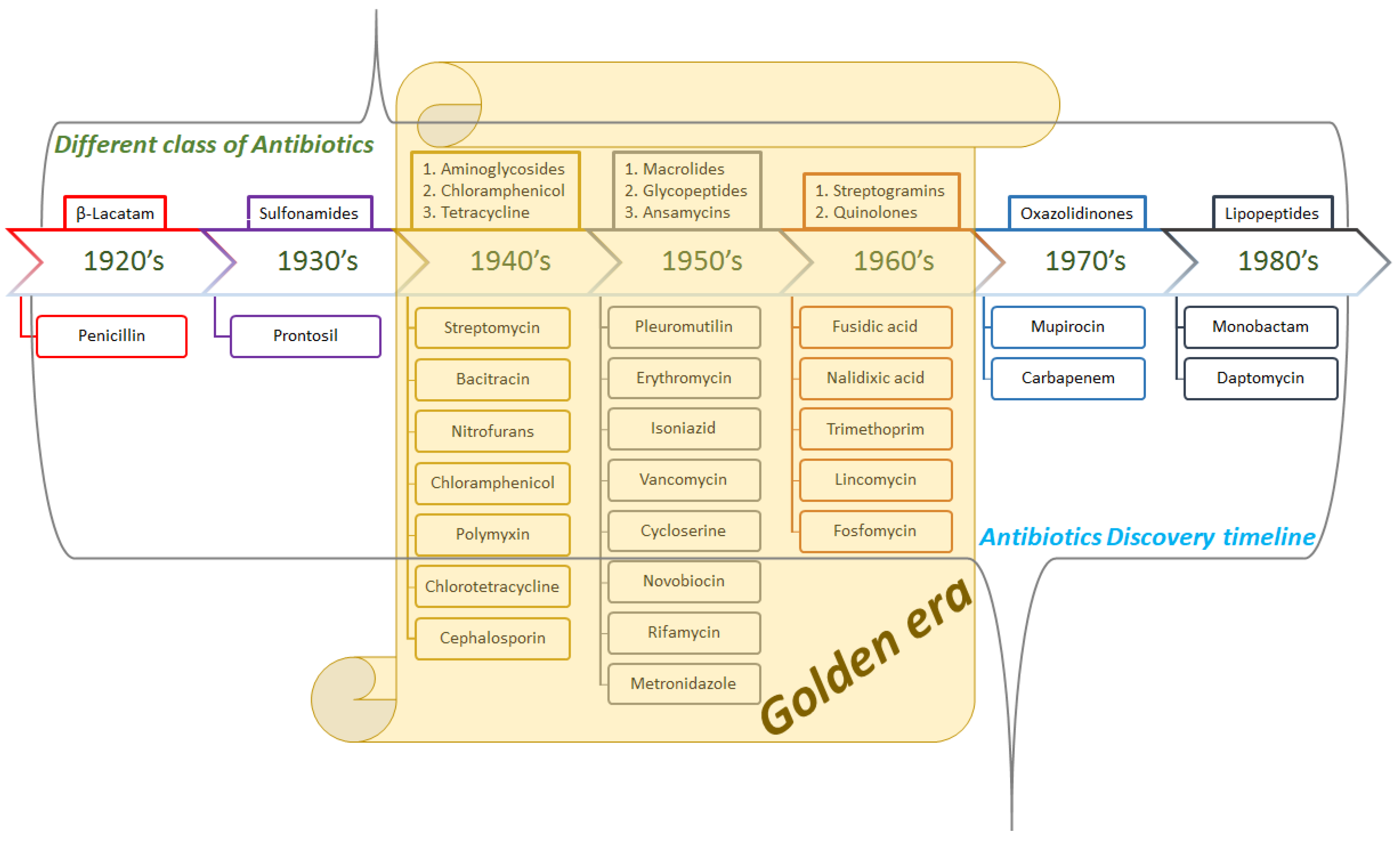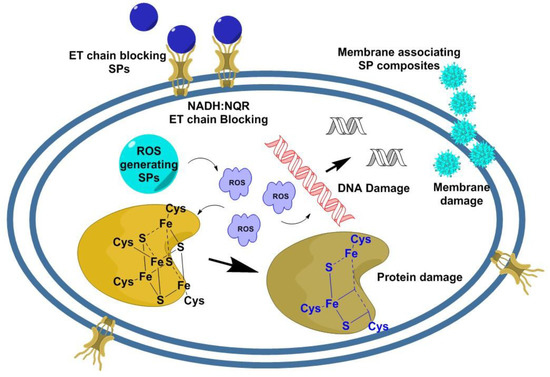 Figure 2.
Mechanisms of action of different antibacterial nanocomposite platform (SPs). The various possible paths of bacterial cell killing by the SPs involve: (i) association of the SPs with the bacterial cell membrane via electrostatic or van der Waals interactions, leading to membrane damage; (ii) generation of ROS, leading to bacterial protein, membrane and DNA damage; and (iii) some metal-based SPs can release metal ions that block NADH: NQR electron transport chain [
40
,
56
].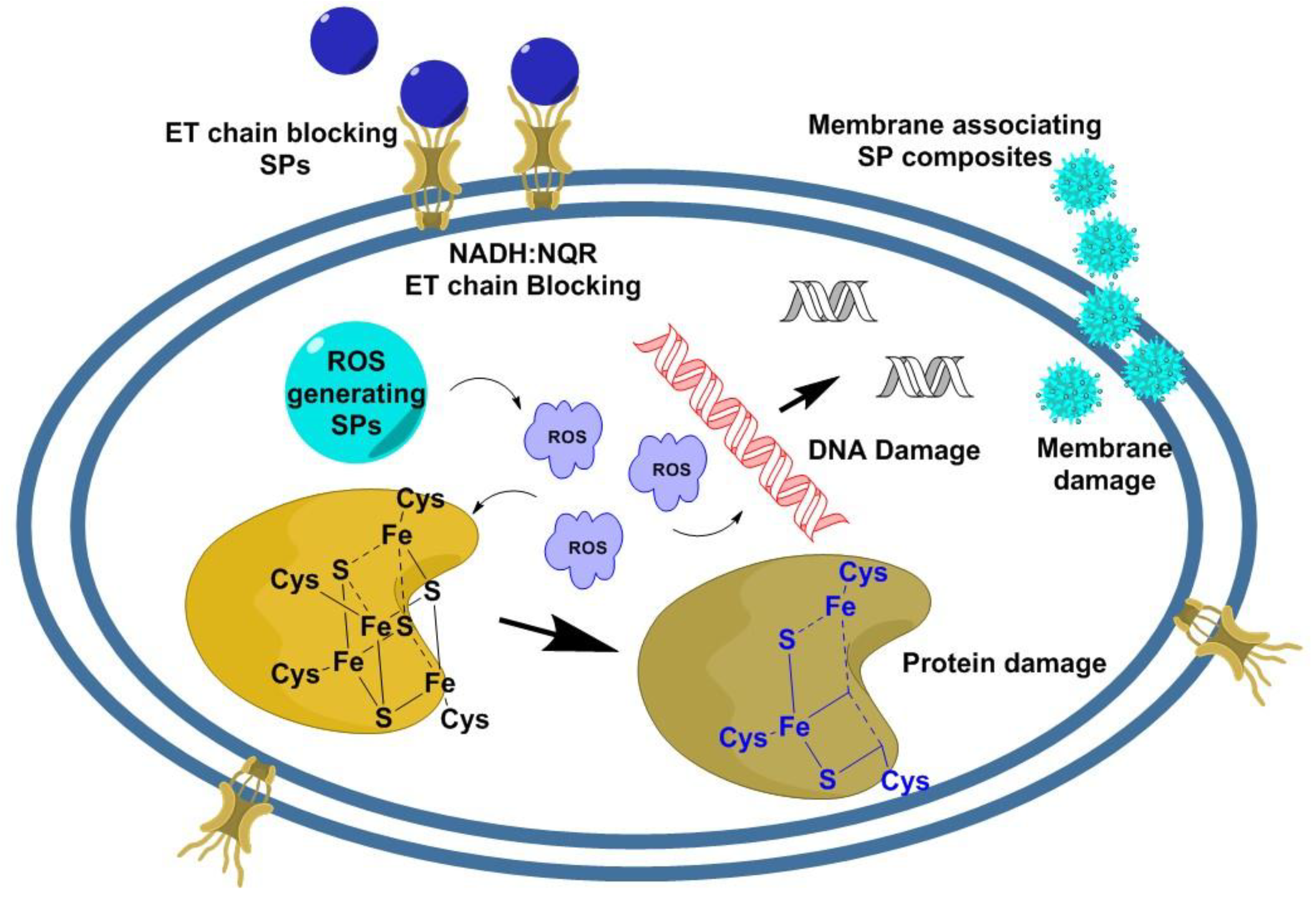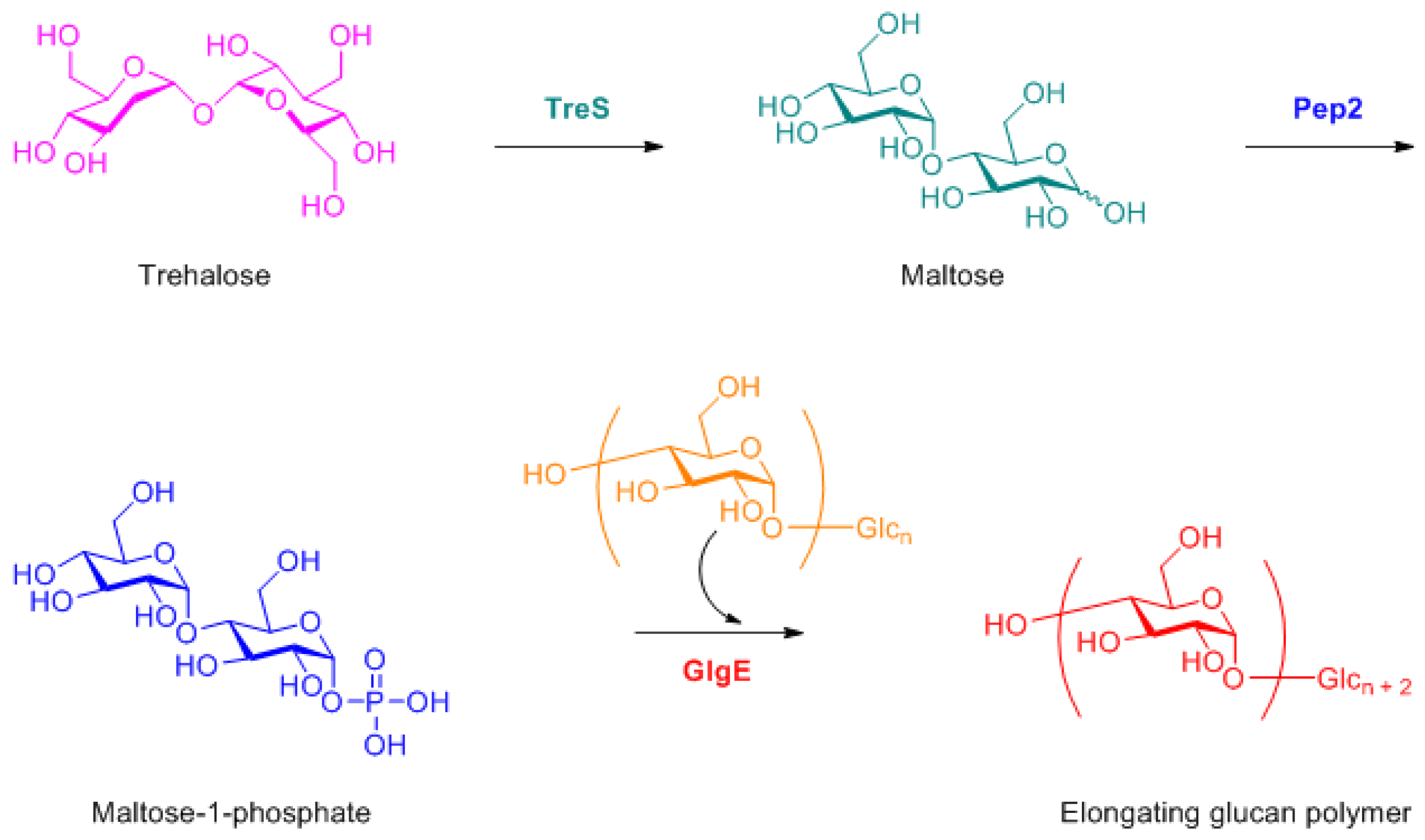 © 2019 by the authors. Licensee MDPI, Basel, Switzerland. This article is an open access article distributed under the terms and conditions of the Creative Commons Attribution (CC BY) license (http://creativecommons.org/licenses/by/4.0/).