Enhanced Resistance to Leaf Fall Disease Caused by
Phytophthora palmivora

in Rubber Tree Seedling by

Sargassum polycystum

Extract

1

Office of Agricultural Research and Development Region 8, Department of Agriculture, Ministry of Agriculture and Cooperatives, Hat-Yai, Songkhla 90110, Thailand

2

Department of Biochemistry, Faculty of Science, Prince of Songkla University, Hat Yai, Songkhla 90112, Thailand

3

Department of Chemistry, Faculty of Science and Technology, Nakhon Si Thammarat Rajabhat University, Nakhon Si Thammarat 80280, Thailand

4

Faculty of Science and Technology, Princess of Naradhiwas University, Narathiwat 96000, Thailand

*

Author to whom correspondence should be addressed.

Received: 16 May 2019 / Revised: 7 June 2019 / Accepted: 10 June 2019 / Published: 11 June 2019
Abstract
The brown seaweed (
Sargassum polycystum
C. Agardh-Sargassaceae) extract was examined for its bioelicitor properties in the rubber tree seedling (
Hevea brasiliensis
(Willd. ex A.Juss.) Müll.Arg. - Euphorbiaceae) and its application to reduce the leaf fall disease caused by
Phytophthora palmivora
(Edwin John) Butler, 1917 (Peronosporaceae). The major purpose of this study was to apply this seaweed extract (SWE) to improve the disease resistance in rubber tree seedling compared to a chemical fungicide (1% metalaxyl). After foliar spraying of SWE solution, two antioxidant enzymes, catalase (CAT) and peroxidase (POD) and systemic acquired resistance (SAR)-triggered enzyme, β-1,3-glucanase (GLU), were analyzed. Both secondary metabolites, a phytoalexin scopoletin (Scp) and a signaling molecule salicylic acid (SA) were measured by high performance liquid chromatography (HPLC). Both SWE- and metalaxyl-treated plants had a close disease index (DI)-score which were 16.90 ± 1.93 and 15.54 ± 1.25, respectively, while the positive control sprayed with
P. palmivora
showed DI-score of 29.27 ± 1.89 which was much higher than those treated with SWE or fungicide. CAT, POD, and GLU were increased in rubber tree leaves treated with SWE solution. Furthermore, Scp and SA were significantly increased in SWE-treated leaves. Enhanced systemic acquired resistance induction, 2.09 folds of SA accumulation, was observed in the distal area comparing to the local area of SWE application. In conclusion, the positive effects of SWE elicitation from these studies revealed that SWE could be used as an alternative biocontrol agent for foliar spraying to enhance the defense responses in rubber tree seedling against
P. palmivora
.
View Full-Text
►

▼

Figures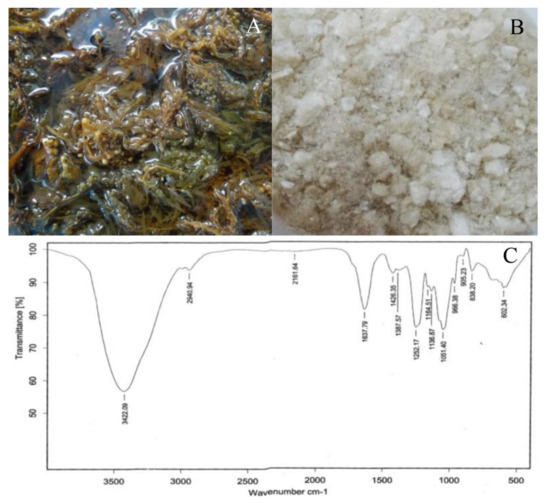 Figure 1
This is an open access article distributed under the
Creative Commons Attribution License
which permits unrestricted use, distribution, and reproduction in any medium, provided the original work is properly cited (CC BY 4.0).

Share & Cite This Article
MDPI and ACS Style
Khompatara, K.; Pettongkhao, S.; Kuyyogsuy, A.; Deenamo, N.; Churngchow, N. Enhanced Resistance to Leaf Fall Disease Caused by Phytophthora palmivora in Rubber Tree Seedling by Sargassum polycystum Extract. Plants 2019, 8, 168.
Note that from the first issue of 2016, MDPI journals use article numbers instead of page numbers. See further details here.
Related Articles
Comments
[Return to top]