Integrative Analyses of Genes Associated with Subcutaneous Insulin Resistance
1
Department of Medicine, Pooja Hospital, Davangere 577002, Karnataka, India
2
Department of Pharmaceutics, SET`S College of Pharmacy, Dharwad 580002, Karnataka, India
3
Biostatistics and Bioinformatics, Chanabasava Nilaya, Bharthinagar, Dharwad 580001, Karanataka, India
*
Author to whom correspondence should be addressed.
Received: 12 December 2018 / Accepted: 16 January 2019 / Published: 22 January 2019
Full-Text
|
PDF
[7193 KB, uploaded 24 January 2019]
|
|

Review Reports
Abstract
Insulin resistance is present in the majority of patients with non-insulin-dependent diabetes mellitus (NIDDM) and obesity. In this study, we aimed to investigate the key genes and potential molecular mechanism in insulin resistance. Expression profiles of the genes were extracted from the Gene Expression Omnibus (GEO) database. Pathway and Gene Ontology (GO) enrichment analyses were conducted at Enrichr. The protein–protein interaction (PPI) network was settled and analyzed using the Search Tool for the Retrieval of Interacting Genes (STRING) database constructed by Cytoscape software. Modules were extracted and identified by the PEWCC1 plugin. The microRNAs (miRNAs) and transcription factors (TFs) which control the expression of differentially expressed genes (DEGs) were analyzed using the NetworkAnalyst algorithm. A database (GSE73108) was downloaded from the GEO databases. Our results identified 873 DEGs (435 up-regulated and 438 down-regulated) genetically associated with insulin resistance. The pathways which were enriched were pathways in complement and coagulation cascades and complement activation for up-regulated DEGs, while biosynthesis of amino acids and the Notch signaling pathway were among the down-regulated DEGs. Showing GO enrichment were cardiac muscle cell–cardiac muscle cell adhesion and microvillus membrane for up-regulated DEGs and negative regulation of osteoblast differentiation and dendrites for down-regulated DEGs. Subsequently, myosin VB (MYO5B), discs, large homolog 2(DLG2), axin 2 (AXIN2), protein tyrosine kinase 7 (PTK7), Notch homolog 1 (NOTCH1), androgen receptor (AR), cyclin D1 (CCND1) and Rho family GTPase 3 (RND3) were diagnosed as the top hub genes in the up- and down-regulated PPI network and modules. In addition, GATA binding protein 6 (GATA6), ectonucleotide pyrophosphatase/phosphodiesterase 5 (ENPP5), cyclin D1 (CCND1) and tubulin, beta 2A (TUBB2A) were diagnosed as the top hub genes in the up- and down-regulated target gene–miRNA network, while tubulin, beta 2A (TUBB2A), olfactomedin-like 1 (OLFML1), prostate adrogen-regulated mucin-like protein 1 (PARM1) and aldehyde dehydrogenase 4 family, member A1 (ALDH4A1)were diagnosed as the top hub genes in the up- and down-regulated target gene–TF network. The current study based on the GEO database provides a novel understanding regarding the mechanism of insulin resistance and may provide novel therapeutic targets.
View Full-Text
►

▼

Figures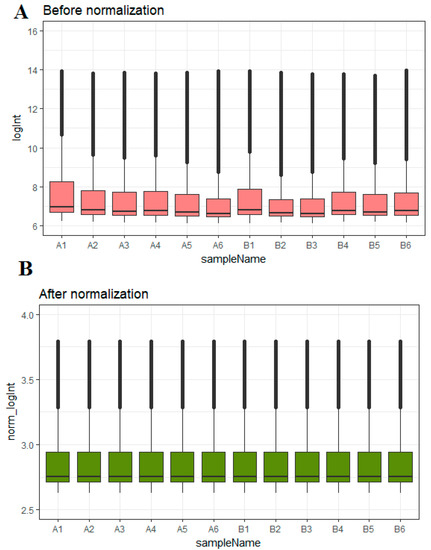 Figure 1
This is an open access article distributed under the
Creative Commons Attribution License
which permits unrestricted use, distribution, and reproduction in any medium, provided the original work is properly cited (CC BY 4.0).

Share & Cite This Article
MDPI and ACS Style
Pujar, M.K.; Vastrad, B.; Vastrad, C. Integrative Analyses of Genes Associated with Subcutaneous Insulin Resistance. Biomolecules 2019, 9, 37.
Note that from the first issue of 2016, MDPI journals use article numbers instead of page numbers. See further details here.
Related Articles
Comments
[Return to top]