Open Access This article is
freely available
re-usable
Article
Investigation of Atmospheric Moisture during Heat Treatment of Glass Fibres
Department of Mechanical & Aerospace Engineering, University of Strathclyde, 75 Montrose Street, Glasgow G1 1XJ, UK
*
Author to whom correspondence should be addressed.
Received: 27 February 2019 / Accepted: 20 March 2019 / Published: 1 April 2019
Abstract
:
The tensile strength of single water-sized E-glass fibres that were thermally conditioned, either in air or under vacuum, was investigated. The vacuum removed water from the conditioning atmosphere, as well as the fibre surfaces, at room temperature but retained tensile strength of fibres treated in the absence of water were not significantly different from those thermally conditioned in a standard air furnace. The results suggest that water, either in the treatment atmosphere or on the surface of the fibres, is not a significant factor in fundamental glass fibre strength loss at an elevated temperature. It may, therefore, be necessary to consider alternative theories to explain this strength loss.
Keywords:
glass fibres; thermal conditioning; strength loss; stress corrosion reaction; crack tip shielding
1. Introduction
Glass fibre (GF) is the most widely used reinforcement fibre for polymer composites due to its relatively high specific properties and low cost. Increased use across several engineering sectors has fuelled increased production with estimates of E-glass manufacture now around seven million metric tons per year [
1
]. A large percentage of this GF is used in thermosetting matrices; however, the resulting composites are problematic from the manufacturing waste and end-of-life recycling perspective. Thermoset based composites often contain high contents of GF which may be considered the most valuable fraction if they could be recovered [
2
]. Probably the most technologically advanced techniques for separation of fibre from matrix are thermal recycling methods [
2
,
3
]. Unfortunately the strength of recovered fibres is very poor; a strength loss of 70% or more is commonplace [
4
,
5
,
6
]. Such significant strength loss precludes reuse of recovered fibre as reinforcements for composites. Depending on the methodology of recycling or thermal conditioning used, part of the strength loss may be due to physical damage of the GF surface. It has been demonstrated, however, that significant strength loss is associated only with exposure to elevated temperature [
4
]. This thermal strength loss is a significant factor from approximately 450 °C; below the complete degradation temperature for most thermosetting composite matrices.
Thermal strength loss of GF is not yet fully understood but one suggested explanation has been its interaction with water [
7
]. It is established that a stress corrosion mechanism weakens newly formed glass at room temperature over time [
8
,
9
] and this also appears to be the case for GFs [
10
]. When fibres are exposed to elevated temperature in either recycling or thermal conditioning it is inevitable that water is present in the treatment atmosphere. Even if dry atmosphere is used, water is present in fibre sizings or adsorbed to the surface of the GFs themselves [
11
,
12
]. A strength reducing mechanism similar to stress corrosion, but acting at elevated temperature, appears to have been suggested at different times in the literature but has yet to be directly investigated.
In this work, the authors have examined the influence of water during thermal conditioning using a thermal volatilisation analyser (TVA). Samples were treated simultaneously under vacuum and at elevated temperature and the evolved volatiles were chemically analysed. This novel thermal conditioning method allowed GFs to be treated in the absence of atmospheric and surface adsorbed water for the first time and their tensile properties to then be directly measured. The results appear to not support some of the current ideas about GF strength loss.
3. Results
3.1. Fibre Drying under Vacuum Using TVA
Removal of water by room temperature pre-drying under vacuum was investigated before undertaking the thermal conditioning of single fibre samples, whose tensile properties were to be measured. The same GF was used to investigate this, but in significantly greater masses than later tensile specimen thermal conditioning. This was necessary to achieve a sufficiently strong signal for IR analysis. Vacuum pre-drying was carried out for three time periods, 0, 1 or 2 h as described above, after which any remaining water (and some surface hydroxyls) were volatilised by heating. These volatiles were captured in the traps and their IR spectra are presented in
Figure 3
.
Relatively simple IR spectra were obtained; this was expected given the GFs were water sized. Theoretically only peaks related to water should be found, although some organic contamination (most likely from the vacuum grease used to seal the glassware) was measured as indicated by the small peaks associated with various C-H bonds between 3000–2850 cm−1.
Curve (i) in
Figure 3
shows the IR spectrum for a sample which was not allowed to pre-dry under vacuum ('0' h). This represented the maximum strength of water signal that can be measured using gas cell IR following TVA. Two clear peaks in this spectrum were visible: a broad peak from approximately 3700–3000 cm
−1
and a narrow peak at about 1650 cm
−1
. These are characteristic of water; the broad band corresponded to the O-H stretching vibration and the narrow peak to the O-H scissoring vibration. The apparent peak between 2000–2250 cm
−1
did not correspond to an absorbance phenomenon but was a standard feature observed in spectra demonstrating a strong water signal [
16
].
Curves (ii) and (iii) showed the spectra obtained from the samples that were pre-dried under vacuum for one and two hours respectively, before then beginning to capture volatiles and heating to 450 °C. The intensity of both water peaks, compared with sample (i), was significantly reduced. Following one-hour pre-drying the maximum absorbance for the O-H stretching band decreased from approximately 97.5% to around 37.5% and for the O-H scissoring band from around 70% to 31%. Remaining absorbance peaks suggested that some water was still adsorbed to the sample after the first hour of pre-drying.
Curve (iii) showed the spectrum obtained when a fibre sample was subjected to two hours of pre-drying under vacuum. The spectrum was largely featureless, the strongest absorbance being due to C-H contamination. The broad O-H stretching peak between 3700–3000 cm−1 was eliminated and the O-H scissor peak was barely greater than the background absorbance level. This suggested that two hours of pre-drying the fibres under vacuum removed all physically adsorbed water. Upon heating to 450 °C it is possible that the remaining hydrogen bonded hydroxyl groups were removed from the sample, which would explain the persisting small O-H related absorbance. A vacuum pre-drying period of two hours was therefore selected for single fibre vacuum heat treatment experiments.
3.2. Strength of Fibres after Heat Treatment under Vacuum
The tensile properties of untreated and thermally conditioned fibres are presented in
Figure 4
. Error bars indicate 95% confidence limits. The values of Young's modulus presented were not corrected against the compliance of the system, however qualitative comparisons between the treatments applied in this study can still be made. The corrected modulus of the untreated fibres used in this study had previously been reported as 78.7 GPa [
15
].
The initial fibre strength of 1.5–1.6 GPa has been established for untreated continuous bare E-glass fibre [
4
]. No significant difference was found in strength between fibres heat treated either under vacuum or in air at 450 °C: they experienced a strength loss of 25–35%. The uncorrected Young's modulus of untreated fibres was approximately 66 GPa which is in reasonable agreement with previous data [
15
]. The increase in modulus due to thermal conditioning was established in the literature. The relative increase from initial value for furnace conditioned fibres at 450 °C was similar to that noted in previous work [
17
], but it is interesting to note that thermal conditioning under vacuum conditions produced a significantly greater modulus increase than would be expected at 450 °C. The 15% increase may be considered representative of thermal conditioning in air at 550 °C if interpreted using data from [
17
]. It is possible that the removed water had a plasticising effect on the glass structure.
4. Discussion
A similar process, possibly accelerated at an elevated temperature, has been invoked in the literature to explain fundamental strength loss of GF due to heat treatment. The results of this study, however, have been interpreted by these authors as in opposition to this mechanism. The removal of both atmospheric and surface adsorbed water did not affect retained fibre strength, which was statistically similar to a sample treated in an air furnace.
5. Conclusions
Novel thermal conditioning of single E-glass fibres were performed using a thermal volatilisation analyser (TVA), allowing the in-situ heat treatment of GFs whilst under vacuum. It was demonstrated that a two-hour vacuum pre-drying period at room temperature was sufficient to remove the adsorbed water on the fibre surfaces in addition to providing a water-free atmosphere for conditioning. The strength of GFs treated in the absence of water using TVA was not significantly different to the strength of fibres treated at similar temperatures using an air furnace. These results confirmed that atmospheric water during heat treatment did not affect strength loss and, additionally, suggested that the adsorbed water on the fibre surfaces was not a significant factor. The mechanisms of fundamental strength loss of heat-treated GFs did not appear to necessitate the presence of atmospheric or surface water. A possible alternative view of thermally based GF strength loss, based on crack tip shielding theory, is tentatively suggested as an alternative explanation for the observed phenomenon.
Author Contributions
Conceptualization, J.L.T., P.G.J. and L.Y.; methodology, J.L.T. and P.G.J.; formal analysis, P.G.J.; investigation, P.G.J.; resources, J.L.T.; writing—original draft preparation, P.G.J.; writing—review and editing, J.L.T. and L.Y.; supervision, J.L.T.; funding acquisition, J.L.T.; project administration, J.L.T.
Funding
This research was funded by Engineering and Physical Sciences Research Council, grant number EP/I038616/1.
Acknowledgments
The authors would also like to thank Owens Corning for providing the glass fibres used in this study. Special thanks are given to the John Liggat and the Department of Pure & Applied at University of Strathclyde for use of TVA equipment.
Conflicts of Interest
The authors declare no conflicts of interest.
Figure 1. Simplified block diagram of single line thermal volatilisation analyser (TVA) setup used for vacuum heat treatment of glass fibre.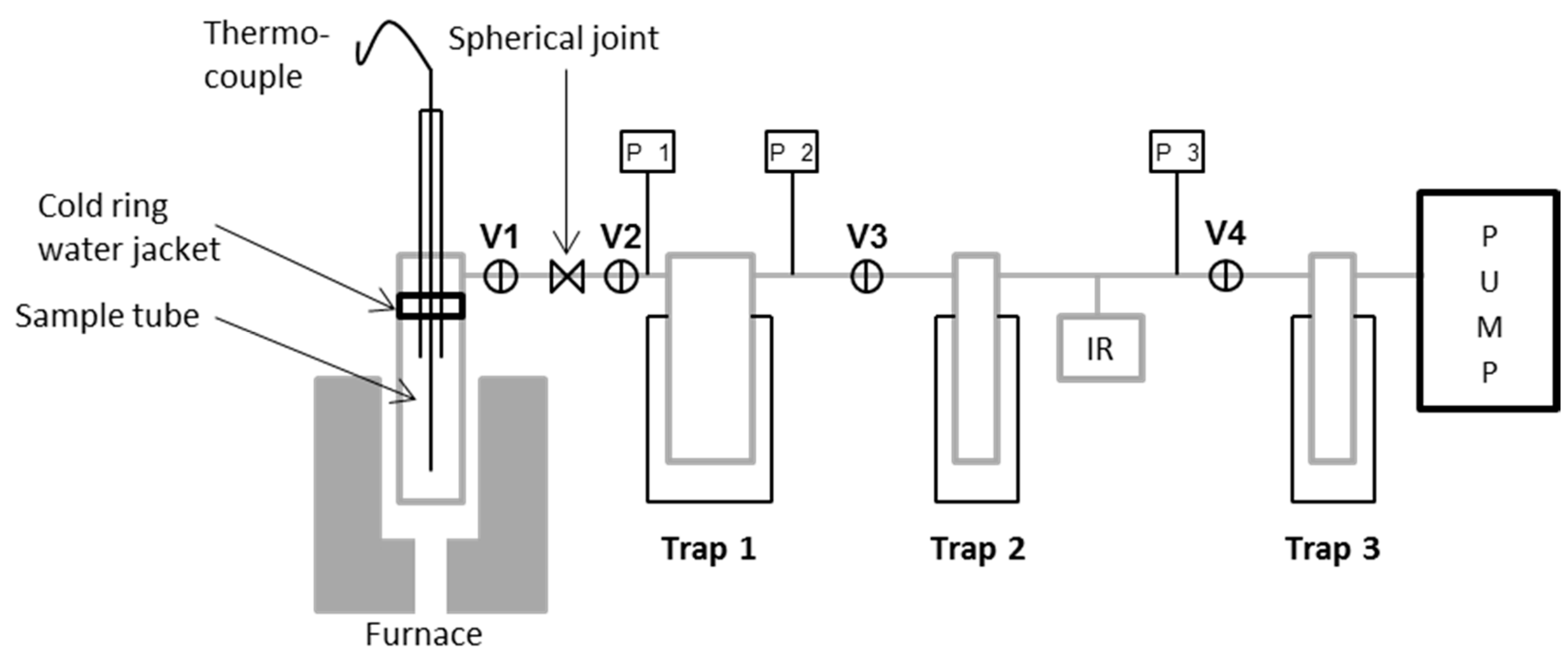 Figure 3. IR plots of bare fibre samples heat treated to 450 °C for 15 min following vacuum drying for (i) zero, (ii) 1 or (iii) 2 h. Curves (ii) and (iii) have shifted down the y-axis for clarity; uncorrected curves showed 100 % absorbance at 400 cm−1.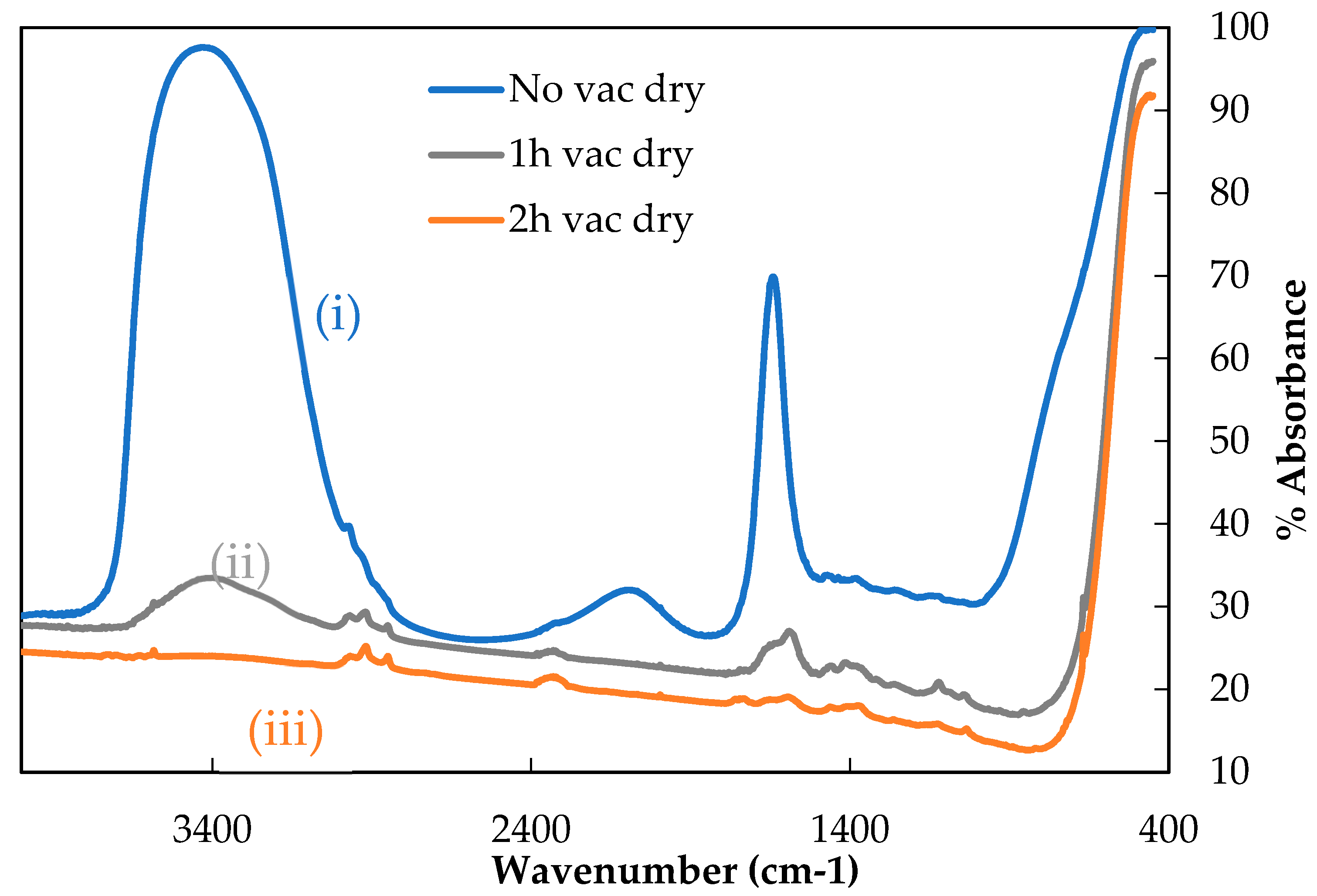 Figure 4. Average tensile properties of bare E-glass: Untreated, thermally conditioned (TC) under vacuum or thermally conditioned in an air furnace.
Figure 5. SEM images of fracture surfaces of two fibres vacuum conditioned at 450 °C: (a) showing visible flaw at which failure was initiated, (b) showing no visible flaw at the origin of failure.

© 2019 by the authors. Licensee MDPI, Basel, Switzerland. This article is an open access article distributed under the terms and conditions of the Creative Commons Attribution (CC BY) license (http://creativecommons.org/licenses/by/4.0/).