Combination of Plasma Biomarkers and Clinical Data for the Detection of Myocardial Fibrosis or Aggravation of Heart Failure Symptoms in Heart Failure with Preserved Ejection Fraction Patients
1
Division of Cardiology, Department of Internal Medicine, National Taiwan University College of Medicine and Hospital, Taipei 100, Taiwan
2
Department of Medical Imaging, National Taiwan University Hospital, Taipei 100, Taiwan
3
Department of Family Medicine, Taipei City Hospital Renai Branch, Taipei 106, Taiwan
*
Author to whom correspondence should be addressed.
Received: 13 September 2018 / Revised: 3 November 2018 / Accepted: 5 November 2018 / Published: 8 November 2018
Abstract
Background:
Heart failure with preserved ejection fraction (HFpEF) is characterized by heart failure symptoms and structural change (including fibrosis). The relationship between novel biomarkers and the above components remains unclear.
Methods:
Seventy-seven HFpEF patients were recruited. All patients underwent echocardiography with tissue doppler imaging, cardiac magnetic resonance imaging (CMRI), and measurement of plasma inflammatory, remodelling, endothelial function, and heart failure biomarker levels. Myocardial fibrosis was defined by CMRI-extracellular volume. Forward conditional logistic regression was applied to demonstrate the determinants of myocardial fibrosis or heart failure symptoms.
Results:
The levels of growth differentiation factor, tissue inhibitor of metalloproteinase (TIMP)-1, galectin-3, and N-terminal pro b-type natriuretic peptide (NT-proBNP) were significantly higher in patients with more myocardial fibrosis. Matrix metalloproteinase-2 (MMP-2) and galectin-3 were independent markers of ECV. After adjusting for confounding factors, plasma galectin-3 and MMP-2 levels were correlated with myocardial fibrosis levels (odds ratio (OR): 1.05, 95% confidence interval (CI): 1.02 to 1.09,
p
= 0.005 and OR: 2.11, 95% CI: 1.35–3.28, respectively), while NT-proBNP level only was associated with heart failure symptoms. We developed a score system consisted of biomarkers and clinical parameters. The area under the curve of the scoring system receiver operating characteristic curve is 0.838 to predict the degree of myocardial diffuse fibrosis.
Conclusions:
In conclusion, we found that galectin-3 and MMP-2 were significantly associated with global cardiac fibrosis in HFpEF patients. We also combined plasma biomarkers and clinical data to identify HFpEF patients with more severe cardiac fibrosis.
View Full-Text
►

▼

Figures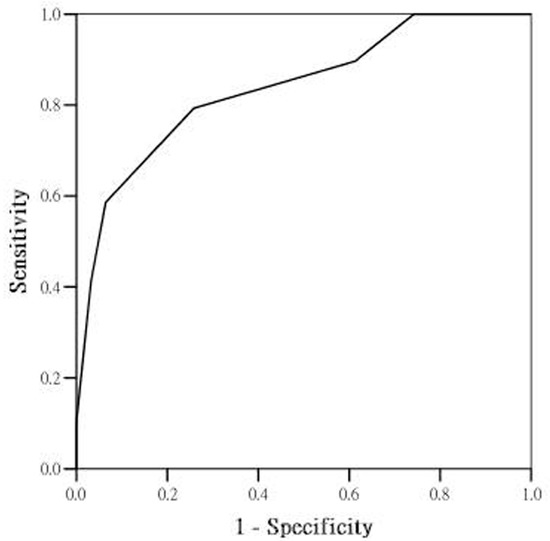 Figure 1
This is an open access article distributed under the
Creative Commons Attribution License
which permits unrestricted use, distribution, and reproduction in any medium, provided the original work is properly cited (CC BY 4.0).

Share & Cite This Article
MDPI and ACS Style
Wu, C.-K.; Su, M.-Y.M.; Wu, Y.-F.; Hwang, J.-J.; Lin, L.-Y. Combination of Plasma Biomarkers and Clinical Data for the Detection of Myocardial Fibrosis or Aggravation of Heart Failure Symptoms in Heart Failure with Preserved Ejection Fraction Patients. J. Clin. Med. 2018, 7, 427.
Note that from the first issue of 2016, MDPI journals use article numbers instead of page numbers. See further details here.
Related Articles
Comments
[Return to top]