Activity and Anti-Aflatoxigenic Effect of Indigenously Characterized Probiotic Lactobacilli against
Aspergillus flavus

—A Common Poultry Feed Contaminant

1

Department of Microbiology, University of Veterinary and Animal Sciences, Lahore 54000, Punjab, Pakistan

2

Institute of Biochemistry and Biotechnology, University of Veterinary and Animal Sciences, Lahore 54000, Punjab, Pakistan

3

Department of Theriogenology, University of Veterinary and Animal Sciences, Lahore 54000, Punjab, Pakistan

*

Author to whom correspondence should be addressed.

Received: 14 March 2019 / Revised: 28 March 2019 / Accepted: 11 April 2019 / Published: 15 April 2019
Simple Summary
Mycotoxicosis in poultry has been seriously damaging the poultry production in Pakistan, resulting in economic losses to the country. The present study may act as a preliminary step for exploring the effect of indigenously characterized potential probiotic lactobacilli on aflatoxin production by Aspergillus flavus. The present study explored anti-fungal Lactobacillus strains. Further investigations revealed their in vitro aflatoxin binding and anti-aflatoxigenic capabilities. These findings demonstrated L. gallinarum PL 149 to be an effective binder of aflatoxin B1 which may be used as a biocontrol agent against A. flavus and aflatoxin B1 production. It may be further employed for aflatoxin binding in poultry gut after in vivo evaluations.
Abstract
Aflatoxin contamination in human food and animal feed is a threat to public safety. Aflatoxin B1 (AFB1) can be especially damaging to poultry production and consequently economic development of Pakistan. The present study assessed the in vitro binding of AFB1 by indigenously characterized probiotic lactobacilli. Six isolates (
Lactobacillus gallinarum
PDP 10,
Lactobacillus reuetri
FYP 38,
Lactobacillus fermentum
PDP 24,
Lactobacillus gallinarum
PL 53,
Lactobacillus paracasei
PL 120, and
Lactobacillus gallinarum
PL 149) were tested for activity against toxigenic
Aspergillus flavus
W-7.1 (AFB1 producer) by well diffusion assay. Only three isolates (PL 53, PL 120, and PL 149) had activity against
A. flavus
W-7.1. The ameliorative effect of these probiotic isolates on AFB1 production was determined by co-culturing fungus with lactobacilli for 12 days, followed by aflatoxin quantification by high-performance liquid chromatography. In vitro AFB1 binding capacities of lactobacilli were determined by their incubation with a standard amount of AFB1 in phosphate buffer saline at 37 °C for 2 h. AFB1 binding capacities of isolates ranged from 28–65%. Four isolates (PDP 10, PDP 24, PL 120, and PL 149) also ceased aflatoxin production completely, whereas PL 53 showed 55% reduction in AFB1 production as compared to control. The present study demonstrated
Lactobacillus gallinarum
PL 149 to be an effective candidate AFB1 binding agent against
Aspergillus flavus
. These findings further support the binding ability of lactic acid bacteria for dietary contaminants.
View Full-Text
►

▼

Figures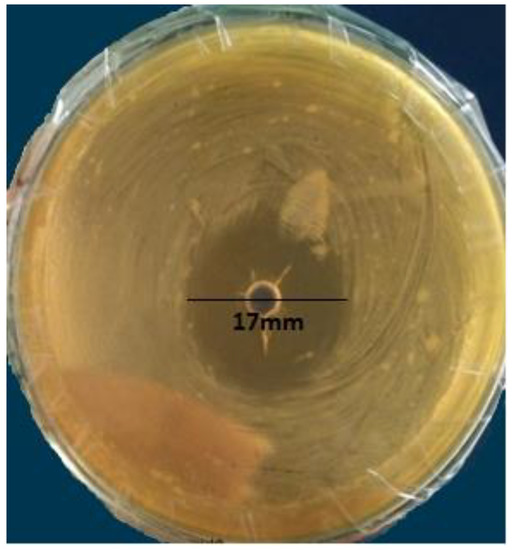 Figure 1
This is an open access article distributed under the
Creative Commons Attribution License
which permits unrestricted use, distribution, and reproduction in any medium, provided the original work is properly cited (CC BY 4.0).

Share & Cite This Article
MDPI and ACS Style
Azeem, N.; Nawaz, M.; Anjum, A.A.; Saeed, S.; Sana, S.; Mustafa, A.; Yousuf, M.R. Activity and Anti-Aflatoxigenic Effect of Indigenously Characterized Probiotic Lactobacilli against Aspergillus flavus—A Common Poultry Feed Contaminant. Animals 2019, 9, 166.
Note that from the first issue of 2016, MDPI journals use article numbers instead of page numbers. See further details here.
Related Articles
Comments
[Return to top]