Effect of Zinc Source and Exogenous Enzymes Supplementation on Zinc Status in Dogs Fed High Phytate Diets
1
LAQV, REQUIMTE, Instituto de Ciências Biomédicas de Abel Salazar, Universidade do Porto, R. Jorge Viterbo Ferreira n° 228, 4050-313 Porto, Portugal
2
SORGAL, Sociedade de Óleos e Rações S.A., Estrada Nacional 109 Lugar da Pardala, 3880-728 S. João Ovar, Portugal
3
LAQV, REQUIMTE, Departamento de Ciências Químicas, Faculdade de Farmácia, Universidade do Porto, R. Jorge Viterbo Ferreira n° 228, 4050-313 Porto, Portugal
4
i3S/IBMC—Instituto de Investigação e Inovação em Saúde/Instituto de Biologia Molecular e Celular, Universidade do Porto, R. Alfredo Allen, 4200-135 Porto, Portugal
5
Instituto de Ciências Biomédicas de Abel Salazar, Universidade do Porto, R. Jorge Viterbo Ferreira n° 228, 4050-313 Porto, Portugal
*
Author to whom correspondence should be addressed.
Received: 23 January 2020 / Revised: 26 February 2020 / Accepted: 28 February 2020 / Published: 29 February 2020
Simple Summary
Pet food is a sector in expansion, demanding novel solutions for old issues. The mineral supplementation of animal feed has been a target of research for livestock animals, but less attention has been devoted to companion animals. The present study offers both nutritionists and pet food manufacturers knowledge concerning organic and inorganic sources of zinc for dog food supplementation. Zinc proteinate and zinc sulfate were added to a high phytate dry food for healthy dogs at maintenance. Moreover, the role of exogenous enzymes to overcome the undesirable effects of phytates was also studied, with the inclusion of a solid-state fermentation product from Aspergillus niger. Data suggest that organic zinc is promising for dog food supplementation. Yet, the use of exogenous enzymes seems to require refinement to fit the needs and physiological conditions of dogs and thus add value to mineral availability and nutrient digestibility.
Zinc is an essential element, a cofactor of many enzymes, and performs catalytic, structural and regulatory functions. Once in the gastrointestinal tract, zinc can interact with food constituents. Phytic acid, the major phosphorus storage in plants, limits zinc availability from animal feeds due to the formation of insoluble complexes with phytates. This study tested the effect of supplemental zinc source (zinc sulfate and a chelate zinc proteinate) and the addition of exogenous enzymes from a solid-state fermentation product of
Aspergillus niger
to a high phytate diet. The study was designed according to three Latin Squares 4 × 4 with a 2 × 2 factorial arrangement of treatments, with four periods, four diets, and 12 young adult Beagles. Periods lasted 5 weeks each. Diets were supplemented with 75 mg/kg of zinc sulfate (IZ) or zinc proteinate (OZ), and without or with 200 mg/kg of exogenous enzymes (IZ+, OZ+). Results showed that zinc proteinate increased the bioavailability of phosphorus, yet the zinc biomarkers remained unaffected by the zinc source, with the exception of lymphocyte subsets that benefit from zinc proteinate. The use of exogenous enzymes did not affect zinc availability nor nutrient and energy digestibility.
View Full-Text
►

▼

Show Figures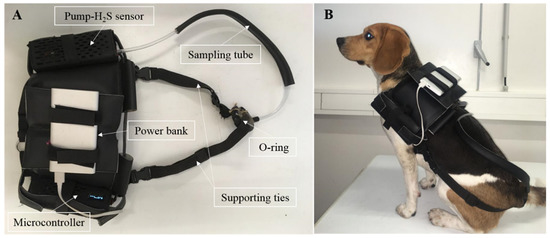 Figure 1
This is an open access article distributed under the
Creative Commons Attribution License
which permits unrestricted use, distribution, and reproduction in any medium, provided the original work is properly cited

MDPI and ACS Style
Pereira, A.M.; Guedes, M.; Matos, E.; Pinto, E.; Almeida, A.A.; Segundo, M.A.; Correia, A.; Vilanova, M.; Fonseca, A.J.M.; Cabrita, A.R.J. Effect of Zinc Source and Exogenous Enzymes Supplementation on Zinc Status in Dogs Fed High Phytate Diets. Animals 2020, 10, 400.
Show more citation formats
Show less citations formats
Note that from the first issue of 2016, MDPI journals use article numbers instead of page numbers. See further details
here
.