Open Access This article is
freely available
re-usable
Review
Plant-Based Diets in the Reduction of Body Fat: Physiological Effects and Biochemical Insights
Department of Nutrition, Georgia State University, Atlanta, GA 30302, USA
*
Author to whom correspondence should be addressed.
Received: 2 October 2019 / Accepted: 5 November 2019 / Published: 8 November 2019
Abstract
:
Obesity affects over one-third of Americans and increases the risk of cardiovascular disease and type II diabetes. Interventional trials have consistently demonstrated that consumption of plant-based diets reduces body fat in overweight and obese subjects, even when controlling for energy intake. Nonetheless, the mechanisms underlying this effect have not been well-defined. This review discusses six major dietary mechanisms that may lead to reduced body fat. These include (1) reduced caloric density, (2) improved gut microbiota symbiosis, (3) increased insulin sensitivity, (4) reduced trimethylamine-N-oxide (TMAO), (5) activation of peroxisome proliferator-activated receptors (PPARs), and (6) over-expression of mitochondrial uncoupling proteins. Collectively, these factors improve satiety and increase energy expenditure leading to reduced body weight.
Keywords:
diet; nutrition; vegetarian; vegan; microbiome; TMAO; PPAR; weight loss; obesity
1. Introduction
The Centers for Disease Control and Prevention estimates that 35.6% of adults age ≥20 years are obese, and more than 1.4 billion adults are overweight worldwide [
1
,
2
]. Obesity may shorten human lifespan by 4–7 years, presumably due to the associated increased chronic disease risks for type II diabetes mellitus (T2DM), cardiovascular disease (CVD), and cancer [
3
,
4
,
5
]. While a variety of environmental factors influence the development of obesity, diet has a significant influence on adiposity [
6
].
Plant-based diets have been consistently associated with reduced body weight in a multitude of interventional trials [
7
,
8
]. In a comparative, randomized study, obese, middle-aged subjects (
n =
62) were assigned to consume ad libitum either an omnivorous, semivegetarian, pesco-vegetarian, vegetarian, or vegan diet for six months [
9
]. The greatest weight loss after 6 months was in the vegan (−7.5% of body weight) and vegetarian (−6.3% of body weight) subjects, compared with the other groups (about −3.2% of body weight). In a large, prospective clinical trial with overweight and obese subjects diagnosed with T2DM, subjects were randomly assigned to either a low-fat vegan diet (
n
= 68) or a control, habitual diet (
n
= 45) with ad libitum intake [
10
]. After 22 weeks, subjects consuming the vegan diet lost 5.1 kg of body weight compared to control (+0.1 kg). In a 12-month randomized controlled trial, overweight and obese subjects with T2DM or CVD pathology were assigned to either consume an ad libitum whole-foods, plant-based diet (
n
= 33) or receive standard medical care (n = 32) [
11
]. Subjects consuming the plant-based diet lost 11.5 kg (
p
< 0.0001) compared with the control group, which did not significantly change weight (−1.6 kg,
p =
0.13). In the Adventist Health Study-2, nonvegetarians, semivegetarians, pesco-vegetarians, lacto-ovo vegetarians, and vegans (
n =
60,903) were found to have significantly different body mass indexes (BMIs) [
12
]. A stepwise, linear decrease in BMI was observed in accordance with a stepwise reduction in animal product consumption, from nonvegetarians with the highest average BMI (28.8 kg/m
2
) to vegans with the lowest average BMI (23.6 kg/m
2
). On average, vegans were the only dietary group in this cohort to be considered normal weight. T2DM incidence was also reduced in a stepwise fashion, with the highest rates in nonvegetarians compared to vegans.
Despite the consistency by which plant-based diets are associated with reduced body weight [
7
,
8
], the mechanisms by which this occurs have not been well-defined. The objective of this review is to discuss the potential physiological and biochemical mechanisms that contribute to the reduction in body fat in overweight or obese subjects consuming plant-based diets. Cumulatively, plant-based diets may reduce body fat because of the overall decreased caloric intake and increased energy expenditure due to increased thermogenesis (
Figure 1
).
2. Mechanisms of Weight Loss
2.2. Role of the Gut Microbiota
2.3. Insulin Sensitivity, Carbohydrates, and Diet-Induced Thermogenesis
2.4. Obesogenic Effects of Trimethylamine-N-Oxide
L-carnitine can be found in small amounts in plant-based foods such as avocado and beans; however, red meats and other animal products are the main sources of L-carnitine [
74
]. On the other hand, while red meat and eggs are rich sources of choline, plant-based foods such as soybeans, potatoes, and most beans are also considered good sources of choline [
56
]. Choline and L-carnitine are metabolized by gut bacteria to produce trimethylamine (TMA) [
75
]. In the liver, TMA is a substrate for flavin-monooxygenase-3 (FMO3) and is oxidized to form trimethylamine-N-oxide (TMAO). TMAO is tightly associated with the development and risk of atherosclerosis by potentially inhibiting reverse cholesterol transport and promoting thrombosis [
76
,
77
].
In a cross-sectional investigation (
n =
137), subjects with the highest concentrations of TMAO had the greatest BMI and waist circumference [
78
]. However, these findings were confounded by greater energy intake within the highest TMAO bracket. Interestingly, when correlation analysis was conducted adjusting for BMI and energy intake, those with the highest TMAO intake had the greatest degree of insulin resistance and adipose tissue dysfunction, which may inherently result in a decreased thermic effect of food. Indeed, a linear association between TMAO concentrations and T2DM incidence has been observed [
79
]. Additionally, FMO3 knockout mice were protected against high-fat diet-induced obesity. In this murine model, TMAO may mediate this effect by preventing white adipose tissue from becoming more metabolically active and energy intensive as beige adipose tissue. These effects may be clinically relevant as beige adipose tissue is present in both mice and humans [
80
], although human trials are needed to confirm the effects of TMAO on adipose tissue.
Interestingly, TMAO production does not occur in those consuming vegan diets. For example, a dietary challenge of 250 mg d3-carnitine and an 8 oz steak resulted in a significant increase in plasma TMAO concentrations in an omnivorous subject in a time-dependent manner; however, there was no increase in TMAO concentrations in the vegan counterpart [
77
]. This effect was replicated in vegan/vegetarian (
n =
5) and omnivorous subjects (
n =
5) who consumed 250 mg d3-carnitine alone. Furthermore, fasting vegans/vegetarians (
n =
23) had significantly less plasma TMAO compared with fasting omnivorous subjects (
n =
51). This can be attributed to the dominant bacterial enterotype, primarily Bacteroidetes, which does not produce TMA, that resided in these individuals consuming plant-based diets [
77
]. Further evidence supports this diet-enterotype–TMAO connection, as vegetarians were found to have significantly fewer TMAO-producing bacterial populations than omnivorous counterparts [
81
]. While the strength of association between TMAO and CVD is strong, more evidence is needed to confirm the association between TMAO and obesity [
82
].
2.5. Unsaturated Fatty Acids and the Role of PPAR
Despite the relatively high caloric density of nuts (
Figure 2
), nuts surprisingly are not associated with weight gain and, in fact, are associated with reduced body weight and waist circumference [
83
]. Although a good source of fiber, the mechanisms by which nuts reduce body weight appear to be independent of this nutrient. The mechanisms attributed to nuts and weight loss primarily are due to incomplete mastication of the cell walls, improved satiety, and thermogenic effects [
84
]. Nuts are relatively low in SFA, and increased thermogenesis may stem from the higher unsaturated fat content of nuts (
Table 1
), as SFAs (found primarily in dairy and other animal-based foods) may be more obesogenic [
85
]. High-fat feeding studies illustrate this effect. In a nonrandomized crossover study using radio-labeled carbon, 13C-oleate was oxidized at a 21% greater rate than 13C-palmitate in 10 healthy men [
86
]. In a 4-week crossover study, 8 obese or overweight subjects consumed high-fat diets (40% of energy, fixed for macronutrient composition) ad libitum [
87
]. Subjects consumed either a high-SFA diet (24.4% SFA, 12.5% monounsaturated fat (MUFA)) or a high MUFA-rich diet (11% SFA, 22.3% MUFA). Both diets were designed to exceed calorie needs (~3000 kcal/d). Despite nonsignificant differences in kcal consumed on both diets (3003 kcal on SFA-rich diet vs. 2843 kcal on MUFA-rich diet,
p =
0.16), SFA consumption nonsignificantly increased body weight (+0.6 kg) and body fat percent (+0.8%), whereas MUFA consumption significantly decreased body weight (−1.6 kg) and body fat percent (−1.1%).
A possible explanation is the regulation of peroxisome proliferator-activated receptor (PPAR) by these fatty acids. PPAR-α is a nuclear transcription factor found primarily in oxidative tissues such as skeletal muscle, liver, and adipose tissue [
88
] and upregulates β-oxidation at the transcriptional level [
89
]. PPAR-α upregulates the production of transport enzymes, acyl-coenzyme A oxidase and carnitine palmitoyl transferase I, which facilitate translocation of fatty acids into peroxisomes and mitochondria, respectively. Unlike, PPAR-α, PPAR-γ is expressed primarily in adipocytes, and it facilitates efficient storage of lipids by upregulating the expression of lipoprotein lipase, fatty acid transport protein, and CD36, all of which promote FFA flux into the adipocyte and triglyceride assembly [
90
]. As discussed, efficient lipid storage is important in the prevention of insulin resistance, as excess lipids within circulation can deposit in muscle tissue [
51
]. The antidiabetic drug class of thiazolidinediones are a PPAR-γ agonist and improve insulin resistance in nondiabetic obese subjects [
91
]. In an animal model, PPAR-γ knockout mice exhibit increased serum FFA and insulin resistance [
92
]. Dietary ligands for this family of PPARs include MUFA, which is a much more sensitive ligand than SFA [
89
]. Thus, nuts, which are rich in MUFA, may upregulate lipid metabolism and improve insulin sensitivity by upregulating PPAR-α and PPAR-γ, potentially leading to decreased body weight [
93
]. However, this pathway mediated by nuts has not been directly experimentally tested.
2.6. The Role of Polyphenols on Uncoupling Proteins (UCP) and PPAR
3. Considerations for Health beyond Weight Loss
3.1. Plant-Based Versus Animal-Based Diets for Weight Loss
3.2. Health Effects of Plant-Based Diets
Plant-based diets are associated with reduced mortality, particularly from CVD and cancer [
142
]. Indeed, interventional trials have revealed that plant-based diets can reverse atherosclerosis and improve myocardial perfusion [
140
,
143
,
144
], an effect exclusive to plant-based diets. These effects may be attributed to decreased inflammation and oxidative stress [
21
,
145
]. Clinical evidence also suggests that plant-based diets may facilitate prostate cancer regression [
146
], and preliminary data indicate improved risk factors associated with breast cancer [
147
]. Pilot data in subjects previously diagnosed with prostate cancer suggest that a plant-based diet can increase telomere length compared to a control group receiving standard care, suggesting the potential for an extended lifespan [
148
]. As such, plant-based diets may provide benefits in the prevention of chronic disease beyond reduced fat mass.
It should be noted that plant-based diets derived from refined or processed sources would not be expected to elicit beneficial effects including weight loss, reduced inflammation, and mortality as discussed. For example, in a composite prospective study including individuals from the Nurses' Health Study 1 and 2 as well as the Health Professionals Follow-up Study (
n =
116,969), dietary patterns of unhealthy plant-based diets (uPD) versus healthy plant-based diets (hPD) were documented [
149
]. Foods comprising uPD were defined as fruit juice, refined grains, potatoes, desserts, and sugar-sweetened beverages, while a hPD comprised whole grains, fruits, vegetables, nuts, legumes, vegetable oils, as well as coffee and tea. Combined data from both uPD and hPD indicated an −8% reduced risk of CVD. However, when dietary patterns were discriminated, uPDs were associated with a 32% increase in risk of CVD, while hPDs were associated with a 25% reduction in risk of CVD. Further analysis of these cohorts found that hPDs were associated with reduced T2DM risk even after BMI adjustments (−44%) and that uPDs were associated with increased T2DM risk (+16%) [
150
]. In an analysis of NHANES III, similar observations were observed in relation to total mortality, as total plant-based diets and uPDs were not associated with reduced mortality [
151
]. However, those with the greatest adherence to hPDs had reduced mortality. Lastly, in a smaller, cross-sectional study consisting of 240 middle-aged women, hPD was significantly associated with reduced inflammatory biomarkers compared to uPD [
152
]. Thus, based on these data, consumption of a plant-based diet comprising unrefined, whole plant-foods can confer beneficial health effects
4. Conclusions
Plant-based diets can reduce body fat via a variety of mechanisms, which cumulatively lead to reduced calorie intake and increased energy expenditure. These mechanisms include reduced caloric density of the overall diet and improved satiety, in part due to increased production of SCFAs by the gut microbiota. Additionally, increased insulin sensitivity, PPAR and UCP expression, and a potential increase in beiging of white adipose tissue contribute to increased thermogenesis. Future investigations utilizing plant-based diets in the context of controlled feeding studies are warranted to establish these metabolic compensatory mechanisms. Additionally, the aforementioned proposed mechanisms require further human trials to establish the mechanistic link between plant-based diets and body fat loss.
Funding
This research received no external funding.
Conflicts of Interest
The authors declare no conflicts of interest.
Figure 1. Physiological effects of a plant-based diet and the interplay of organ systems in the context of weight loss. Polyphenols and unsaturated fatty acids can act on muscle, liver, and adipose tissue to upregulate the expression of peroxisome proliferator-activated receptor (PPAR)-α, which increases β-oxidation leading to a reduced circulating pool of free fatty acids (FFAs), thus decreasing the availability of FFA for adipose tissue uptake and hypertrophy. Additionally, polyphenols and unsaturated fatty acids can act on adipose tissue to increase the expression of PPAR-γ, which results in FFA uptake by adipose tissue, further decreasing the FFA pool. A decreased FFA pool improves insulin sensitivity leading to increased thermogenesis due to improved glucose handling. A decreased consumption of saturated fats, which are primarily derived from animal-based foods, further improves insulin sensitivity. Polyphenols also act on uncoupling proteins (UCPs) within the mitochondria, increasing thermogenesis. Foods of a lower caloric density, due to being higher in fiber and water, often take up more stomach volume than calorie-dense foods, leading to overall reduced caloric intake and early satiety. Increased short-chain fatty acid (SCFA) synthesis from fiber fermentation due to microbes in the gut increases satiety hormones and delays gastric emptying. Favorable gut microbes resulting from decreased animal product consumption decreases trimethylamine-N-oxide (TMAO) synthesis. Decreased TMAO increases the presentation of more metabolically active beige adipose tissue.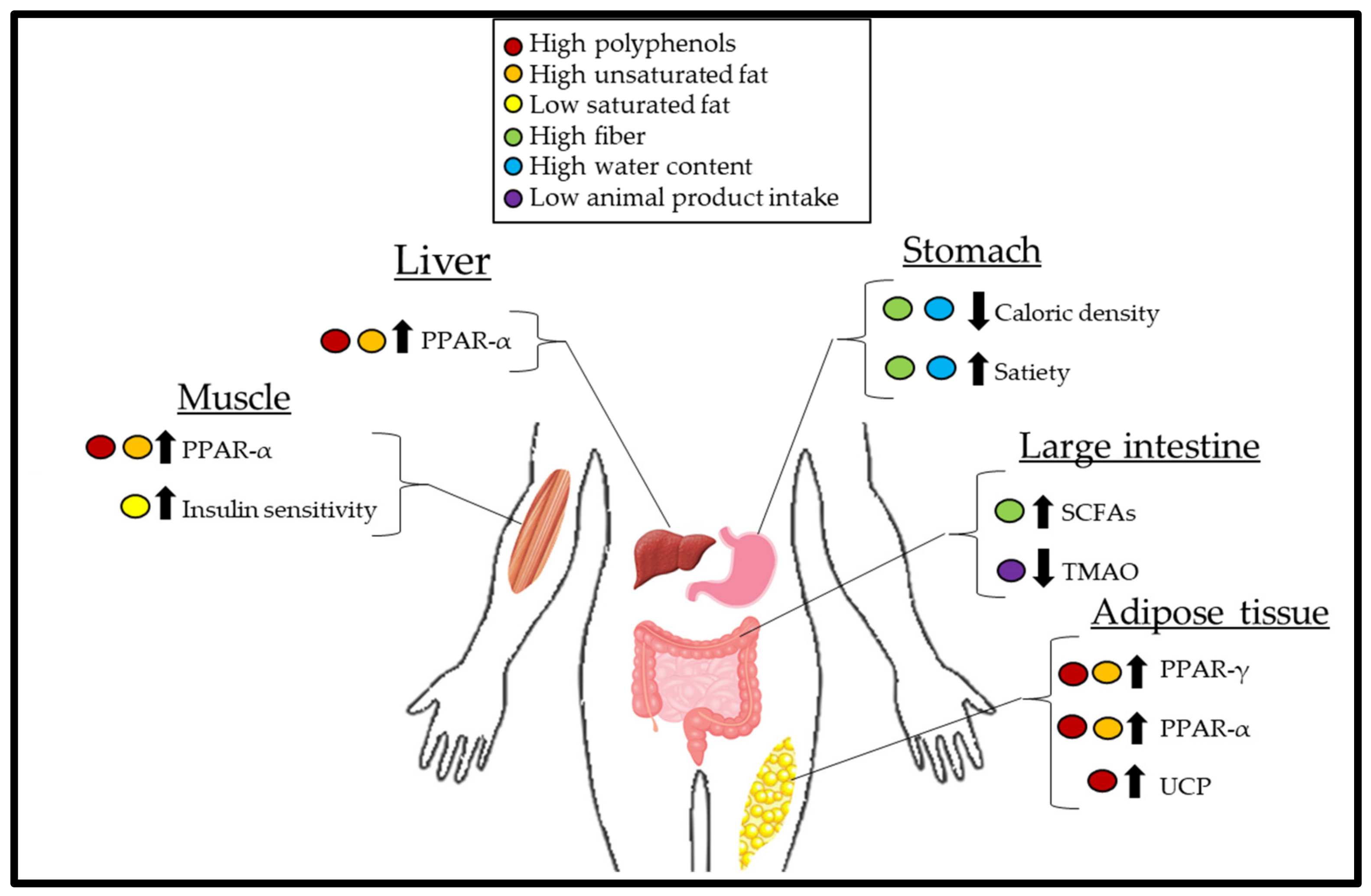 Figure 2. Average calorie density of foods in kcal/lb. Foods higher in water and fiber are typically more calorie dilute. Dry foods, foods with less fiber, and/or foods that are higher in fat content are more calorie dense.
Food Type
Total Saturated Fat g/100 g
Total Unsaturated Fat g/100g 1
Animal-derived foods
Butter, unsalted
50.5
26.4
Cheese, cheddar
19.4
9.8
Pork, cured, bacon, baked
14.2
23.8
Cream, fluid, light (coffee cream)
10.2
5.3
Beef, ground, 80% lean, baked
6.2
9.3
Eggs, hard-boiled
3.3
5.4
Fish, salmon, Atlantic, farmed, cooked, dry heat
2.4
8.6
Milk, whole
1.9
1.0
Yogurt, Greek, plain, low-fat
1.2
0.6
Chicken breast, skin removed, baked
1.0
2.0
High-fat plant-derived foods
Oil, Coconut
82.5
8
Oil, palm
49.3
46.3
Oil, Olive
13.8
83.5
Nuts, almonds
3.8
43.8
Avocados, raw
2.1
11.8
1 includes both monounsaturated and polyunsaturated fats. Data derived from USDA food database [56].

© 2019 by the authors. Licensee MDPI, Basel, Switzerland. This article is an open access article distributed under the terms and conditions of the Creative Commons Attribution (CC BY) license (http://creativecommons.org/licenses/by/4.0/).