Lutein and Zeaxanthin Isomers Protect against Light-Induced Retinopathy via Decreasing Oxidative and Endoplasmic Reticulum Stress in BALB/cJ Mice
1
Department of Ophthalmic Research, Cole Eye Institute, Cleveland Clinic Foundation, Cleveland, OH 44195, USA
2
Department of Ophthalmology, Cleveland Clinic Lerner College of Medicine of Case Western Reserve University, Cleveland, OH 44195, USA
3
Department of Clinical Medicine, Faculty of Aerospace Medicine, Key Laboratory of Aerospace Medicine of the National Education Ministry, Fourth Military University, Xi'an 710032, China
4
Louis Stokes Cleveland Veterans Affairs Medical Center, Cleveland, OH 44195, USA
*
Author to whom correspondence should be addressed.
Received: 14 May 2018 / Revised: 4 June 2018 / Accepted: 22 June 2018 / Published: 28 June 2018
Abstract
Oxidative stress (OS) and endoplasmic reticulum stress (ERS) are the major factors underlying photoreceptor degeneration. Lutein, RR-zeaxanthin (3R,3'R-zeaxanthin) and RS (meso)-zeaxanthin (3R,3'S-RS- zeaxanthin) (L/Zi) could protect against cell damage by ameliorating OS in retina. In this study, we examined the effect of L/Zi supplementation in a mouse model of photoreceptor degeneration and investigated whether the treatment of L/Zi ameliorated OS and ERS. BALB/cJ mice after light exposure were used as the animal model. The protective effects of L/Zi were observed by electroretinography (ERG) and terminal deoxyuridine triphosphate nick-end labeling (TUNEL) analysis. The underlying mechanisms related to OS and ERS were explored by Western blotting. After L/Zi treatment, the ERG amplitudes were significantly higher, and the number of TUNEL-positive cells was significantly reduced compared to that of the vehicle group. Western blotting results revealed that OS was ameliorated according to the significant downregulation of phosphorylated c-Jun N-terminal kinase (p-JNK), and significant upregulation of nuclear factor erythroid 2-related factor 2 (Nrf2). In addition, ERS was reduced according to the significant downregulation of 78 kDa glucose-regulated protein (GRP78), phosphorylated protein kinase RNA-like endoplasmic reticulum kinase (p-PERK), activating transcription factor 4 (ATF4) and activating transcription factor (ATF6). Our data shows that L/Zi provided functional and morphological preservation of photoreceptors against light damage, which is probably related to its mitigation of oxidative and endoplasmic reticulum stress.
View Full-Text
►

▼

Figures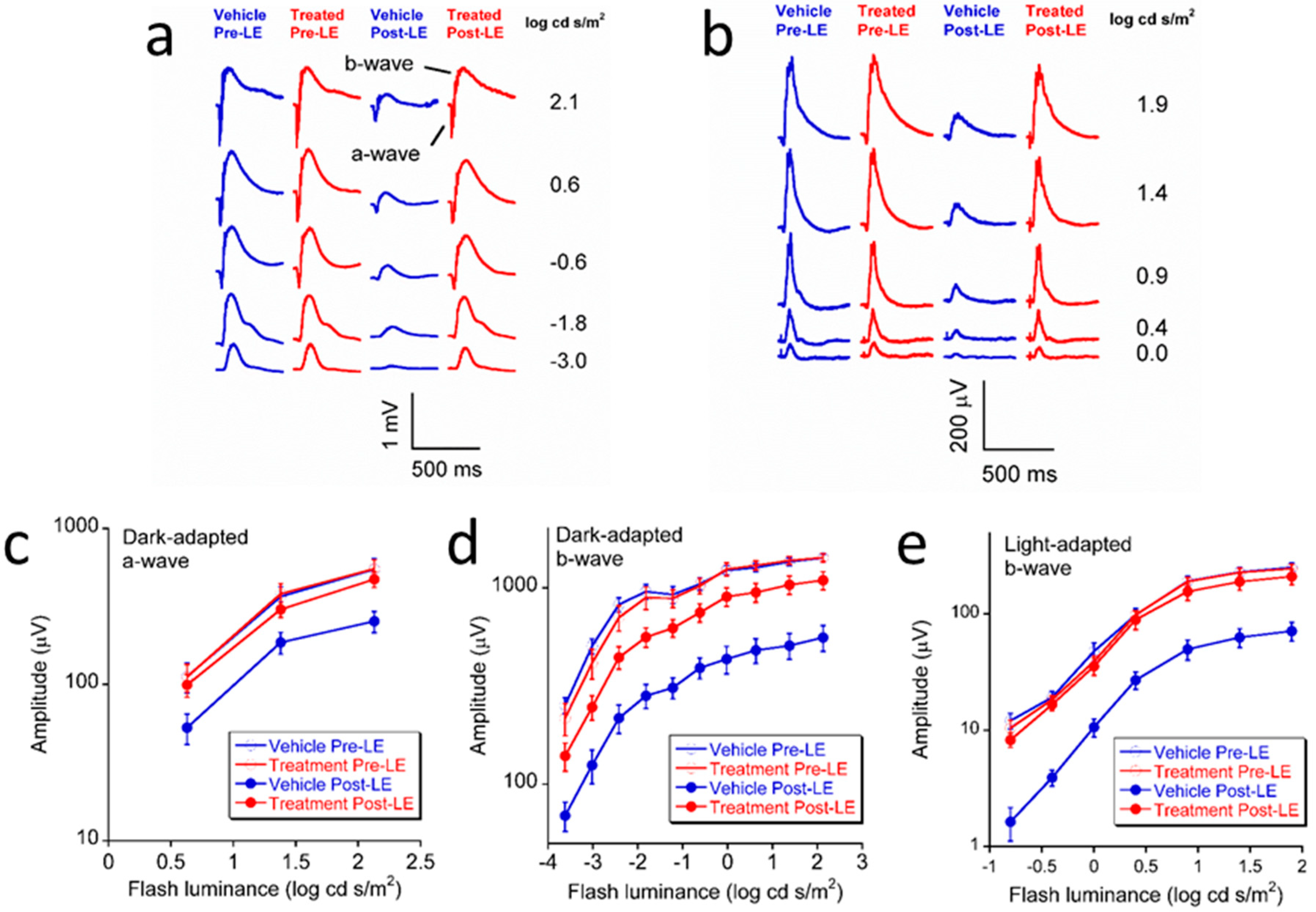 Figure 1
This is an open access article distributed under the
Creative Commons Attribution License
which permits unrestricted use, distribution, and reproduction in any medium, provided the original work is properly cited (CC BY 4.0).

Share & Cite This Article
MDPI and ACS Style
Yu, M.; Yan, W.; Beight, C. Lutein and Zeaxanthin Isomers Protect against Light-Induced Retinopathy via Decreasing Oxidative and Endoplasmic Reticulum Stress in BALB/cJ Mice. Nutrients 2018, 10, 842.
Note that from the first issue of 2016, MDPI journals use article numbers instead of page numbers. See further details here.
Related Articles
Comments
[Return to top]