Development of an E2 ELISA Methodology to Assess Chikungunya Seroprevalence in Patients from an Endemic Region of Mexico
1
The Jenner Institute, Nuffield Department of Medicine, University of Oxford, The Henry Wellcome Building for Molecular Physiology, Roosevelt Drive, Oxford OX3 7DQ, UK
2
Division of Structural Biology, University of Oxford, Wellcome Centre for Human Genetics, Roosevelt Drive, Oxford OX3 7BN, UK
3
Laboratorio de Hemostasia y Biología Vascular, División de Estudios de Posgrado, Facultad de Ciencias Médicas y Biológicas "Dr. Ignacio Chávez", Universidad Michoacana de San Nicolás de Hidalgo, UMSNH, Morelia 58000, Mexico
4
UMSNH–Oxford University of Oxford Clinical Research Laboratory (UMOCRL), Faculty of Biological and Medical Sciences "Dr. Ignacio Chávez", Universidad Michoacana de San Nicolás de Hidalgo, Morelia 58000, Mexico
5
Instituto de Investigaciones Médico-Biológicas, Universidad Veracruzana, Región Veracruz, Veracruz 91700, Mexico
6
Programa de Maestría en Ciencias de la Salud, Instituto de Ciencias de la Salud, Universidad Veracruzana, Xalapa, Veracruz 91190, Mexico
7
Hospital General de Zona y Medicina Familiar (HGZMF) No. 12, Av. Lázaro Cárdenas No. 154 Col. Centro, Lázaro Cárdenas 60950, Mexico
*
Author to whom correspondence should be addressed.
Received: 7 March 2019 / Revised: 7 April 2019 / Accepted: 28 April 2019 / Published: 1 May 2019
Abstract
Chikungunya fever is a debilitating disease caused by Chikungunya virus (CHIKV) that can result in long-lasting arthralgias. The early diagnosis of CHIKV relies on PCR during the acute infection phase to allow differential diagnosis with other co-circulating arboviruses such as dengue and Zika. Alternatively, serology can support diagnosis and provide epidemiological information on current and past outbreaks. Many commercial serological ELISA assays are based on the inactivated whole CHIKV, but their sensitivity and specificity show great variability. We produced recombinant CHIKV E2 that is suitable for ELISA assays, which was used for the serodiagnosis of CHIKV infections occurring in an arbovirus endemic Mexican region within Michoacán state. A cross-sectional study was conducted in 2016–2017; sera was obtained from 15 healthy donors and 68 patients presenting undifferentiated febrile illness. Serum samples were screened by RT-PCR and by our in-house ELISA assay. Our results indicate that IgM and IgG anti-CHIKV E2 antibodies were detected with our ELISA assay with higher sensitivity than a commercially available CHIKV ELISA kit. Our simple and sensitive ELISA assay for the serodiagnosis of CHIKV infections can be applied to population-based seroprevalence surveys and has potential for monitoring vaccine immunogenicity in CHIKV vaccine clinical trials.
View Full-Text
►

▼

Figures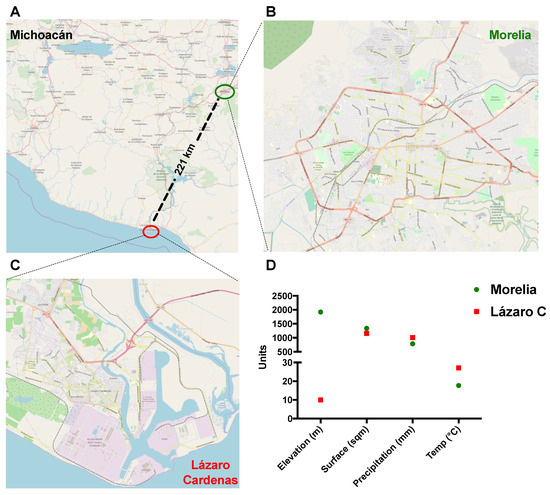 Figure 1
This is an open access article distributed under the
Creative Commons Attribution License
which permits unrestricted use, distribution, and reproduction in any medium, provided the original work is properly cited (CC BY 4.0).

Share & Cite This Article
MDPI and ACS Style
Kim, Y.C.; López-Camacho, C.; Garcia-Larragoiti, N.; Cano-Mendez, A.; Hernandez-Flores, K.G.; Domínguez-Alemán, C.A.; Antonieta Mar, M.; Vivanco-Cid, H.; Viveros-Sandoval, M.E.; Reyes-Sandoval, A. Development of an E2 ELISA Methodology to Assess Chikungunya Seroprevalence in Patients from an Endemic Region of Mexico. Viruses 2019, 11, 407.
Note that from the first issue of 2016, MDPI journals use article numbers instead of page numbers. See further details here.
Related Articles
Comments
[Return to top]