Improved Mechanical and Moisture-Resistant Properties of Woven Hybrid Epoxy Composites by Graphene Nanoplatelets (GNP)
1
Department of Mechanical and Manufacturing Engineering, Faculty of Engineering, Universiti Putra Malaysia, Serdang 43400, Selangor, Malaysia
2
Laboratory of Bio composite Technology, Institute of Tropical Forestry and Forest Products (INTROP), Universiti Putra Malaysia, Serdang 43400, Selangor, Malaysia
3
Department of Aerospace Engineering, Faculty of Engineering, Universiti Putra Malaysia, 43400 Serdang, Selangor, Malaysia
4
Science and Technology Research Institute for Defence, Kajang 43000, Selangor, Malaysia
*
Authors to whom correspondence should be addressed.
Received: 31 January 2019 / Revised: 4 March 2019 / Accepted: 6 March 2019 / Published: 16 April 2019
Abstract
This research investigated the effect of adding different wt.% (0, 0.25, 0.50, and 0.75) of GNP (graphene nanoplatelets) to improve the mechanical and moisture resistant properties of Kevlar (K)/cocos nucifera sheath (CS)/epoxy hybrid composites. The laminates were fabricated with different K/CS weight ratios such as 100/0 (S1), 75/25 (S2), 50/50 (S3), 25/75 (S4), and 0/100 (S5). The results revealed that the addition of GNP improved the tensile, flexural, and impact properties of laminated composites. However, the optimal wt.% of GNP varies with different laminates. A moisture diffusion analysis showed that the laminates with a 0.25 wt.% of GNP content efficiently hindered water uptake by closing all the unoccupied pores inside the laminate. Morphological investigations (SEM and FE-SEM (Field Emission Scanning Electron Microscope)) proved that the addition of GNP improved the interfacial adhesion and dispersion. Structural (XRD and FTIR) analyses reveals that at 0.25 wt.% of GNP, all the hybrid composites showed a better crystallinity index and the functional groups presents in the GNP can form strong interactions with the fibers and matrix. A statistical analysis was performed using One-way ANOVA, and it corroborates that the mechanical properties of different laminates showed a statistically significant difference. Hence, these GNP-modified epoxy hybrid composites can be efficiently utilized in load-bearing structures.
View Full-Text
►

▼

Figures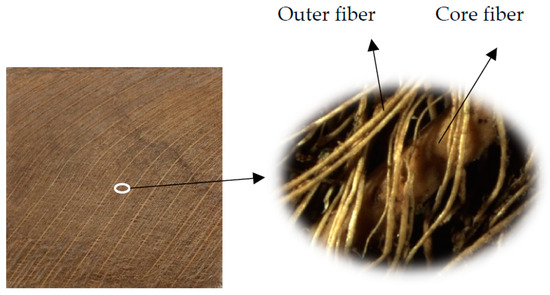 Figure 1
This is an open access article distributed under the
Creative Commons Attribution License
which permits unrestricted use, distribution, and reproduction in any medium, provided the original work is properly cited (CC BY 4.0).

Share & Cite This Article
MDPI and ACS Style
Naveen, J.; Jawaid, M.; Zainudin, E.S.; Thariq Hameed Sultan, M.; Yahaya, R. Improved Mechanical and Moisture-Resistant Properties of Woven Hybrid Epoxy Composites by Graphene Nanoplatelets (GNP). Materials 2019, 12, 1249.
Note that from the first issue of 2016, MDPI journals use article numbers instead of page numbers. See further details here.
Related Articles
Comments
[Return to top]