Mexican Microalgae Biodiversity and State-Of-The-Art Extraction Strategies to Meet Sustainable Circular Economy Challenges: High-Value Compounds and Their Applied Perspectives
1
Tecnologico de Monterrey, School of Engineering and Sciences, Campus Monterrey, Ave. Eugenio Garza Sada 2501, CP 64849, Monterrey, N.L., Mexico
2
School of Medical Science, Menzies Health Institute Queensland, Griffith University (Gold Coast campus), Parklands Drive, Southport, QLD 4222, Australia
3
School of Life Science and Food Engineering, Huaiyin Institute of Technology, Huaian 223003, China
*
Author to whom correspondence should be addressed.
Received: 13 February 2019 / Revised: 5 March 2019 / Accepted: 9 March 2019 / Published: 18 March 2019
Abstract
In recent years, the demand for naturally derived products has hiked with enormous pressure to propose or develop state-of-the-art strategies to meet sustainable circular economy challenges. Microalgae possess the flexibility to produce a variety of high-value products of industrial interests. From pigments such as phycobilins or lutein to phycotoxins and several polyunsaturated fatty acids (PUFAs), microalgae have the potential to become the primary producers for the pharmaceutical, food, and agronomical industries. Also, microalgae require minimal resources to grow due to their autotrophic nature or by consuming waste matter, while allowing for the extraction of several valuable side products such as hydrogen gas and biodiesel in a single process, following a biorefinery agenda. From a Mexican microalgae biodiversity perspective, more than 70 different local species have been characterized and isolated, whereas, only a minimal amount has been explored to produce commercially valuable products, thus ignoring their potential as a locally available resource. In this paper, we discuss the microalgae diversity present in Mexico with their current applications and potential, while expanding on their future applications in bioengineering along with other industrial sectors. In conclusion, the use of available microalgae to produce biochemically revenuable products currently represents an untapped potential that could lead to the solution of several problems through green technologies. As such, if the social, industrial and research communities collaborate to strive towards a greener economy by preserving the existing biodiversity and optimizing the use of the currently available resources, the enrichment of our society and the solution to several environmental problems could be attained.
View Full-Text
►

▼

Figures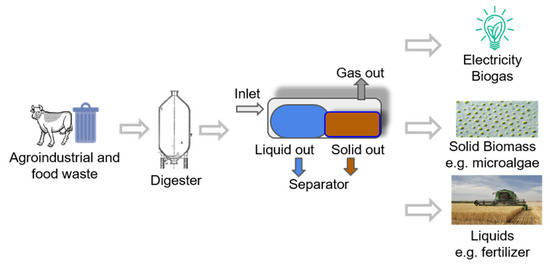 Figure 1
This is an open access article distributed under the
Creative Commons Attribution License
which permits unrestricted use, distribution, and reproduction in any medium, provided the original work is properly cited (CC BY 4.0).

Share & Cite This Article
MDPI and ACS Style
Sosa-Hernández, J.E.; Romero-Castillo, K.D.; Parra-Arroyo, L.; Aguilar-Aguila-Isaías, M.A.; García-Reyes, I.E.; Ahmed, I.; Parra-Saldivar, R.; Bilal, M.; Iqbal, H.M.N. Mexican Microalgae Biodiversity and State-Of-The-Art Extraction Strategies to Meet Sustainable Circular Economy Challenges: High-Value Compounds and Their Applied Perspectives. Mar. Drugs 2019, 17, 174.
Note that from the first issue of 2016, MDPI journals use article numbers instead of page numbers. See further details here.
Related Articles
Comments
[Return to top]