In Vitro Immunostimulating Activity of Sulfated Polysaccharides from
Caulerpa cupressoides

Var.

Flabellata

1

Laboratório de Biotecnologia de Polímeros Naturais (BIOPOL), Departamento de Bioquímica, Centro de Biociências, Universidade Federal do Rio Grande do Norte (UFRN), Natal, Rio Grande do Norte 59078-970, Brazil

2

Programa de Pós-Graduação em Ciências da Saúde, Universidade Federal do Rio Grande do Norte (UFRN), Natal, Rio Grande do Norte 59012-570, Brazil

3

Instituto Federal de Educação, Ciência e Tecnologia do Rio Grande do Norte (IFRN), São Gonçalo do Amarante, Rio Grande do Norte 59291-727, Brazil

4

Instituto Federal de Educação, Ciência e Tecnologia do Rio Grande do Norte (IFRN), João Câmara, Rio Grande do Norte 59550-000, Brazil

5

Laboratório de Química de Coordenação e Polímeros (LQCPol), Instituto de Química, Universidade Federal do Rio Grande do Norte (UFRN), Natal, Rio Grande do Norte 59078-970, Brazil

6

Laboratório de Transformação de Plantas e Análise em Microscopia, Departamento de Biologia Celular e Genética, Centro de Biociências, Universidade Federal do Rio Grande do Norte, Natal, Rio Grande do Norte 59078-970, Brazil

*

Author to whom correspondence should be addressed.

Received: 23 January 2019 / Revised: 4 February 2019 / Accepted: 7 February 2019 / Published: 9 February 2019
Abstract
Green seaweeds are rich sources of sulfated polysaccharides (SPs) with potential biomedical and nutraceutical applications. The aim of this work was to evaluate the immunostimulatory activity of SPs from the seaweed,
Caulerpa cupressoides
var.
flabellata
on murine RAW 264.7 macrophages. SPs were evaluated for their ability to modify cell viability and to stimulate the production of inflammatory mediators, such as nitric oxide (NO), intracellular reactive oxygen species (ROS), and cytokines. Additionally, their effect on inducible nitric oxide synthase (iNOS) and cyclooxygenase 2 (COX-2) gene expression was investigated. The results showed that SPs were not cytotoxic and were able to increase in the production of NO, ROS and the cytokines, tumor necrosis factor alpha (TNF-α) and interleukin 6 (IL-6). It was also observed that treatment with SPs increased iNOS and COX-2 gene expression. Together, these results indicate that
C. cupressoides
var.
flabellata
SPs have strong immunostimulatory activity, with potential biomedical applications.
View Full-Text
►

▼

Figures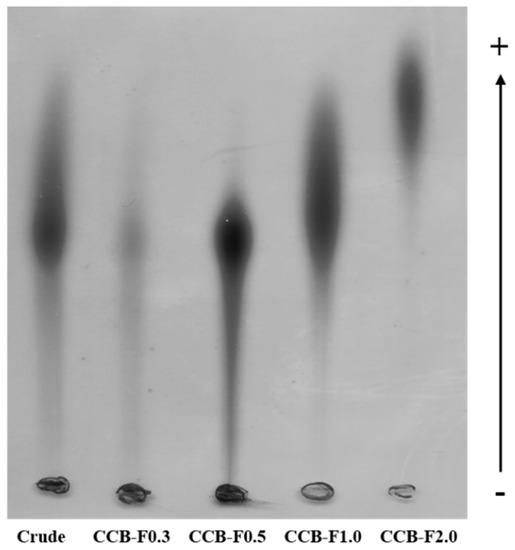 Figure 1
This is an open access article distributed under the
Creative Commons Attribution License
which permits unrestricted use, distribution, and reproduction in any medium, provided the original work is properly cited (CC BY 4.0).

Share & Cite This Article
MDPI and ACS Style
Barbosa, J.S.; Costa, M.S.S.P.; Melo, L.F.M.; Medeiros, M.J.C.; Pontes, D.L.; Scortecci, K.C.; Rocha, H.A.O. In Vitro Immunostimulating Activity of Sulfated Polysaccharides from Caulerpa cupressoides Var. Flabellata. Mar. Drugs 2019, 17, 105.
Note that from the first issue of 2016, MDPI journals use article numbers instead of page numbers. See further details here.
Related Articles
Comments
[Return to top]