Deregulation of Biologically Significant Genes and Associated Molecular Pathways in the Oral Epithelium of Electronic Cigarette Users
1
Department of Preventive Medicine, USC Keck School of Medicine, University of Southern California, M/C 9603, Los Angeles, CA 90033, USA
2
USC Libraries Bioinformatics Service, University of Southern California, NML 203, M/C 9130, Los Angeles, CA 90089, USA
*
Author to whom correspondence should be addressed.
Received: 4 January 2019 / Revised: 6 February 2019 / Accepted: 7 February 2019 / Published: 10 February 2019
Abstract
We have investigated the regulation of genes and associated molecular pathways, genome-wide, in oral cells of electronic cigarette (e-cigs) users and cigarette smokers as compared to non-smokers. Interrogation of the oral transcriptome by RNA-sequencing (RNA-seq) analysis showed significant number of aberrantly expressed transcripts in both e-cig users (vapers) and smokers relative to non-smokers; however, smokers had ~50% more differentially expressed transcripts than vapers (1726 versus 1152). Whereas the deregulated transcripts in smokers were predominately from protein-coding genes (79% versus 53% in vapers), nearly 28% of the aberrantly expressed transcripts in vapers (versus 8% in smokers) belonged to regulatory non-coding RNAs, including long intergenic non-coding, antisense, small nucleolar and misc RNA (
P
< 0.0001). Molecular pathway and functional network analyses revealed that "cancer" was the top disease associated with the deregulated genes in both e-cig users and smokers (~62% versus 79%). Examination of the canonical pathways and networks modulated in either e-cig users or smokers identified the "Wnt/Ca
+
pathway" in vapers and the "integrin signaling pathway" in smokers as the most affected pathways. Amongst the overlapping functional pathways impacted in both e-cig users and smokers, the "Rho family GTPases signaling pathway" was the top disrupted pathway, although the number of affected targets was three times higher in smokers than vapers. In conclusion, we observed deregulation of critically important genes and associated molecular pathways in the oral epithelium of vapers that bears both resemblances and differences with that of smokers. Our findings have significant implications for public health and tobacco regulatory science.
View Full-Text
►

▼

Figures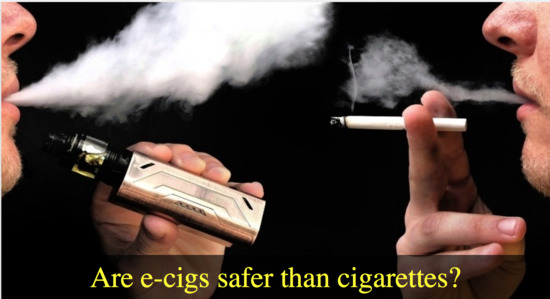 Graphical abstract
This is an open access article distributed under the
Creative Commons Attribution License
which permits unrestricted use, distribution, and reproduction in any medium, provided the original work is properly cited (CC BY 4.0).

Share & Cite This Article
MDPI and ACS Style
Tommasi, S.; Caliri, A.W.; Caceres, A.; Moreno, D.E.; Li, M.; Chen, Y.; Siegmund, K.D.; Besaratinia, A. Deregulation of Biologically Significant Genes and Associated Molecular Pathways in the Oral Epithelium of Electronic Cigarette Users. Int. J. Mol. Sci. 2019, 20, 738.
Note that from the first issue of 2016, MDPI journals use article numbers instead of page numbers. See further details here.
Related Articles
Comments
[Return to top]