Open Access This article is
freely available
re-usable
Article
Epitaxially Grown Ultra-Flat Self-Assembling Monolayers with Dendrimers
1
Laboratory for Chemistry and Life Science, Institute of Innovative Research, Tokyo Institute of Technology, Yokohama 225-8503, Japan
2
ERATO, Japan Science and Technology Agency, Chiyoda 102-0076, Japan
3
PRESTO, Japan Science and Technology Agency, Chiyoda 102-8666, Japan
*
Author to whom correspondence should be addressed.
Received: 17 January 2018 / Accepted: 14 February 2018 / Published: 23 February 2018
Abstract
:
Mono-molecular films formed by physical adsorption and dendrimer self-assembly were prepared on various substrate surfaces. It was demonstrated that a uniform dendrimer-based monolayer on the subnanometer scale can be easily constructed via simple dip coating. Furthermore, it was shown that an epitaxially grown monolayer film reflecting the crystal structure of the substrate (highly ordered pyrolytic graphite (HOPG)) can also be formed by aligning specific conditions.
Keywords:
dendrimers; epitaxial growth; self-assembling monolayers; surface modification
Supplementary Materials
Supplementary materials are available online.
Acknowledgments
This study was supported by JST ERATO Grant Number JPMJER1503, Japan (K.Y.), JST PRESTO Grant Number JPMJPR1511, Japan (T.I.), JSPS KAKENHI Grant Nos. JP 15H05757 (K.Y.), and JP 16H04115 (T.I.). We thank Yoko Hayashi (Tokyo Institute of Technology) for assistance in AFM observations.
Author Contributions
N.B. and T.I. synthesized the dendrimers. N.B. carried out the AFM observations. T.I. and K.Y. conceived experiments and co-wrote the manuscript.
Conflicts of Interest
The founding sponsors had no role in the design of the study; in the collection, analyses, or interpretation of data; in the writing of the manuscript; or in the decision to publish the results.
| | |
| --- | --- |
| | Sample Availability: All the reported data and samples are available from the corresponding authors on reasonable request. |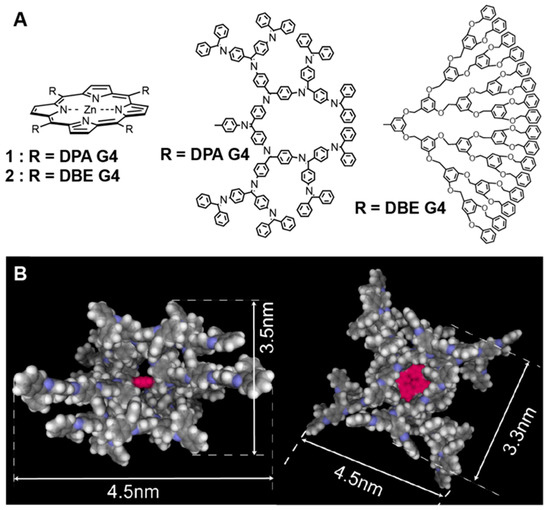 Figure 1. Structure of phenylazomethine dendrimer with a zinc porphyrin core (1). (a) Side view; (b) top view.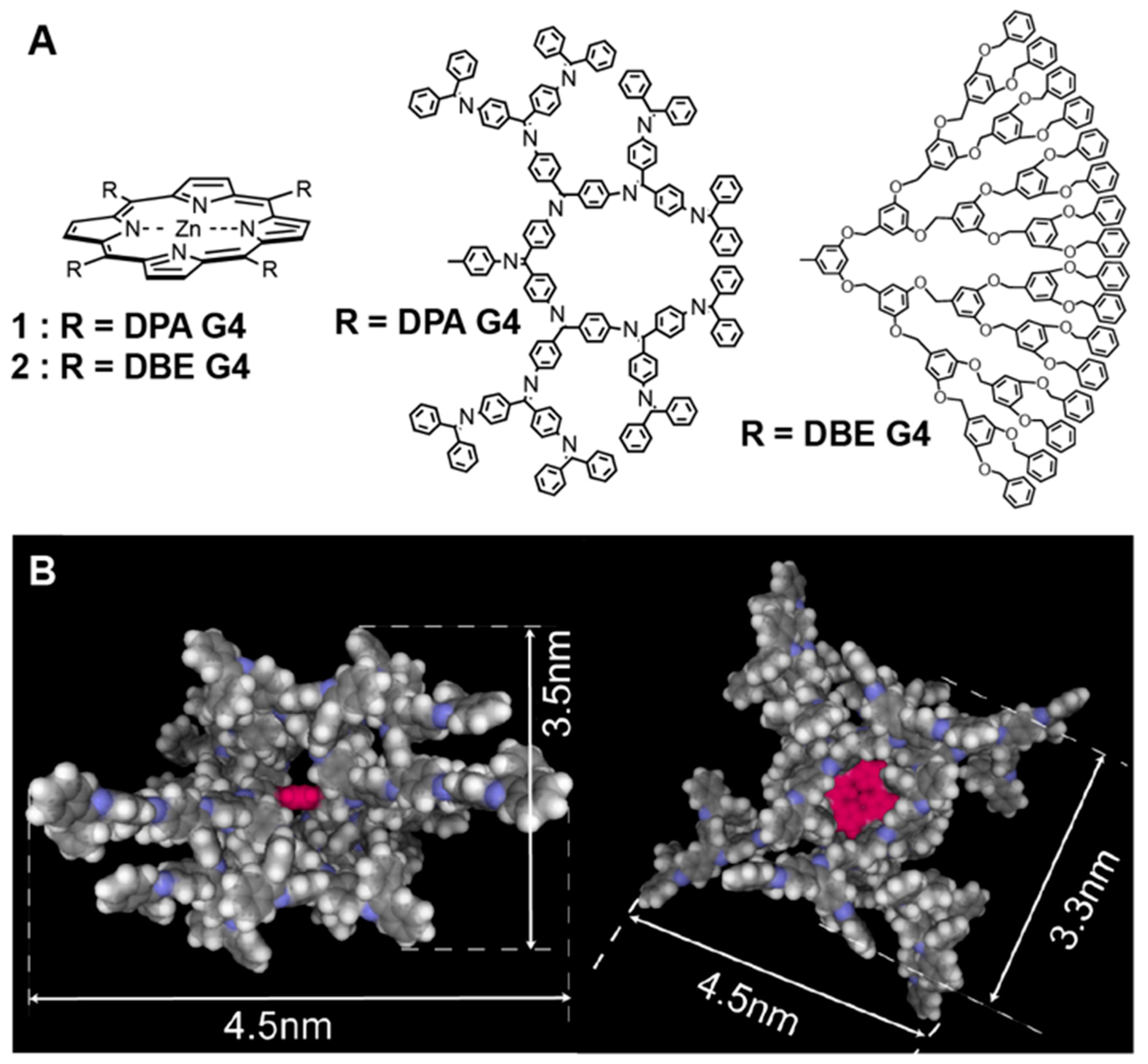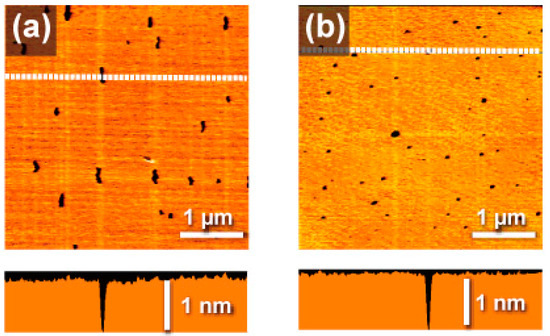 Figure 2. AFM (atomic-force microscopy) topographic images of the self-assembled monolayer (SAM) of 1 on mica. The fabrication was carried out through a dip-coating in a benzene (a) or toluene (b) solution of 1 (1 µmol L−1). Lower images are the cross section along the dashed lines shown in the topographic images.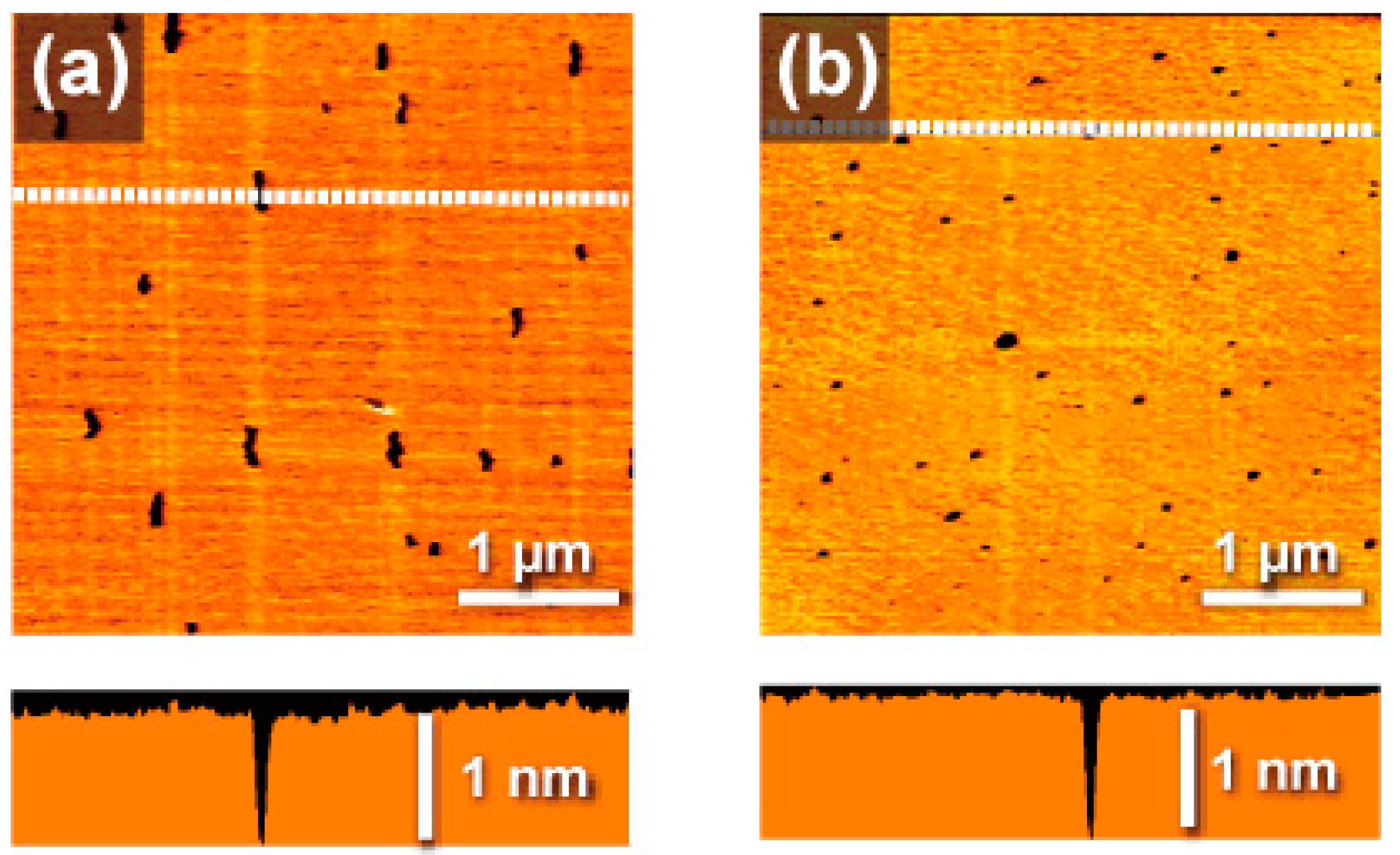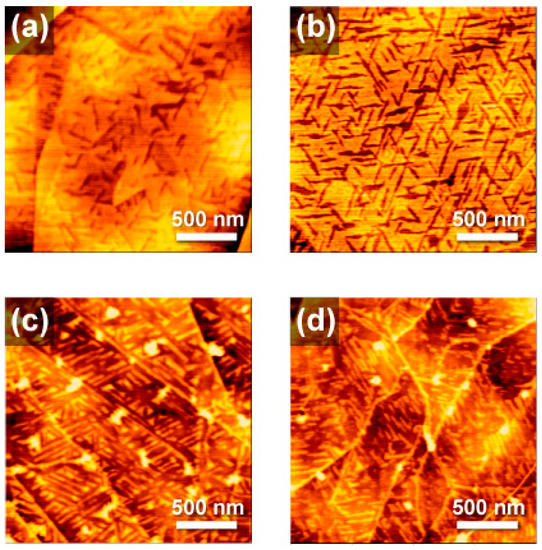 Figure 3. AFM topographic images of the SAM of 1 on highly oriented pyrolytic graphite (HOPG). The fabrication was carried out through dip-coating in a benzene solution of 1 (1 µmol L−1) in the absence (a) and presence of naphtalene (b–d). The concentration of naphtalene was 50 µmol L−1 (b), 100 µmol L−1 (c) and 200 µmol L−1 (d).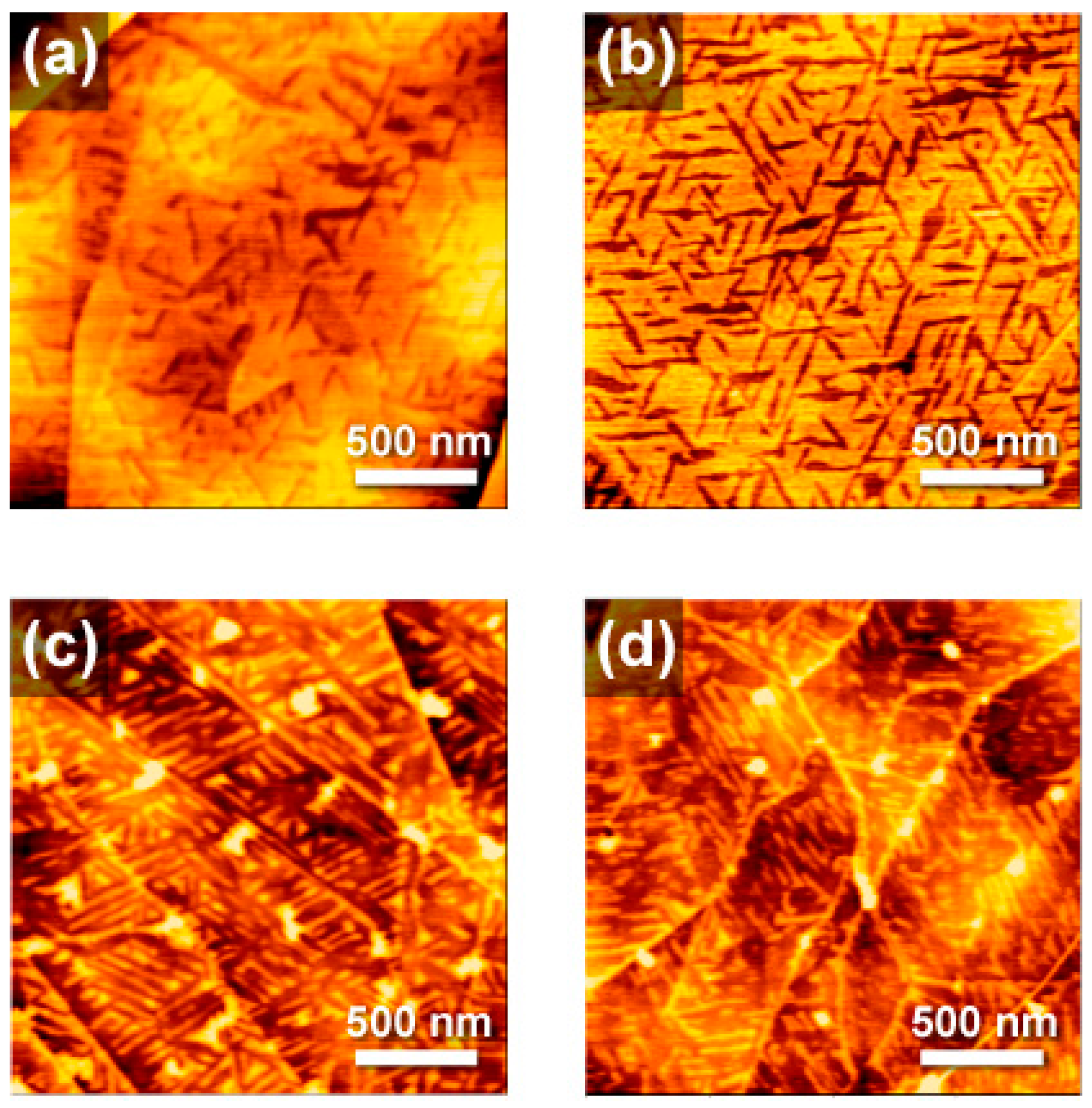 © 2018 by the authors. Licensee MDPI, Basel, Switzerland. This article is an open access article distributed under the terms and conditions of the Creative Commons Attribution (CC BY) license (http://creativecommons.org/licenses/by/4.0/).