Synthesis of a Novel Fluorescent Sensor Bearing Dansyl Fluorophores for the Highly Selective Detection of Mercury (II) Ions
1
Department of Chemistry, Faculty of Science, Silpakorn University, Nakorn Pathom 73000, Thailand
2
Department of Chemistry and Center for Innovation in Chemistry, Faculty of Science, Chiang Mai University, Chiang Mai 50200, Thailand
*
Author to whom correspondence should be addressed.
Received: 1 February 2010 / Revised: 22 February 2010 / Accepted: 8 March 2010 / Published: 12 March 2010
Abstract
A new macromolecule possessing two dansyl moieties and based on 2-[4-(2-aminoethylthio)butylthio]ethanamine was prepared as a fluorescent sensor and its mercury sensing properties toward various transition metal, alkali, and alkali earth ions were investigated. The designed compound exhibited pronounced Hg
2+
-selective ON-OFF type fluorescence switching upon binding. The new compoundprovided highly selective sensing to Hg
2+
in acetonitrile-water solvent mixtures with a detection limit of 2.49 x 10
-7 M or 50 ppb.
The molecular modeling results indicated that ions-recognition of the sensor originated from a self assembly process of the reagentand Hg
2+
to form a helical wrapping structure with the favorable electrostatic interactions of Hg
2+
coordinated with sulfur, oxygen, nitrogen atoms and aromatic moieties.
View Full-Text
►

▼

Figures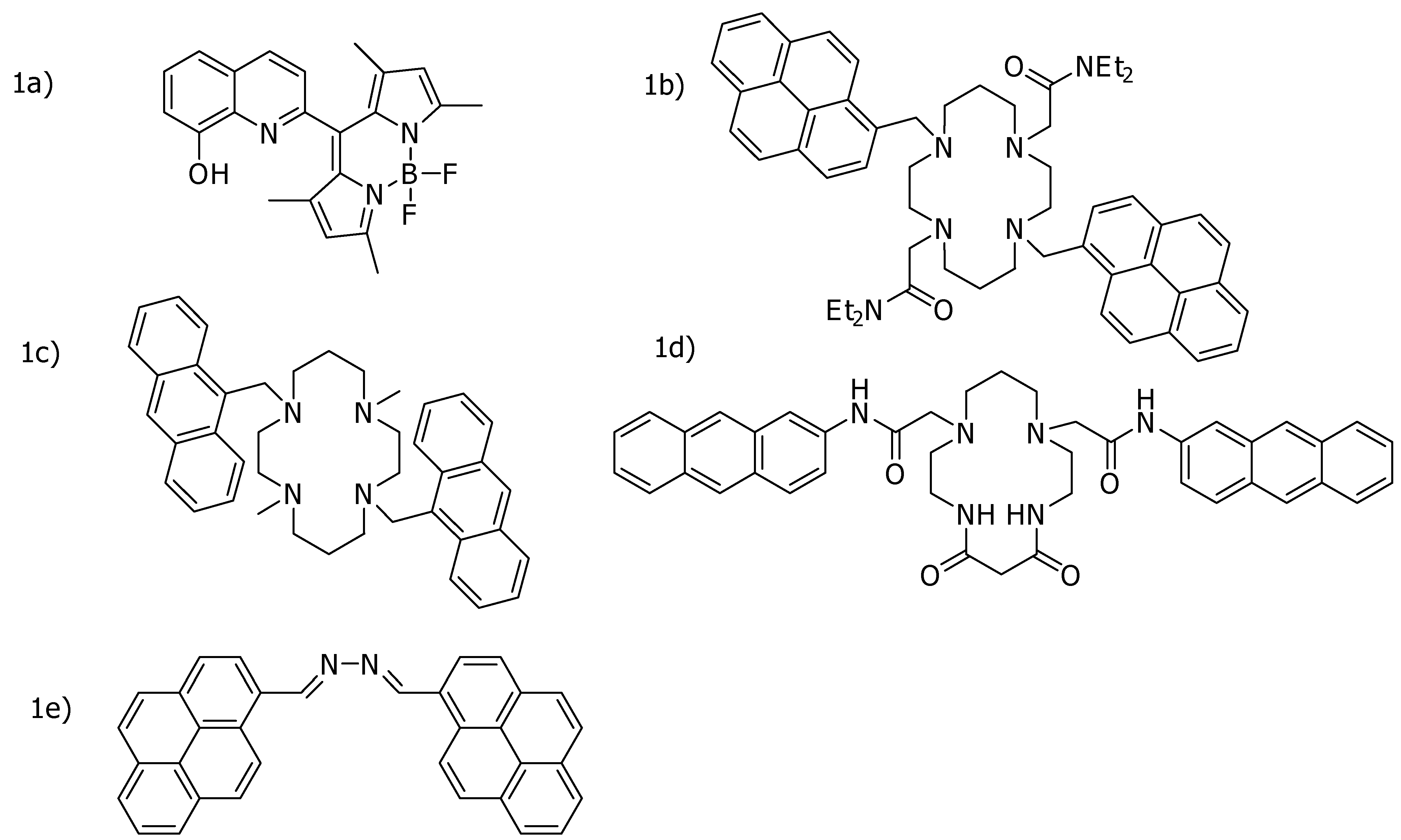 Figure 1

Share & Cite This Article
MDPI and ACS Style
Wanichacheva, N.; Watpathomsub, S.; Lee, V.S.; Grudpan, K. Synthesis of a Novel Fluorescent Sensor Bearing Dansyl Fluorophores for the Highly Selective Detection of Mercury (II) Ions. Molecules 2010, 15, 1798-1810.
Related Articles
Comments
[Return to top]